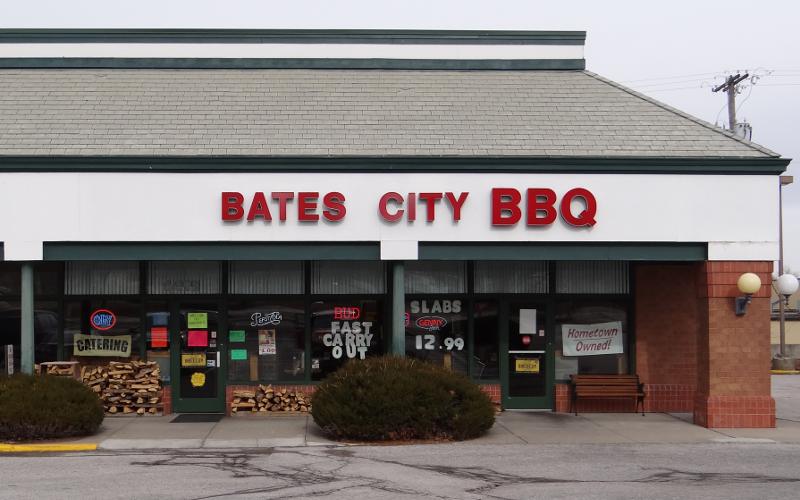 Bates City Bar-B-Que - Shawnee, Kansas
Bates City Bar-B-Que in Shawnee, Kansas deserves a place among the better known Kansas City Barbecue restaurants, but I wish they used real plates and utensils. The walls of the restaurant are lined with dozens of personalized license plates, sports photos, old signs and pithy sayings by Tom the owner.
The prices at Bates City BBQ are quite reasonable. A 2 pound slab of pork ribs is $14.99 all the time and pounds of smoked meat starts at $10.99 for sausage. The ribs are too tender for me, falling off the bone, which many other people like. I like to be able to pick i a bone and have the meat come with it - to have pull a little with my teeth as I take it off the bone. My family doesn't agree.
The shoestring size fresh cut fries look like leftover scraps, but they taste great! A $2.99 order is enough for two people.
The name "Bates City Bar-B-Que" came from the owner Tom Roberts' first restaurant which he opened in 1976 in. Bates City, Missouri, in 1976. That Bates City Bar-B-Que is still in business under Tom's old partner, but this one open in 2000. I've never met Tom, but his personality is literally written all over the walls of the restaurant.

Bates City Bar-B-Que dinning room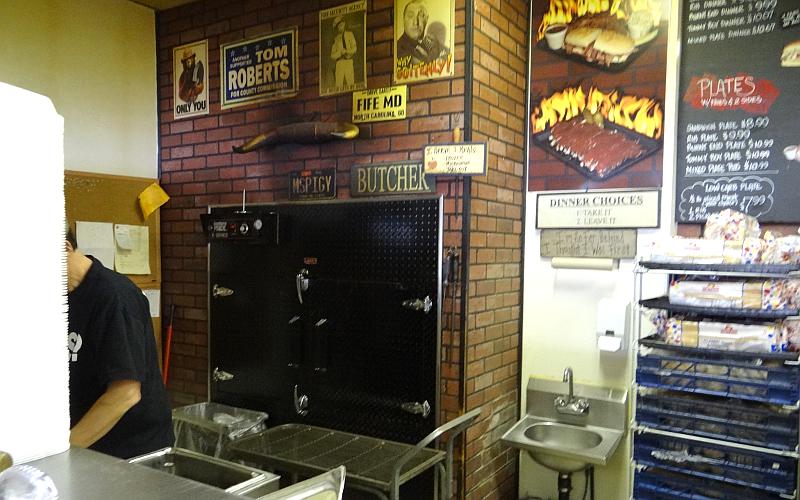 The Pit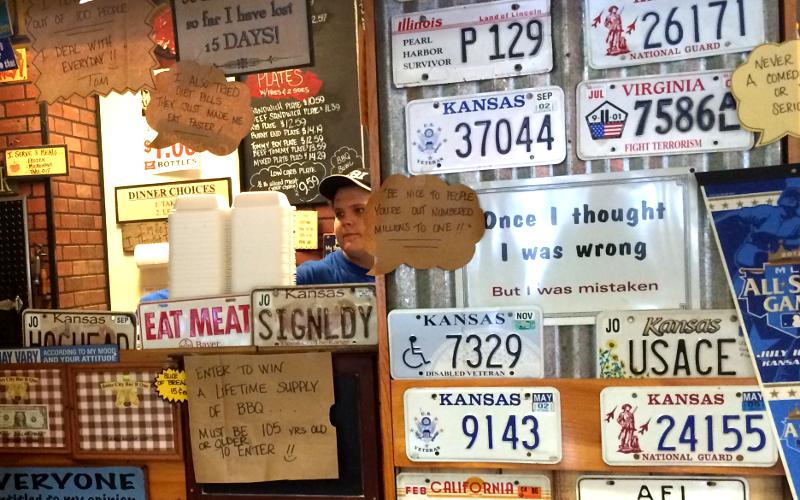 Some of the messages from Tom that line the walls.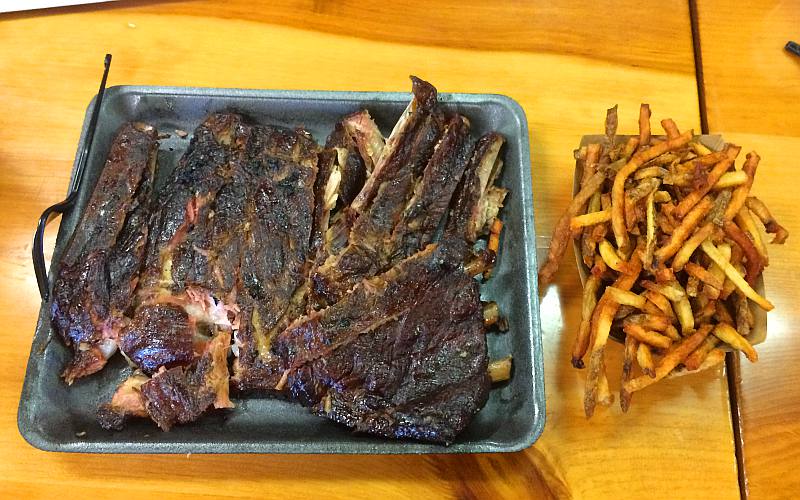 A slab of pork ribs and fresh cut fries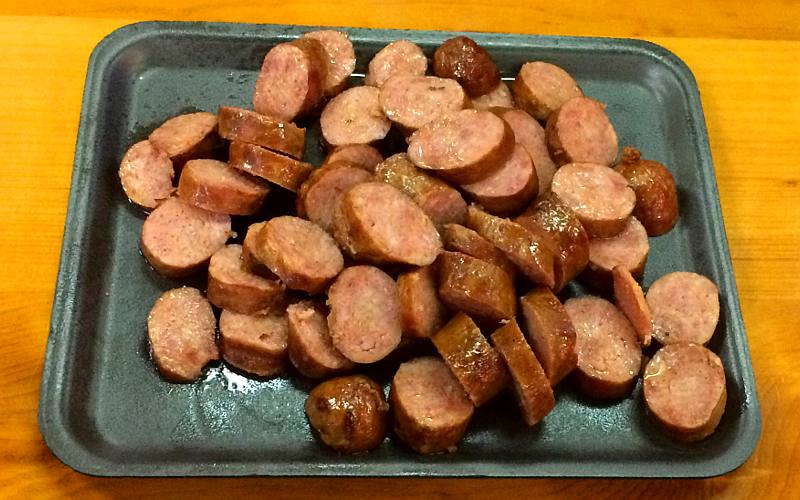 A pound of sausage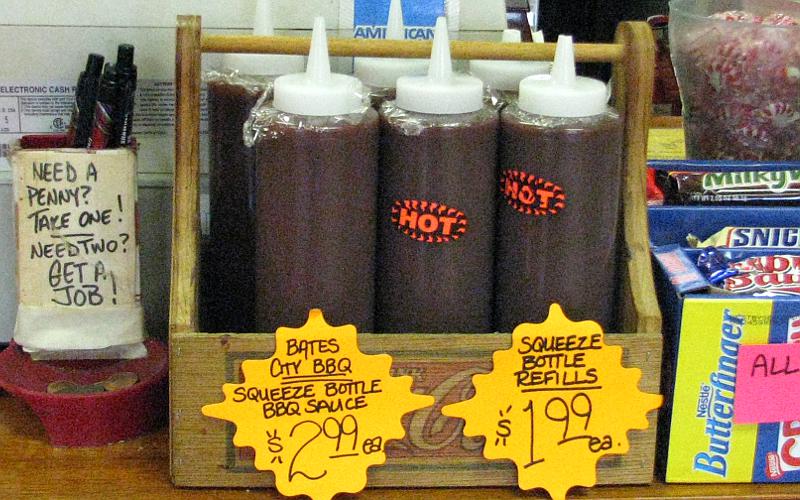 Bate City BBQ Sauce (old pricing)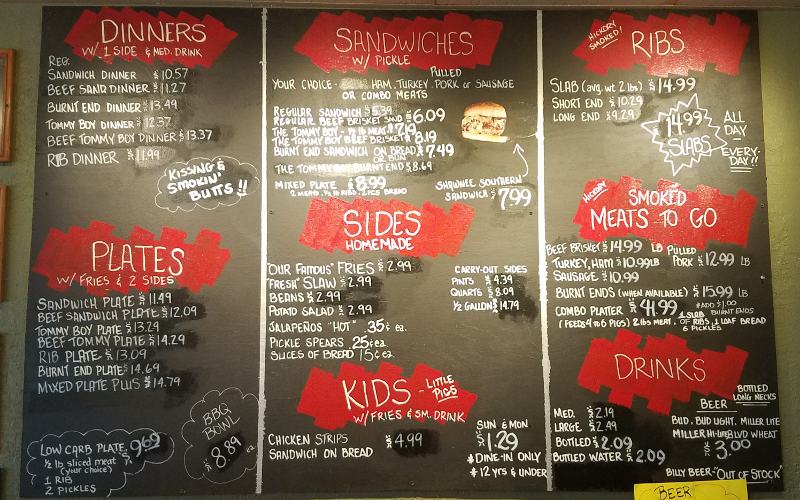 Bates City Bar-B-Que Menu from March 2018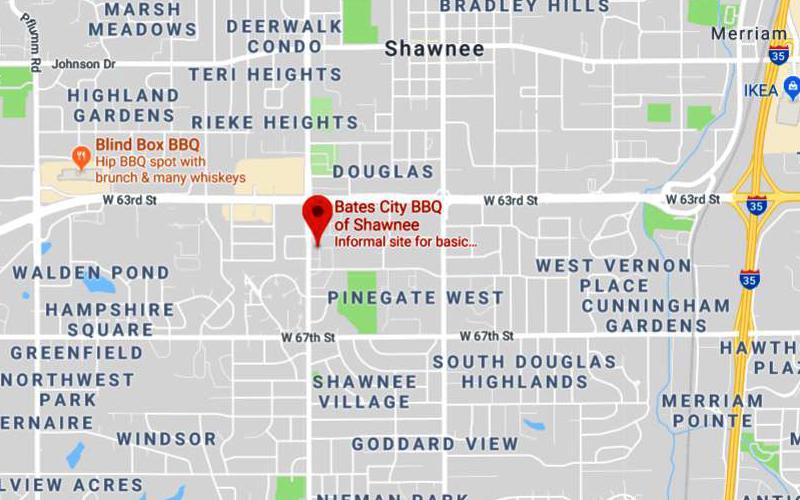 Bates City Bar-B-Que Map
copyright 2009-2020 by Keith Stokes