| | |
| --- | --- |
| B.B.'s Lawnside BBQ | |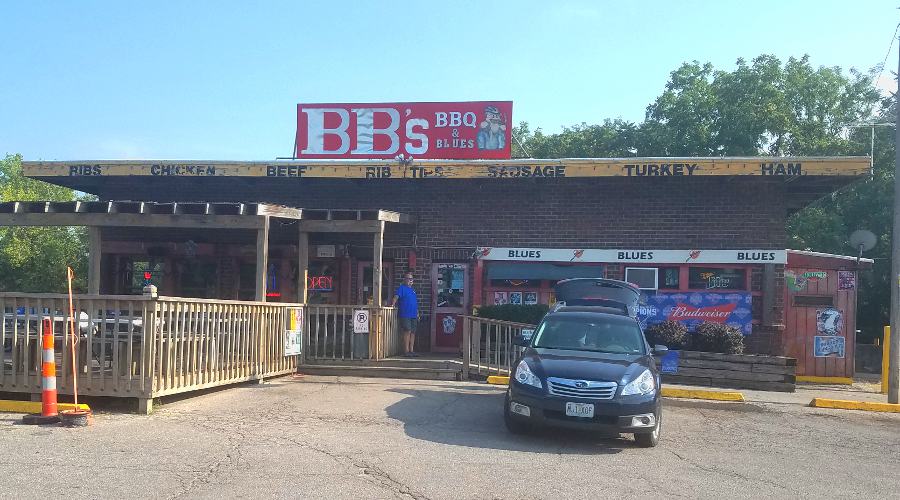 B.B.'s Lawnside BBQ - Kansas City, Missouri
Lindsay Shannon has hosted the Kansas City Blues Show on KCFX 101 The Fox since 1987. Three years after starting the show, he and his wife Jo, opened B.B.'s Lawnside BBQ in Kansas City, Missouri. B.B.'s provides a unique mix of Kansas City BBQ, Louisiana influenced side dishes and the blues. There is live music six evenings a week and Saturday afternoon.
The pork ribs at B.B.'s are my favorite, but I like most dishes and I enjoy the authentic roadhouse setting and the Louisiana twist on the food which Jo Shannon brings to the restaurant. This is a wonderful setting to enjoy Kansas City BBQ. Because of the tobacco smoke, for years I got my food from B.B.'s to go, but since Kansas City, Missouri went smoke free, that is no longer necessary.
If you want to avoid the cover charge, visit B.B.'s for lunch or early supper, before the entertainment sets up. If you arrive before the entertainment, finish you meal and decide you would like to stay you can always pay the cover then. If you go on Saturday afternoon when there is live music, there is no cover charge.
I enjoy B.B.'s red beans & rice, gumbo and jambalaya. They are dishes which travel well and I get a pint of one of those to take home rather than eat them in. My favorite dish is the B.B.'s Lawnside King Combo - four pork ribs, Italian sausage and the choice of beef, ham, turkey or pulled pork. The special is served with two sides for $21.95. It is an enormous amount of meat, often served with more than the minimum 4 ribs and I always have meat to take home from the meal.
The fresh cut, battered fries appear to be the most popular side dish at B.B.'s. The thick cut wedges are usually a little less done than I like, but I love some of the slimmer ones. My favorite side is the skillet fries, which are 3/4 inch long chucks of the same wedges, cooked in a skillet with a spicy seasoning. It is one of my favorite sides at any Kansas City barbecue restaurant.
B.B.'s BBQ sauce is made from scratch. There are two sweet sauces, based on ketchup, apple juice and vinegar. They are thinner than many local sauces and not ones which I buy to take home. The spicy sauce differs only in having a little cayenne pepper added to the regular sauce and it can take several bites to figure out which one is which.
B.B.'s Lawnside BBQ on Diners, Drive-ins and Dives
The Triple D episode entitled "Comfort and Soul" aired on Monday, November 25, 2013 and about a third of the program was devoted to the burnt ends, battered fries and BBQ Sundae at B.B.'s Lawnside BBQ. The BBQ Sundae is a mason jar with three layers: hickory smoked pit beans, coleslaw and pulled pork topped off with sauce and a pickle spear for $8.75. I have to confess to having never tried it.
Racing driver Clint Bowyer joined Guy Fieri in checking out the food and food preparation at B.B.'s.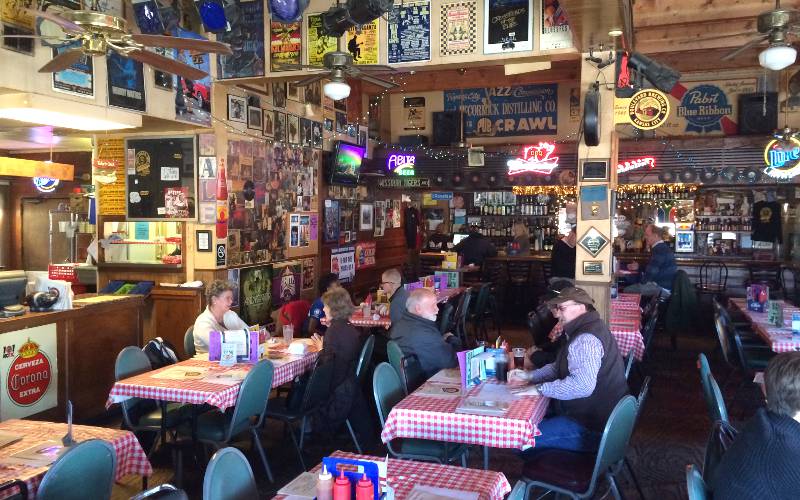 B.B.'s Lawnside BBQ has a few individual tables, but if they are busy, you are likely to share a long communal
table with other diners.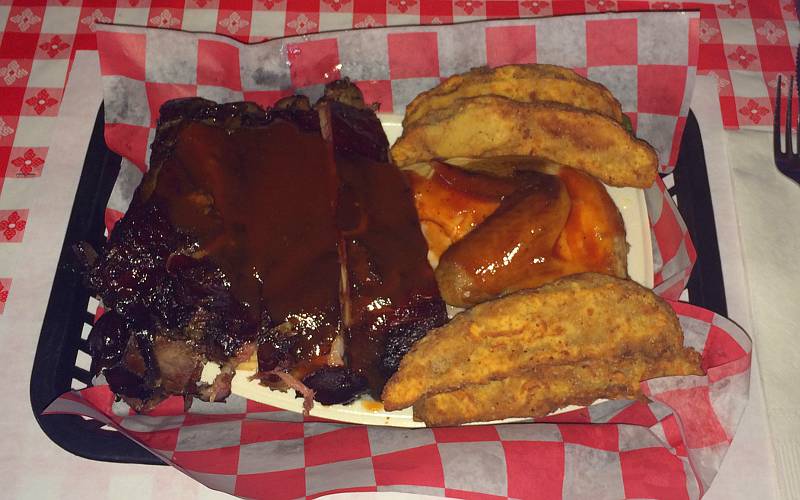 Yardbird Combo with a quarter smoked chicken and three pork ribs served with battered fries ($14.25)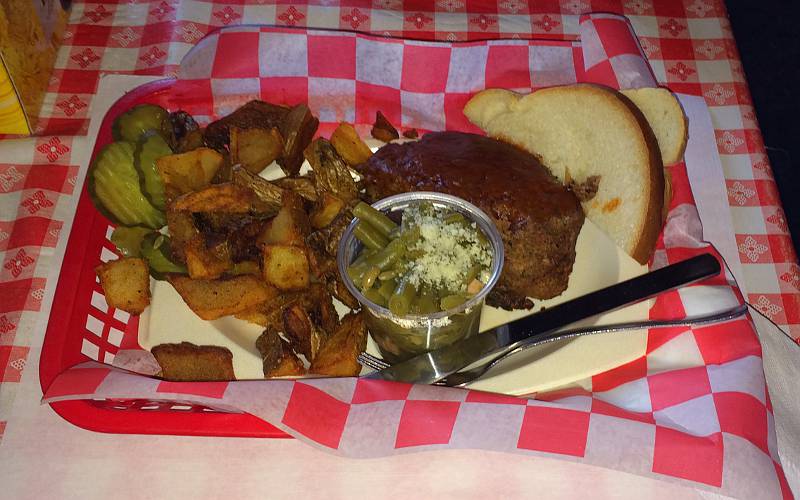 BBQ Meat loaf with green beans and skillet fries ($10.95)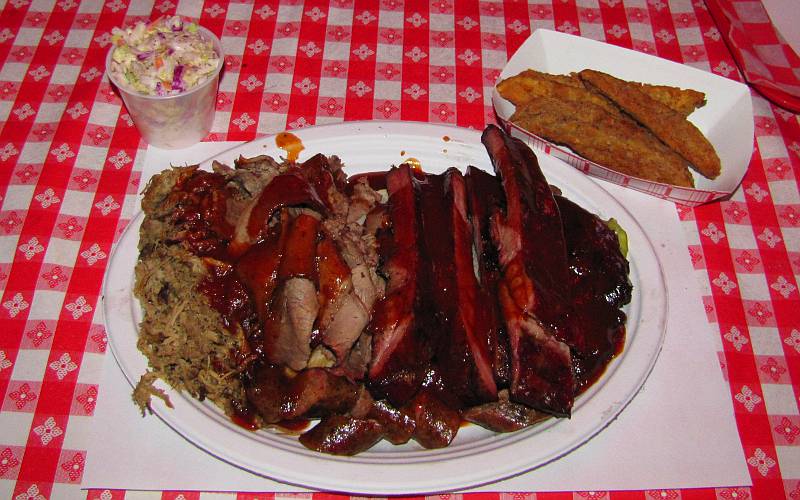 B.B.'s Lawnside BBQ King Combo ($21.99) -
Four Ribs, Italian Sausage & your choice of Beef, Ham, Turkey or Pulled Pork. Served with 2 sides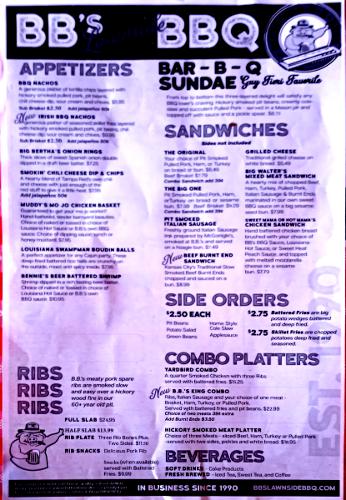 B.B.'s Lawnside BBQ Menu from December 2021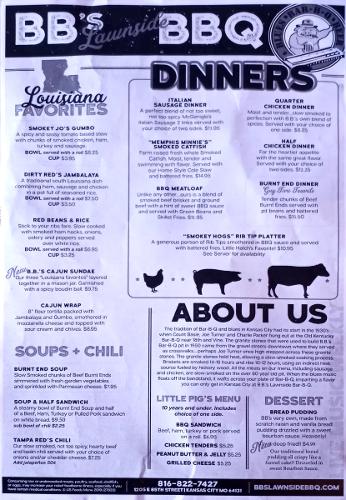 B.B.'s Louisiana favorites and dinner menu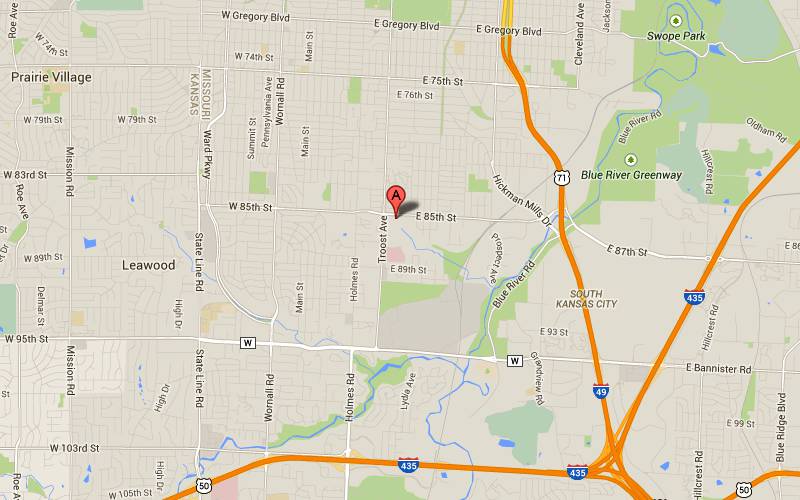 B.B.'s Lawnside BBQ Map
BB's web site
Kansas Restaurants Kansas Travel & Tourism Home
copyright 2010-2022 by Keith Stokes