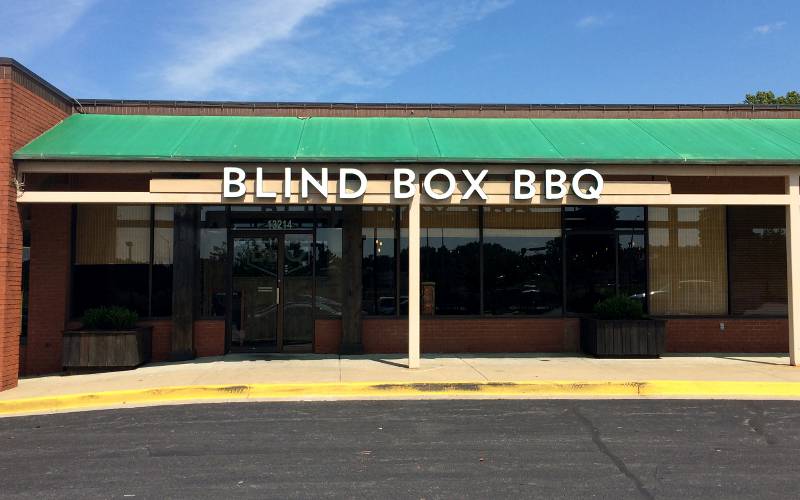 Blind Box BBQ - Shawnee, Kansas
Blind Box BBQ, opened August 2015 in Shawnee, Kansas. Our visit to Blind Box BBQ was 9 days later. Although we had the restaurant to ourselves, there were several miscues, she was made a genuine effort and the service was adequate. The food was good, but none of the meats or sides were served hot. They were just barely warm.
There were similar issues with the food being cold on our second visit, but we liked the food enough that we have more times and I have now recommended Blind Box BBQ for several years.
Of the dishes sampled, several have stood out: pork ribs (both spare & baby back), smoked chicken, BBQ street corn, onion straws and house made French fries. I liked the spicy rub on the ribs. The fries are my favorite side. The only dish which has disappointed is the burnt ends, which seemed to be just cubes of smoked beef, not burnt ends.
During our last visit, I had the Belly Burger, which is ground Angus combined with smoked pork belly, topped with applewood smoked bacon, smoked Gouda, jalapeños, lettuce, onion and tomato. This may become a competitor for our Best Kansas Burgers page!
The prices are reasonable. Sandwiches run from $7-13 including a side dish. Dinners with two sides start at $12 and there is generous combination meal for $17.
Blind Box BBQ now offers curbside pickup.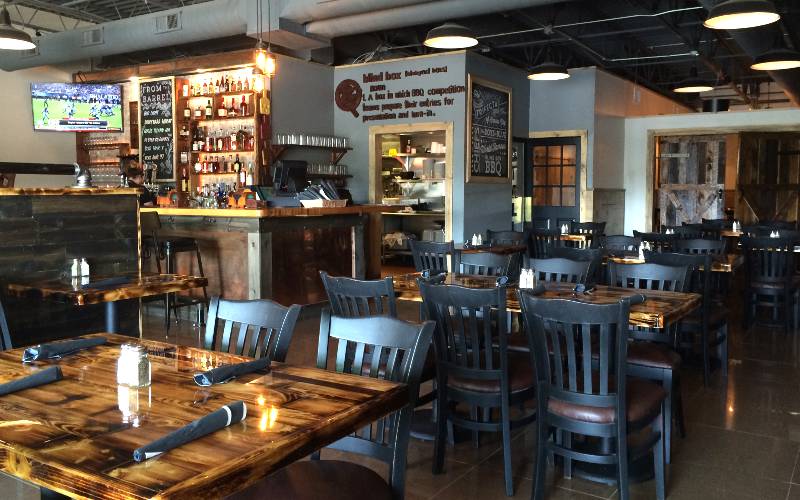 This is about half of the dining room. There are booths along the wall to the right and a private room
through the double door at the end.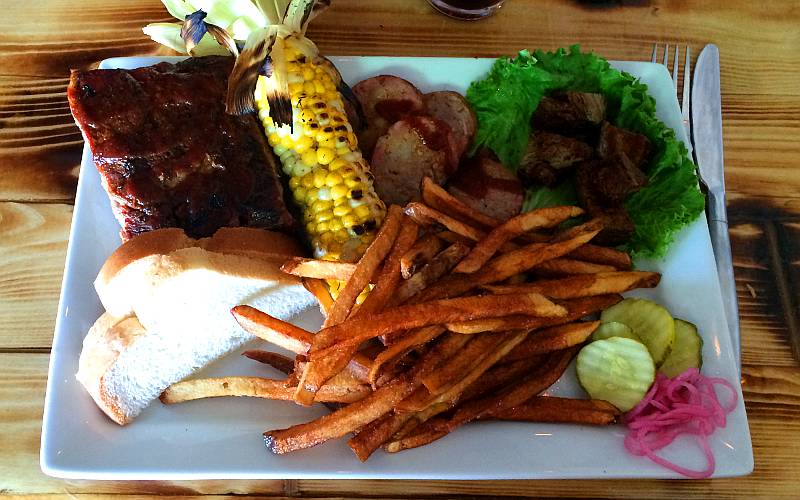 Combo #1: three ribs, sausage, burnt ends and the choice of two sides for $17.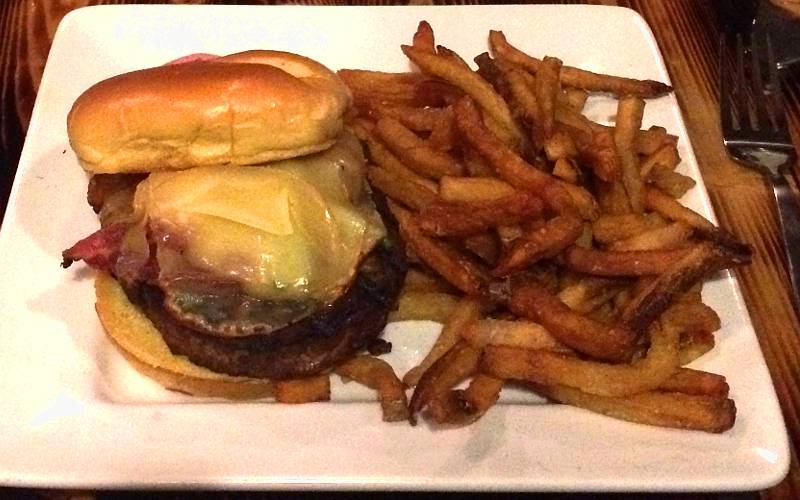 Belly Burger and fresh cut fries for $12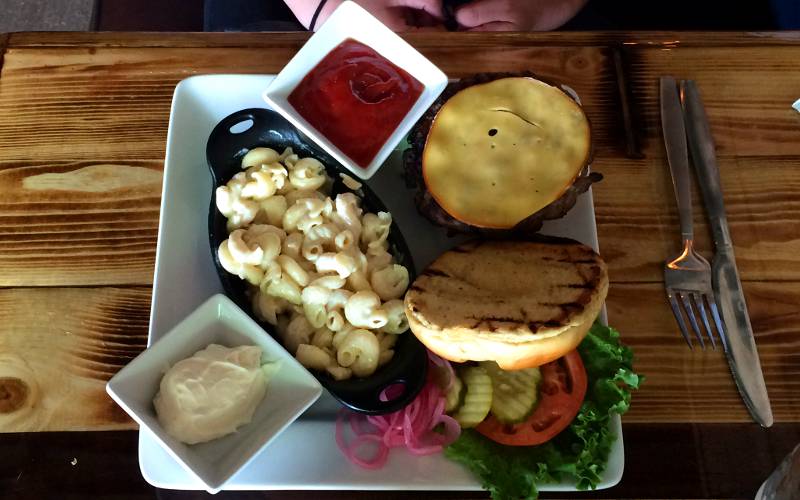 A single burger with mac & cheese for $8.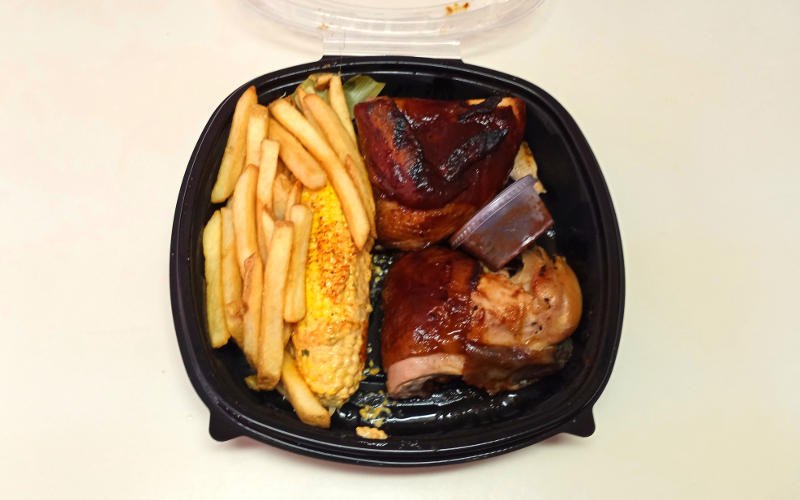 take out 1/2 chicken dinner with fries and street corn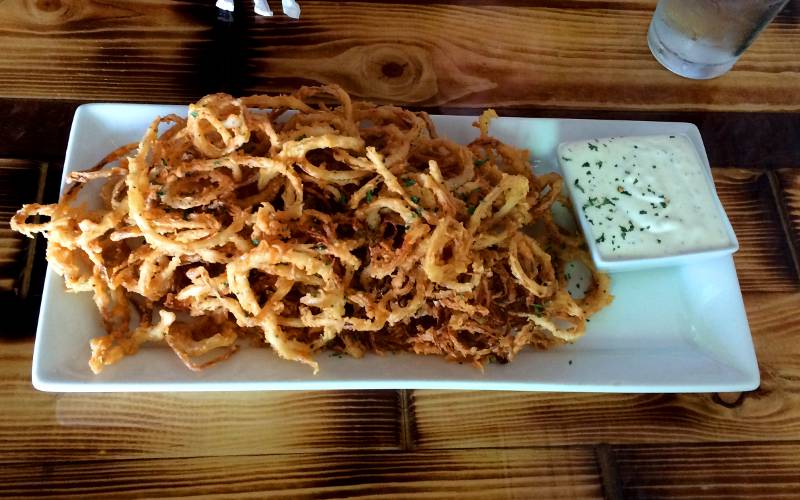 onion straws ($6 with one dip)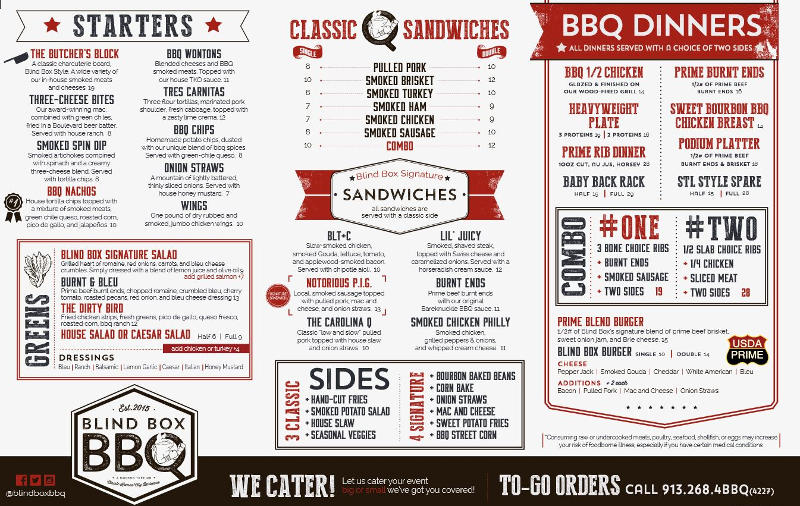 Blind Box BBQ menu from January 2021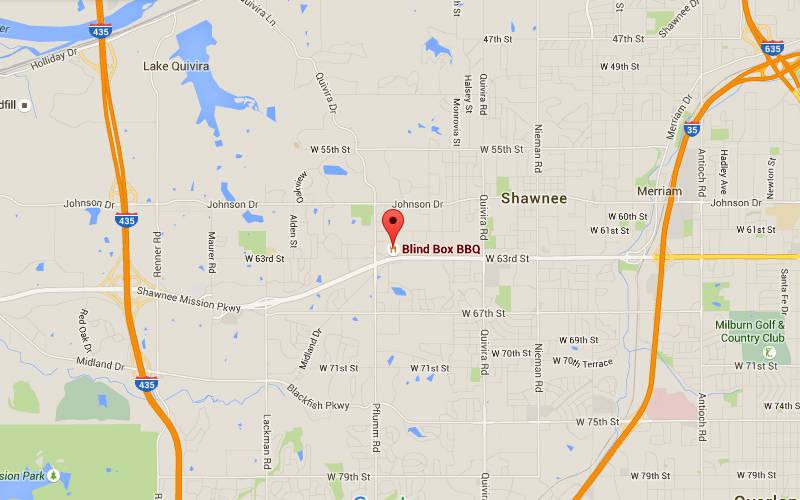 Blind Box BBQ Map
copyright 2015-2021 by Keith Stokes