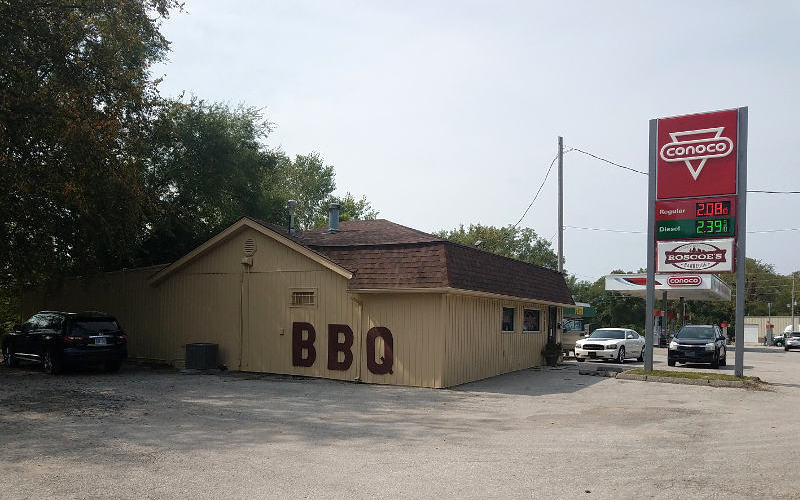 Roscoe's BBQ - Edwardsville, Kansas
Roscoe's BBQ is located in a small restaurant in a sheet metal building sharing a parking lot and sign with a gas station in Edwardsville, Kansas. Roscoe's opened in late 2009, but still have limited hours and no web site other than Facebook. It is open for lunch Monday through Friday. The menu is shorter than many. There are pork ribs, burnt ends, four smoked meats (turkey, pulled pork, jalapeno sausage, ham) and pork tenderloin (not hand breaded).
The ribs taste pretty good, smoky with a good flavor, but are cooked until the meat is falling off the bone. The burnt ends are slightly fatty and have a good flavor from the smoking, but would benefit from a touch of crisp on the outside. The cheesy corn is some of the best I have ever had. The onion rings and beans are both slightly above average, The beans are sweet and have just a slight bit of meat.
My favorite meat is the jalapeno sausage, which is not as spicy as it sounds. The French fries are frozen crinkle cut and should please anyone who likes extra crispy fries.
Our most recent visit was in June 2021. At that time the dinning room was open for full occupancy, hut all meals were served packaged to go with plastic utensils. The meat is served lightly sauced and there is no extra sauce in the bag or in the dinning room.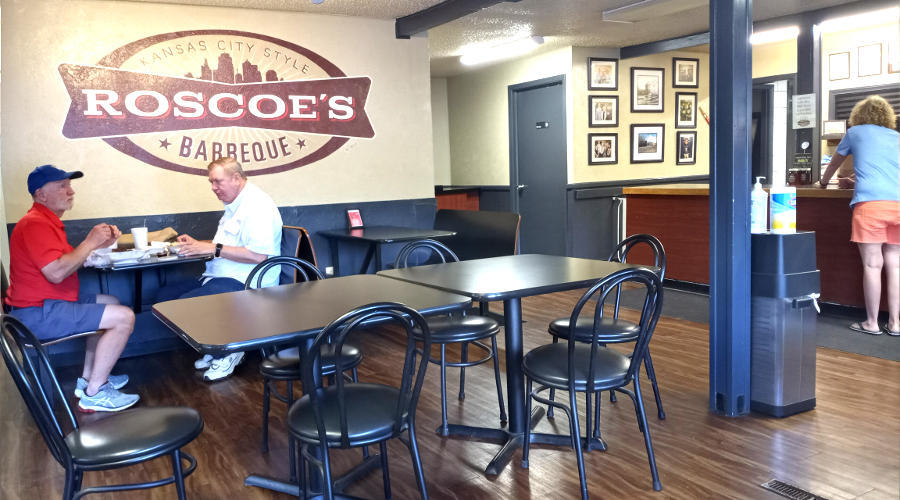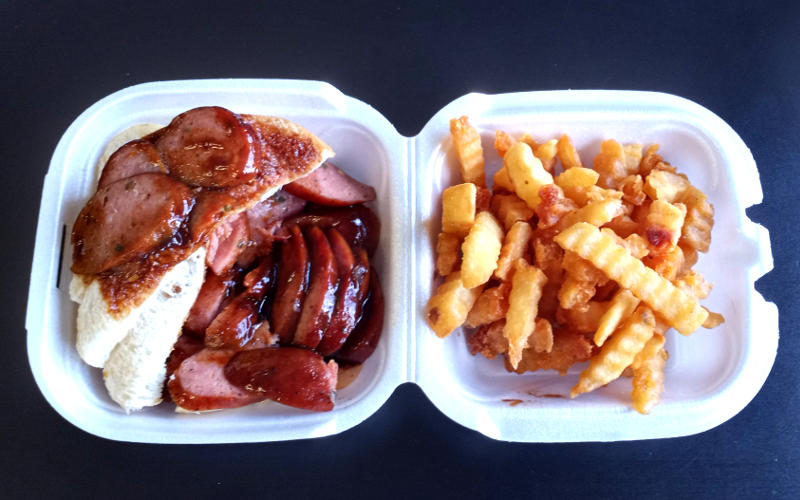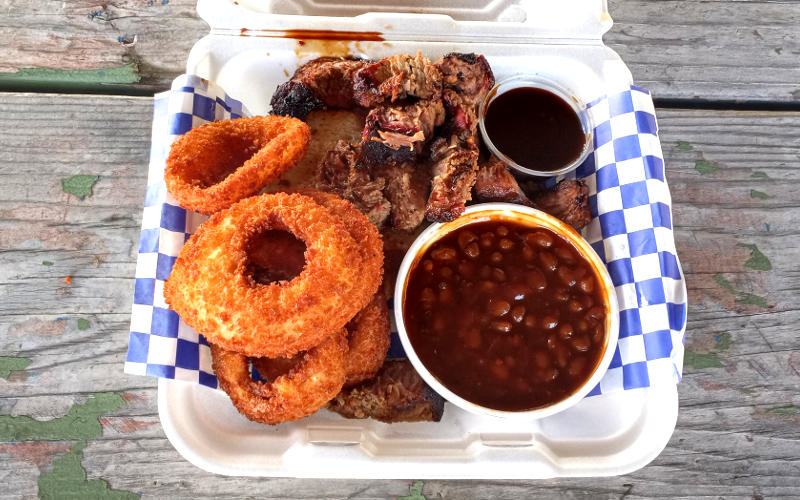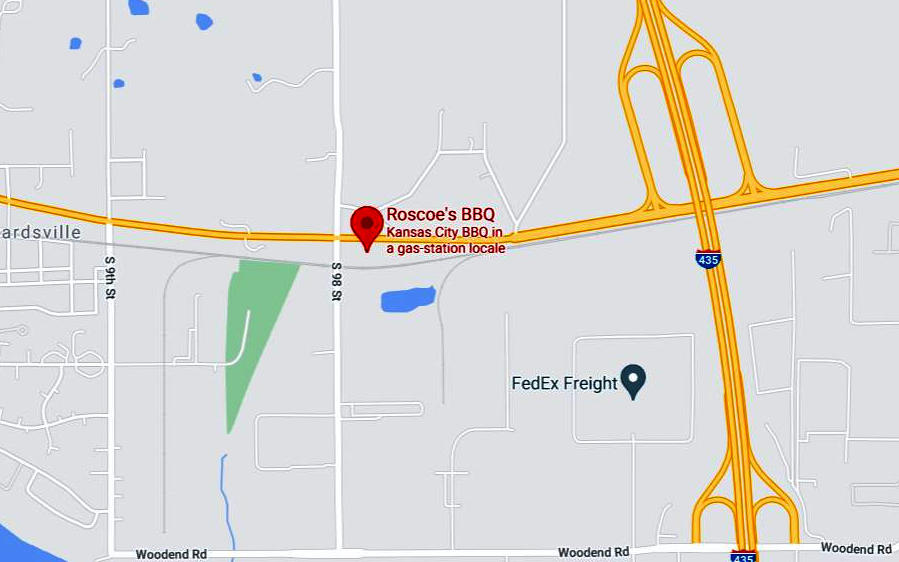 Roscoe's BBQ Map
copyright 2014-2020 by Keith Stokes