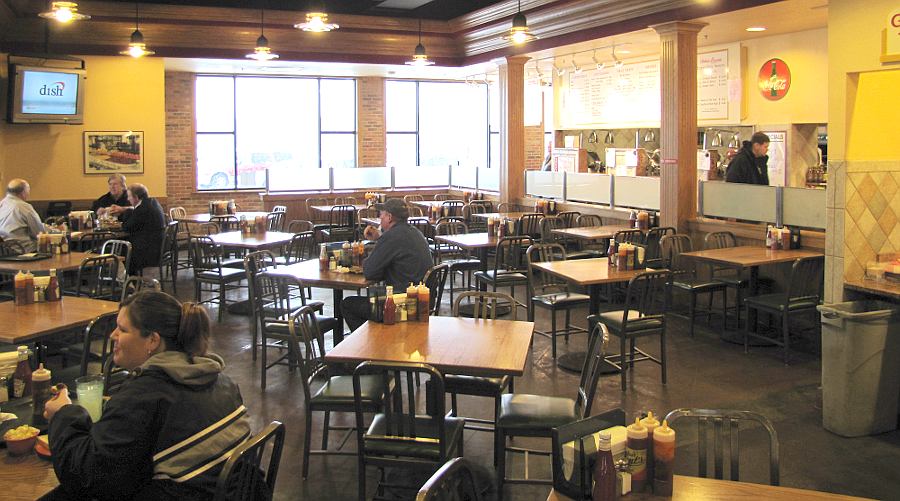 Arthur Bryant's Barbeque - Kansas City, Kansas
Archive page only. This location of Arthur Bryant's Barbecue closed without advance public notice on December 1, 2019. They had been at the location for about 15 years. One location remains in Kansas City, Missouri.
Arthur Bryant's Barbeque at the Legends in Kansas City, Kansas was originally one of three locations for the old chain of Kansas City, Missouri BBQ restaurants, though the third location closed years ago. The original Arthur Bryant's Barbeque is at 18th & Brooklyn in Kansas City, Missouri about 2.5 miles east of the Kansas state line. Though it has a much older tradition, Bryant's moved to that location at 1727 Brooklyn in 1958. Arthur Bryant died in 1982 and the restaurant was closed for 2 years before being reopened by his niece, Doretha Bryant, and other partners. No members of the Bryant family have been involved with the restaurant for many years.
Although this newer Kansas Bryant's location lacks the tradition and the much more seasoned smoking pit of the original location in Kansas City, Missouri, it is still a good place to get BBQ.
My favorite order is a two meat combo, with a lot of pork and beef on a double deck sandwich made with a third slice of white bread between the two meats. It would easily be enough for three sandwiches. That is a good thing - at $10.55 it feels like you are paying for two.
A huge side order of fresh cut french fries, cooked in lard, is $1.80. A $3.45 full order of fries could feed three people. Arthur Bryant's doesn't serve my favorite French fries, but there is something about them with a little of Arthur Bryant's original BBQ sauce.
Arthur Bryant's has three sauces: original (which can still be seen aging in huge bottles in the window of the original Kansas City, Missouri restaurant) sweet, and rich & spicy. I can't see a lot of difference between the later two sauces. They are both sweeter and less peppery than the original. The original sauce is fairly thin and the flavor reminds me of the paprika rub that is popular on Memphis BBQ. If you buy sauce to take home, be sure to refrigerate it, or the sauce may explode around the room when you open the bottle.
During recent visits, the Kansas City, Kansas Arthur Bryant's has often offered a special of Crispy Ribs with coleslaw for $9.95. When a slab of ribs has finished with the normal cooking, it is cut into individual ribs and put back into the BBQ pit oven for another 20 minutes to become crispy. An order comes with 9 ribs. This was a value with a lot of food for $10, but I enjoy the regular ribs much more than the crispy and don't care that much for Arthur Bryant's coleslaw.
The regular ribs are much better, you can order them alone - a long end is $12.60, a short end is $13.70, or a full slab is $20.95. Or you can order it in a two meat Combo Sandwich and try one of the other meats as well.
Most of the smoked meats at Arthur Bryant's are served dry (with no sauce), but the burnt ends are soaked in sauce sometime before serving. The sauce appears to be a different from the sauces which are otherwise furnished. I would like them better without the sauce.
This Arthur Bryant's is located just across the parking lot from the Kansas Speedway NASCAR race track and the Kansas City T-Bones' Community America Ballpark. There will be long lines on race weekend, but you can call ahead and pick up your order to go at a separate entrance with reserved parking.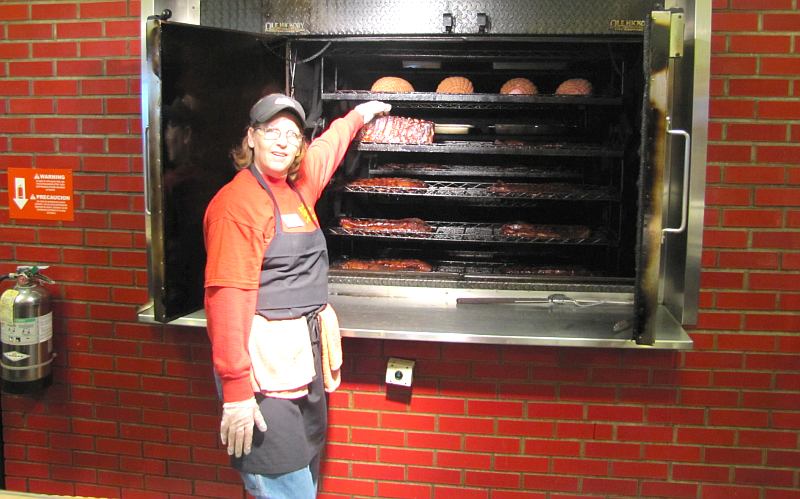 A Arthur Bryant's Pit Master showing off the pit oven.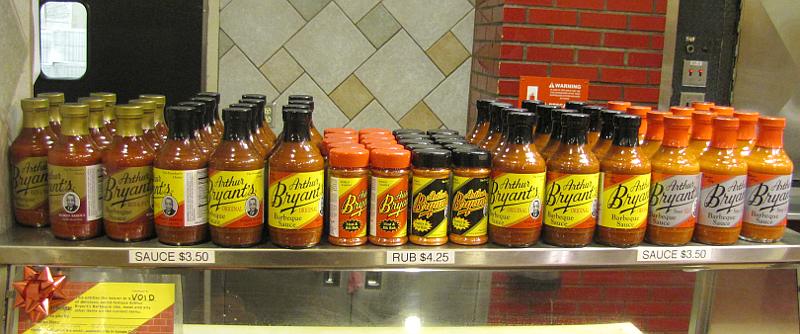 Arthur Bryant's sauce and rubs are also available at most Kansas City area grocery stores.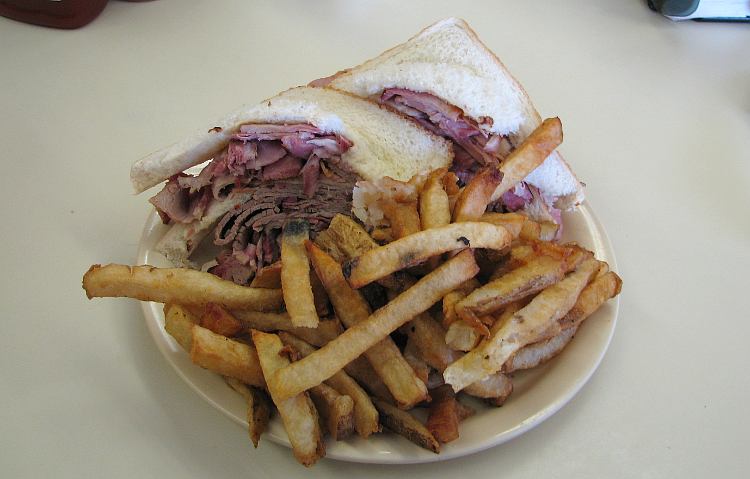 Beef and pork combo sandwich with a side of fries.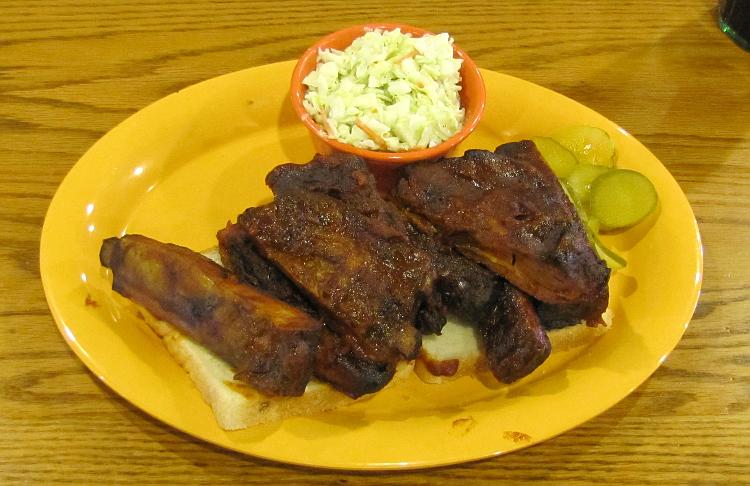 Crispy Ribs with coleslaw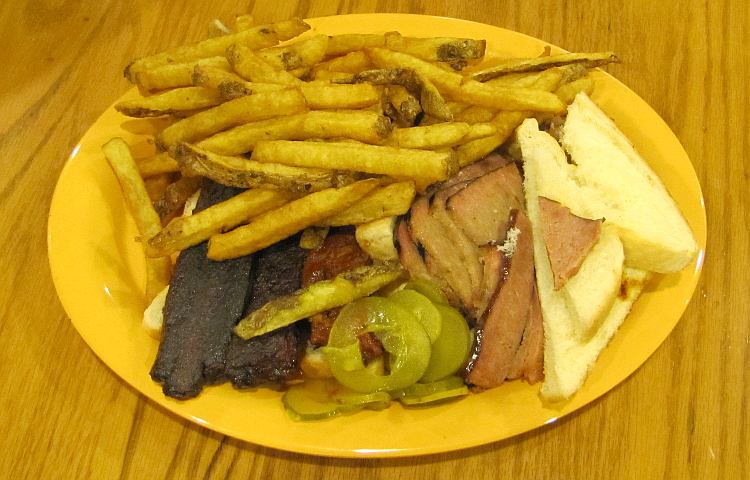 Ribs and sausage combo sandwich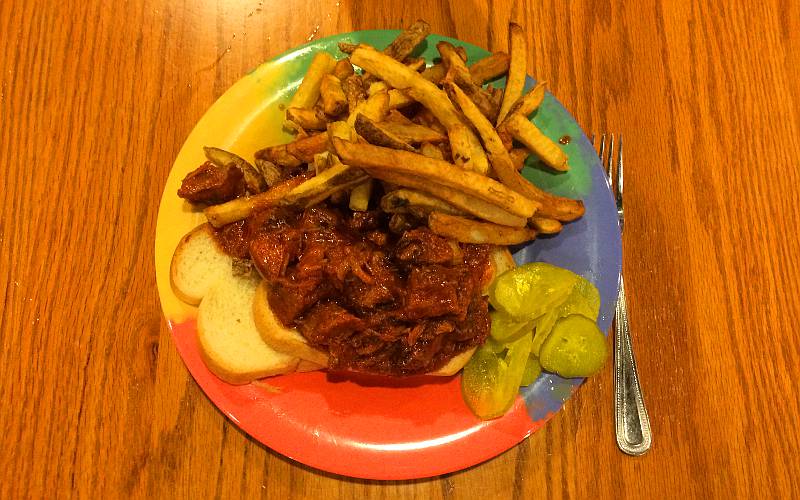 Burnt end sandwich and fries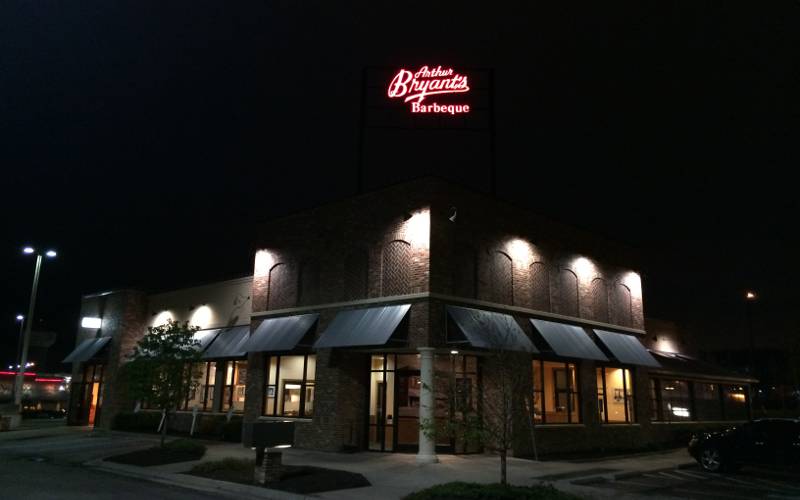 Arthur Bryant's Barbeque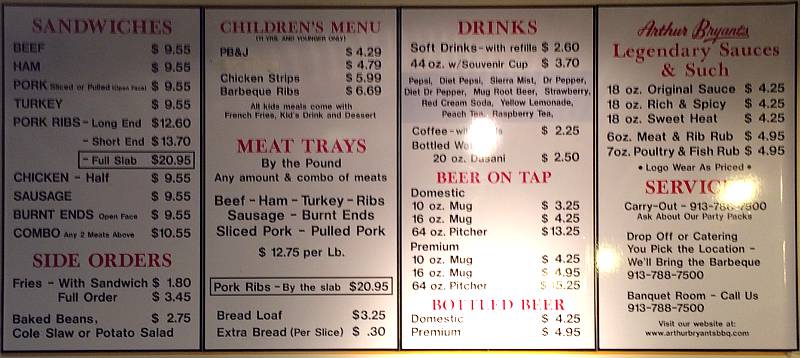 Arthur Bryant's Menu from November 2017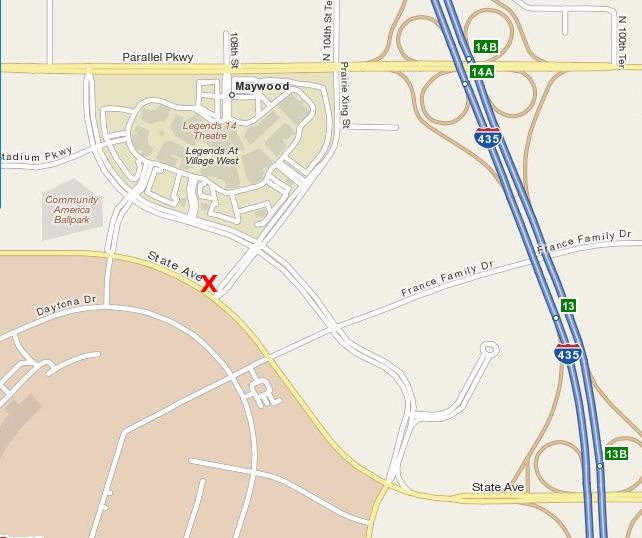 Arthur Bryant's Map
Unique Kansas Restaurants Kansas Specialty foods
Kansas Attractions Kansas Travel & Tourism Home
copyright 2009-2022 by Keith Stokes