Rice and Beans Cafe
formerly Cafe Venezuela & Cafe Colao

719 Central Avenue
Kansas City, Kansas 66101
(913) 233-2660

Rice & Beans Cafe is permanently closed. The owners later opened El Porton Cafe in Overland Park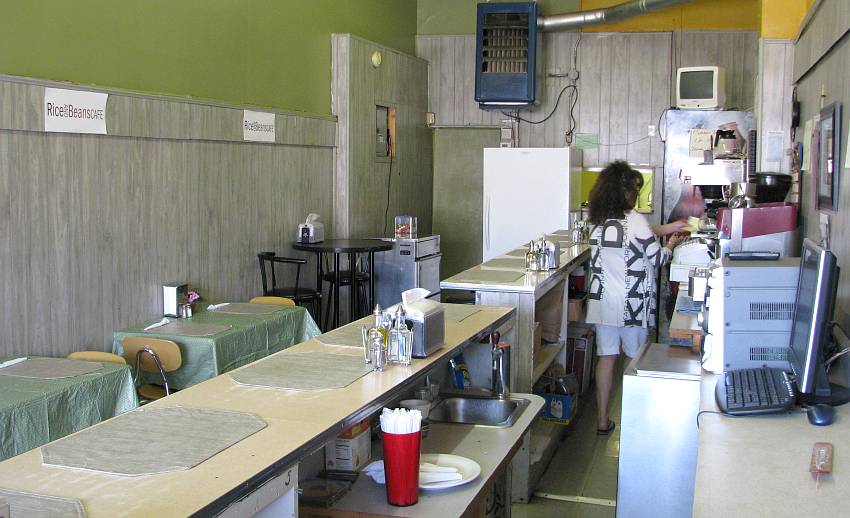 Rice and Beans Cafe - Kansas City, Kansas
Archive page only - Rice and Beans Cafe closed.
Rice and Beans in Kansas City, Kansas has been changing its name a lot lately. In a span of 4 months, its name was changed from Cafe Venezuela to Cafe Colao to Rice and Beans Cafe. The owner, Jose Garcia, says he first changed the name because too many people assume that he serves only Venezuelan food. Jose has also slightly expanded the menu.
Cafe Venezuela had been open for about 6 years when I first visited it in 2008. I had heard very little about Cafe Venezuela, except for some positive comments by Charles Ferruzza on the Walt Bodine radio show.
Rice and Beans Cafe is a tiny restaurant, only about 12 by 40 feet. There are little tables and a long counter where about a dozen people may sit. The menu has items from many Latin American countries including Cuba, Puerto Rico, and Costa Rica.
I can't recall the name of the daily special that I tried on that first visit, but it was fried plantain shaped like a long boat, with spiced ground steak. It came with beans, rice and a coleslaw like side salad. It was very good. I my most recent visit, the special was red snapper. The fish may have been the most intimidating looking food I have every had, but it was also good.
With the exception of the French fries that accompany the sandwiches, I have enjoyed everything I have tried on additional visits to Rice and Beans Cafe. But I think the best items are the daily specials.
Expect the look of Rice and Beans Cafe to continue to change over the next few months. Jose is slowly remodeling the South American restaurant, but doing it on a tight budget. On my last visit, they were several new narrow, to person tables. The posters that previously lined the walls were gone, and Jose described the paintings that he would like to get to replace them.
I highly recommend starting your meal with the empanadas (turnovers filled with cheese, chicken or beef), and ending with the quesillo (flan topped with caramel).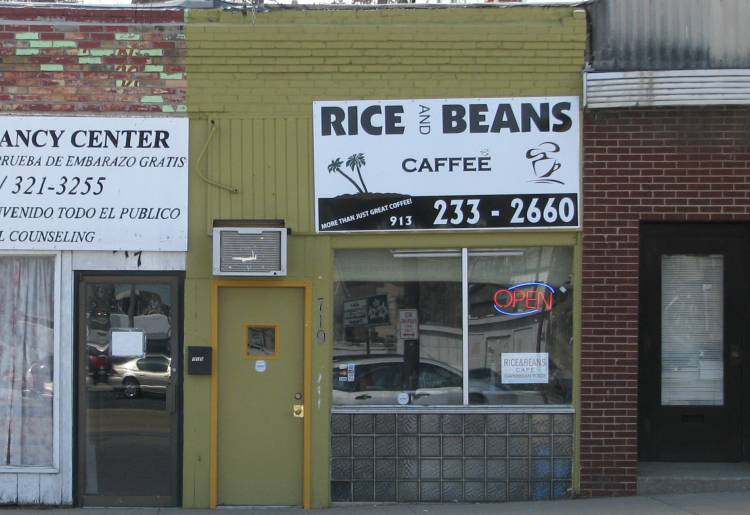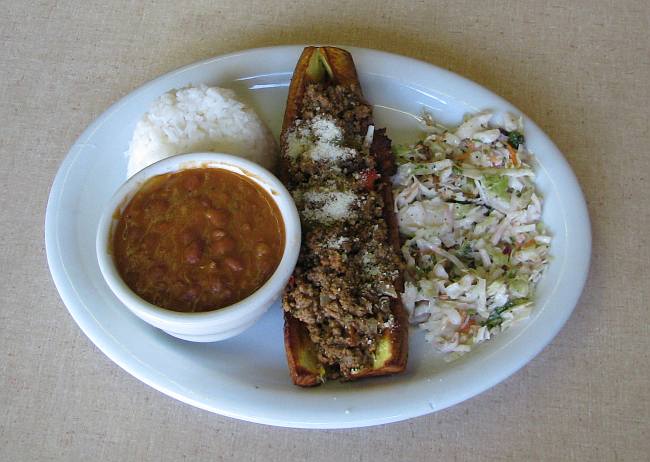 Daily special - Fried plantain with spiced ground steak, beans, rice and side salad.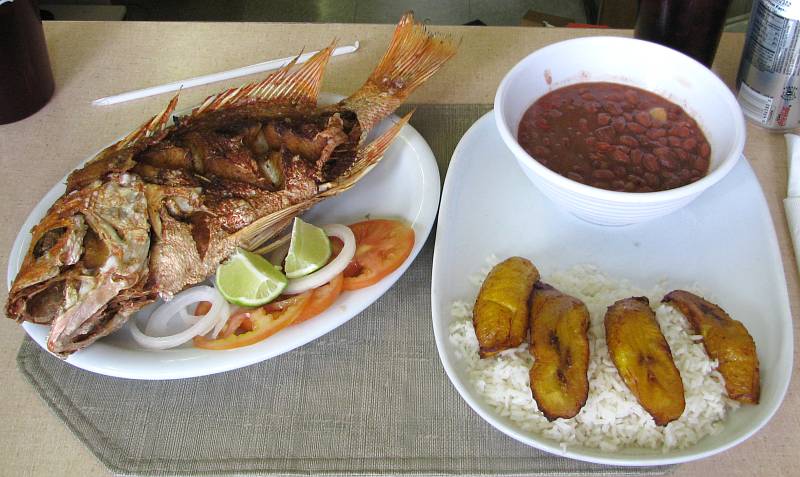 Another daily special on Saturdays: fried red snapper with rice, beans, and fried plantain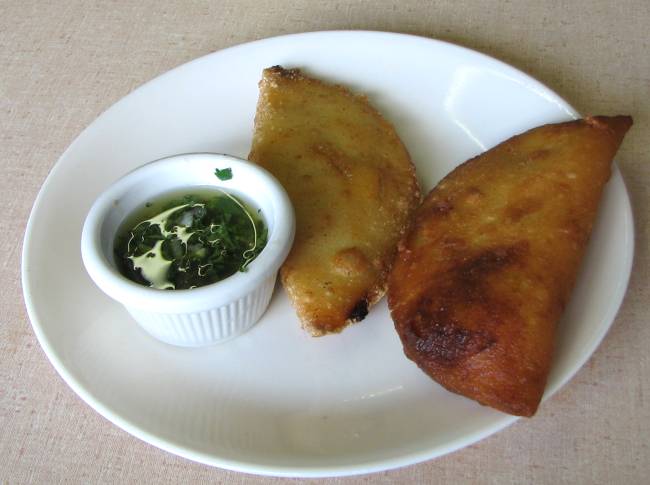 Pork and chicken empanadas. The pork is my favorite. ($2 each)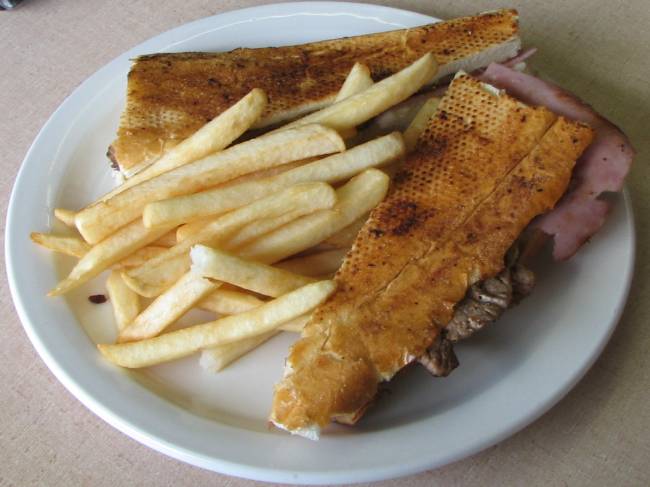 French fries and tripleta (signature Puerto Rican sandwich with roasted pork, grilled steak, ham,
caramelized onions and swiss cheese) $8.75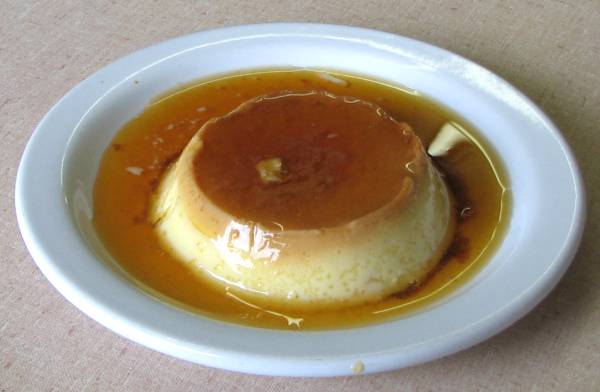 Quesillo - custard dessert (flan) $3.35
| | |
| --- | --- |
| Click on March 2009 menu for larger image | Daily specials, desserts (postres) and drinks (bebidas) |
These last two photos are from before Cafe Venezuela
started changed its name and remodeled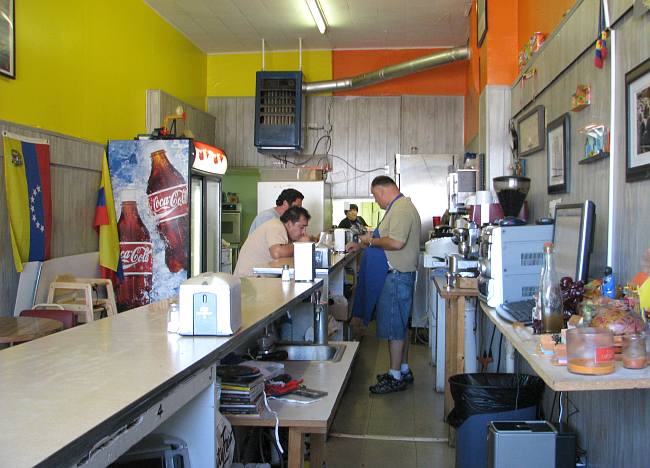 Jose Garcia behind the counter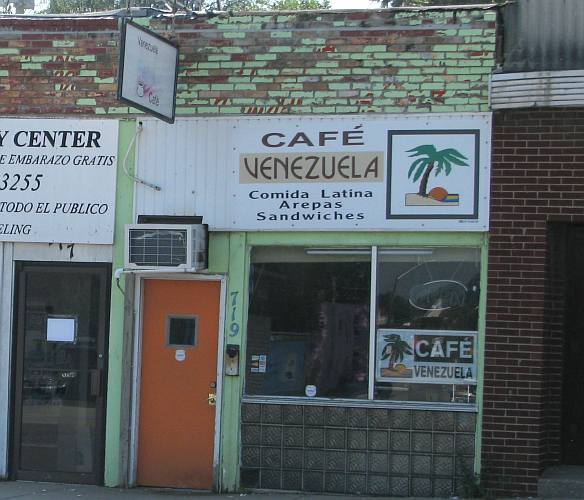 Cafe Venezuela - Comida Latina, Arepas, Sandwiches
Unique Kansas Restaurants Kansas Specialty foods
Kansas Attractions Kansas Travel & Tourism Home
copyright 2008-2015 by Keith Stokes