Legends
at Village West

Village West Parkway
Kansas City, Kansas 66111
(913) 788.-3700



Wyatt Earp - Wichita & Dodge City, Kansas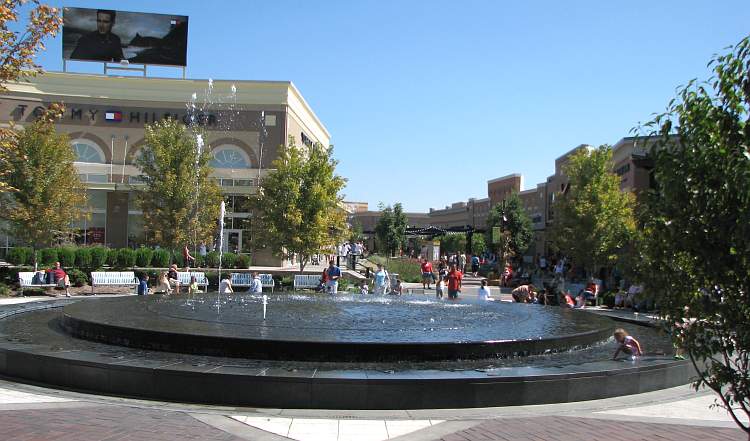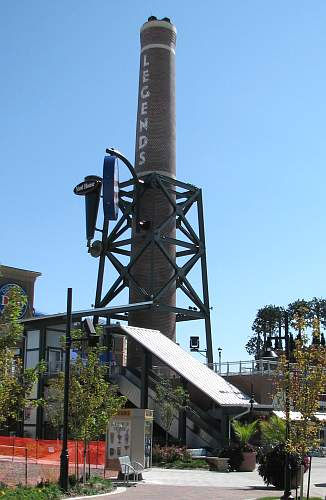 The Legends at Village West in Kansas City, Kansas is a modern shopping center that is very successful at merging retail stores with food and entertainment in a way that is likely to appeal even to those who don't care for shopping or malls.
The Kansas Legends theme has been carried though out the Legends shopping center with statues, paintings & plaques dedicated to over 80 Kansas sports figures, entrepreneurs, explorers, artists, scientists, writers, poets, and politicians. A free self guided audio tour leads visitors through each corridor, providing information about the featured Kansas legends and the artistic representations in which they are depicted.
Even the chain restaurants at the Legends tend to represent small chains or (in the case of the T-Rex Cafe and Backfire BBQ), the first of the chain.
And there are a lot of things to do at the Legends besides at and shop: games at Dave and Busters, twelve lanes of bowling & dozens of interesting cocktails at Pin-up Bowl, Stanford & Son's Comedy Club, Build-a-Dino, the Legend's 14 theater with its 87' wide screen & luxury seating, Wyldewood Cellars Winery with tasting, free wi-fi and a minor league (Kansas City T-Bones) baseball park.
Oh, and the surrounding Village West includes Arthur Bryant's World Famous Barbeque, Kansas Speedway NASCAR track, indoor water park, Schlitterbahn outdoor waterpark and the largest furniture & sporting goods stores in the region.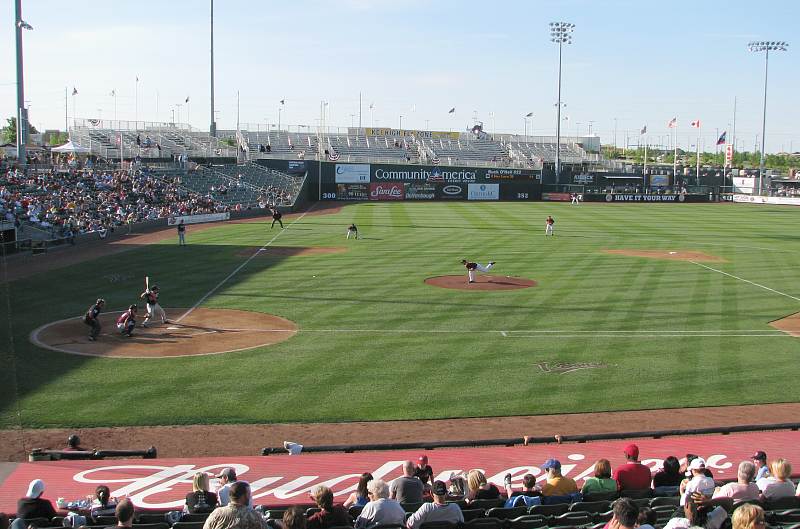 The Kansas City T-Bones and Wizzards (Major League Soccer) play in CommunityAmerica Park at the Legends.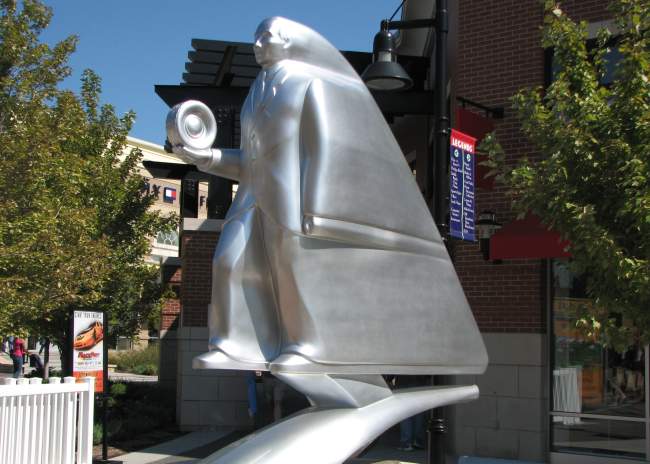 Walter P. Chrysler statue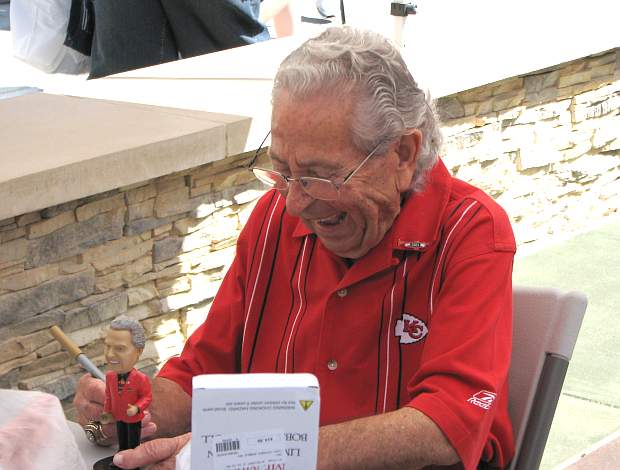 A Kansas Legend, Tony DiPardo (KC Chief's band leader for 35 years) was signing bobble heads
during a September, 2007 visit to the Legends. Notice his Super Bowl Ring.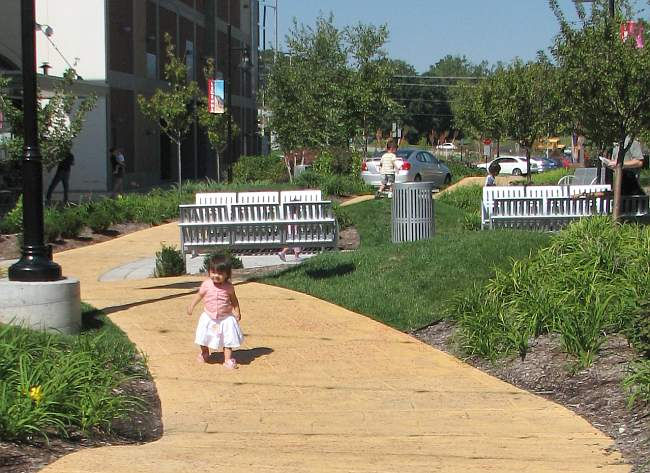 Little girl walking the "Yellow Brick Road"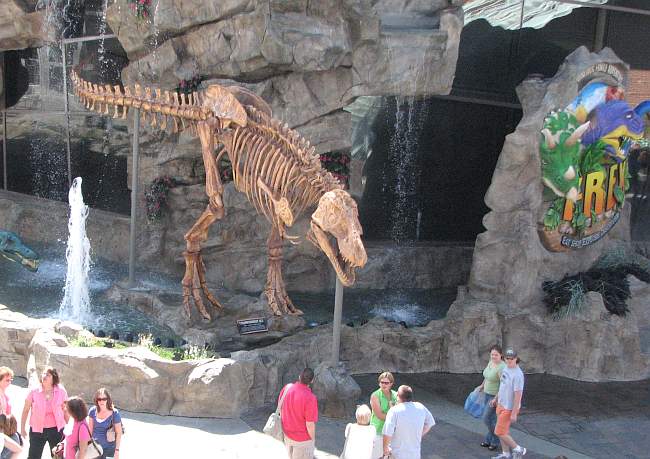 T-Rex Cafe is filled with giant creatures from dinosaurs, to mammoths, to nautilus, to an enormous octopus
that looms (and moves) above much of the dinning area.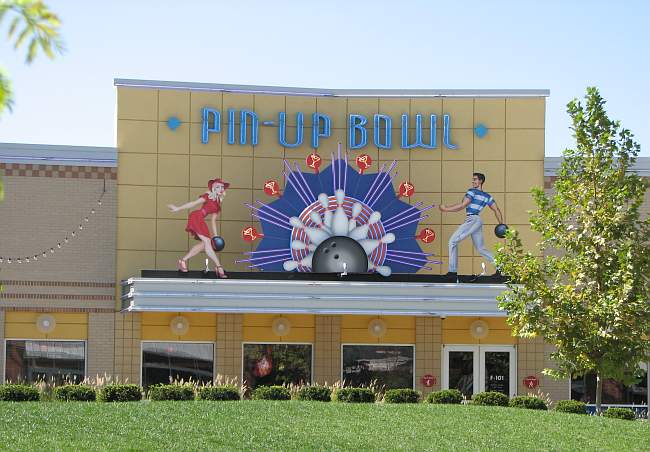 This is only the second location for for Pin-up Bowl with a combination of retro bowling,
reto & modern mixed drinks, and hip night spot.

Pin-Up Bowl (she left a 3-7 split)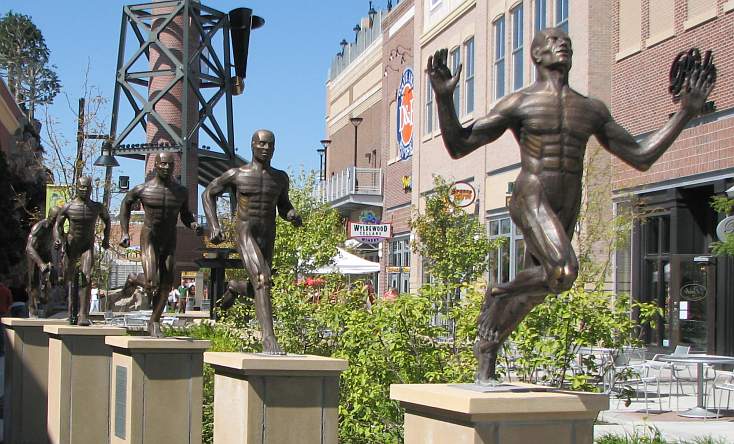 Tribute to Kansas runners Glenn Cunningham, Wes Santee and Jim Ryun
(a medallion dedicated to Maurice Greene is nearby)

Legends Scavenger Hunt Legends at Village West we bsite
Kansas Attractions Kansas Travel & Tourism Home
copyright 2007-2010 by Keith Stokes