Quick's Bar-B-Q & Catering Company
1007 Merriam Lane
Kansas City, Kansas 66103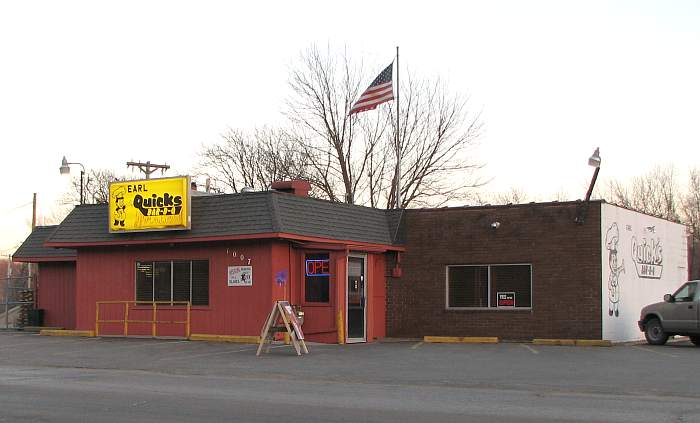 Closed after 50 years in business on November 14, 2014. This is an archive page only, though as of March 2015, Quick's continues to do catering and run a food truck. Quick's BBQ sauce can be ordered online.
Quick's Bar-B-Q & Catering Company has been operating in Kansas City, Kansas since 1964. Founded by Earl Quick, this was the second location opened and it is operated by his son, Ron. Quick's 7th Street Bar B Q (also in Kansas City, Kansas) is operated by another of Earl's sons. Although Quick's has only a small counter in the front room where takeout food is picked up, it has a fairly large dining room which was added onto the original building.
Quick's menu is large for a BBQ restaurant and includes many appetizers and such non typical items as catfish, cod, corn dogs, spiral cut deep fried hot dogs and hickory smoked, deep fried bologna sandwiches. The smoked chicken is smoked then fried just before serving. There is also smoked green beans.
The burnt ends at Quick's BBQ taste good, but they aren't what I think of as burnt ends. They are more like chopped roast meat.
My favorite items at Quick's Bar-B-Q are the ham, ribs, smoked sausage, chili, and the fresh cut French fried potato wedges. Quick's sells their chili year around, unlike many KC places that sell their chili "in season." The sausage is sliced prior to smoking, giving it more rind and more smoke flavor.
They aren't my favorite sauces, but I do like both of Quick's BBQ sauces. The sweet sauce is similar to original flavor KC Masterpiece BBQ sauce. The hot has a good flavor, but doesn't seem hot to my taste. But Quick's sometimes serves the meat with a lot of sauce on top. I recommend requesting that they put the barbecue sauce on the side.
The service at Quick's Bar-B-Q has been superior every time I have visited.

Front Counter - a cooler of Blue Bell ice cream is just to the left of this photo.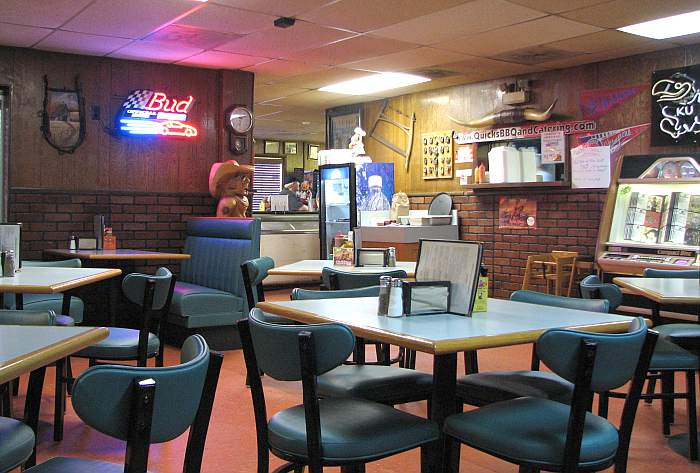 Quick's dining room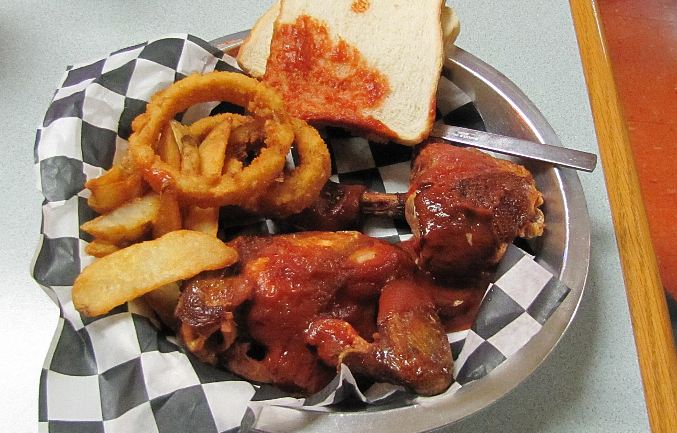 Quick's smoked chicken is fried before serving - shown here with half onion rings & half fries.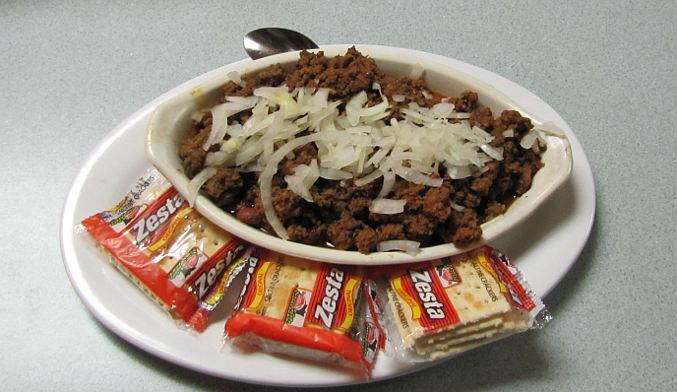 Quick's chili is made without beans, then served with the beans on the bottom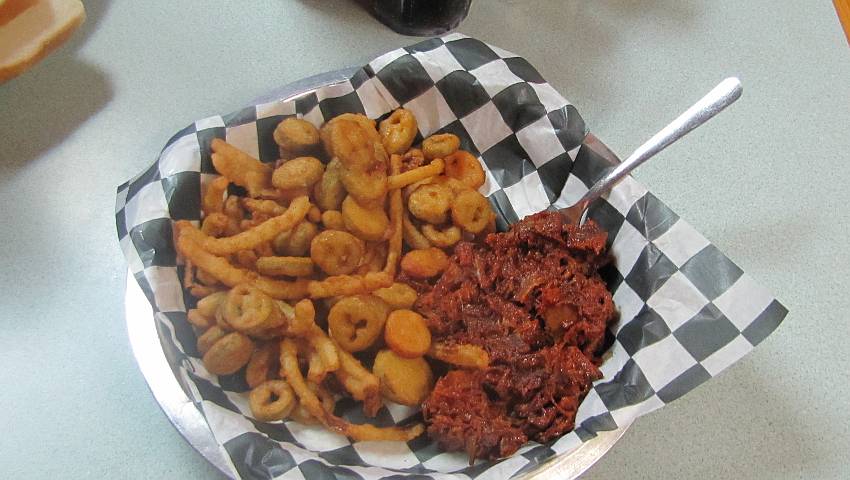 burnt ends, jalapeno bottle caps and onion straws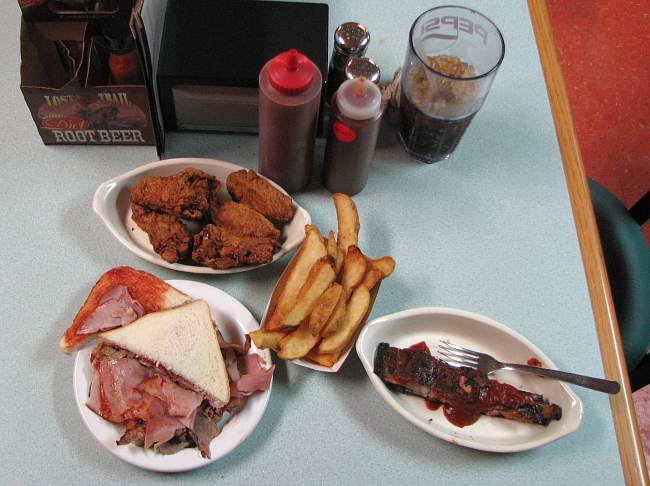 Beef & ham combination sandwich, hot wings, potato wedges and a bar-b-q rib.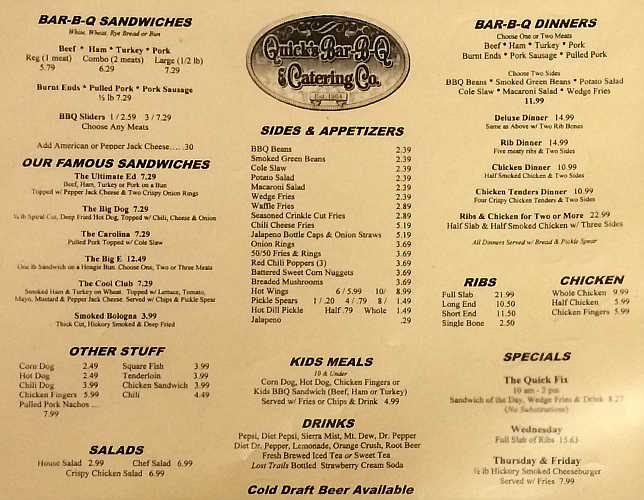 click photo for larger version of Quick's BBQ menu from April 2014
Quick's Bar-B-Q website Unique Kansas Restaurants
Kansas Attractions Kansas Travel & Tourism Home
copyright 2008-2015 by Keith Stokes