Skillet Licker Cafe

501 N 6th Street
Kansas City, Kansas 66101

Closed August, 2009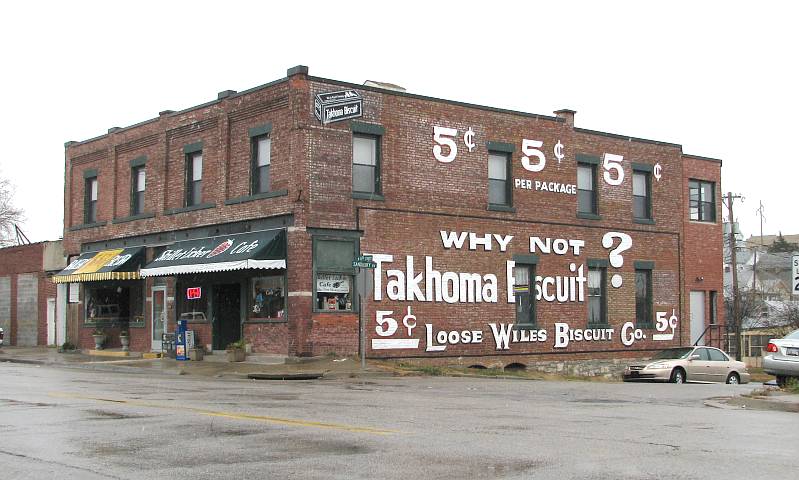 Archive Page - The Skillet Licker Cafe closed in 2009.
My first visit to the Skillet Licker Cafe in Kansas City, Kansas was when it was about 6 months old, in November of 2008. The small family run cafe is in a lovely old building in the Strawberry Hill neighborhood.
The Skillet Licker Cafe had already built up a reputation for Lil' Doughnuts which are sold 6 for $2 or 12 for $3. Unfortunately for me, the donut fryer was shut down for cleaning that day. I did have a very good, large hand breaded pork tenderloin. The bun was rather tasteless, but the tenderloin was one of the best I had last year.
But I finally made it back to the Skillet Licker in February of 2009 and the fryer was running that day.
I purchased a half dozen fresh hot cinnamon sugar donuts. The donuts were served hot, and the lady at the counter told me not to close the paper bag, or they would get soggy. There were 8 donuts in the small bag, but they are only about 1.5" across, so the 8 were about the equivalent of 1 & 1/2 normal donuts.
The donuts were spectacular! It took real discipline not to go right back in for more, and I am still salivating as I write about them today. It is good thing I don't live closer to the Skillet Licker or these donuts could get me in trouble.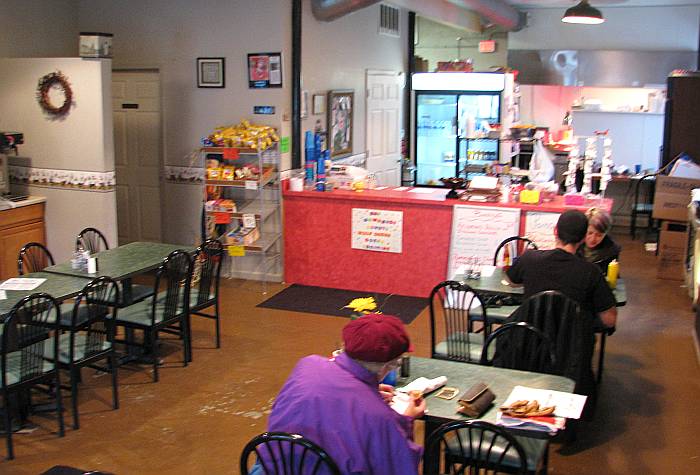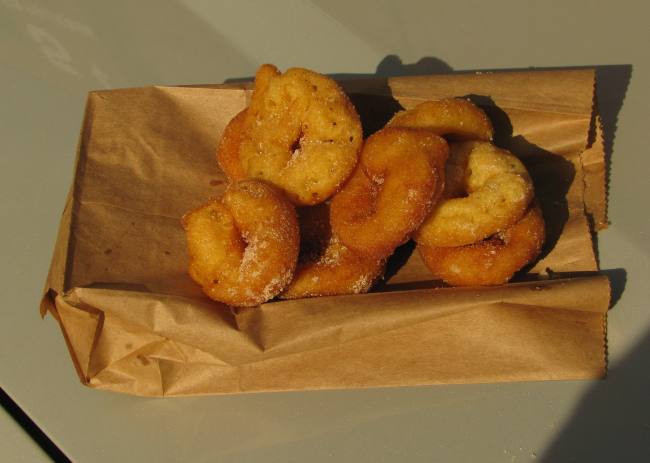 Tiny donuts to live for - that bag is only about 4" in width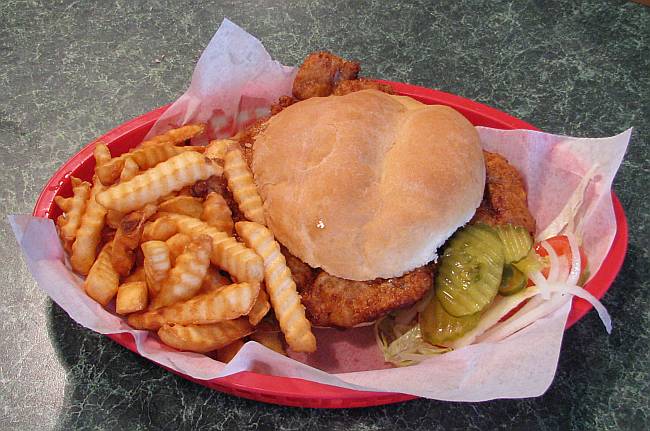 Hand breaded pork tenderloin and French fries
Skillet Licker Cafe menus in November of 2008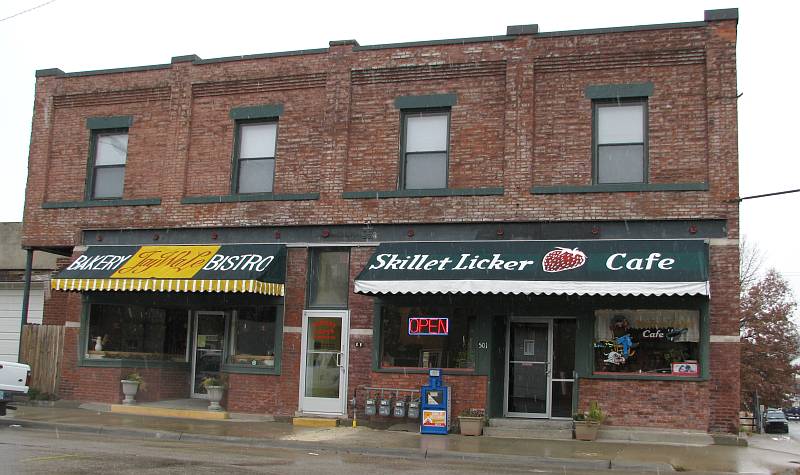 I've never had a chance to try Jay WaLe's Bakery-Bistro, next door. Jay WaLe's is closed on Saturdays.

copyright 2008-2015 by Keith Stokes