Suzie Q's
Restaurant
6720 Kaw Drive
Kansas City, Kansas 66111

Archive page only - Suzie Q's closed October 2017 and is replaced by Heather Beez, with a similar menu.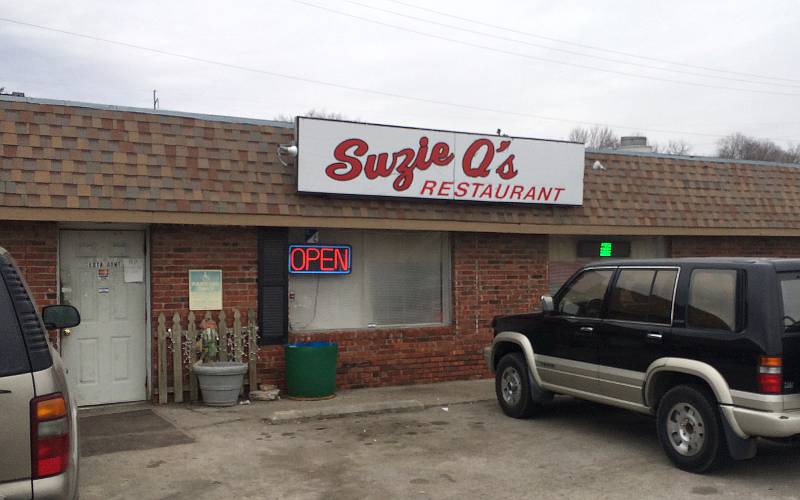 Suzie Q's Restaurant - Kansas City, Kansas
Archive page only - Suzie Q's Restaurant closed October 2017 and is replaced by Heather Beez, with a similar menu. The pork tenderloin is still great!
Suzie Q's Restaurant in Kansas City, Kansas has character and serves large servings of reasonably priced, good food.
This restaurant is a recent discovery for us and I have only sampled two dishes so far. The $9.25 catfish dinner is served with salad, potato, vegetable and bread. The salad was good, served with a generous serving of what appeared to be house made blue cheese dressing. The catfish was very lightly breaded and had a great flavor. The best catfish I have had in two or three years. The French fries and corn we selected were average.
Suzie Q's biggest seller is the $8.75 Suzie's Giant Tenderloin, "Biggest hand breaded Tenderloin in KC!" I don't know if it is really the biggest, but it is large and (more importantly) very good. I think this may be better than the tenderloin at Christy's Tasty Queen. It came with the choice of potato and I was delighted to discover that the curly fries were fresh cut. They were very thin and some were overdone, but the serving was generous and most of them were quite good.
We asked if the pies were made in house. Our server said that all of the pies they had this day were from Golden Boy, but sometimes they have pies of their own.
While waiting for our food, we had a nice conversation with Suzie, who cashed in her 401K and bought the restaurant 7 years ago. Many of the staff are her family. When her husband can retire in two years, she plans to move to the Ozarks and let her children run the restaurant.
On my most recent visit, I had the chicken fried steak. It is a huge sandwich for only $7.50 including choice of potato. It was served on a bun without gravy and I enjoyed it a lot, though the steak was cooked less (medium rare) then some people would like.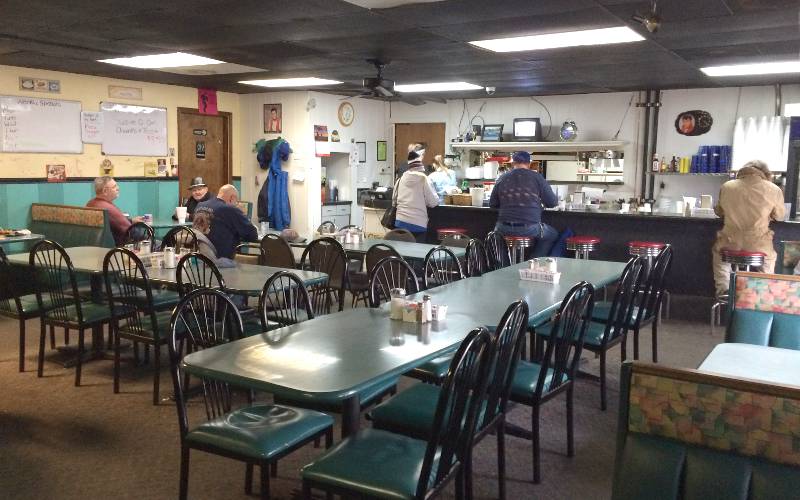 In addition to the white boards, the wall at the far left is covered with comments and drawings by customers.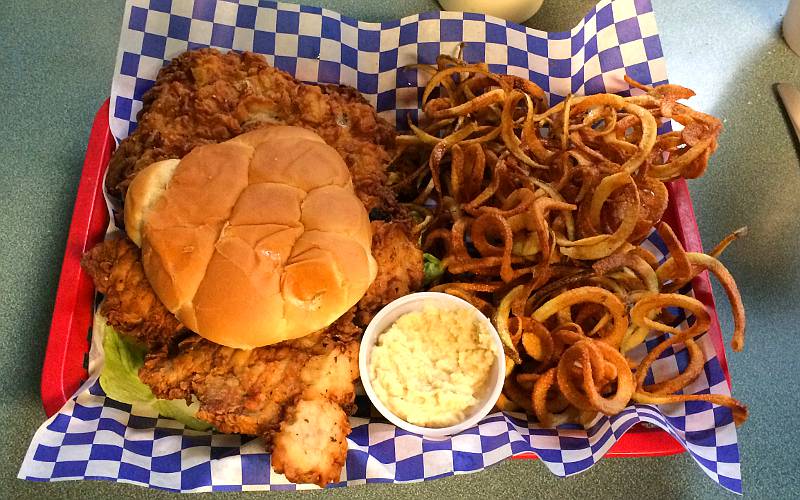 Suzie's Giant Tenderloin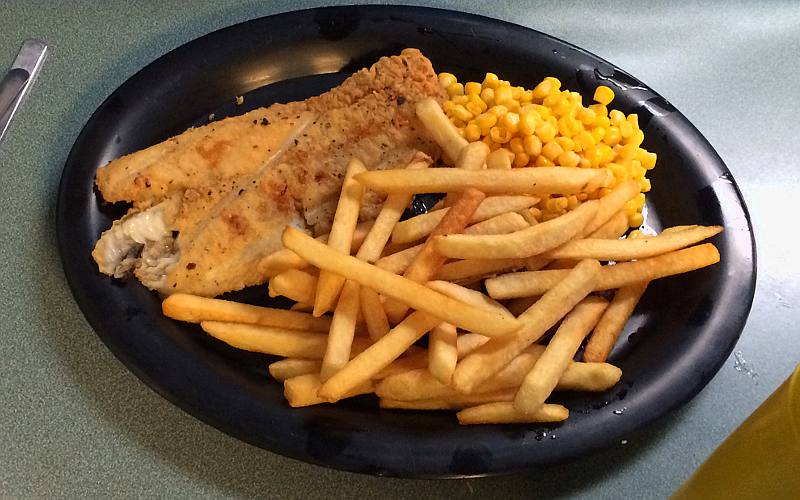 Catfish dinner
| | | |
| --- | --- | --- |
| Breakfast Menu | Lunch & Dinner Menu | Starters & Sides |
Suzie Q's Menu from January 2017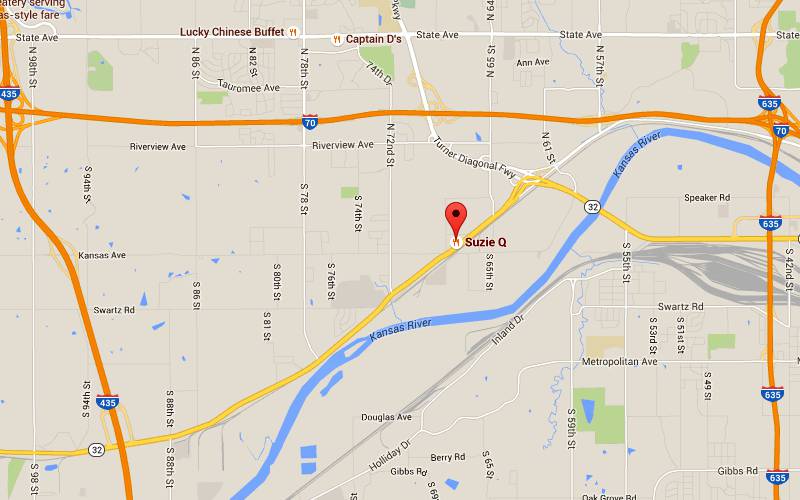 Suzie Q's Map
LAS-2/16 copyright 2019 by Keith Stokes