Kauffman Museum
at Bethel College
2801 North Main Street
North Newton, Kansas 67117
(316) 283-1612

Open Tuesday - Friday: 9:30AM - 4:30PM
Saturday & Sunday: 1:30 - 4:30PM
Adults: $4.00 6 - 16: $2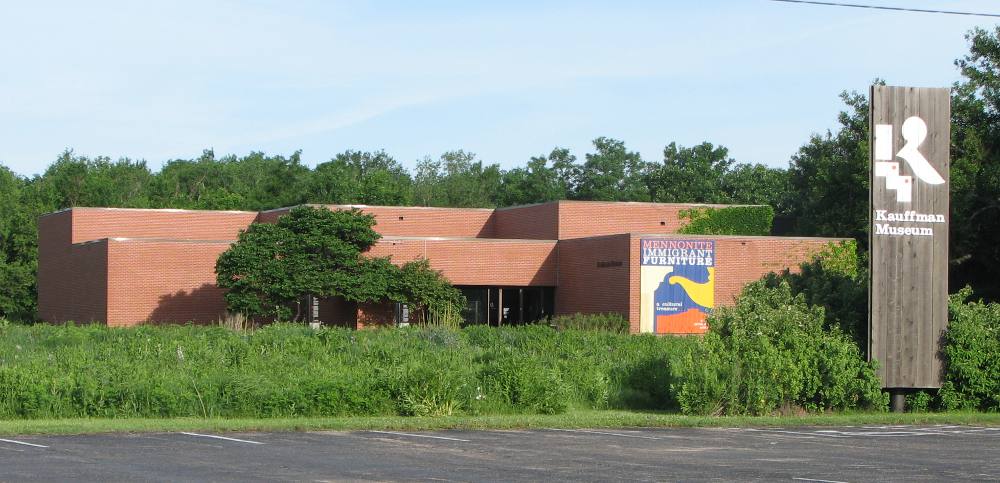 The Kauffman Museum in North Newton, Kansas emphasizes the cultural and natural history of the Central Plains and the immigration of the Mennonites to Kansas in the 1870s. In addition to the museum's permanent exhibits, there are special exhibitions, a 1.5 acre tallgrass prairie reconstruction with over 15 grass & more than 100 wildflower species, and a historic farmstead. The Kauffman Museum offers summer camps, and special thematic tours for school classes from K-6, based on school curriculum.
The Kauffman Museum's newest permanent exhibition is a rare collection of Mennonite immigrant furniture. The exhibition contains 29 handcrafted pieces of furniture that were brought to the central United States by Mennonites from Prussia, Poland and Russia in the 1870s and 1880s or built by their first generation descendants. The oldest piece is a dowry chest from the Vistula Delta of Prussia dating before 1790 and the most recent piece is a teacher's desk built in Kansas in 1910.
The Kauffman Museum Store offers a variety of unique items related to the Museum's collections: puzzles, toys, stationary, jewelry, books, wheat weaving, posters and items produced by local artisans. There are also prairie wildflower seeds harvested from the Kauffman Museum's reconstructed prairie. The variety of seeds for sale changes according to each year's crop.
The Kauffman Museum is named in memory of Charles Kauffman, founder and curator of the original Kauffman Museum.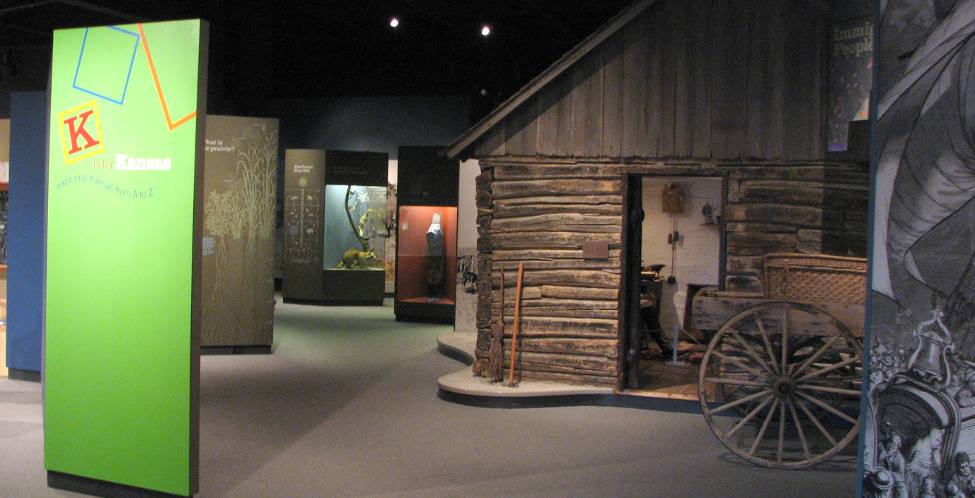 Of Land and People tells the story of the coming of the Mennonites from Europe to the Central Plains in the 1870s.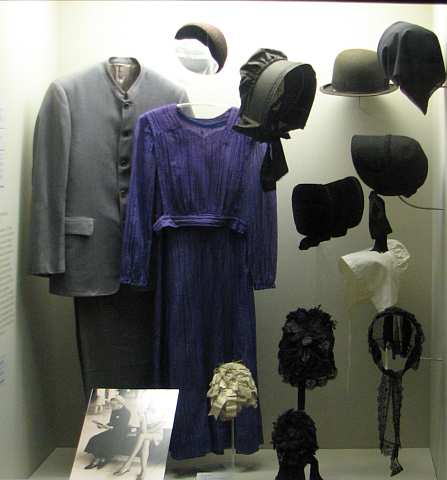 American Mennonite clothing and photo contrasting American
and European Mennonite women.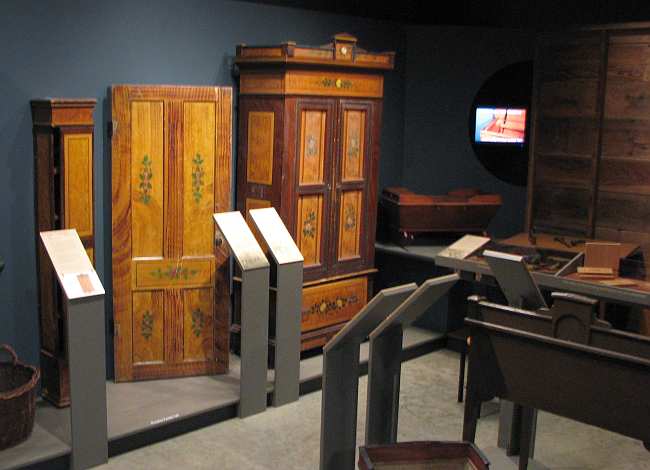 Portion of the permanent exhibit of Mennonite immigrant furniture.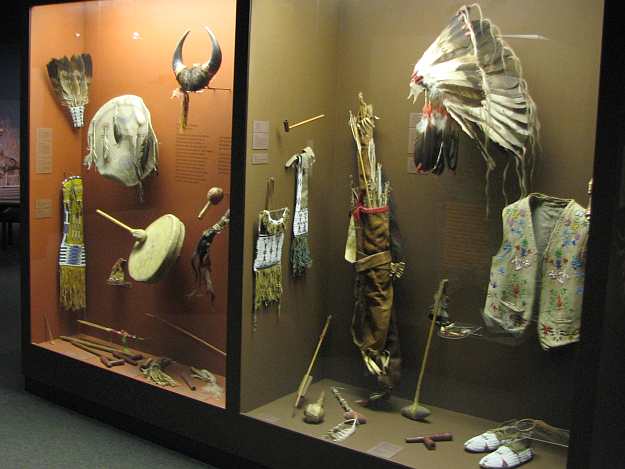 Original People: the Cheyenne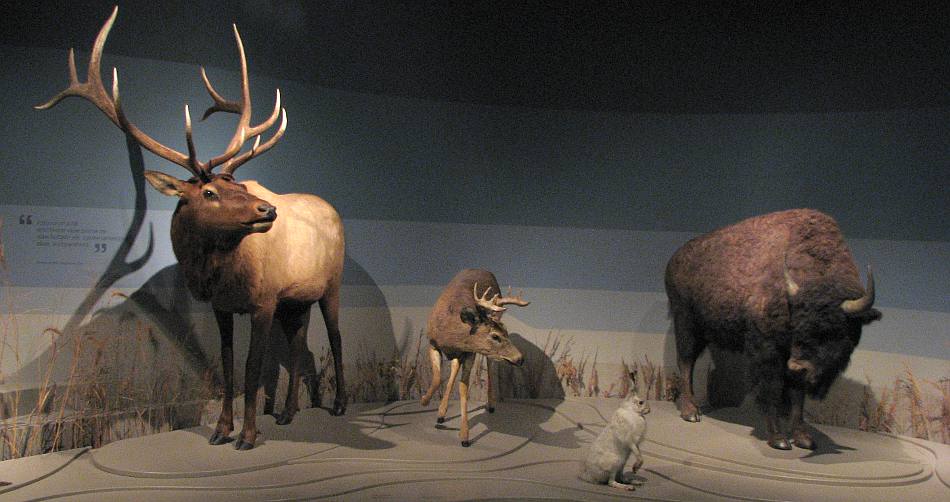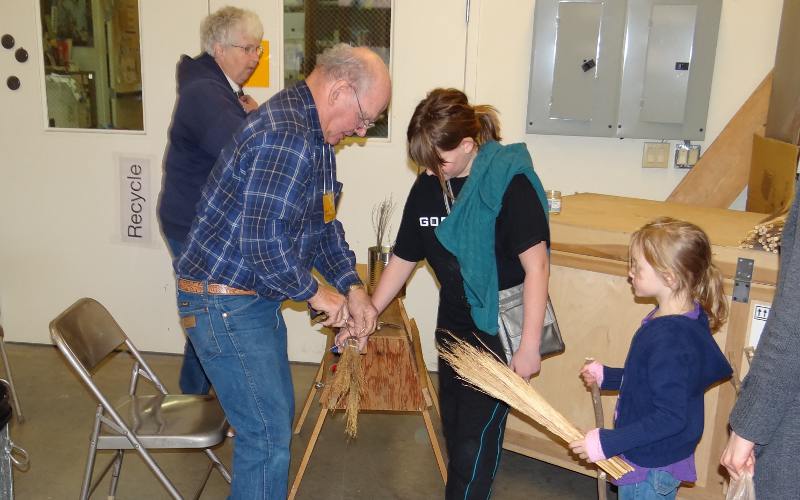 On the Saturday closest to Kansas Day, the Kauffman Museum has a special day of events for children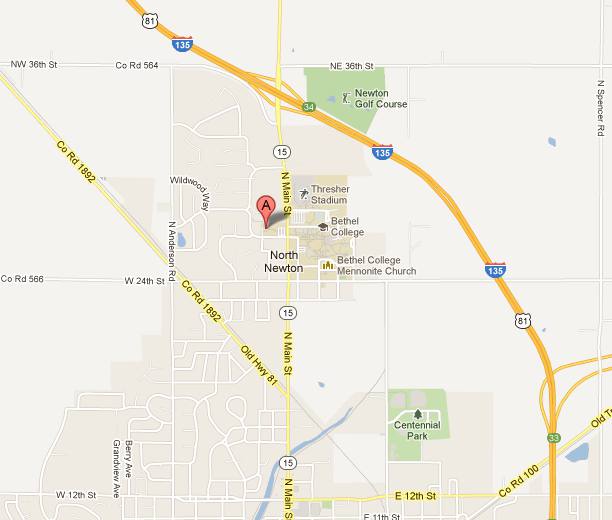 Kauffman Museum Map
Kauffman Museum website
Kansas Attractions Kansas Travel & Tourism Home
copyright 2007-2012 by Keith Stokes