Kaw Mission
State Historic Site
500 North Mission
Council Grove, Kansas 66846
(620) 767-5410

Closed during
"reinterpretation phase"


Reconstructed Kaw reservation house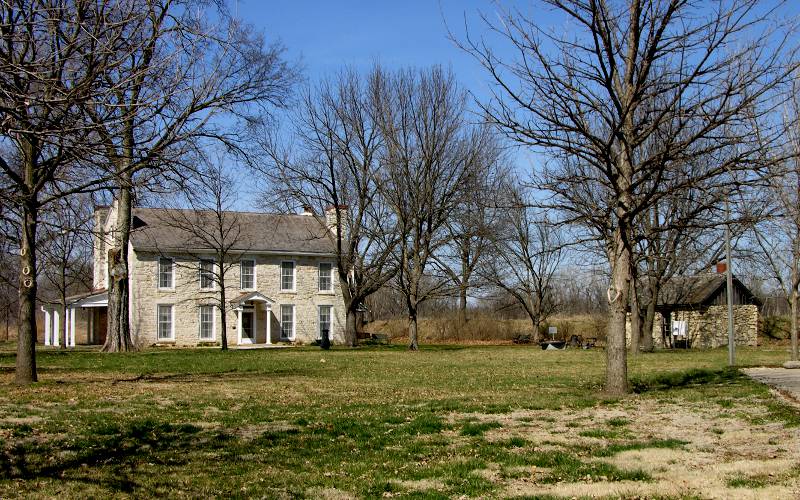 Kaw Mission - Council Grove, Kansas
In 1851 the Methodist Episcopal Church South built this mission to educate Indian children from the Kansa (Kaw) nation which had just been moved to a smaller local reservation. Council Grove was in the northeast corner of the reservation and three Native American communities were established a few mile to the south.
Indian boys lived and studied at the Kaw Mission in Council Grove, Kansas from 1851 - 1854, but the Kansa didn't trust the white men and sent only orphans to the mission, and no girls. The mission was expensive and not very successful. The cost worked out to $50 per Indian youth per year. The school was discontinued in 1854, and when the United States reduced the Kaw reservation even more in 1859, the mission was outside the reservation.
The building was sold to the Huffaker family 1865 and was held by that family until it was sold to the state of Kansas in 1951. Today the Kansas State Historical Society operates the Kaw Mission State Historic Site as a museum.
The museum does a fine job of depicting the way that the Kansa Nation was restricted to less and less land, and grew smaller until the last full blood Kansa, William A. Mehojah, died on April 23, 2000. Today the remnant of the Kaw Nation is head quartered in Kay County, Oklahoma where the US government moved the Kaw in 1872.
There is an eight minute video, The Original Kansans, which should not be missed. There are also Santa Fe Trail exhibits, a Kanza Indian photo gallery, early Council Grove artifacts, and a gift shop with Kansas history and travel books.
Most people will tour the Mission in 30 minutes or less. It is a good place to get details and start a tour of Council Grove.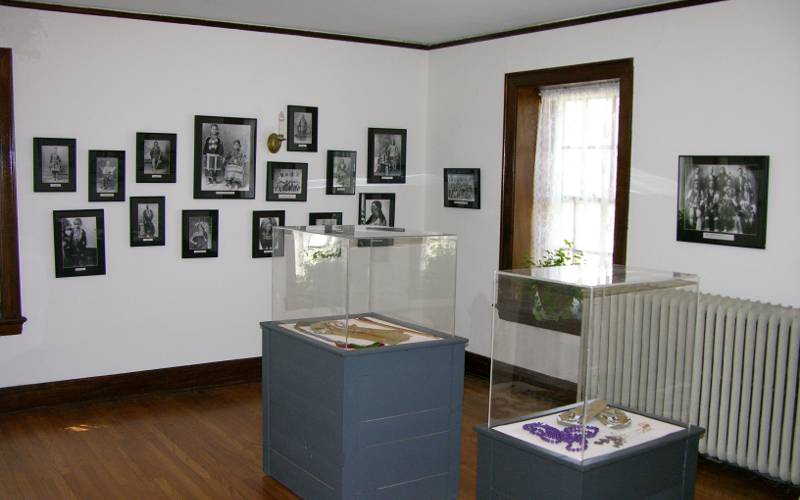 Kanza Indian photo gallery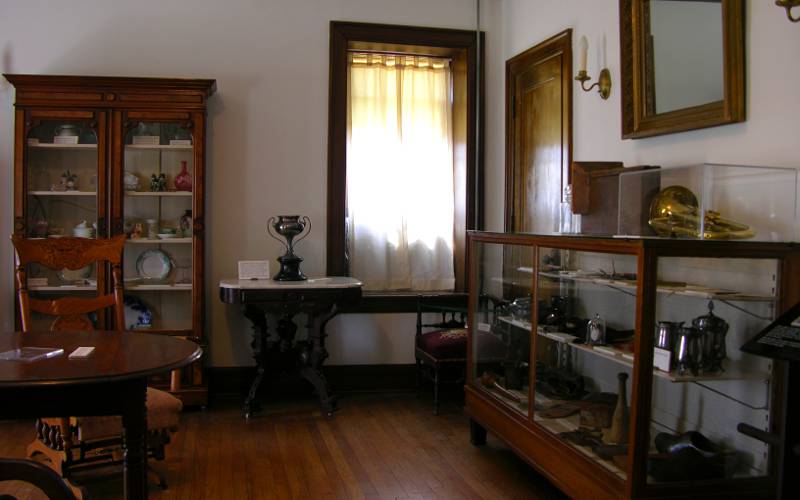 Early Council Grove artifacts.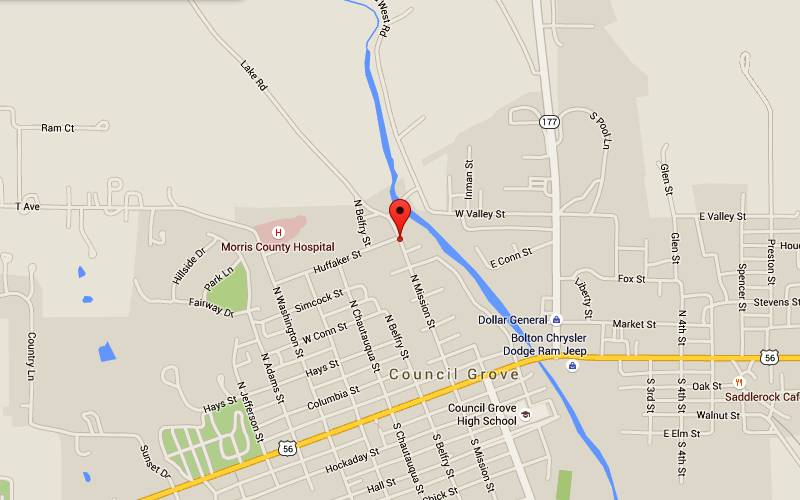 Kaw Mission Map
Allegawaho Heritage Memorial Park Kaw Mission State Historic Site web site
Kansas Attractions Kansas Travel & Tourism Home
copyright 2006-2021 by Keith Stokes