Keeper of the Plains

confluence of the Big and Little Arkansas Rivers
Wichita, Kansas

Open 5 AM - Midnight
ring of fire times
free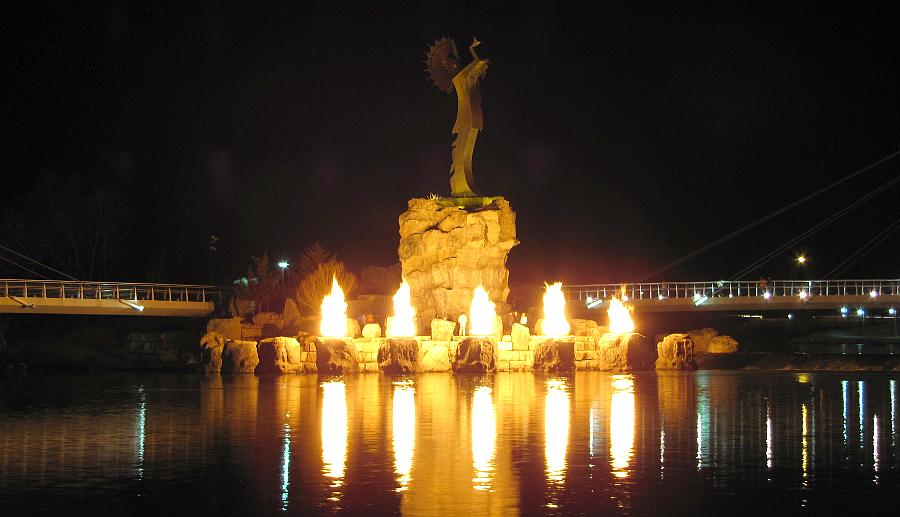 Keeper of the Plains and the "Ring of Fire."
The Keeper of the Plains in Wichita, Kansas was created in 1974 and placed at the confluence of the Arkansas and Little Arkansas Rivers. The 44', 5 ton stylized sculpture of an Indian Chief was designed by Native American artist Blackbear Bosin (1921-1980) and constructed by Tom Washburn of Architectural Metal Products.
In 2006, the statue was raised another 30' to the top of a man made rock promontory. It can be visited by crossing pedestrian suspension bridges from the far shore of either river. For brief periods in the evening, the Keeper is surrounded by a "ring of fire." Even though several of the flames were out when these photos were taken, it is still quite cool.
The curves of the Keeper of the Plains echo in the design of the pedestrian bridges, as well as other art and buildings along the Arkansas River corridor through Wichita.
During Daylight Savings Time, the Ring of Fire will burn:
Seven days a week for 15 minutes at 9 PM
The Keeper of the Plains Ring of Fire will burn the following schedule during the balance of the year:
Seven days a week for 15 minutes at 7 PM
All schedules are subject to the weather and river levels. The Ring of Fire will not be turned on in high winds, rain or other inclement weather. If the river is too high, or if a person is too close, they will not be turned on.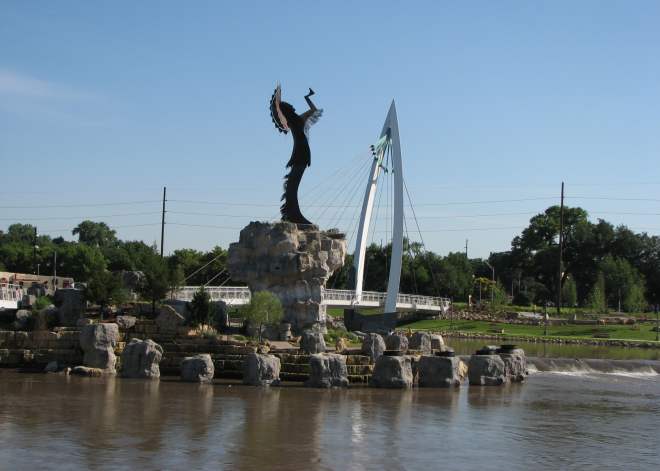 Keeper of the Plains - Wichita, Kansas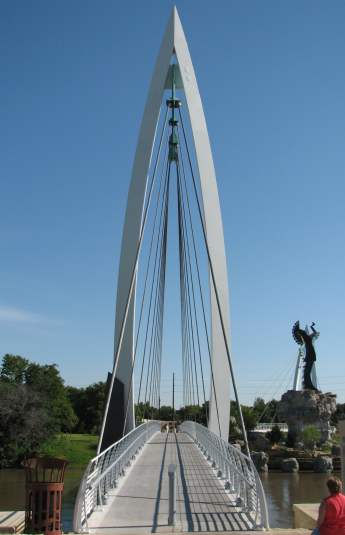 Pedestrian suspension bridge over the Big Arkansas River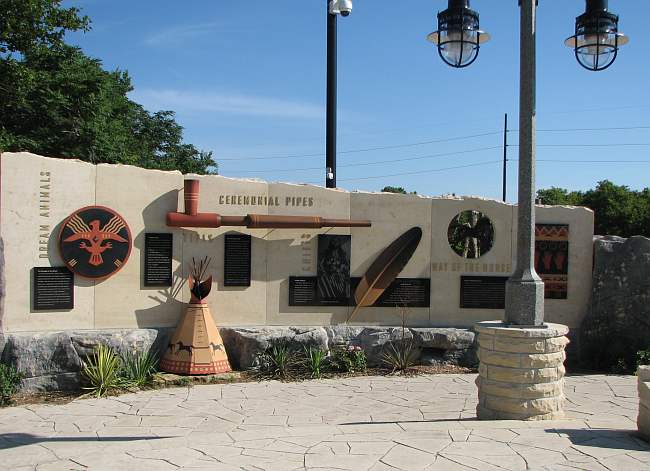 Circle of Life _ Water, Fire, Air, Earth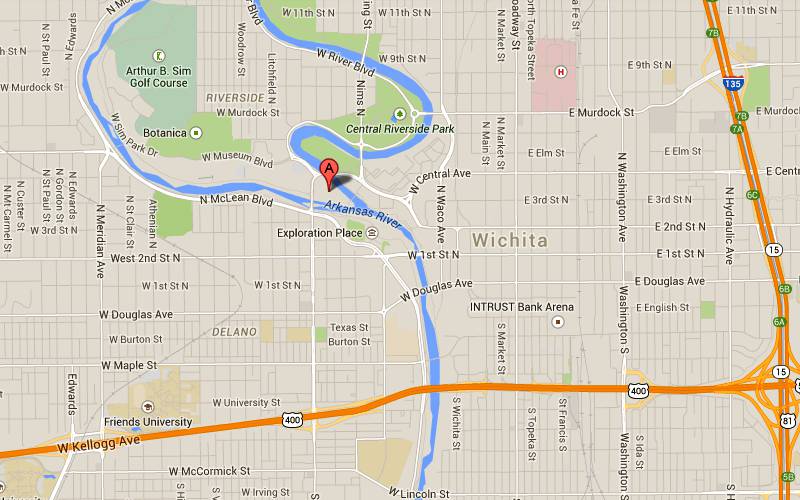 Keeper of the Plains Map
copyright 2007-2019 by Keith Stokes