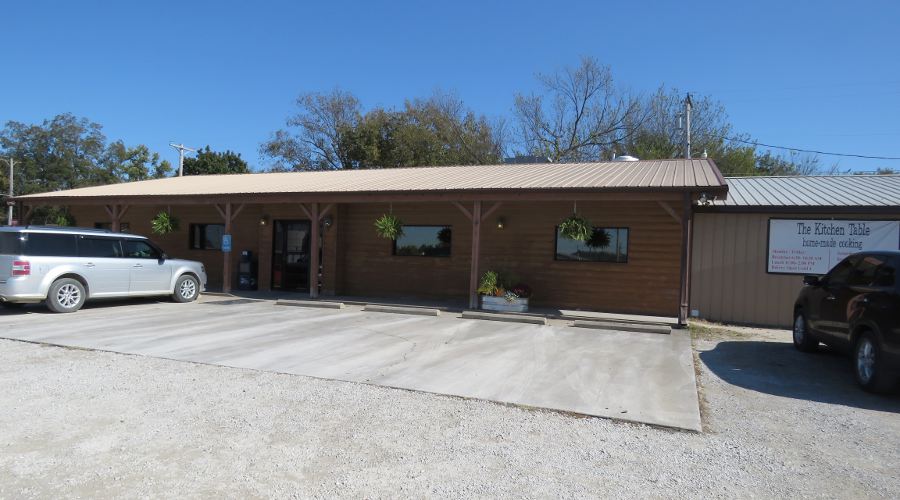 The Kitchen Table - Fredonia, Kansas
The Kitchen Table in Fredonia, Kansas is a nice Mennonite owned restaurant which moved into the old Western Diner location in early 2018. Place your order and pay at the counter and the food is brought to your table when ready. The desserts are already sliced and displayed next to the cashier.
With the exception of beverages (Pepsi products), cheese, and the condiments on the tables, it appears that everything in the restaurant is made from scratch. Even the sausage and the excellent buns that sandwiches are served on.
Everything we sampled was good, with no dishes truly standing out. For me, the biggest treats were the sliced cucumber & onion "relish" and the rich banana nut cake. The cake serving was so large that we joked that it was family sized.
I have grown used to many Kansas restaurants only serving chili "in season," but this is the first place which only serves soup in season. October - March.
The Kitchen Table also has a large display of frozen prepared food to take away, including soups, chili, pies, microwave able single meals, bierocks and take & bake casseroles.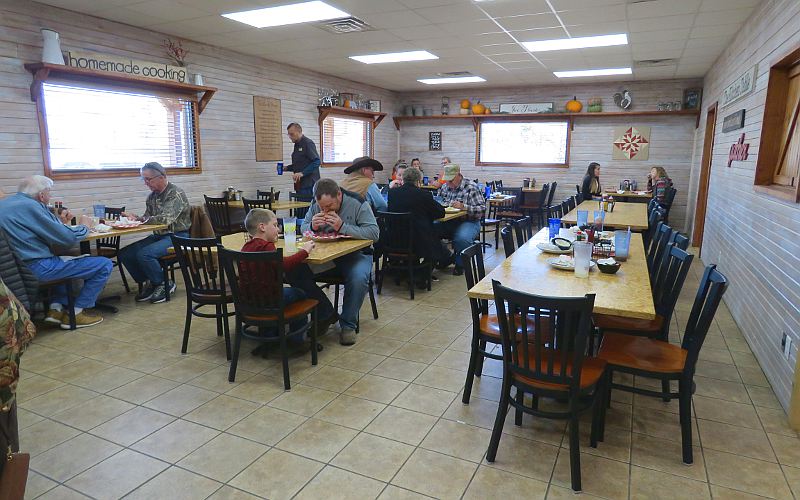 Main dinning room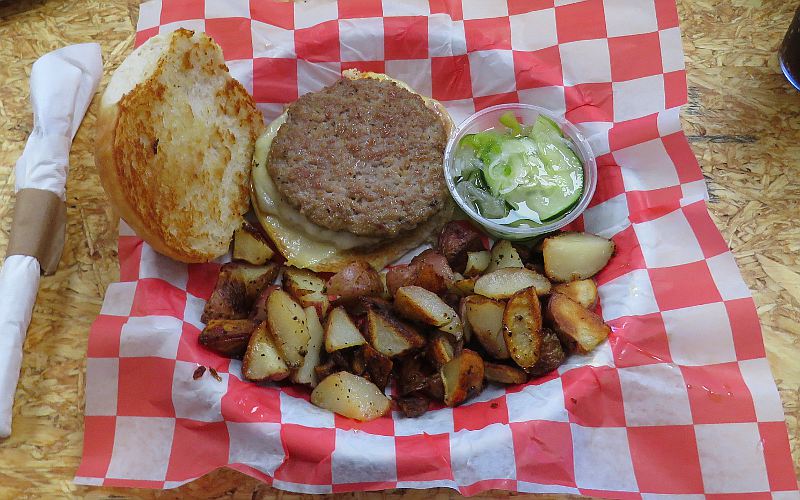 Sausage Burger ($7.95)
2 patties of homemade sausage with muenster cheese, fried potatoes, sliced cucumber & onion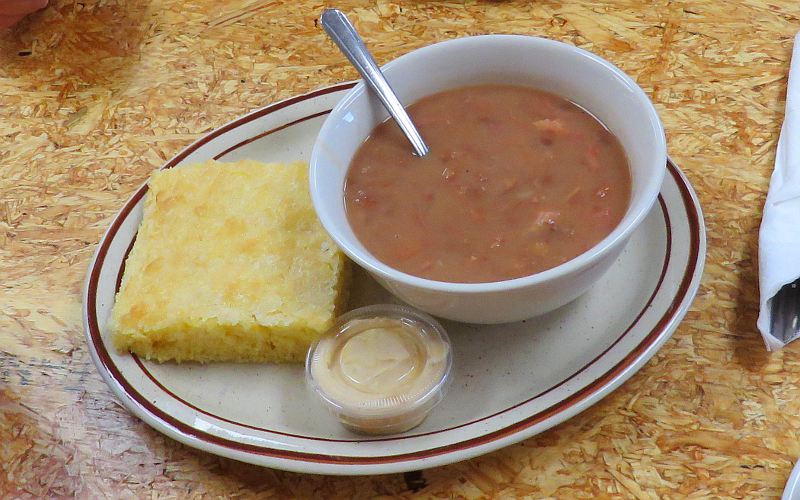 Ham & bean soup with cornbread and honey butter ($7.50)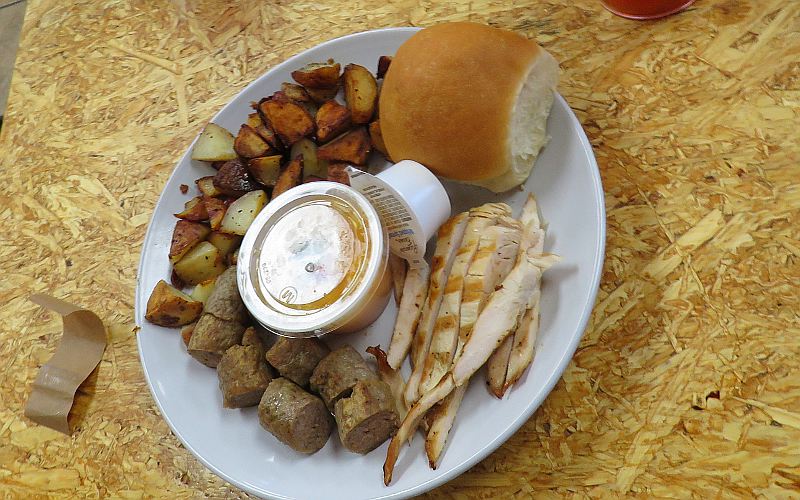 Two meat plate with two sides and home baked roll ($10.50)
Sausage grilled chicken, fried potatoes and fruit cup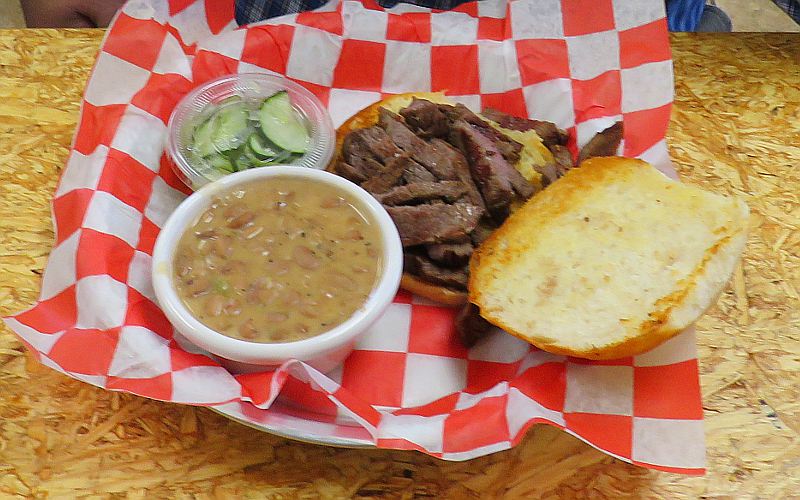 Tri Tip Sandwich ($8.50)
Roast beef, Southwest baked beans, sliced cucumber & onion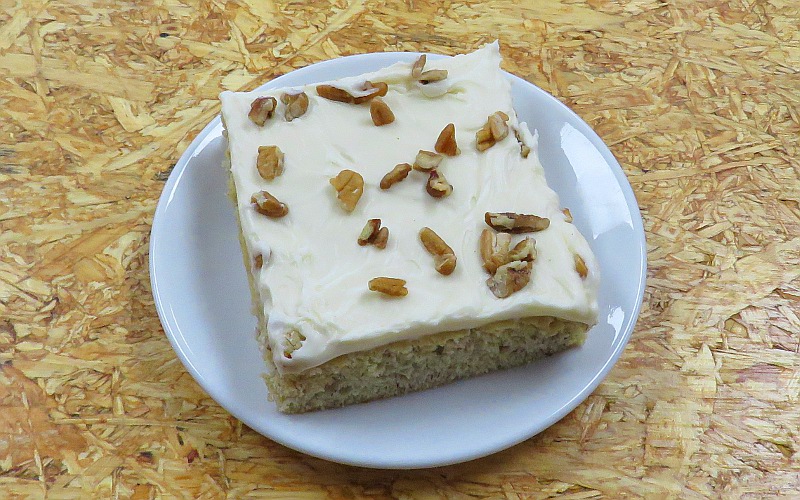 Banana cake ($2.85)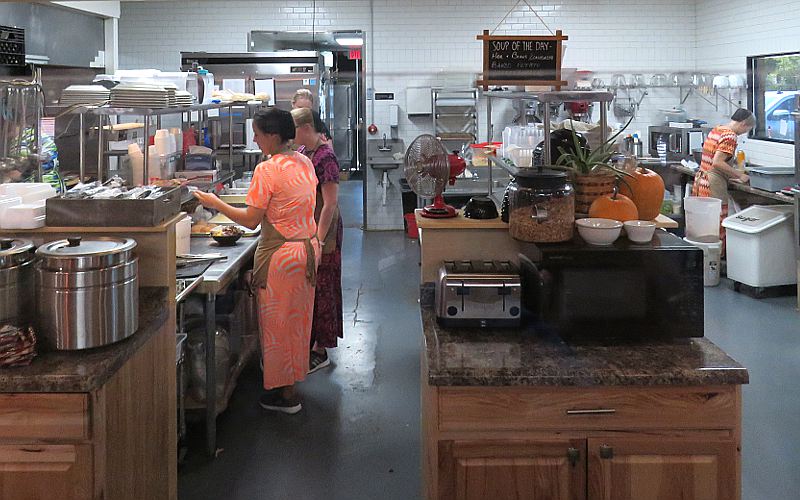 Kitchen


The Kitchen Table Menu from October 2019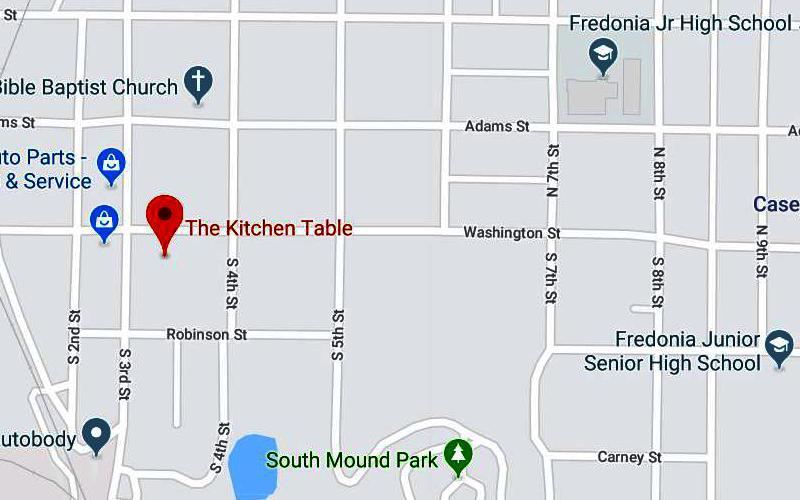 The Kitchen Table Map

copyright 2019 by Keith Stokes