LaCrosse Museums
Rush County Historical Museum
& Nekoma Bank Museum
202 West First
Lacrosse, Kansas 67548
(785) 222-2719

(May 1 through Labor Day)
Open 7 days a week Noon - 4:30 PM
No admission fees - donations requested

Post Rock Museum Kansas Barbed Wire Museum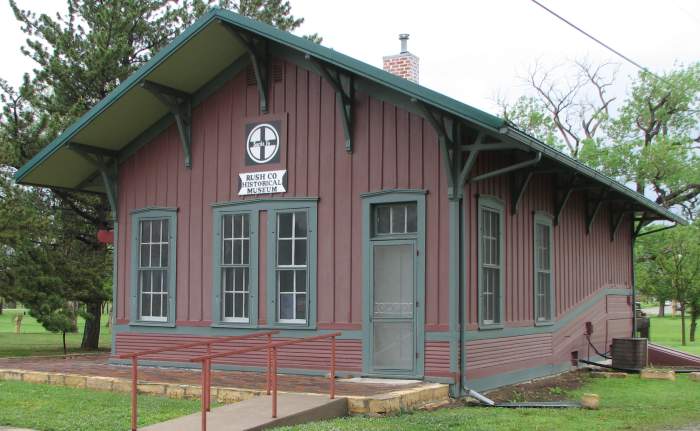 Rush County Historical Museum - 1887 Santa Fe Depot.
The Rush County Historical Museums in LaCrosse, Kansas tell the story of the people who settled Rush County. Its primary attraction is to the people living in Rush County. The museum is housed in the former Timken, Kansas Santa Fe Depot, moved to Lacrosse from southeast Rush County.
In addition to tools, clothes and furniture, the Rush County Historical Museum houses a large collection of photographs, albums, and scrapbooks that preserve details of the history of the county.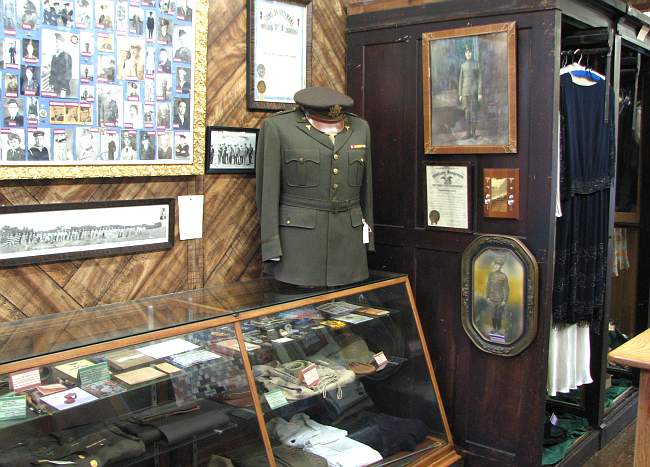 Memorabilia is preserved from organizations such as the Grand Army of the Republic, early Rush
County churches, and local theatrical events.
Chartered on June 21, 1916, the Nekoma State Bank operated in the tiny community of Nekoma, Kansas until 1986 when its operations moved to LaCrosse. In May 2003, the building was moved to its new location. The Nekoma Bank Museum opened to the public on May 4, 2007.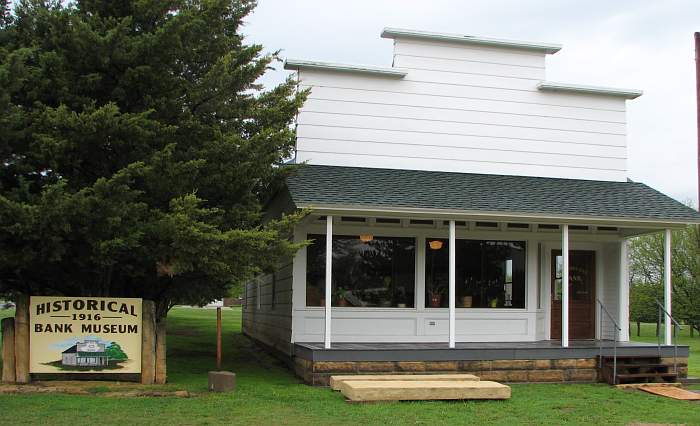 Nekoma Bank Museum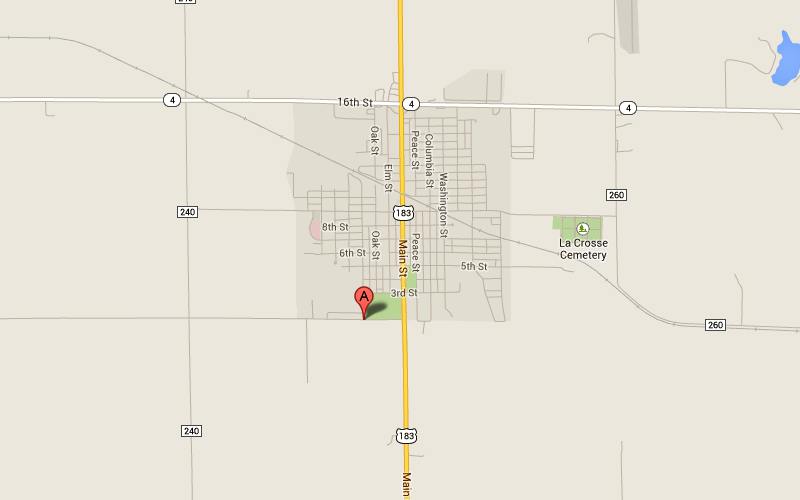 Lacrosse Museums Map
Kansas Barbed Wire Museum Post Rock Museum
Lacrosse Museums web site
Kansas AttractionsKansas Travel & Tourism Home
copyright 2007-2021 by Keith Stokes