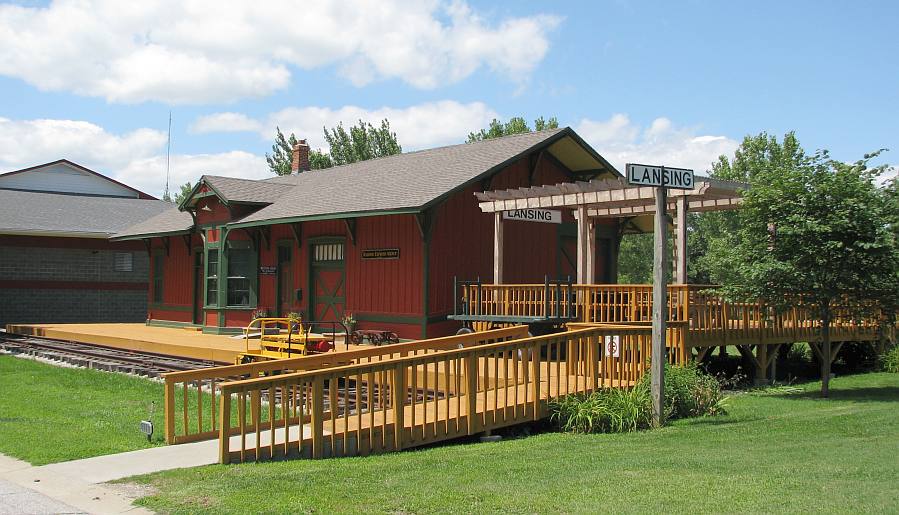 Lansing Historical Museum in 1887 AT&SF depot
The Lansing Historical Museum is located in a smallish 1887 Atchison, Topeka and Santa Fe Train depot which was moved onto the grounds of the Lansing Correction Facility in 1992. The museum is free and takes only a few minutes to visit.
The entrance to the Lansing Historical Museum has some railroad artifacts, and there are two small galleries. The west gallery is used for changing exhibits and was filled with quilts the first time I visited. The east gallery has some very interesting material about the prison and a couple of items from a mine was located in Lansing, Kansas. The balance is filled with material from local schools and businesses.
Although the Lansing Historical Museum has reduced the amount of prison memorabilia that is on exhibit, more information is available if you ask the helpful staff. A separate group hopes to someday build a Kansas Regional Prisons Museum on the same grounds.
When visiting the Lansing Historical Museum, be sure to go up the street a block to view the penitentiary where criminals such as Emmet Dalton, Rev. Tom Bird and the murderers of "In Cold Blood" were incarcerated. Also visit the nearby Mount Muncie Cemetery where some of those convicts were buried after being executed.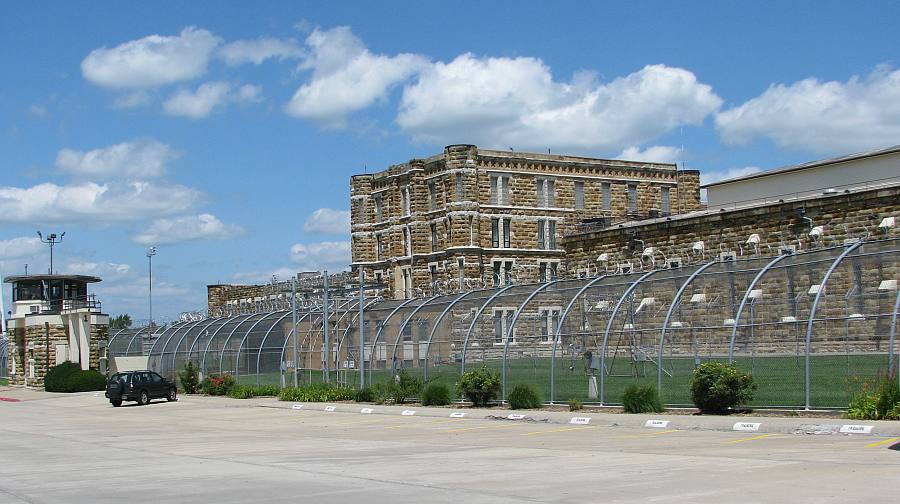 The Lansing Correctional Facility started as the Kansas State Penitentiary in 1866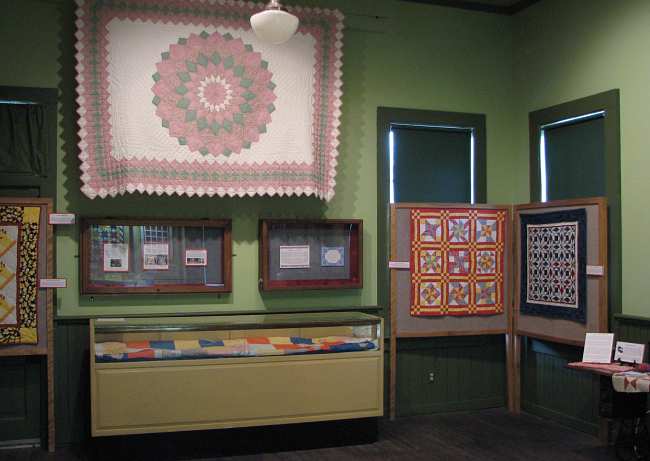 Temporary quilt exhibit in the West gallery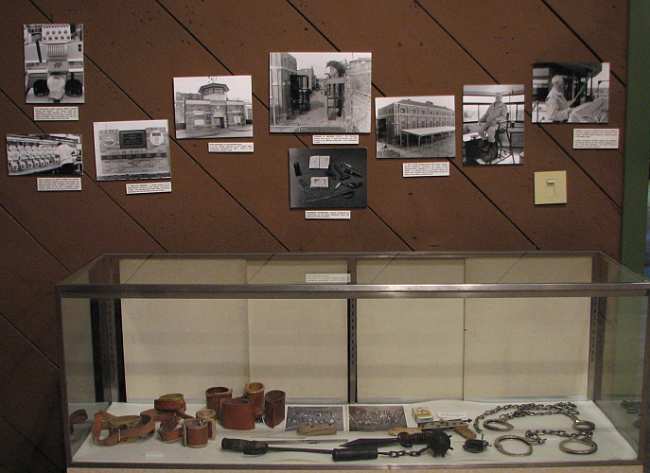 Lansing Correction Facility photos and memorabilia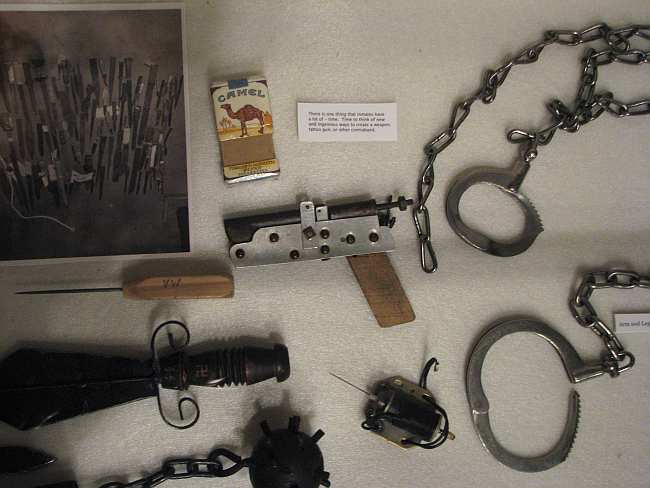 Contraband and inmate made weapons and tattoo gun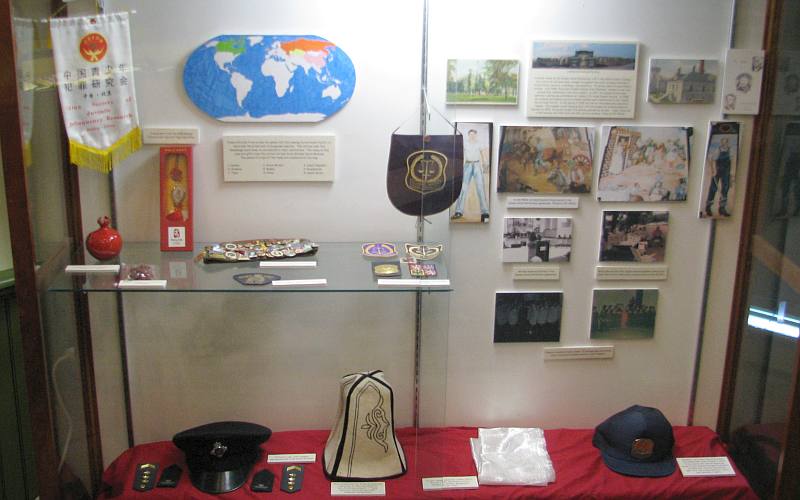 2009 temporary exhibit of gifts from prison officials from around the world who have visited the Lansing Correctional
Facility. On loan from Warden David McKune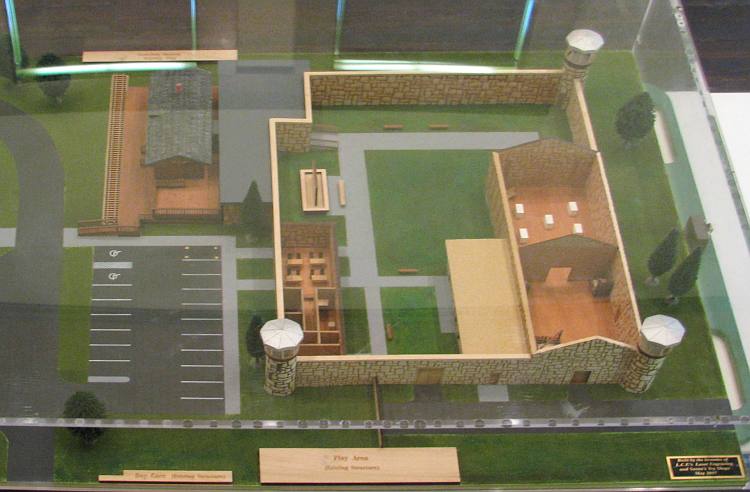 Model of the proposed Kansas Regional Prisons Museum to be located in Lansing on the grounds of the State's
oldest penitentiary - to include historical prison artifacts from regional institutions.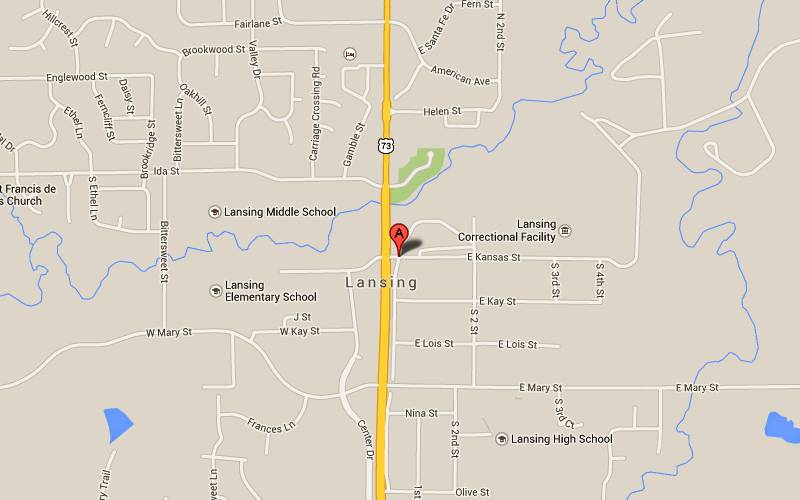 Lansing Historical Museum Map
copyright 2007-2015 by Keith Stokes