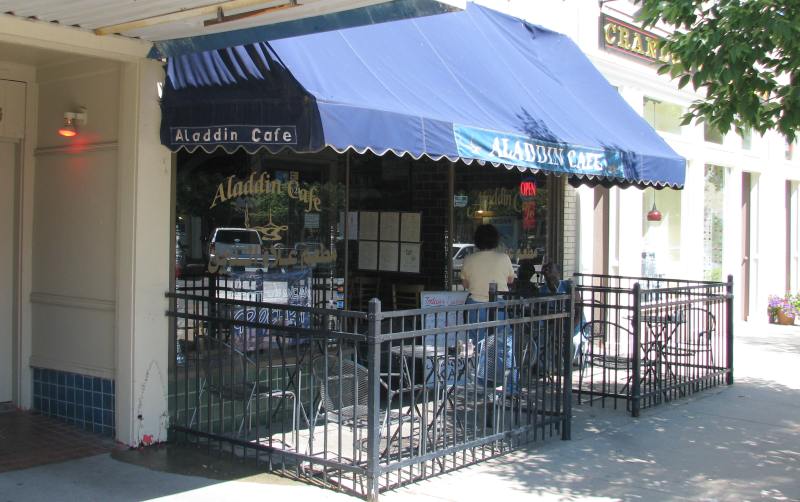 Aladdin Cafe - Lawrence, Kansas
Aladdin Cafe (formerly the Jerusalem Cafe) in Lawrence, Kansas serves good, reasonably priced Mediterranean and Middle Eastern Food. I'm not an expert on food from that region of the world, but I like the moussaka (beef, herbs and eggplant in tomato sauce) and love the meat loaf like Sultan's Kifta Platter (lean ground beef mixed with cilantro, onion and potatoes in tahini sauce) and Shawarmah Taouk (grilled chicken mixed with curry and herbs, topped with a potato-garlic sauce). I would gladly order any of these again.
The pita bread at Aladdin Cafe has good flavor, much better than I am used to, and Aladdin serves the best lentil soup that I have ever had. But I don't care much for the baklava, which has less flavor and few layers of ingredients than I like. Aladdin Cafe does not have a liquor license, but you may bring your own wine or beer.
On Sunday's from 11-3 Aladdin offers a 10 or 12 item buffet for $10.99 where I always find at least a couple of dishes which I really enjoy.
Aladdin Cafe also has a Hookah Lounge, next door, and a small Mediterranean Grocery at the back of the dinning room. Aladdin Cafe has a second location in Kansas City, Missouri, just east of the state line near the University of Kansas Medical Center.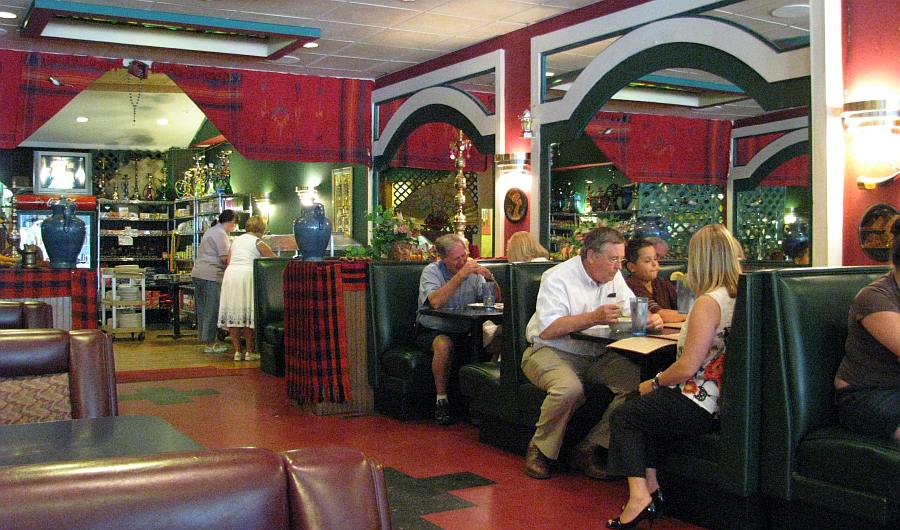 The mirrors on both sides of the dining room make Aladdin's Cafe look much larger.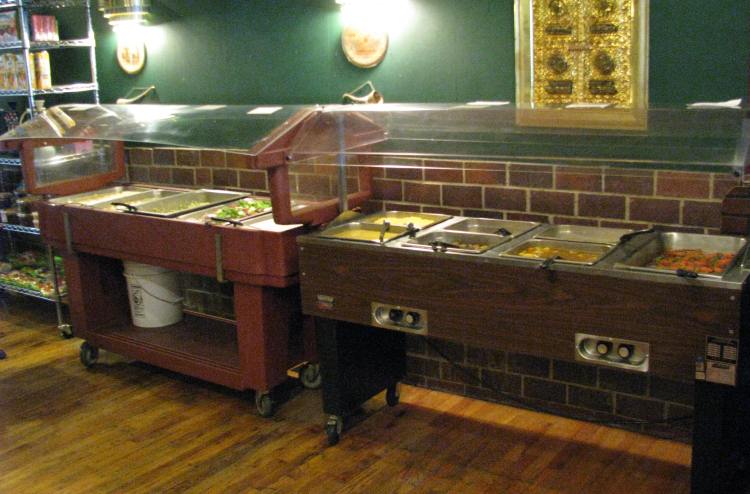 Sunday lunch buffet 11AM - 3PM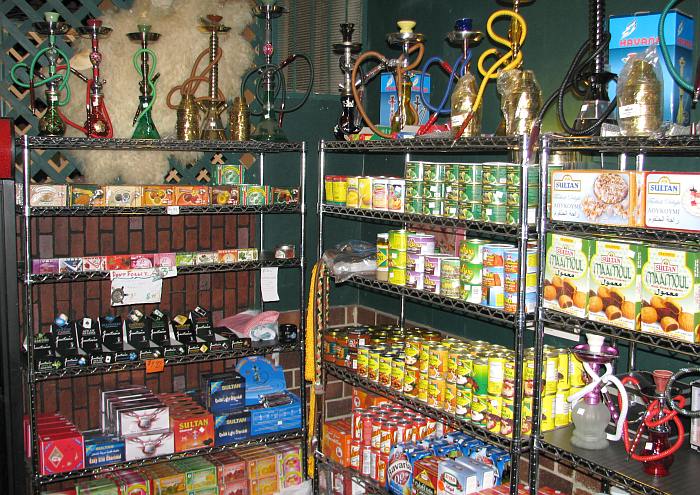 Mediterranean Grocery at the back of the Aladdin Cafe dinning room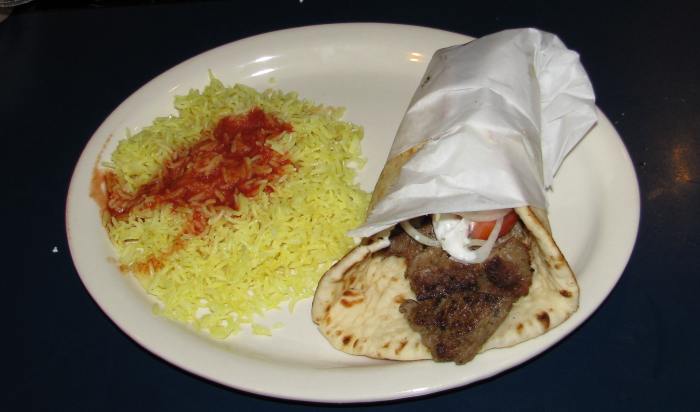 Aladdin's Gyro (grilled lamb & beef topped with cucumber yogurt). $6.99 with choice of Greek salad or lentil soup.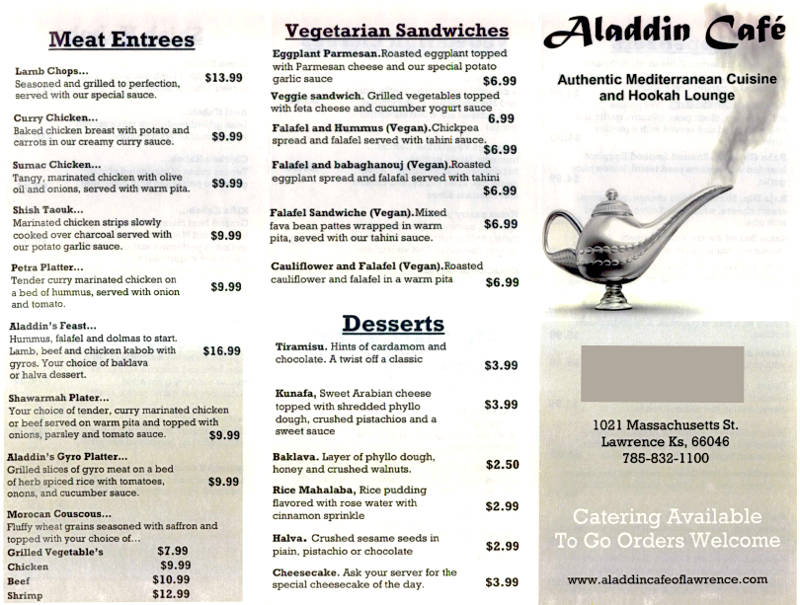 Click on Aladdin's Cafe menu from 2010 for a larger image.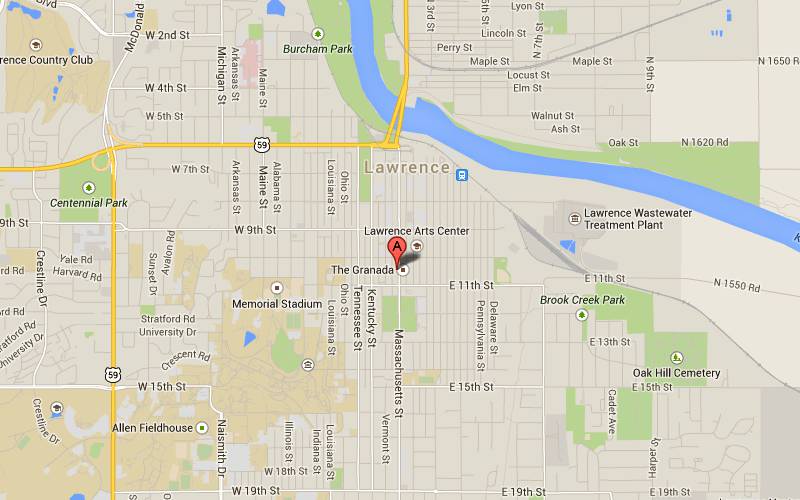 Aladdin Cafe Menu
L= 11/09 copyright 2009-2015 by Keith Stokes