Art Tougeau
Wheeled Art Parade


Lawrence, Kansas


Noon - May 28, 2022


Art Tougeau Trophies made by Lawrence students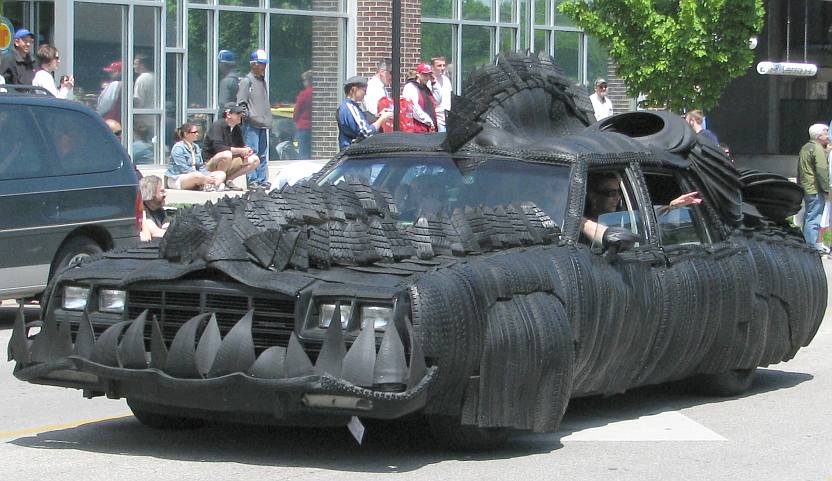 Tirezilla was made by an art class at the University of Kansas.
Tirezilla was the Peoples Choice winner at the Omaha, Nebraska Art Car Show in 2008.
Art Tougeau was founded in 1997 by Charles & Carol Jones, and more activities are added to the annual event each year. One of those events is a Art Car Cruise, where the national and locally recognized art car artists travel to schools in Lawrence on Friday showing off their creations.
Set up for the parade begins at 10:30AM Saturday on the street in front of the Lawrence Arts Center at 940 New Hampshire Street. The parade begins shortly after noon, starting south on New Hampshire to 11th Street where it turns right. Going just one block on 11th, the route turns north on Massachusetts Street for 4 blocks, right on 7th Street for 1 block and back up New Hampshire, ending at the 100 Block of East 10th Street. Trophies are presented about 1:30PM and many of the art cars are displayed for the afternoon while the Post Parade Block Party runs until 5PM.
Want to enter Art Tougeau in 2021? A $15 entry donation is requested from individuals and $50 from businesses, but children and people traveling more than 300 miles to reach the parade can enter free. Register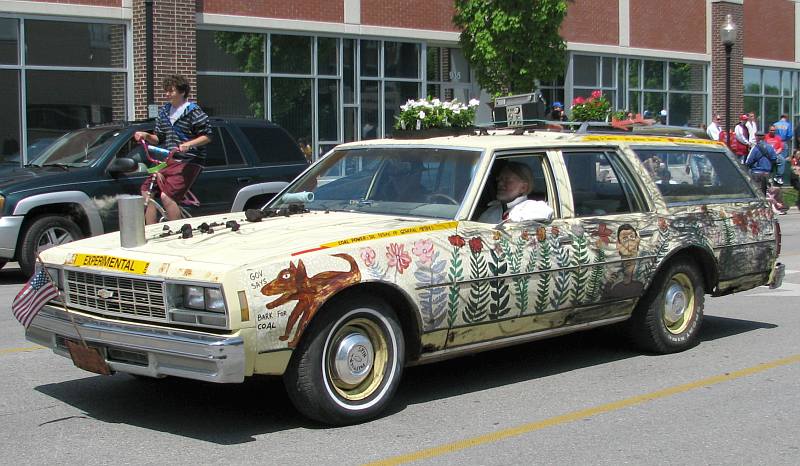 John Bowden's coal fired car is his prediction for the future of GM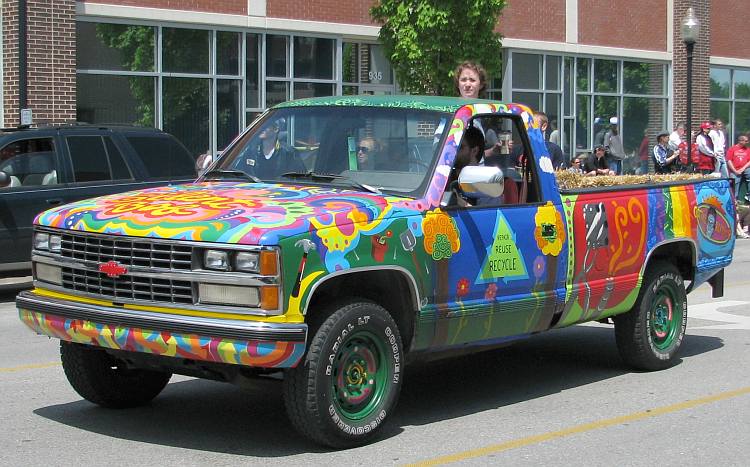 This 60's decorated Chevy pickup urges you to reuse and recycle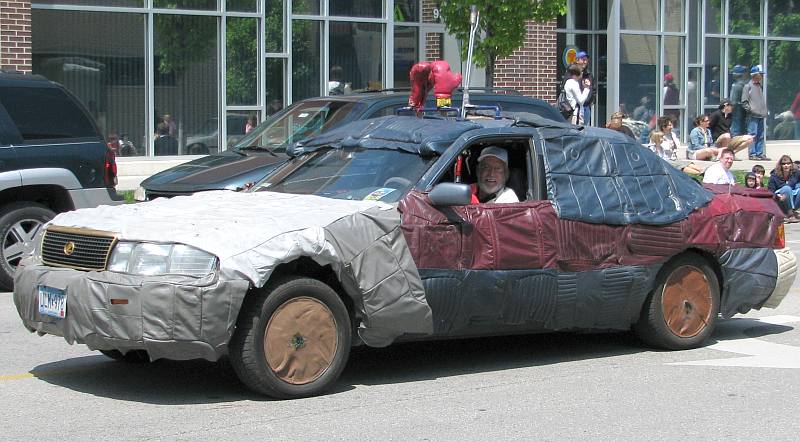 Boxing theme art car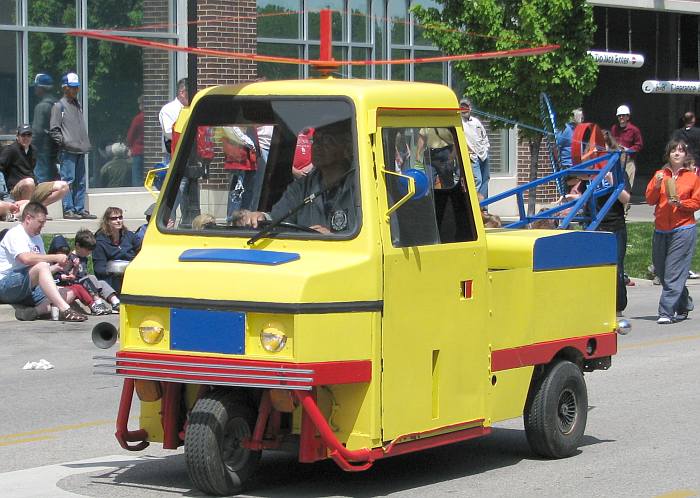 "Yellowcopter" driven by John Garcia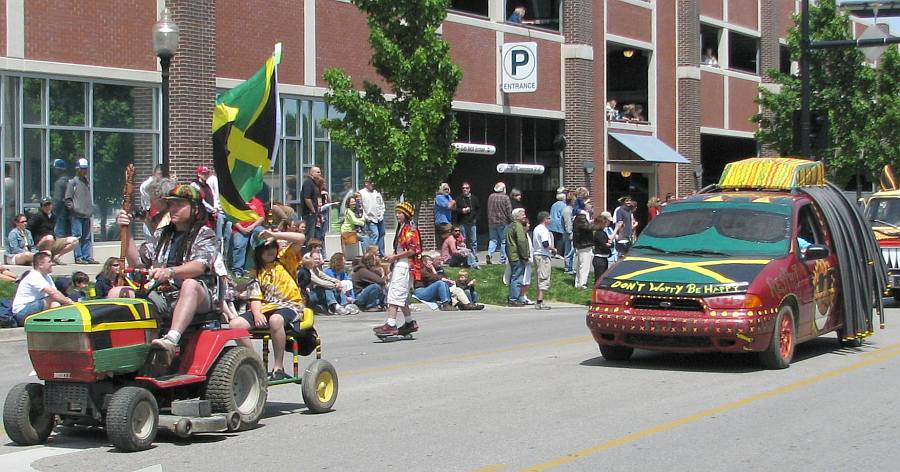 The McGraw family (Charley, Rob, Max & Annette) is in Art Tougeau for their first year.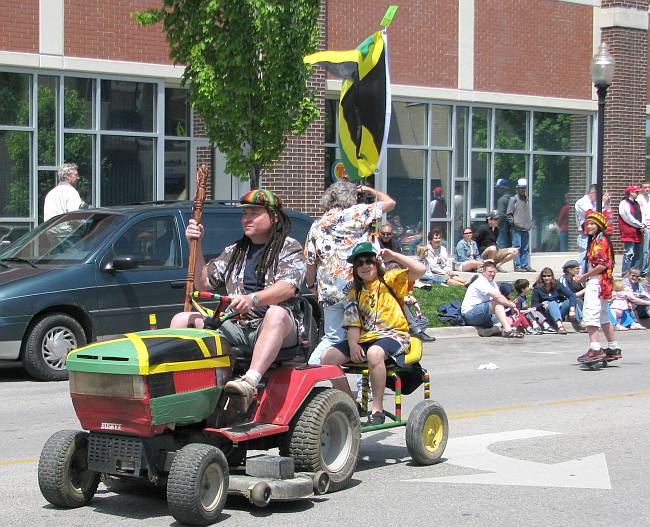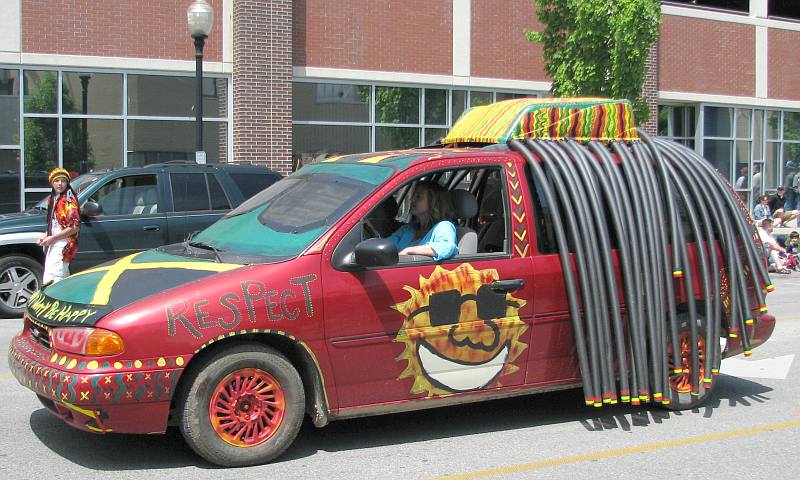 Don't Worry - Be Happy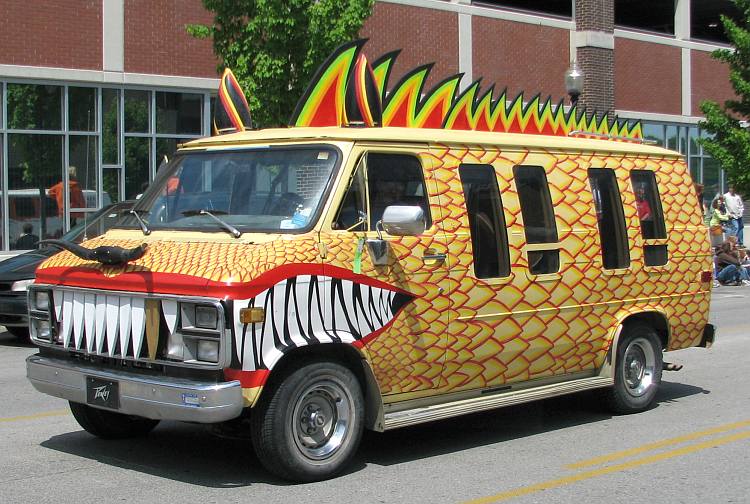 "Dragon Wagon" created by Martin Nelick as part of his Senior Project this year at Baldwin High School

Page 1 Page 2 Page 3
Kansas Attractions Kansas Grassroots Art & Artists
copyright 2009-2022 by Keith Stokes