East Lawrence Waltz


702 East 11th Street
Lawrence, Kansas 66044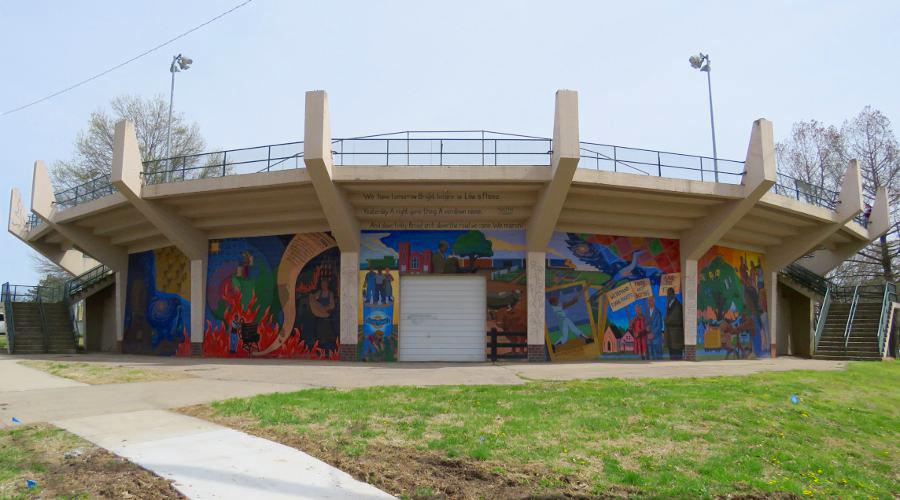 East Lawrence Waltz - Lawrence, Kansas
Lawrence, Kansas has a lot of public art for a community its size and one of the most impressive works is the mural, "East Lawrence Waltz" on Municipal Stadium, a softball field on the east side of Lawrence in Hobbs Park. The mural was completed in 2006.
The mural is dedicated to the history and continued spirit of the East Lawrence Neighborhood and its people. The lead artist was Dave Loewenstein, whose home and studio are just a few blocks away. He was assisted by Karl Janssen and John Rasmussen, with additional help from many others. Loewenstein considers creating a mural to be a collaborative community project and compares it with working in community theater.
The poem, "Youth" by Langston Hughes is a focal point of the mural. Hughes was one of the leading poets of the Harlem Renaissance movement. He was born in Missouri in 1902 and lived in the Old West neighborhood of Lawrence with his grandmother from a baby until he was thirteen.
We have tomorrow
Bright before us
Like a flame.
Yesterday
A night-gone thing
A sun-down name
And dawn — today
Broad arch above
The road we came
We march
Americans together!
We march!

Sauk and Fox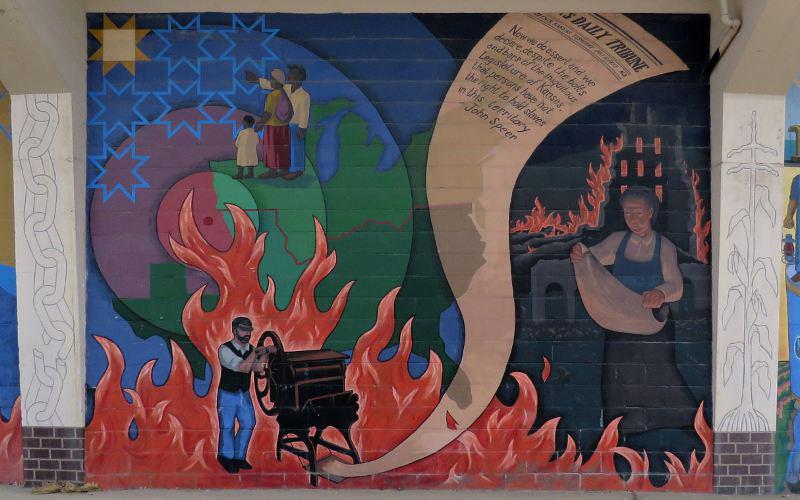 John Speer and his brothers printed the "Kansas Pioneer," an anti-slavery newspaper, which said Lawrence, Kansas in its
masthead, but was printed in Medina, Ohio. He moved to Lawrence and changed the name to the "Kansas Tribune."
Two of his sons died and the paper burned in Quantrill Massacre in Lawrence on August 21, 1863.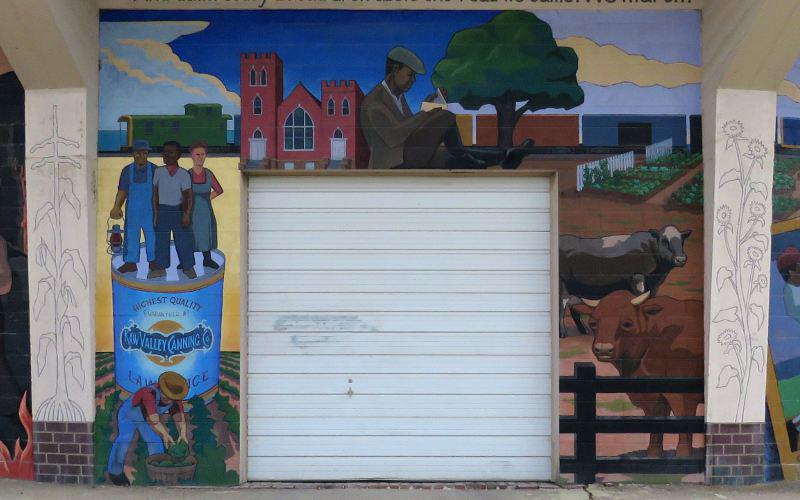 Saint Luke African Methodist Episcopal Church and Langston Hughes at the top of this mural panel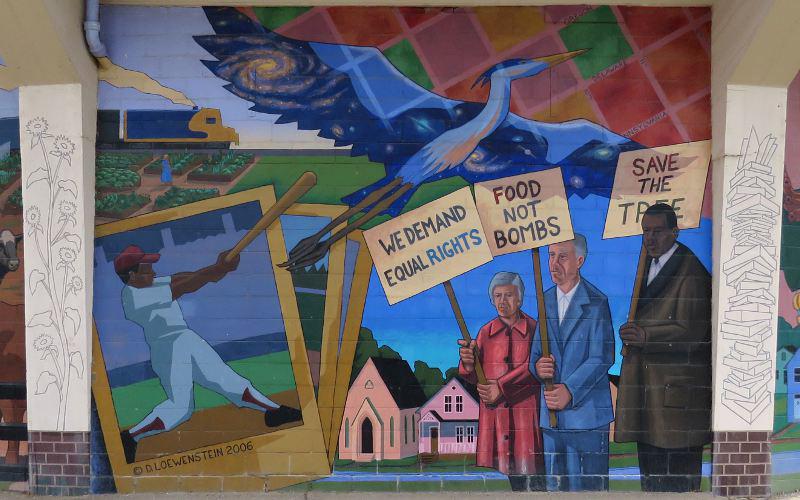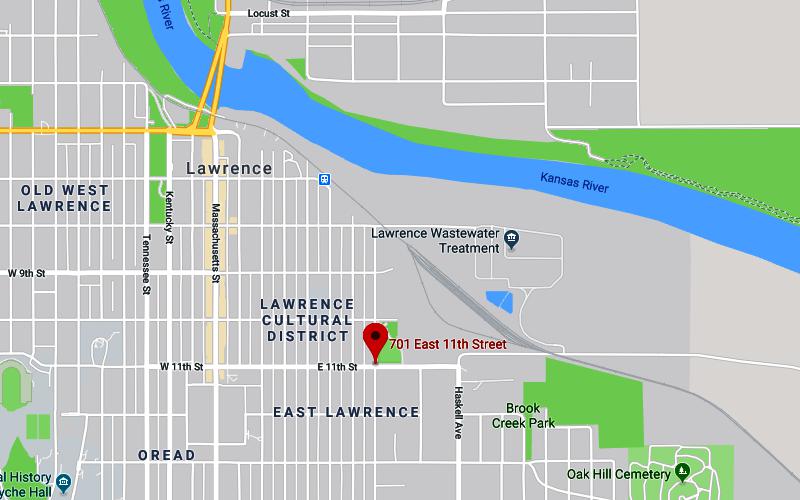 East Lawrence Waltz Map
copyright 2019 by Keith Stokes