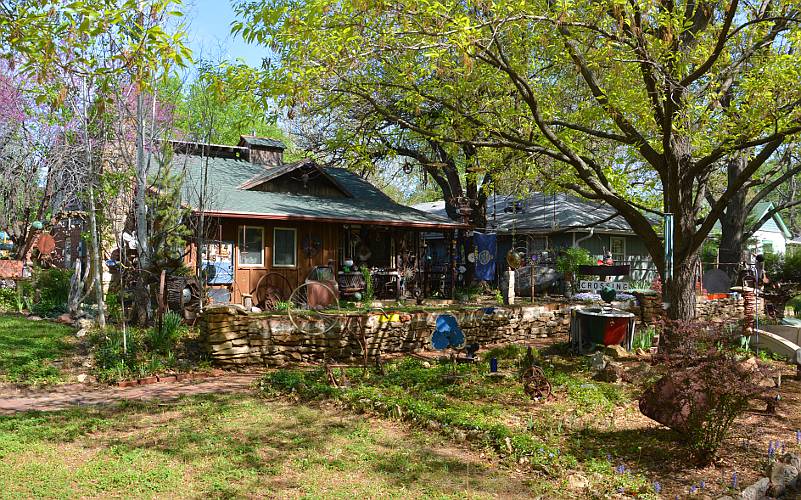 Nick Schmiedeler lawn art
We first encountered Nick Schmiedeler's folk art at Art Tougeau - Lawrence, Kansas' annual wheeled-art parade and wheel-apalooza. While researching the vehicles entered in Art Tougeau, I learned that Nick has created many other unique art features.
The Lawrence home of Cindy and Nick Schmiedeler has been turned into a grassroots environment. The various interesting mobiles, statues and unusual fence shown here can all be seen from the street and sidewalk, without entering the Schmiedeler's yard.
Nick has no formal art education, but writes that he has been tinkering with found, salvaged and natural objects for decades. He is a member of the Lawrence Art Guild in 2008 and produces art for show and sale. He also does commissions.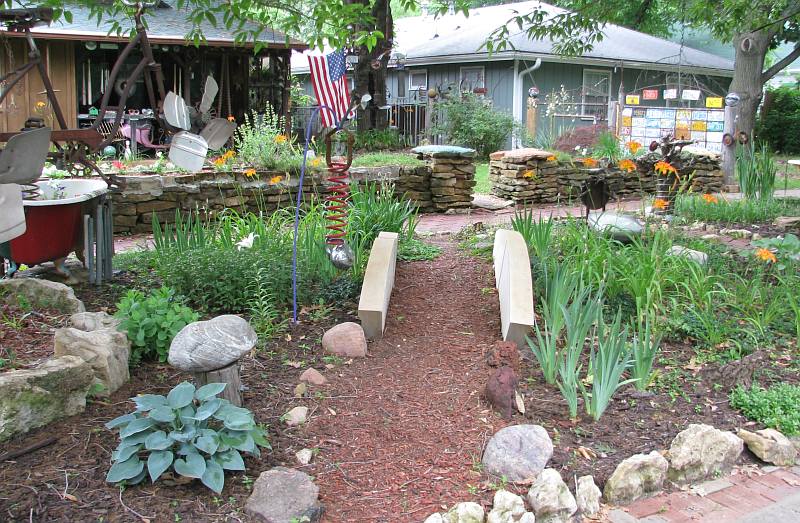 Pathway from the street in 2009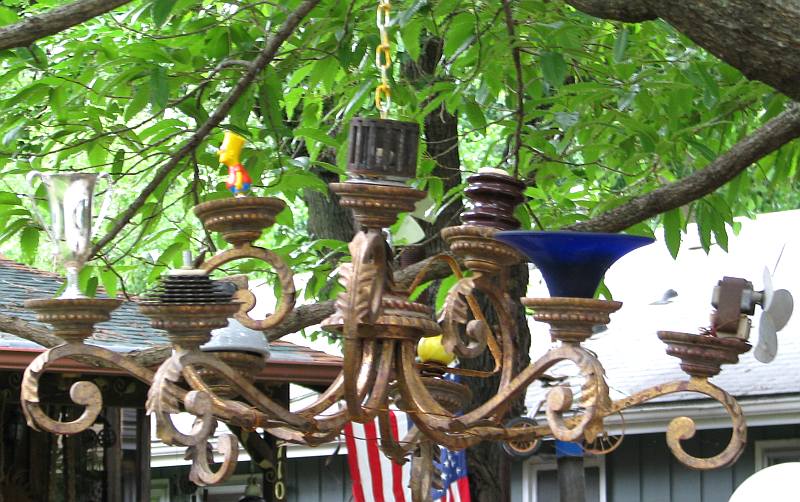 Crapalabra - grassroots' chandelier decorated with scrap metal, trophy, dome light, rubber ball, Bart Simpson and more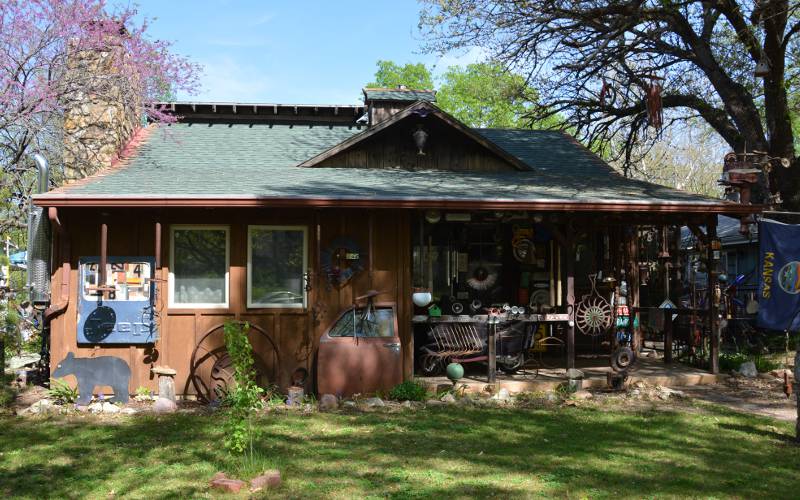 Schmiedeler front yard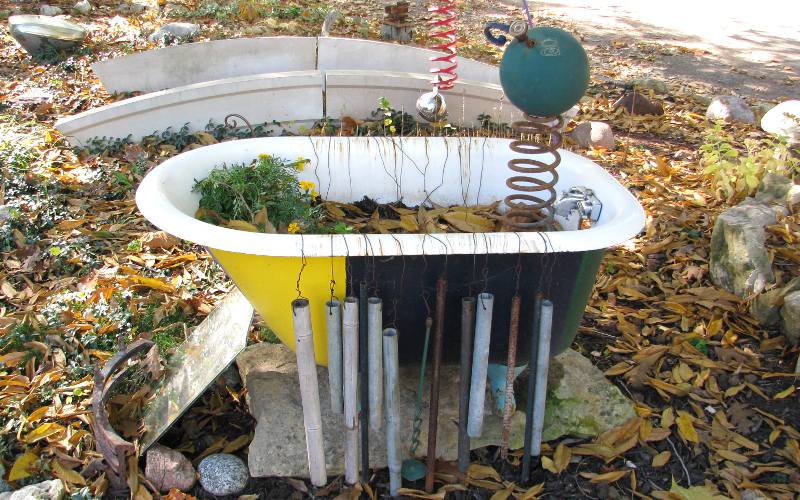 Violet's Tub - bathtub, scrap springs, bowling ball, native rock, wind chimes and mirror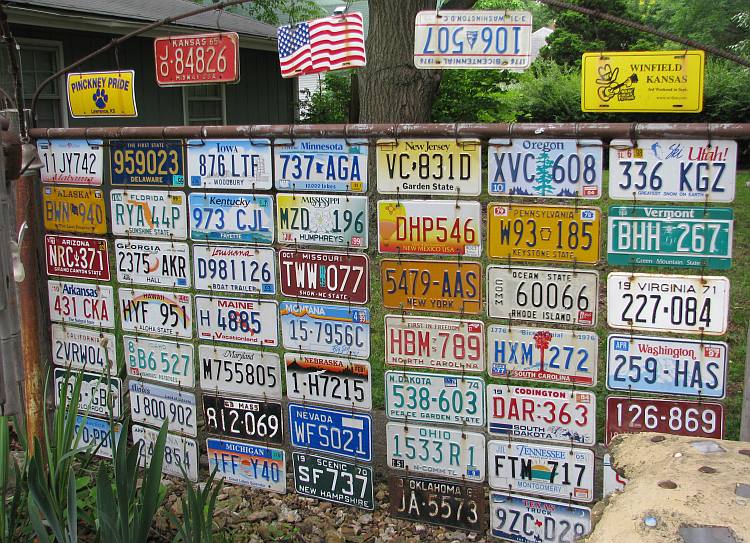 License plates from all 50 states and Washington D.C.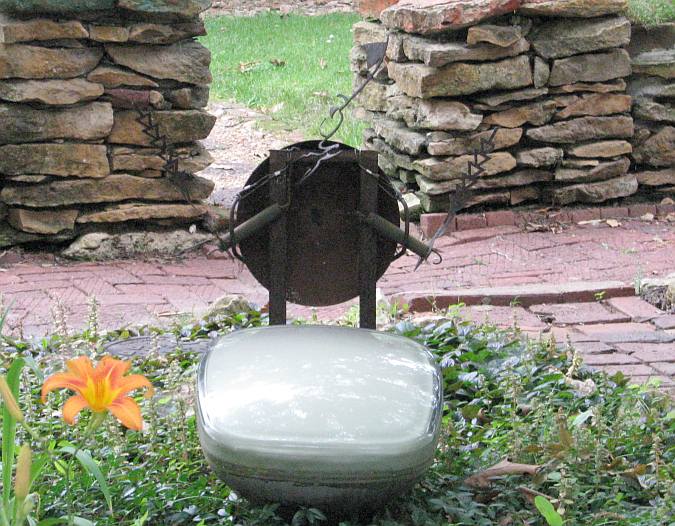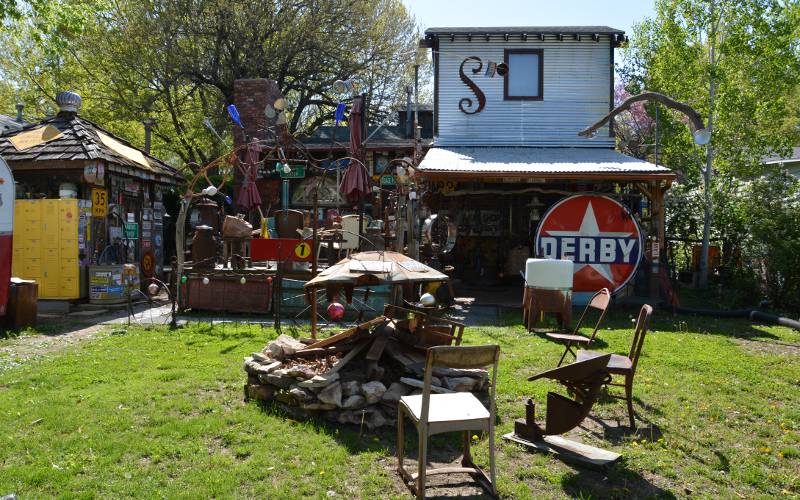 Walk around and follow the alley to the back of the Schmiedeler house to see for folk art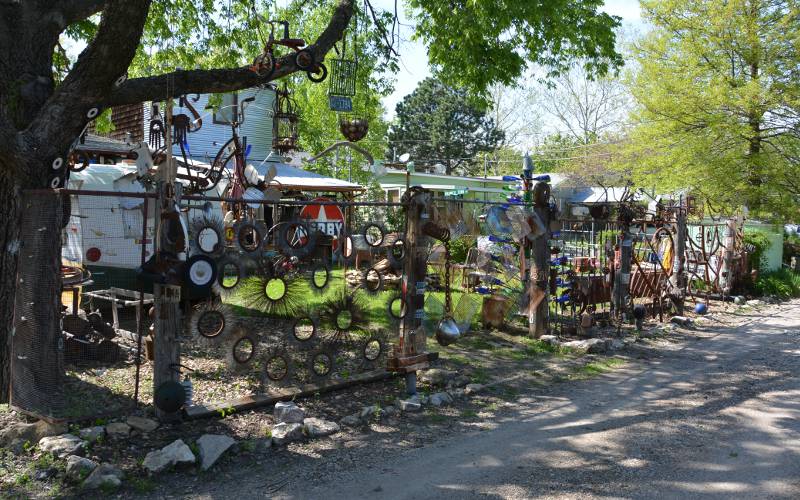 Alley behind the Schmiedeler home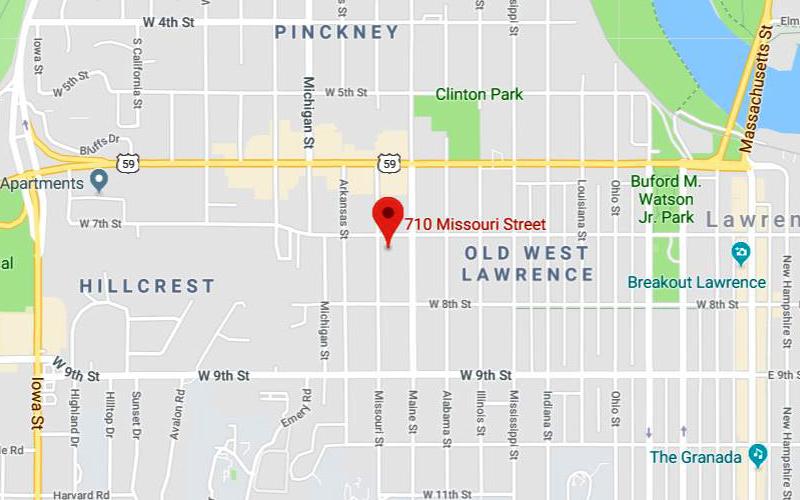 Schmiedeler Art Environment Map
Lawrence's Art Tougeau Voll Skulptur - the art of Nick Schmiedeler
Kansas Attractions Kansas Grassroots Art & Artists
copyright 2009-2018 by Keith Stokes