The Wilcox Classical Museum

University of Kansas
Lippincott Hall 103
1410 Jayhawk Boulevard
Lawrence, Kansas 66045
(785) 864 3153

Free Admission
Monday - Thursday: 10 AM - 4 PM
Friday: 10 AM - 2 PM
Closed during KU breaks, summer and holidays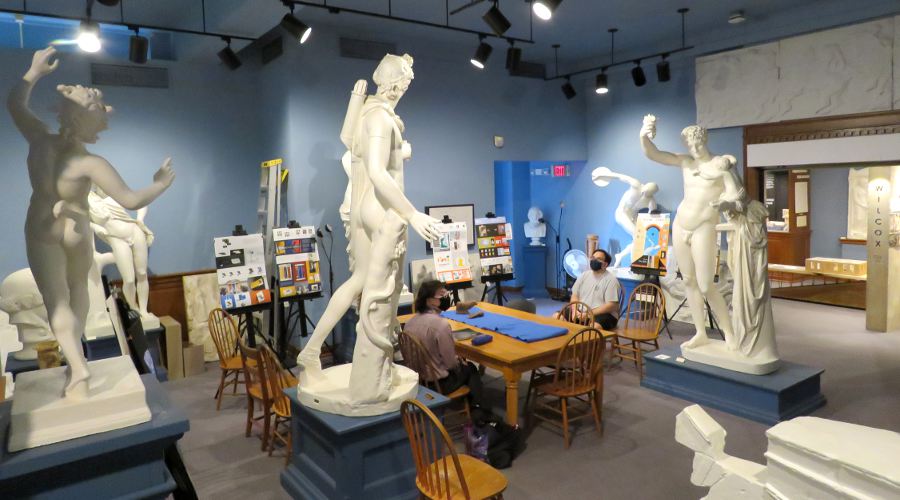 Mary Amelia Grant Gallery
The Wilcox Classical Museum first opened as the Classical Museum of the University of Kansas in 1888, making it the oldest museum at KU. It was located in old Fraser Hall, but that building was closed in 1965 and the museum was placed in storage until this 1,500 square foot space became available in 1985. The museum also serves as a classroom, but I was permitted to continue touring the museum when a class began during my visit.
The Wilcox Museum is administered by the Department of Classics at the University of Kansas and the current curator is Phil Stinson. The museum's collection contains about 400 artifacts, half of which are presently on display.
There are two galleries and the larger one (which doubles as a class room) is filled almost exclusively with plaster casts of Roman and Greek art. The smaller gallery has ancient artifacts from around the Mediterranean, including coins, lamps, pottery and small sculptures. During my visit, both galleries displayed "Reimagining the Wilcox Classical Museum," student designed proposals to remodel the museum. The plans include making it more open and removing the screens which cover the original windows of 117 year old Lippincott Hall.
Additional hours and tours may be available with an appointment far enough in advance. Student created Audio Guides are available for portions of the collection.
Parking on the University of Kansas campus streets is hard to find. The Mississippi Street parking garage may be the closest and most convenient place to park. The garage cost is $1.75 for the first hour and $1.50 per hour thereafter. (Spring 2022 prices)
The Spencer Museum of Art and KU Natural History Museum are both a short walk away on the University of Kansas campus.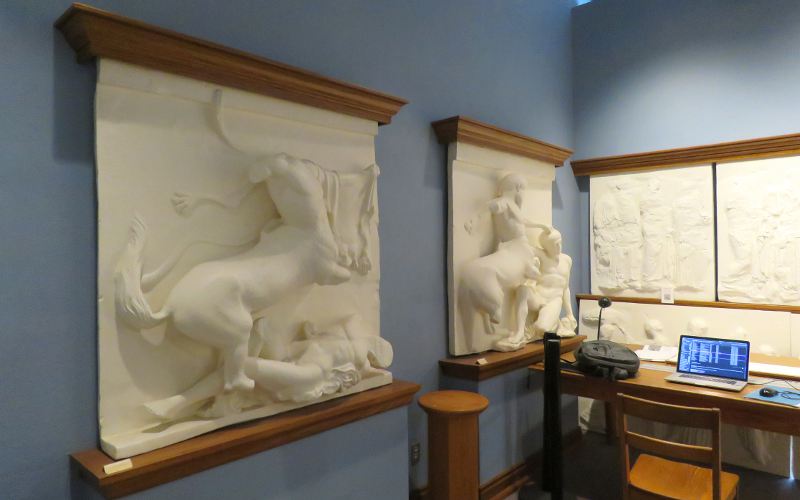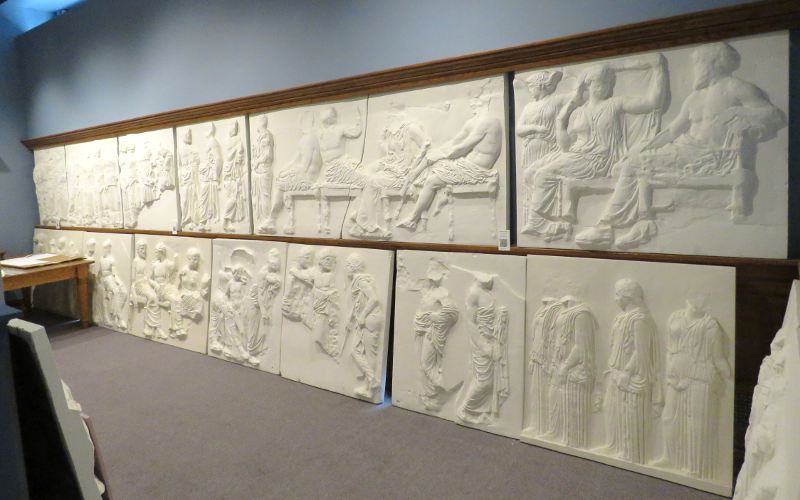 Casts of sculptures which were originally on the Parathion in Greece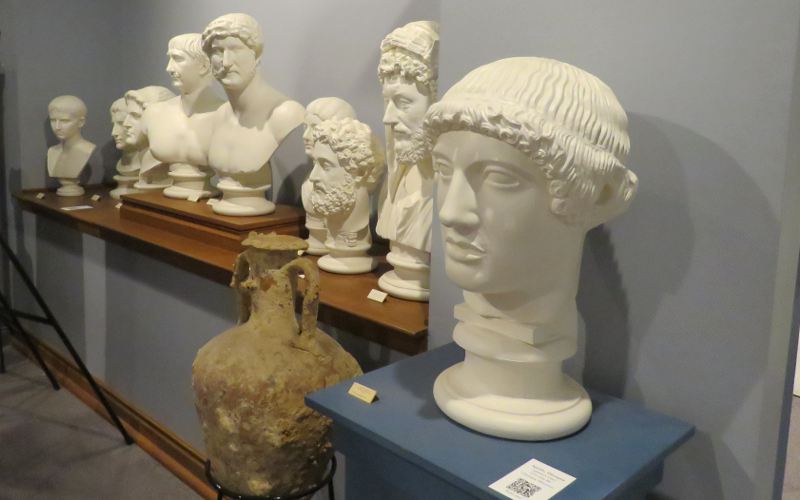 Plaster casts of head from Roman sculptures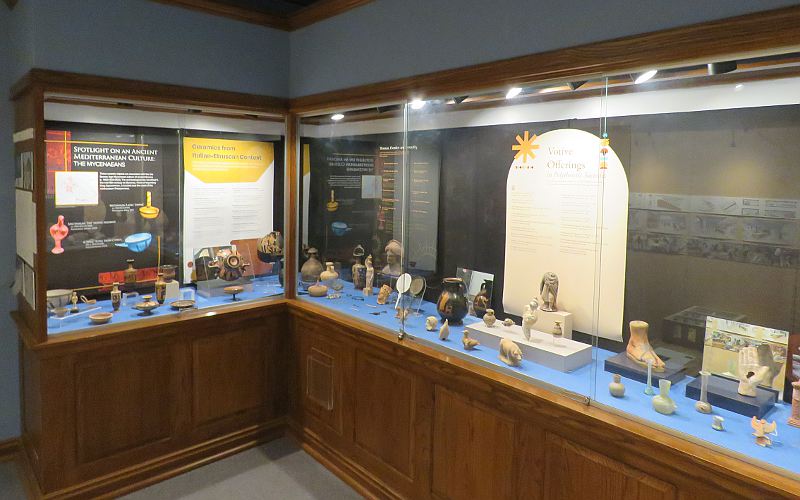 The Wilcox Classical Museum Artifact Collection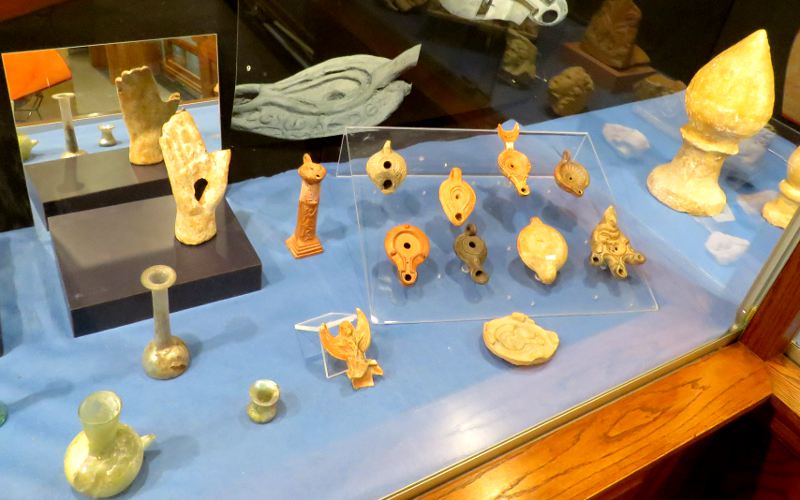 Fired Clay Lamps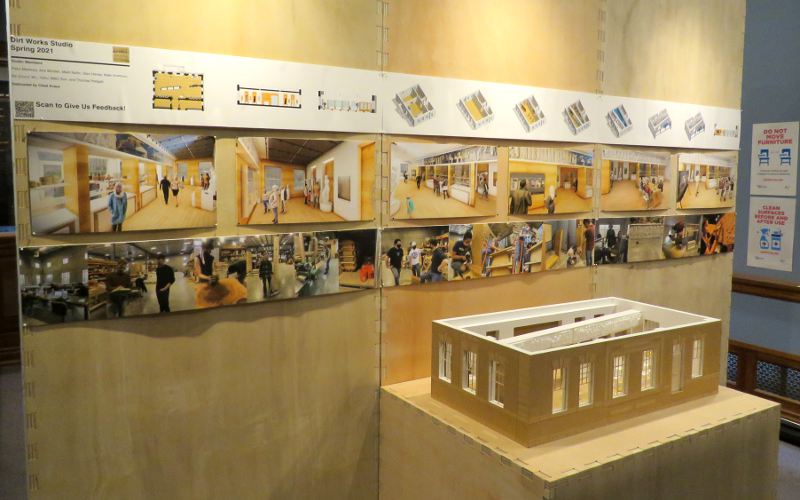 Reimagining the Wilcox Classical Museum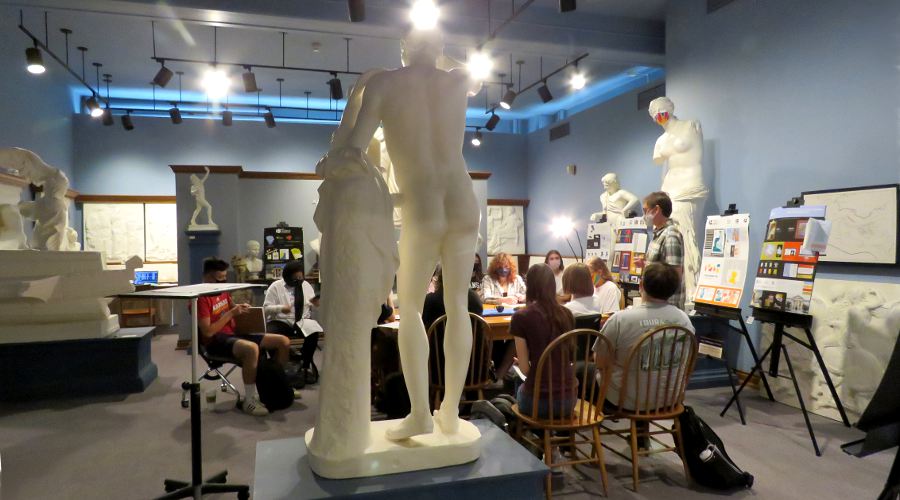 Class in session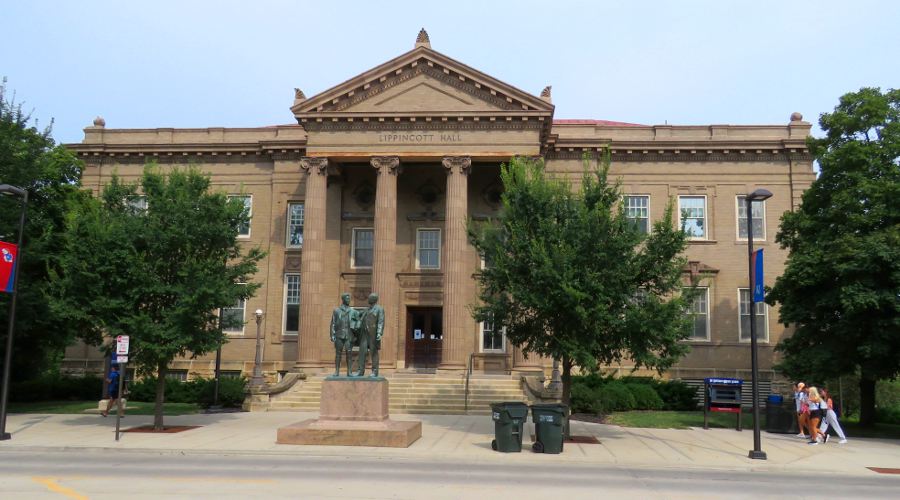 Lippincott Hall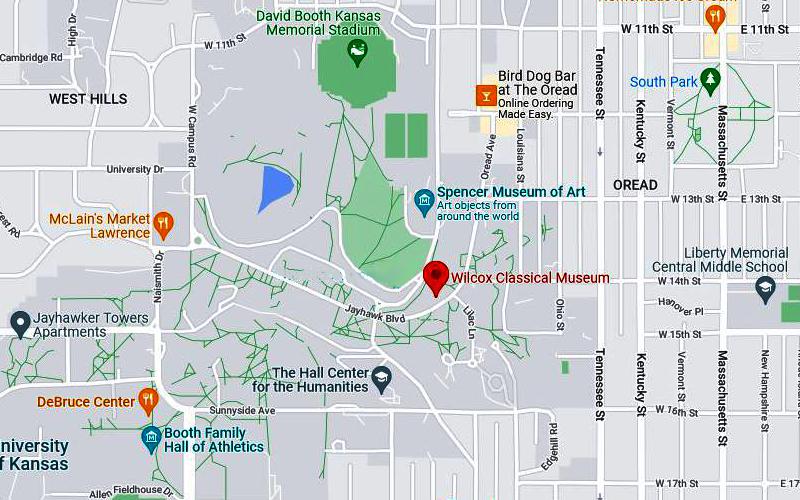 The Wilcox Classical Museum Map

copyright 2021-2022 by Keith Stokes