Lawrin
1935 - 1955
1938 Kentucky Derby Winner

59 Le Mans Court
Prairie Village, Kansas 66208

free open 24 hours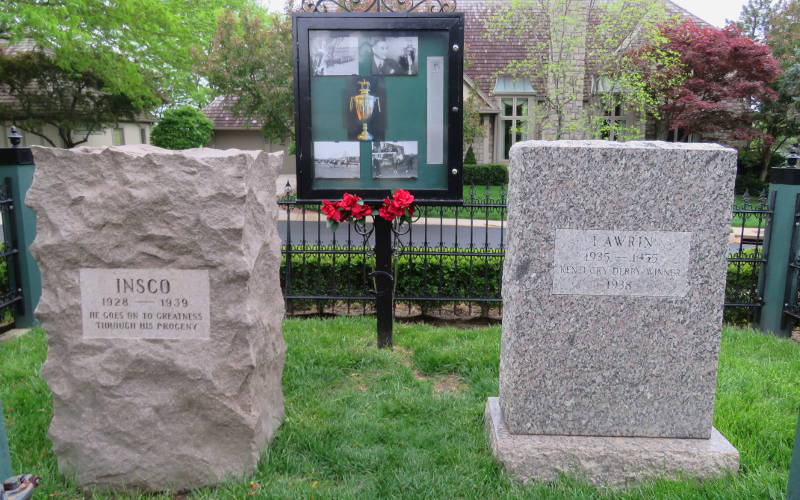 Insco (sire of Lawrin) and Lawrin (winner of the 1938 Kentucky Derby)
A quiet cul-de-sac near Corinth Square in Prairie Village, Kansas is the final resting place of Lawrin, the only Kentucky Derby winning horse to have been bred and raised in Kansas. From the 1930s until the early 1950s, the present Corinth Downs sub-division was Woolford Farms, which was owned by Herbert M. Woolf, president of the Kansas City based department store chain Woolf Brothers. The farm was sold to real estate developer J. C. Nichols in 1955, shortly after Lawrin's death.
The 200 acre Woolford Farms raised show horses, but in 1933, Woolf purchased Insco (1928–1939), a son of Sir Gallahad II (1920–1949), who sired three Kentucky Derby winners and other famous race horses. There was a thunderstorm during Insco's auction so there were few bidders and he sold for only $500. Insco had finished 6th in the 1931 Kentucky Derby and would sire 13 horses who were stakes winners, with the most famous being Lawrin.
On May 7, 1938, Lawrin won the 64th running of the Kentucky Derby and was the first Kentucky Derby winner ridden by the future Hall of Fame jockey, Eddie Arcaro. He was trained by another Hall of Fame inductee, Ben A. Jones. Lawrin did not race in the Preakness Stakes or Belmont Stakes.
Lawrin was born on May 15, 1935 and died September 1, 1955. Insco's name was a contraction of that of the International Shoe Company, of which his owner Griffin Watkins was president. Lawrin's dam, Margaret Lawrence died in 1941, but her burial site is unknown.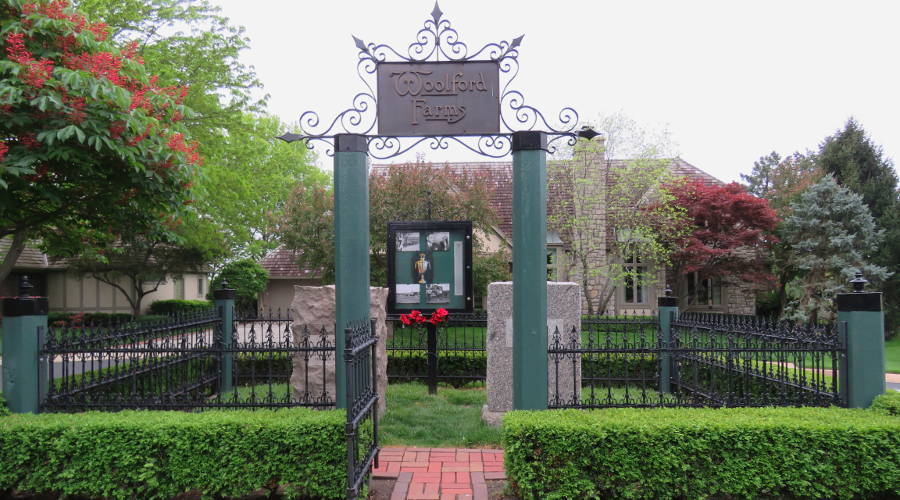 Woolford Farms horse cemetery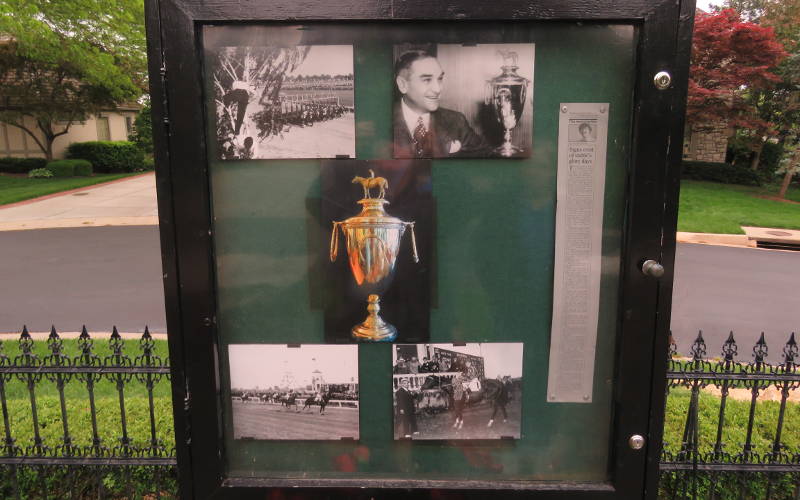 Photos of the race, the gold Kentucky Derby Trophy and a 1987 Kansas City Times clipping about this spot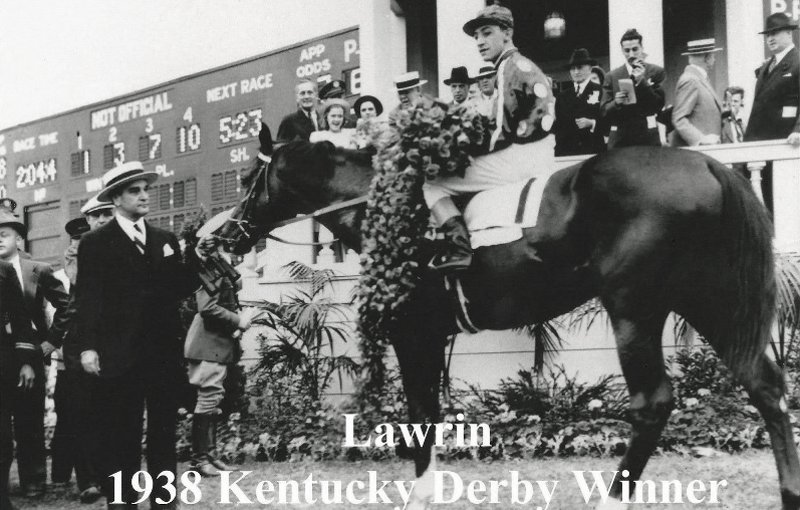 Jockey Eddie Arcaro went on to win more American classic thoroughbred races than any other jockey in history
and is the only rider to have won the U.S. Triple Crown twice.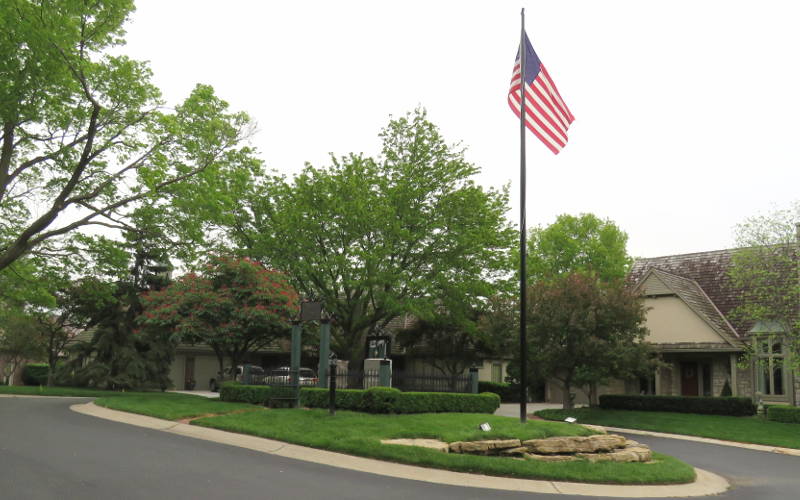 Island in the Le Mans Court culdesac with the thoroughbred horse graves

Newsreel footage of Lawrin winning the 1938 Kentucky Derby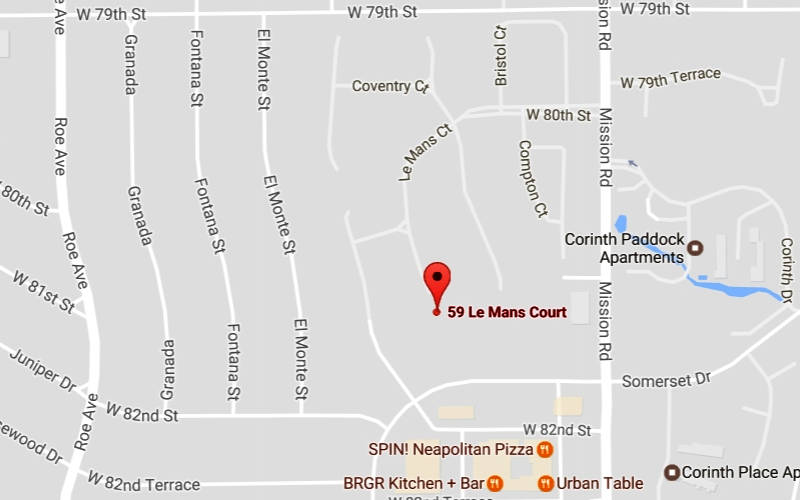 Lawrin grave map
copyright 2017-2020 by Keith Stokes