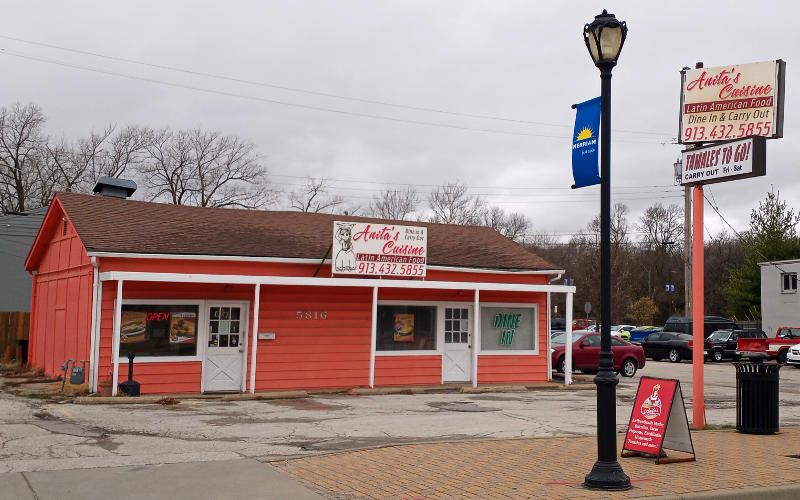 Anita's Cuisine - Merriam, Kansas
Anita's Cuisine is a wonderful little Latin American restaurant in Merriam, Kansas. As of March 2021, it is carry out only as a precaution for Covid. I have enjoyed the food at this location since it was Carmen's Cosina and when I first visited the new restaurant in 2019, it still had some items from the previous menu, including my previous favorite, bacon wrapped jalapeños. That has since been removed from the menu, which is shorter in 2021, but fortunately there are several new favorites.
The restaurant serves Salvadoran and Mexican food and is only open until 3:30PM (3PM on Saturdays). That combined with the 6 booth dining room can make hard to dine in during meal time even when it is open for dine in. If the weather is nice, you may wish to take your meal across the street to the north to Merriam Marketplace and across the pedestrian bridge over Turkey Creek to Warner Park.
The $2.50 pupusas (Salvadoran cornmeal flat bread) are quite good and have a slightly crispy outside that I'm not used to on pupusas. The curtido (pickled coleslaw) to eat with it is good, and I appreciate that it is an individual serving, rather than something larger that might be used at multiple tables. The serving provided with carry out is rather skimpy. Although 4 flavors of pupusa are listed on the menu on the wall, only 2 are listed on the menu for ordering online and are the only ones I have tried. I prefer the cheese to the revueltas (pork, beans & cheese). I recommend ordering online to avoid a long wait standing inside.
I like the $2 tacos, enjoying the warm fried crispy tortilla more than the soft. The crispy chorizo taco may be my favorite taco anywhere.
The $8.49 Hugo Special is a combination platter with a pork tamale, and both a taco & flauta of your choice. The flauta is good and the tamale is even better. Nothing on the menu is over $8.49.


The $6.50 Chilaquiles Plate (Chilaquiles served with refried beans, two eggs, and your choice of chorizo, ham, bacon, or sausage) is a wonderful breakfast and a true bargain. Chilaquiles are crispy tortillas chip bathed in a rich salsa and covered with cheese. I like eating them with a little refried beans.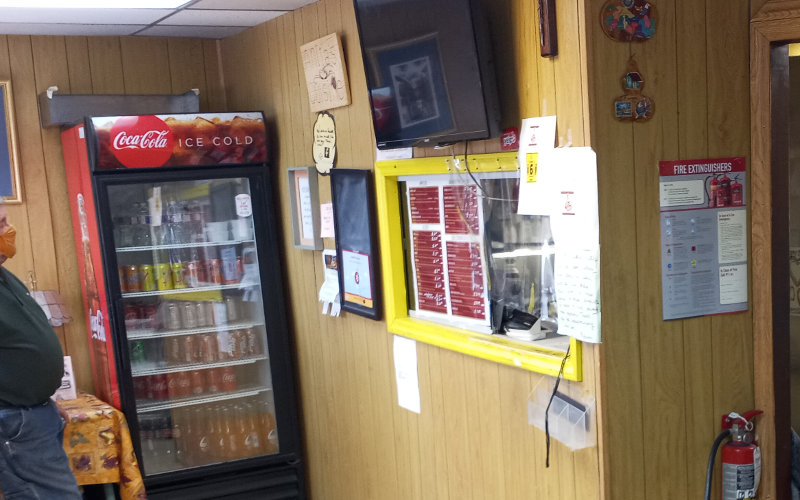 Meals are ordered at this window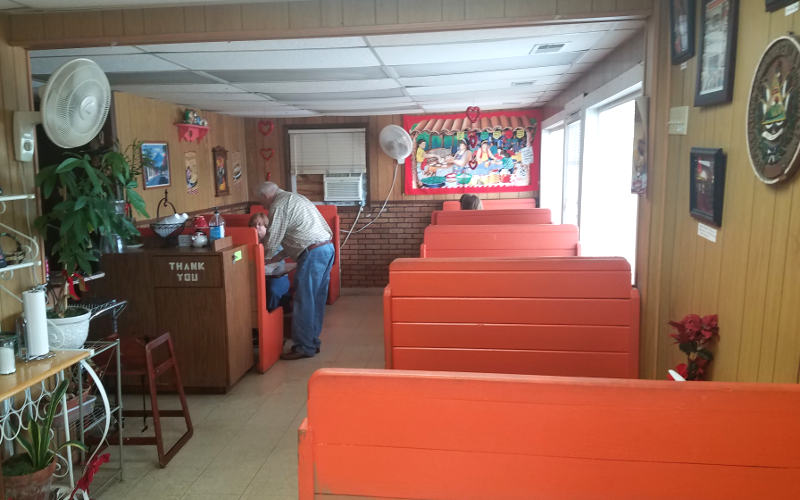 Dinning Room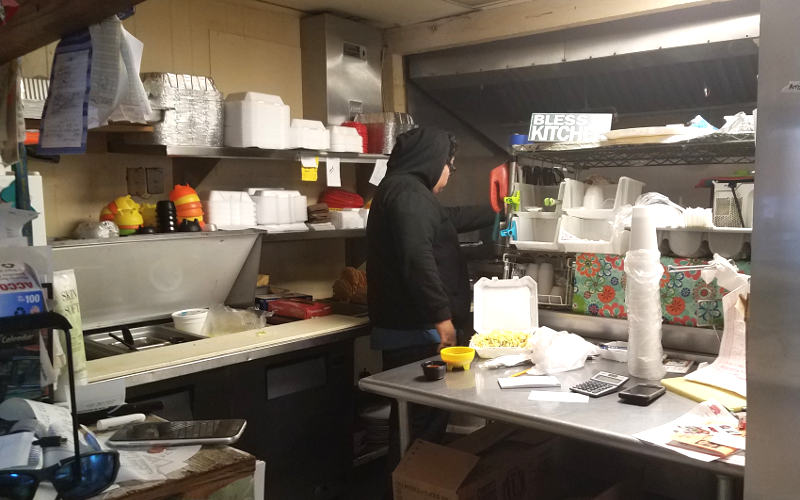 Crowded kitchen behind the order window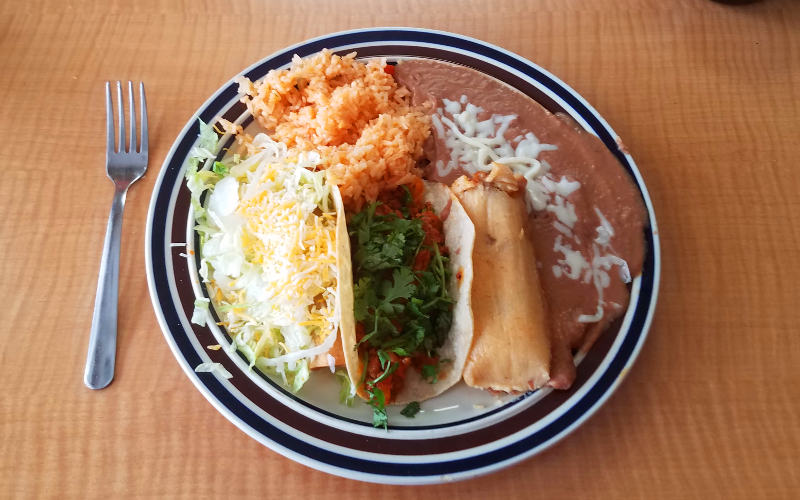 Hugo Combination Plate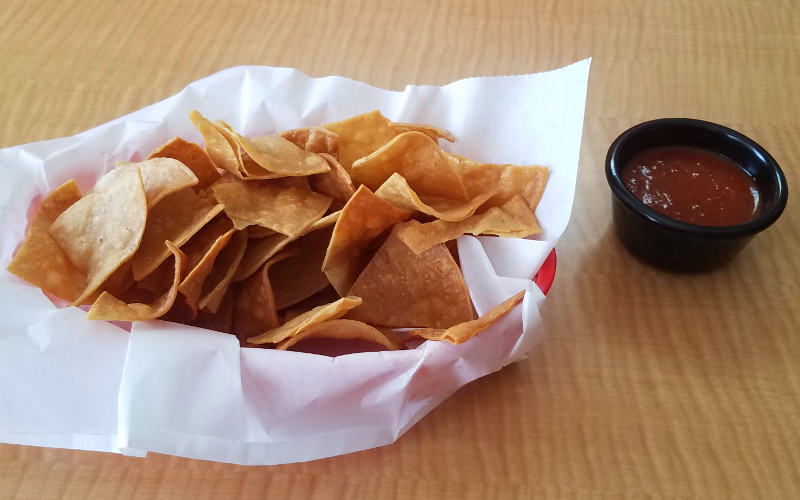 Chips and Salsa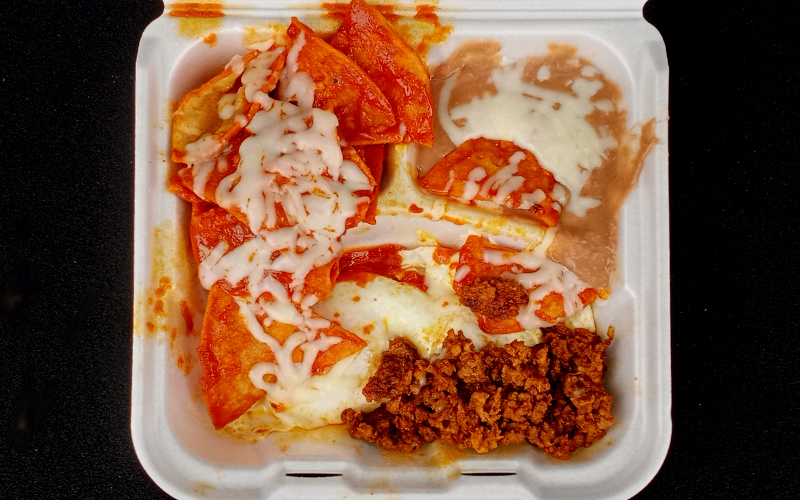 Chilaquiles Plate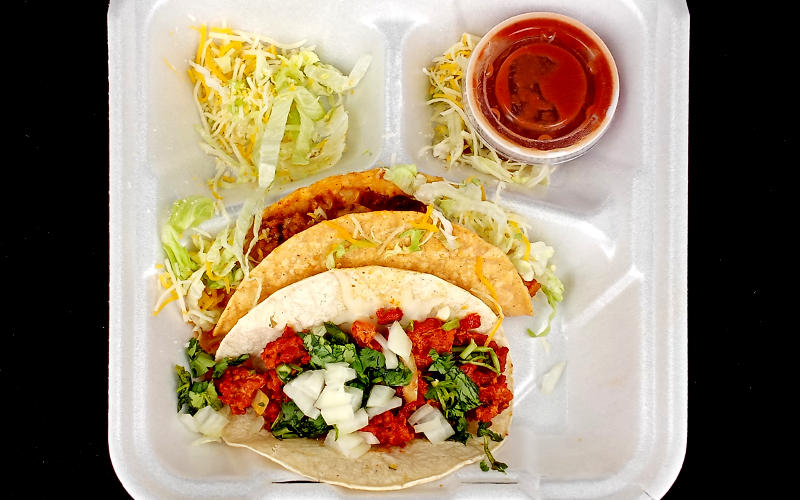 Chorizo crispy taco and Al Pastor (Marinated Pork) soft taco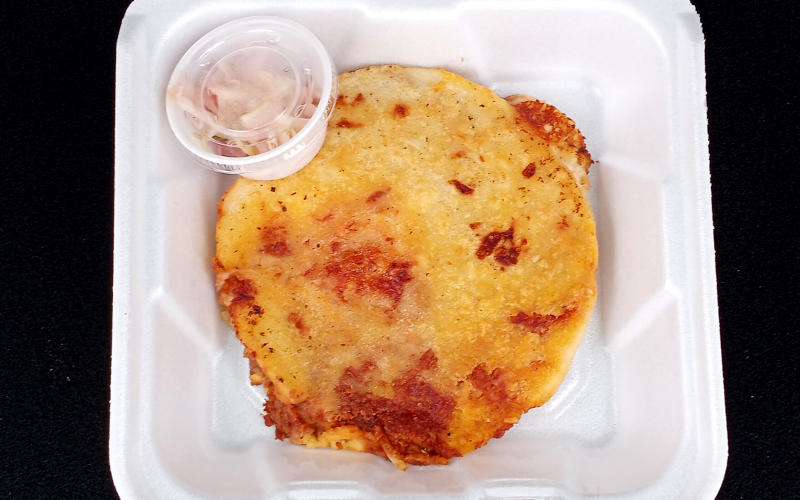 Revueltas (Pork, Beans & Cheese) Pupusa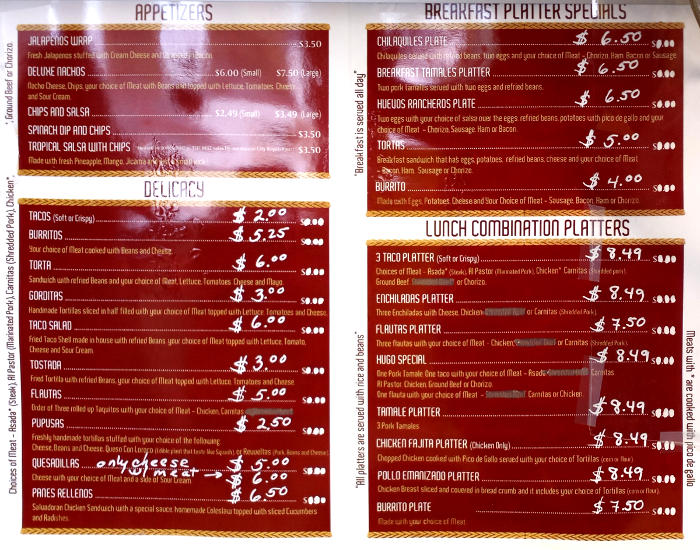 Anita's Cuisine Menu from March 2021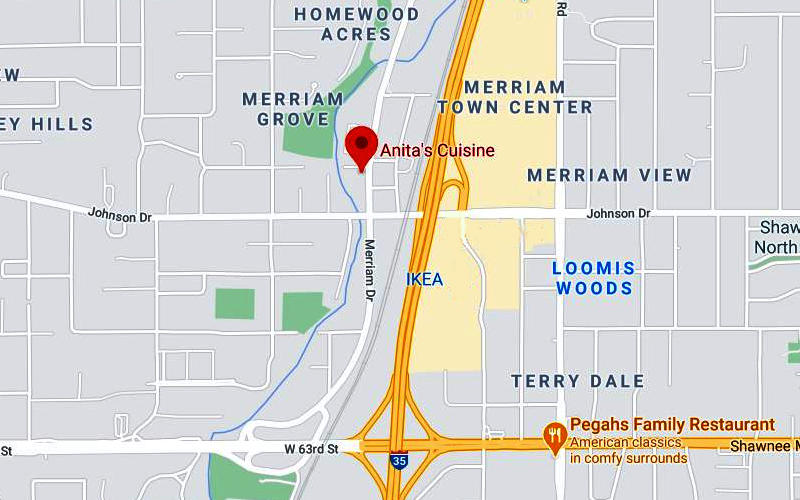 Anita's Cuisine Map
Unique Kansas Restaurants
Kansas Attractions Kansas Travel & Tourism Home
L-5/09. copyright 2019-2021 by Keith Stokes