KC Classic Auto
Sales & Museum

10101 Lackman Road
Lenexa, Kansas 66219
(913) 888-1234

Open Monday - Friday: 10AM - 5PM
Saturday: 10AM - ? or by appointment
$2 admission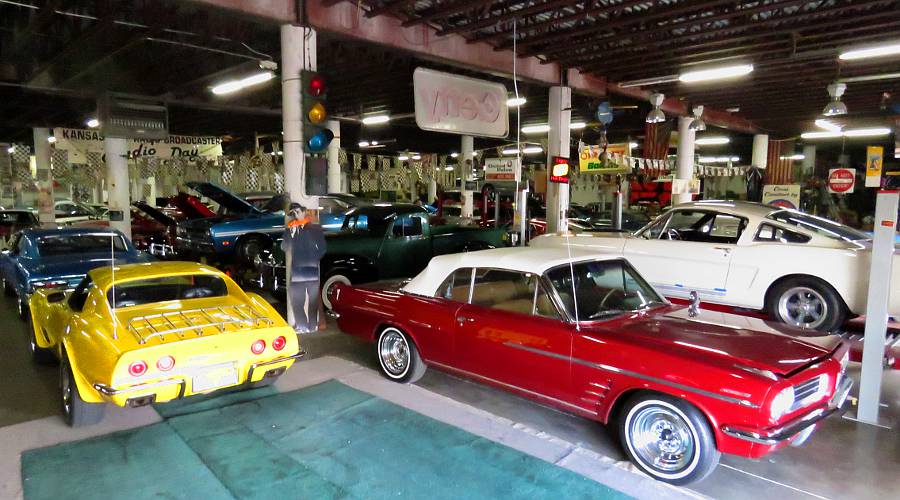 KC Classic Auto Sales & Museum - Lenexa, Kansas
The KC Classic Auto Sales & Museum in Lenexa, Kansas has over 50 classic or "muscle" cars for sale and has been in business since 1986. One of the most important things for any car dealership, is to get people to come in and KC Classic Auto does that in part by listing itself as a museum and inviting the public to tour the vehicles.
Displaying is minimal, in addition to the cars for sale, there are cars being stored or worked on and this is more about fitting them in then creating inviting displays. Many of the vehicles have small signs in the windows telling a little about them, but many do not.
Car enthusiasts will spend more time here, but the general public will probably be happy with a visit of about 30 minutes.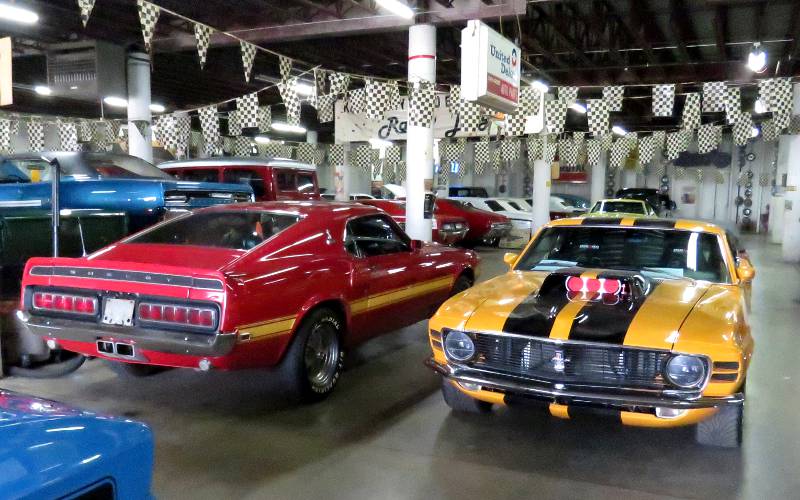 1969 Ford Mustang Shelby GT350 and 1970 Ford Mustang with Grabber package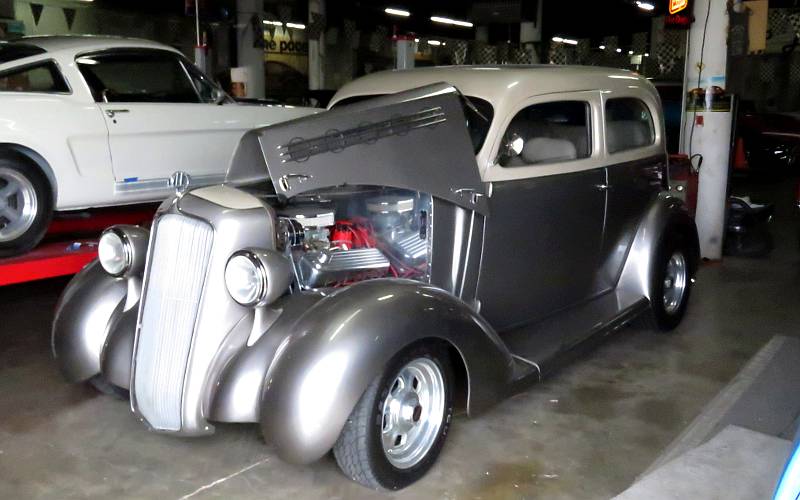 1935 Plymouth PJ big block hot rod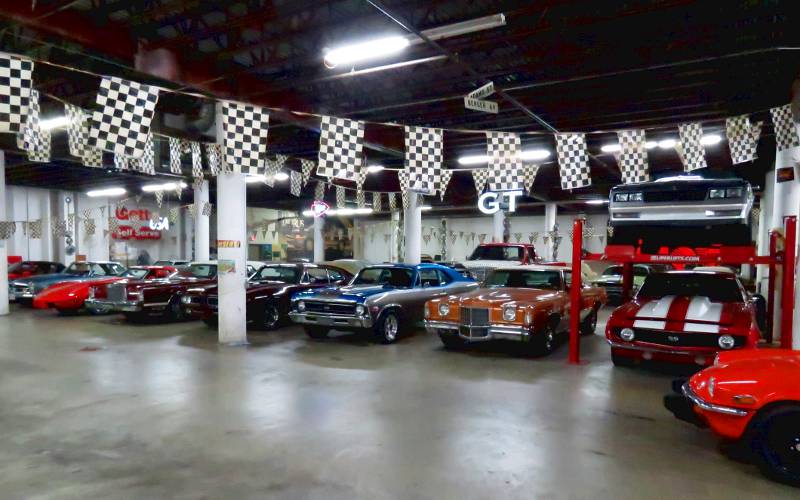 The vehicles behind this row are in storage and not available for viewing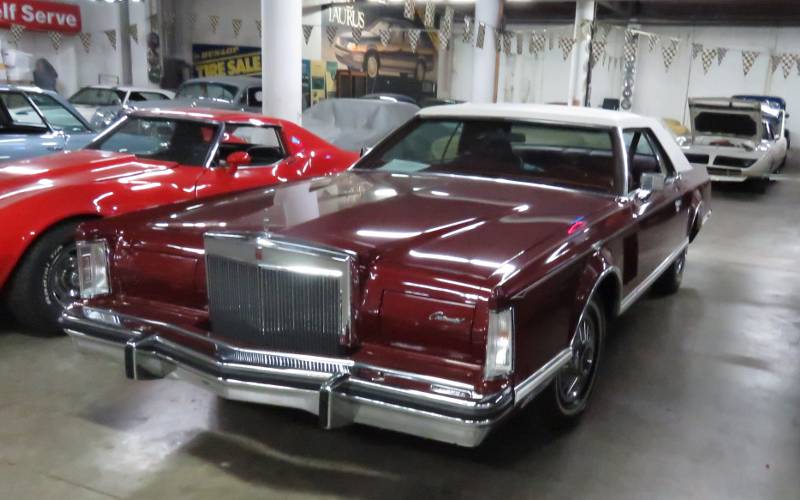 1978 Lincoln Mark V (4,000 miles - $19,900 as of January 2017)
Comes with quadraphonic 8 track and CB radio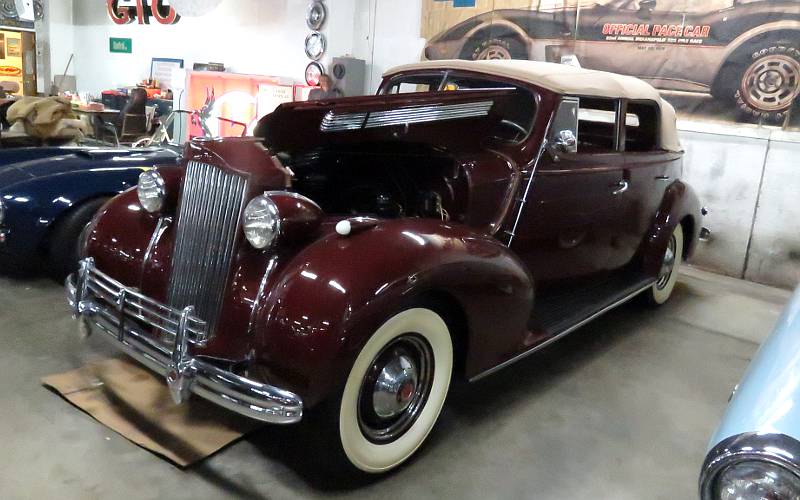 1938 Standard Packard 8 Convertible ($59,900 as of January 2017)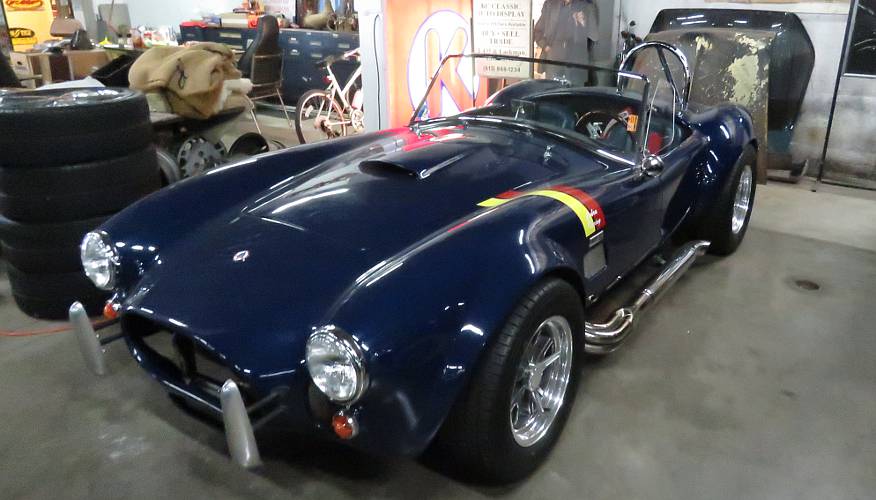 1966 Ford AC Cobra, sold as the Shelby Cobra in the United States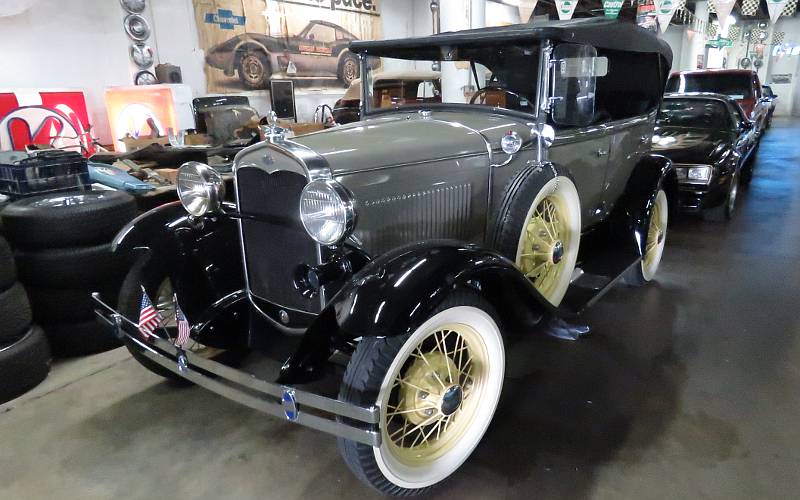 This 1931 Ford Model A Phaeton is one of only 4000 built.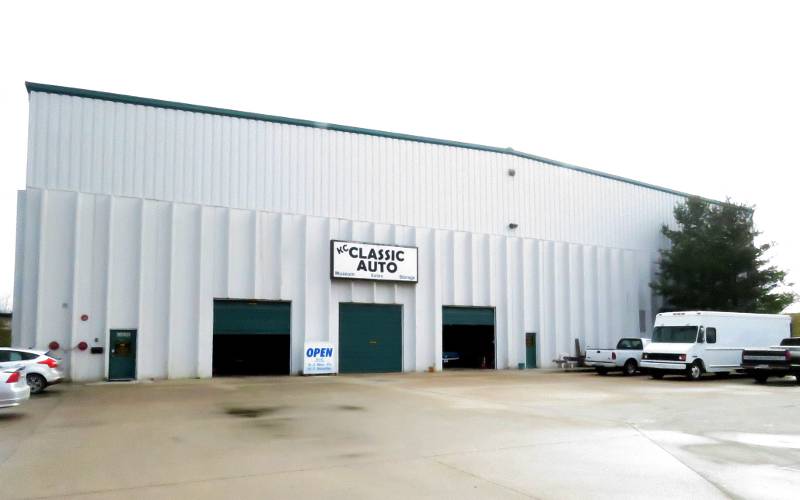 KC Classic Auto Display and Museum - Lenexa, Kansas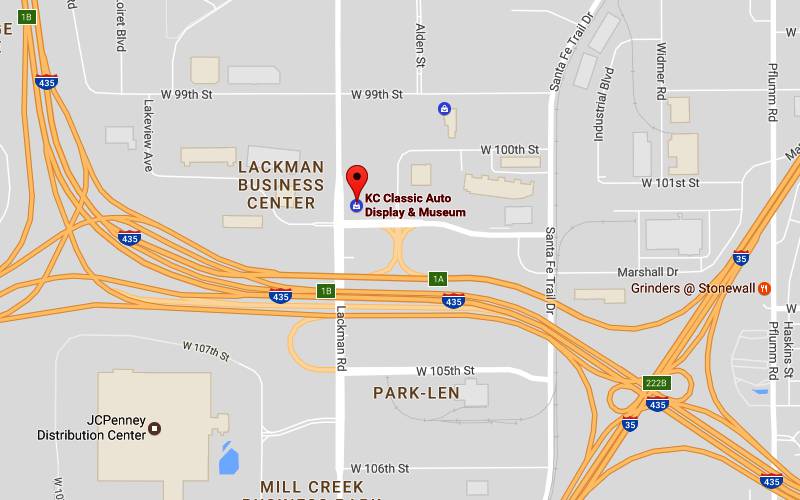 KC Classic Auto Display & Museum Map
Grandpa's Old Ford Garage
Kansas Attractions Kansas Travel & Tourism Home
copyright 2017 by Keith Stokes