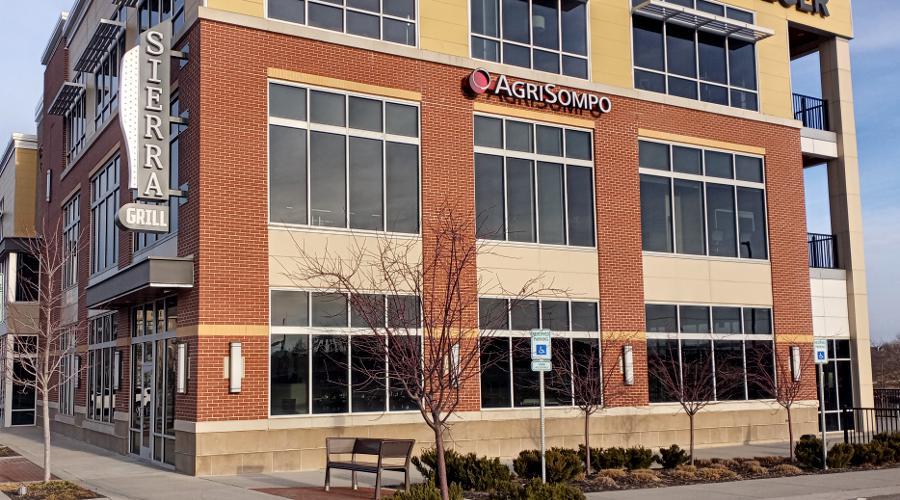 Sierra Grill - Lenexa, Kansas
The Sierra Grill in Lenexa, Kansas started as a great example of how much can be done with little space. In 2017, owner and executive chef Ryan Edwards turned a long closed Quiznos Sub Shop into a 50 seat restaurant serving fabulous food at reasonable prices. With limited space, he and his father remodeled the building to squeeze the most out of the space, with an open kitchen and the maximum number of seats without making it feel like you are sitting with the people at the next table.
After 5 years, Sierra Grill moved into a larger and polished setting at Lenexa Town Center.
The menu and presentation has also grown over time. The menu has a high percentage of attractive dishes, but I love the ribeye steak so much that it takes an effort to try other dishes. The steak has wonderful flavor, which is accented by the sauce it is served on. I find myself taking a bite and holding it in my mouth to savor. The sauce is also good with the potato puree.
The menu changes periodically, and some favorites, such as the pork chops, have disappeared off the menu, only to return later. The prices aren't cheap, but are very reasonable for the quality of food and we usually take dishes home with us. There is half of one of their rib eyes, plus sides and a little salmon, in our refrigerator as I type this.
We highly recommend making reservations for dinner.
Presently Sierra Grill is only open for diner
The servers at Sierra Grill were surprising good in the first few years for a restaurant with such limited hours and with their expanded hours the service is even better. When you ask a question about a dish, your server is likely to describe exactly how it is prepared. If you ask for a recommendation, they will give you a useful answer, not "everything is good."

Sierra Grill dinning room early on a Saturday evening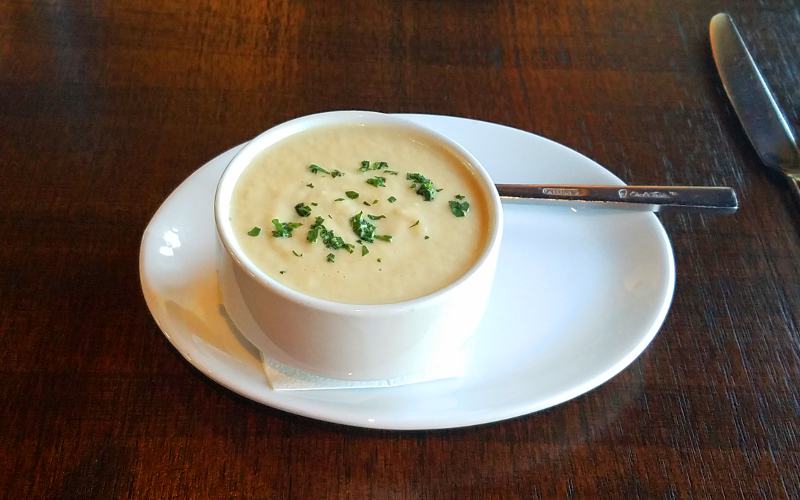 Onion velouté - a wonderful dreamy onion soup ($10)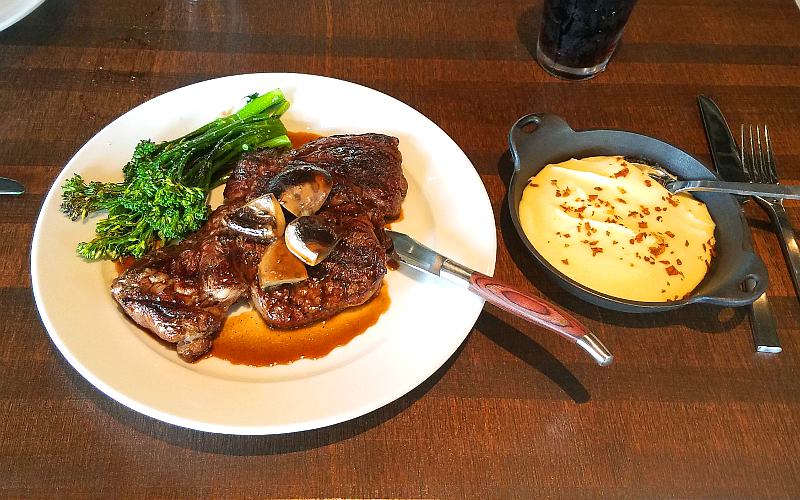 Ribeye with brocolini, mushrooms and potato puree ($50)
Sierra Grill is flexible with substitutions and I often substitute more mushrooms for the brocolini.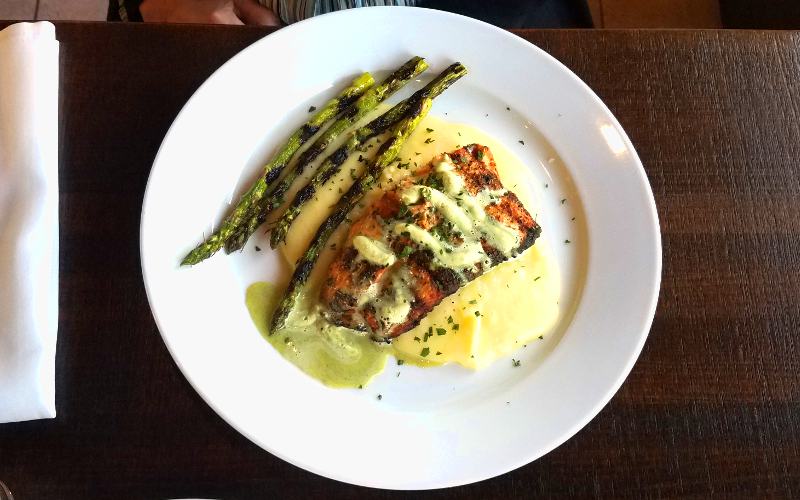 Grilled salmon and asparagus on a bed of potato puree ($32)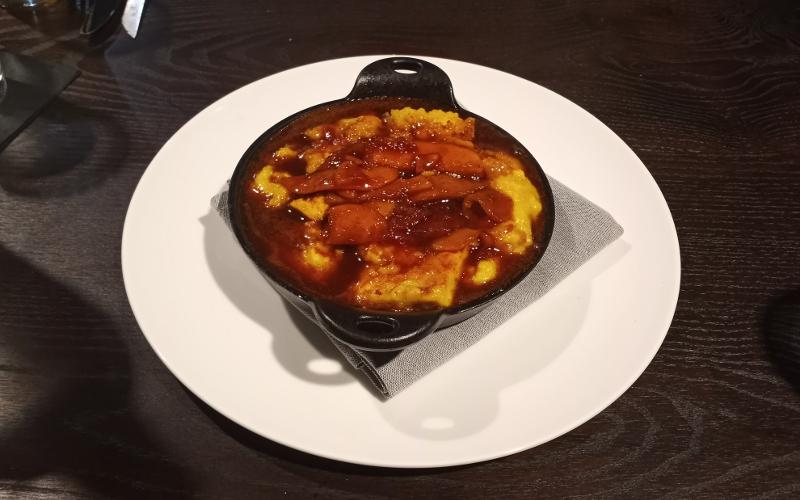 House made bread pudding with caramel apple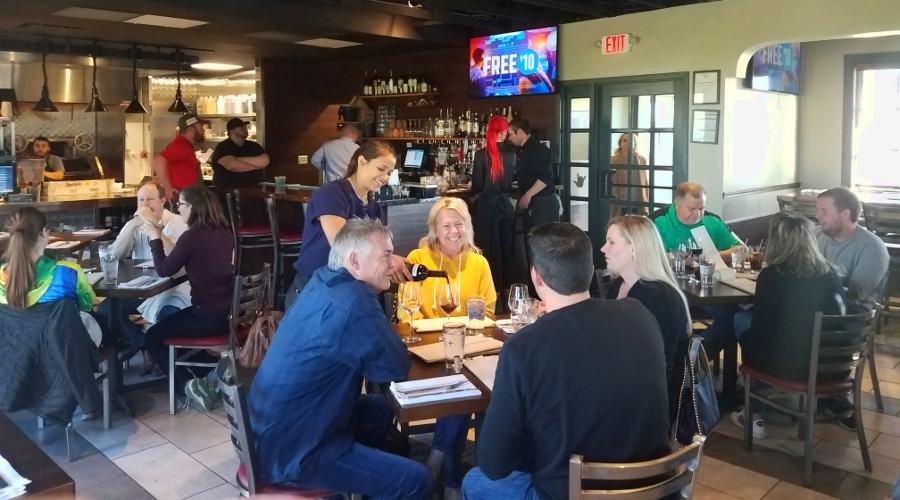 Dinning Room at original Sierra Grill location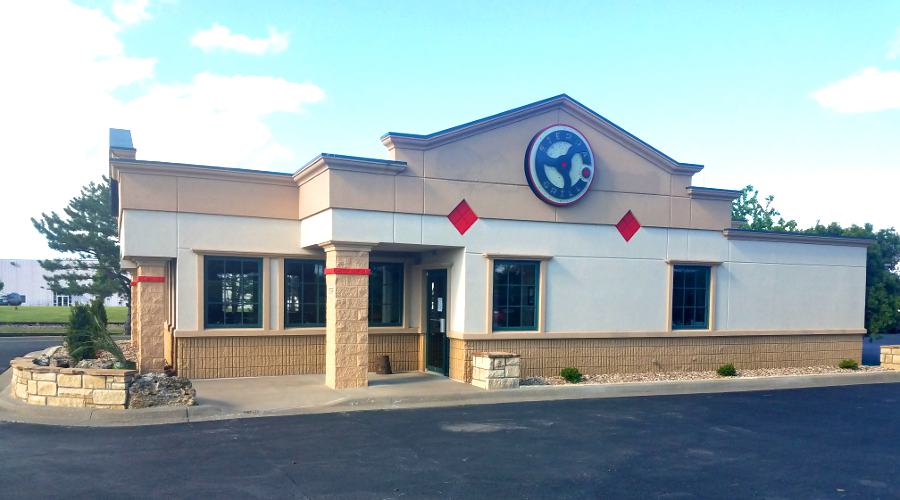 The original Sierra Grill 2017-2022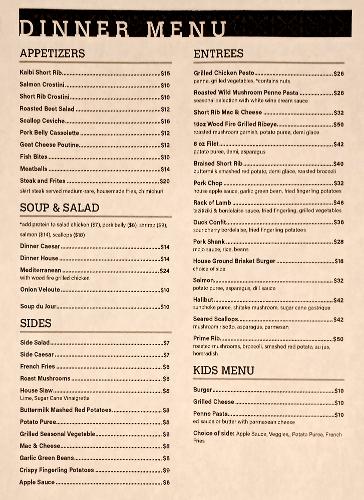 Sierra Grill Menu January 2023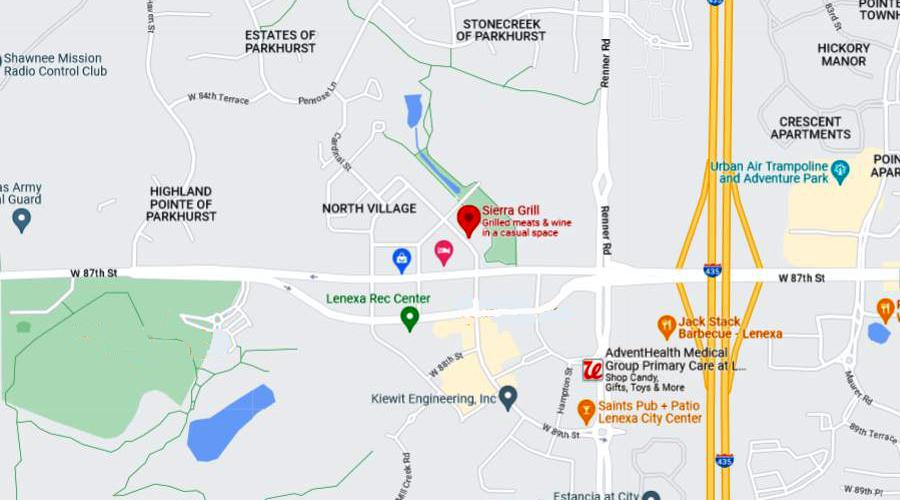 Unique Kansas Restaurants Sierra Gill web site
Kansas Attractions Kansas Travel & Tourism Home
L-5/09. copyright 2009-2023 by Keith Stokes