Little House on the Prairie
2507 CR 3000
Independence, Kansas 67301
south of Highway 75, 13 miles southwest of Independence
(620) 289-4238

Open April through October Tuesday - Saturday: 10AM - 5PM
$3 adults, $1 under 18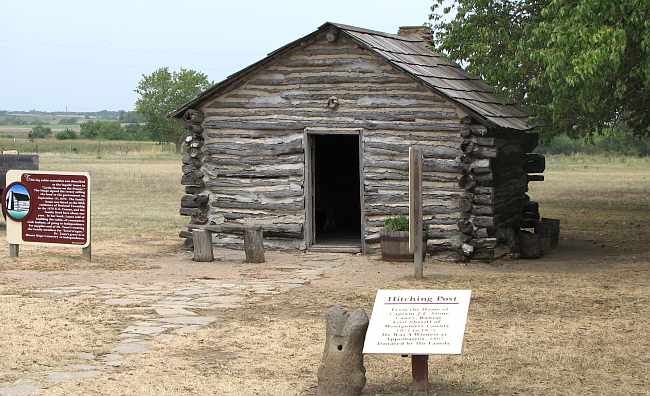 Recreation of Laura Igalls Wilder's Little House on the Prairie cabin.
In 1869, the Ingalls' family moved to this location, 12 miles southwest of Independence, Kansas. They stayed here about a year before returning to their earlier home in Pepin, Wisconsin. Laura Ingalls Wilder was only 3 when the family lived in Kansas, but when she started writing the "Little House" books, she based Little House on the Prairie on memories of her older family members: Pa, Ma, and Mary. The Michael Landon television series Little House on the Prairie was not set at this location, but at Walnut Grove, Minnesota, where the family moved in 1874.
The small Little House on the Prairie cabin at this location is a recreation based on the description found in the book. The foundation of a small house believed to have been the home of the Ingalls' family, was found at this location in 1977.
Two original buildings from the same time period have moved next to the reconstructed Little House on the Prairie. The interiors of all three buildings can be toured. There is no direct connection between any of these buildings and Laura Ingalls Wilder.
Many visitors will need only a few minutes to tour the site and may be satisfied with the view from the road on Mondays or during the winter when Little House on the Prairie is closed. The best time to visit may be during the Prairie Days Festival on June 11, 2016.
New signs have been placed on Highway 75, making it easy to find from either the north or south.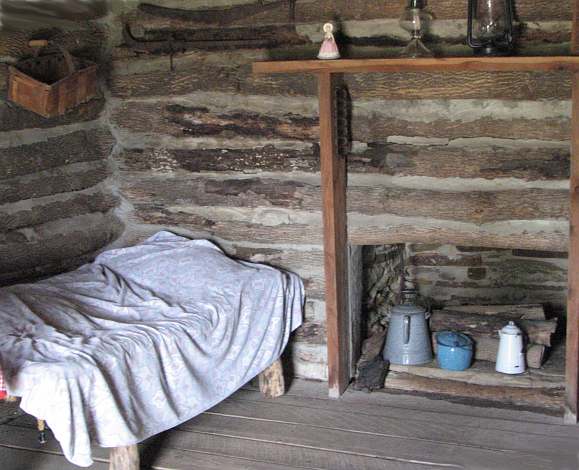 Interior of replica of Laura Ingalls' Little House on the Prairie.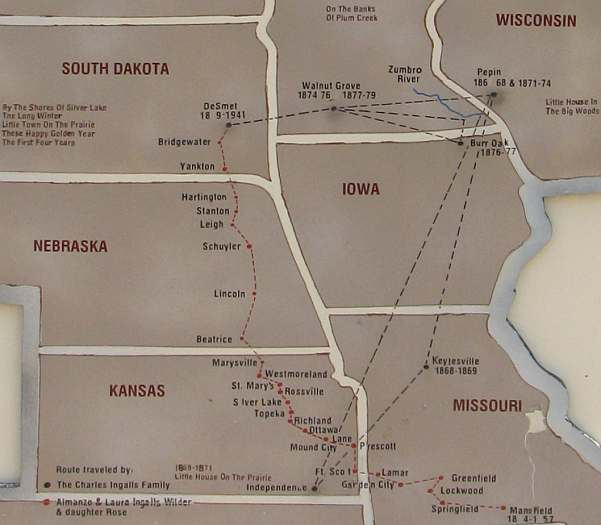 Map off the Ingalls' travels in Iowa, Kansas, Minnesota, Missouri, Nebraska, South Dakota,
and Wisconsin. Laura Igalls' family came to Independence from Keylesville, Missouri.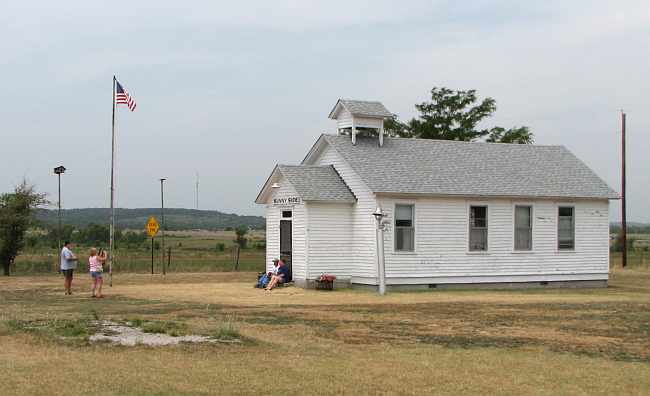 Sunnyside School was used from 1872-1947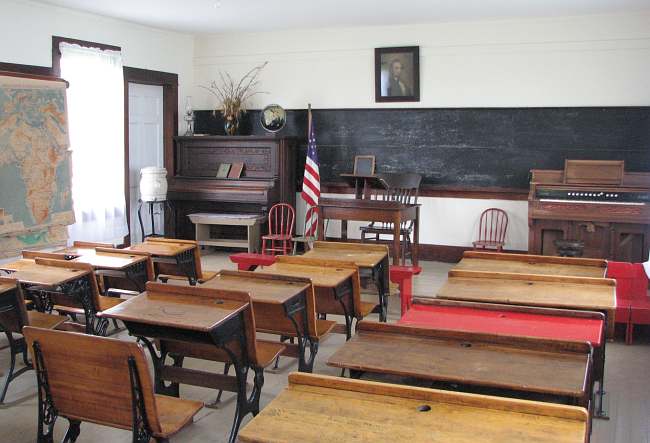 Sunnyside School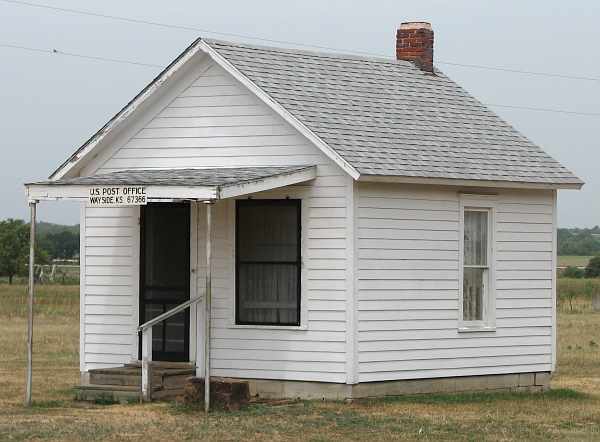 Wayside, Kansas post office - 67356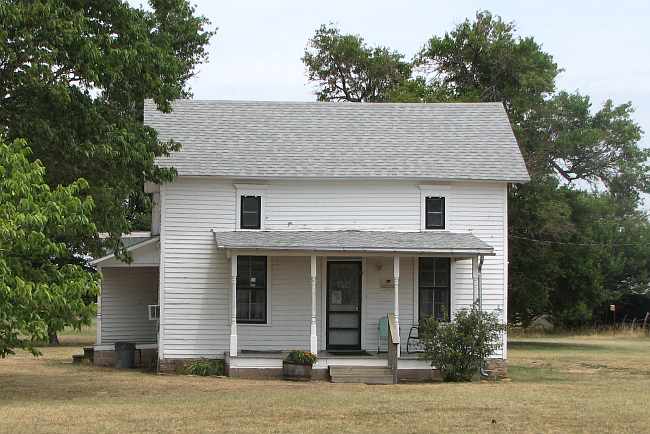 Little House on the Prairie gift shop has a large selection of books, DVDs, and related items.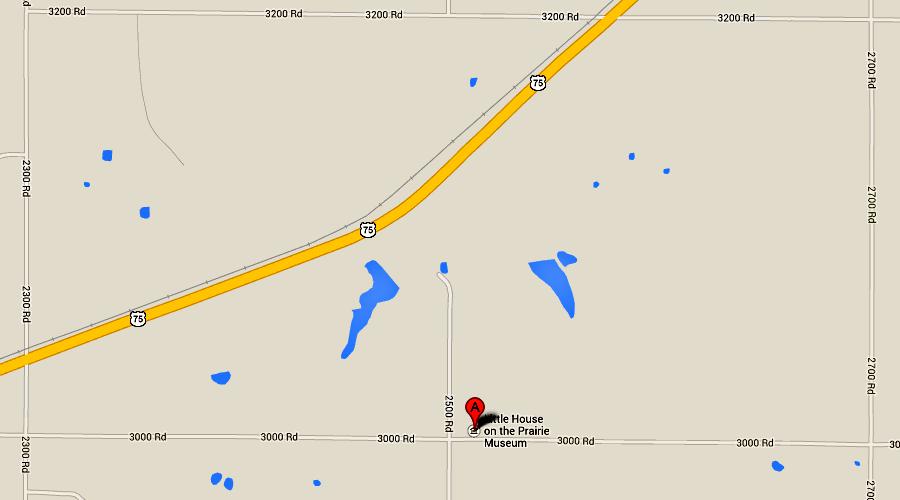 From the west jfUS75, turn south on 2300 Road and turn left on 3000 Road.
From the east, turn south on 2700 Road and turn right on 3000 Road.
Little House on the Prairie website
Kansas Attractions Kansas Travel & Tourism Home
copyright 2005-2016 by Keith Stokes