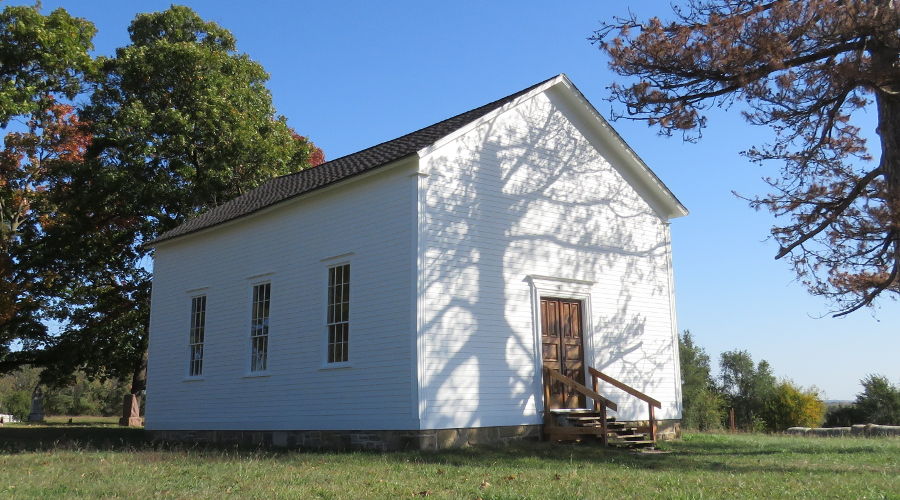 Little Stranger Church - Leavenworth Country, Kansas
Little Stranger Church in Leavenworth Country, Kansas is believed to be the oldest wood frame house of worship remaining in state of Kansas. The first service was held on May 12, 1868, though the congregation began meeting ten years earlier in a log schoolhouse
located on Little Stranger Creek. The members of the congregation built the church with lumber sawn at a local lumberyard, from nearby cottonwood trees.
Little Stranger Church was active for 50 years, before closing during the global flu pandemic of 1919. Starting about 10 years later, the building was used by local organizations into the 1980s. It is surrounded by a cemetery of over 100 graves, which date from the 1850s to the 1960s. Many of the grave markers are in bad shape and some graves appear to be unmarked.
The church was named to the National Register of Historic Places in 2015 and local volunteers have been working on the church and surrounding cemetery for several years. Most of the early work has been about stopping further deterioration and the building and graves still looked very rough as of our visit in June 2019. The exterior was much improved with new siding, doors and windows, when we returned in October 2020.
Funding for the work has come from grants, particularly from the Kansas Heritage Trust Fund, and from an annual Pie Social held the first Saturday in June.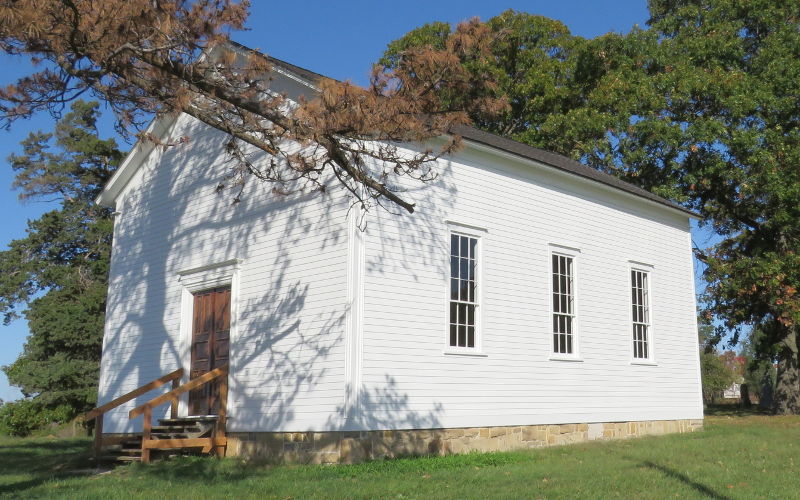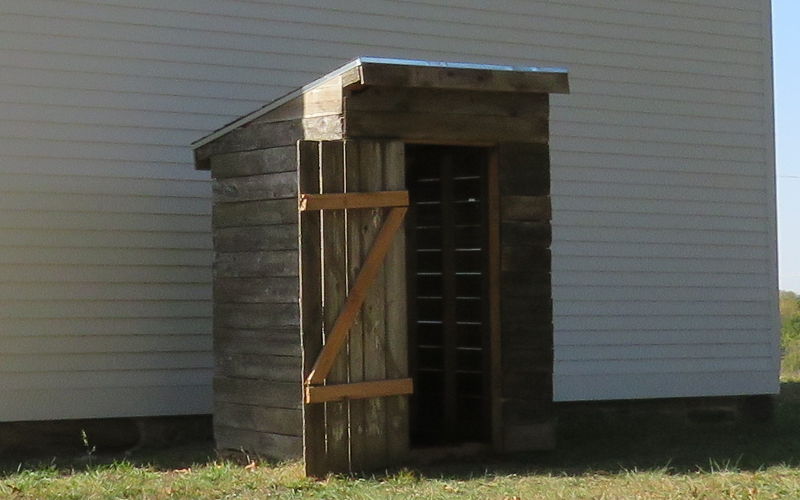 Outhouse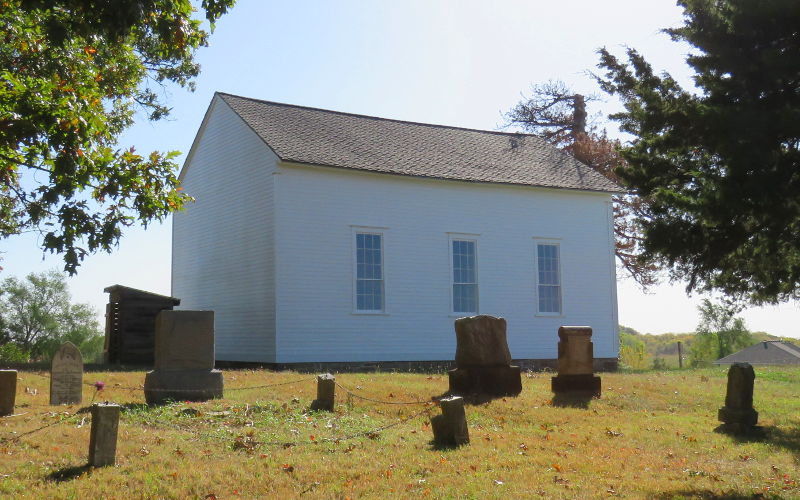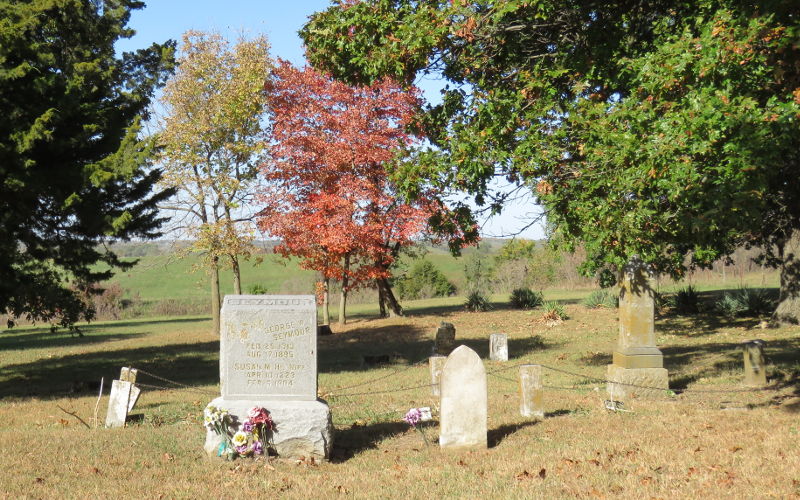 The photos below were taken in June 2019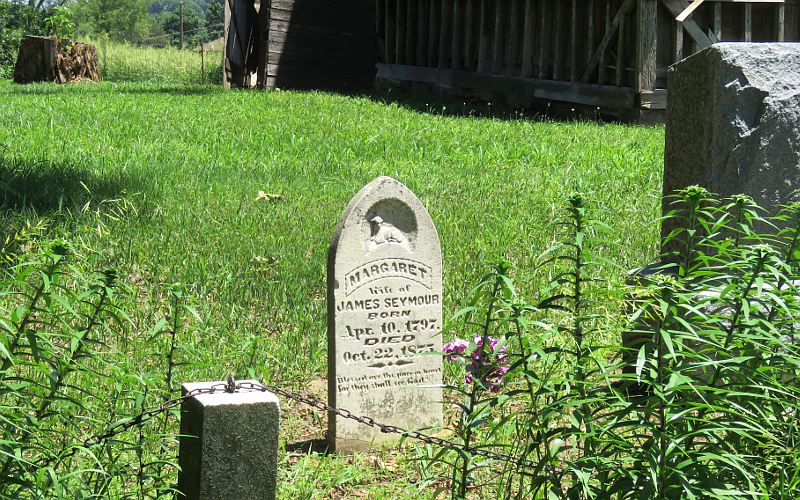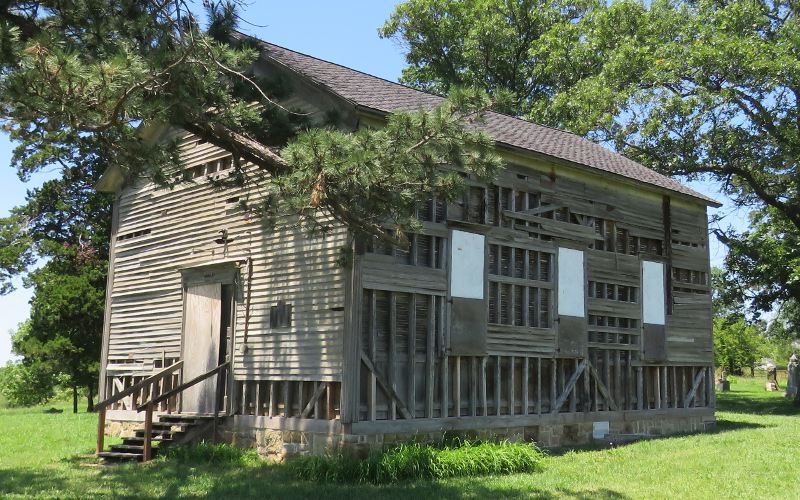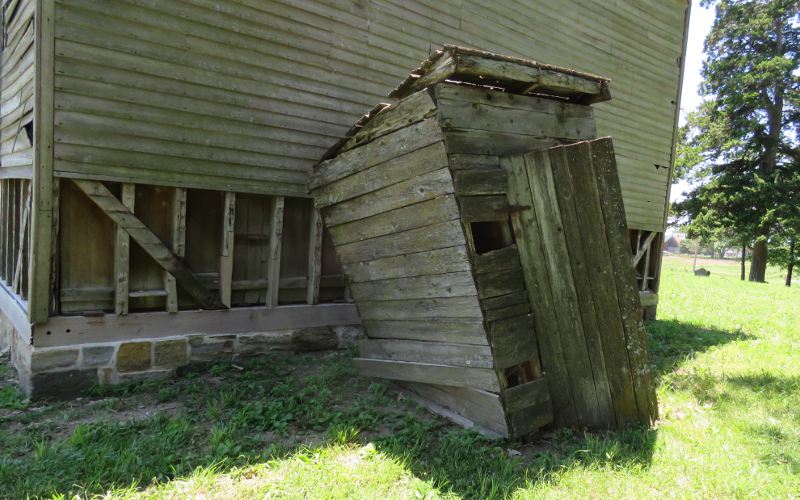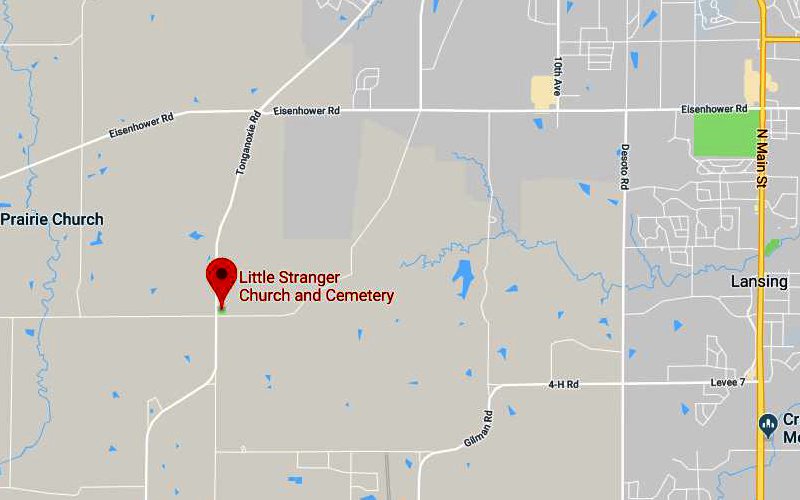 Little Stranger Church Map
Little Stranger Church web site Beautiful Kansas Churches
copyright 2019-2020 by Keith Stokes