Lyon County Historical Museum

118 East Sixth Avenue
Emporia, Kansas 66801
(620) 340-6310

Tuesday thru Saturday: 10AM - 4PM
or by appointment free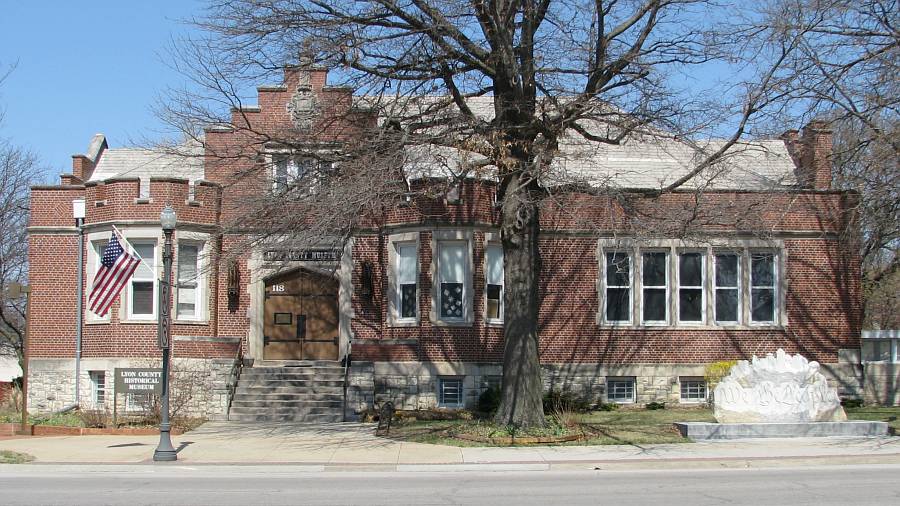 The Lyon County Museum is on the National Register of Historic Places. The Gothic Revival style brick building
has double wooden entrance doors and a stone portal that forms a mitered arch opening.
The Lyon County Museum and Historical Society in Emporia, Kansas was founded in 1937. The main focus of the society is historical research.
Lyon County Historical Museum is in a lovely 1904 Carnegie Library building, but the museum galleries don't fill the building. The four rooms housing the exhibits are attractive, with oak woodwork and a wall of leaded glass windows. My favorite gallery is devoted to old advertising signs and a gorgeous school stage curtain from the 1930s.
I believe that most museum visitors who are not residents of Emporia will find that 15-30 minutes is plenty of time for a tour of the museum.
The Museum research holdings include over 150,000 items related to Lyon County history from 1865 to the present, and the staff at the Lyon County Historical Archives is available to assist patrons with research for a modest donation. The primary categories include black history resources, statistical & census information, burial records & cemetery information, genealogical information, yearbooks & enrollment information from area schools, military service information & war memorials, city directories & newspaper archive, and photographs.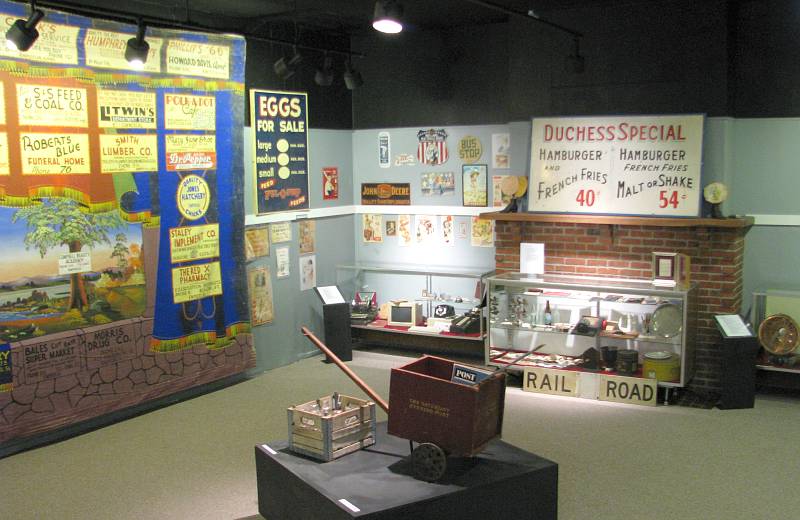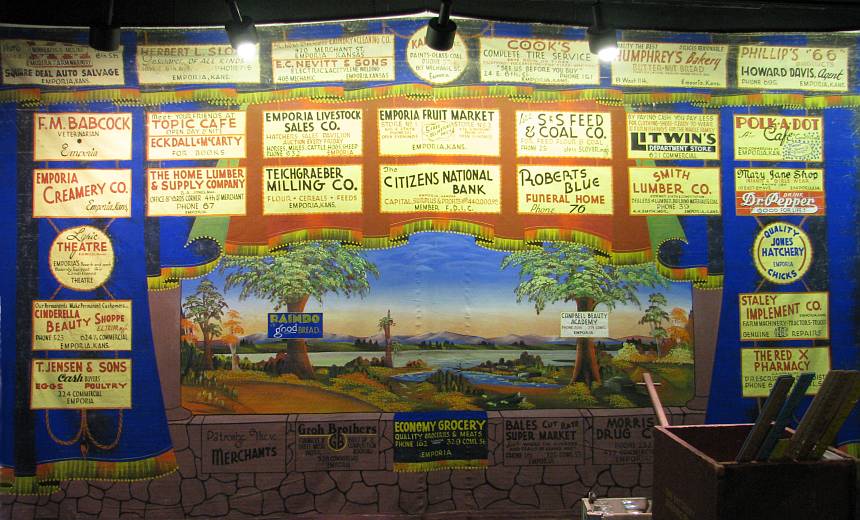 Stage curtain from the Valley Star School from around 1934.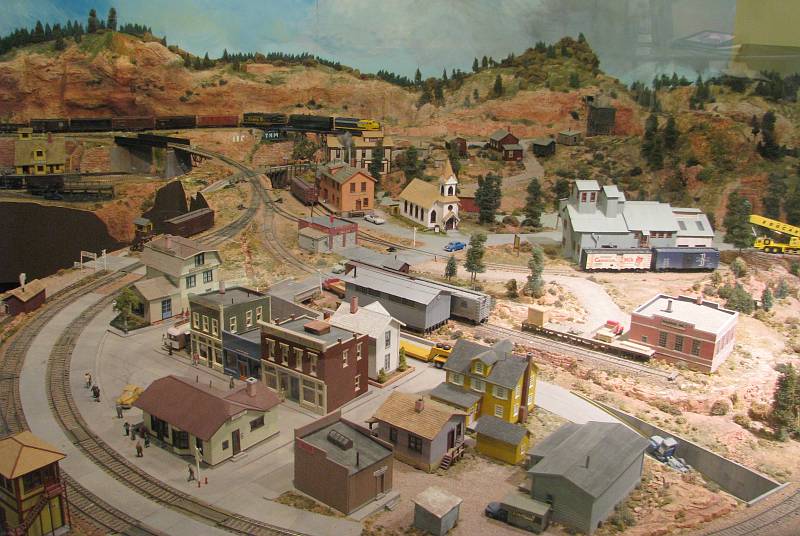 Model railroad exhibit in the J. Warren Brinkman Train Room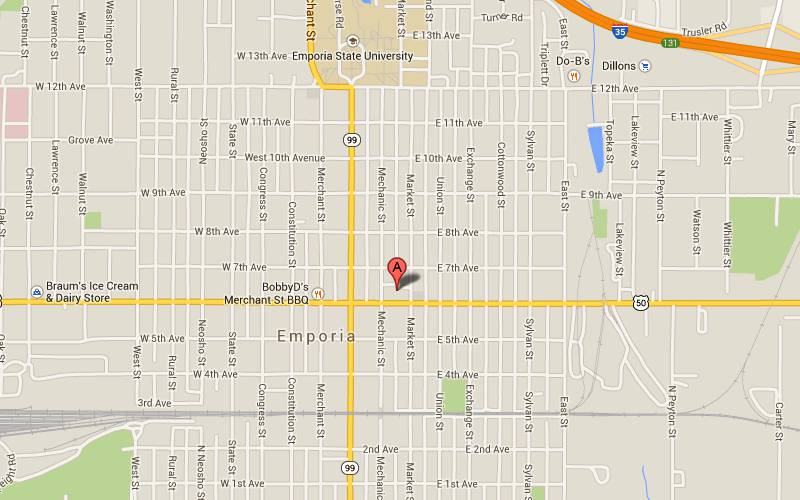 Lyon County Historical Museum Map
copyright 2009-2015 by Keith Stokes