Bed & Breakfast and Spa
750 South National
Fort Scott, KS 66701
(620) 223-3644 (800) 78-GUEST

Dining
Tuesday - Friday: 9AM - 2PM
Saturday & Sunday: 8AM - 2PM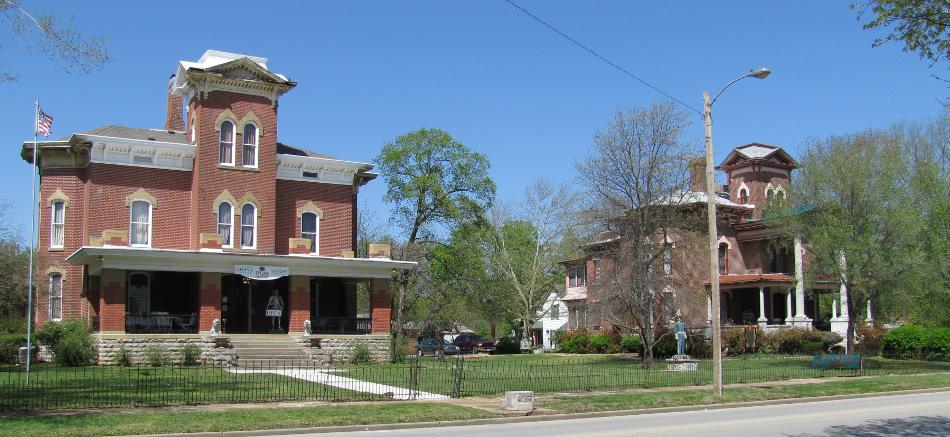 Lyons Twin Mansions Bed & Breakfast and Spa in Fort Scott, Kansas
The Lyons Twin Mansions Bed & Breakfast and Spa in Fort Scott, Kansas is a B&B, tea room, bar and full service spa housed in two Nineteenth century Victorian mansions. The mansions were built for twin sisters in 1872.
Lyon's now serves breakfast and lunch daily until 2PM. When these photos were taken in the Spring, the dining rooms were all decorated with an Alice in Wonderland theme for the spring. The menu was somewhat limited and many items (including 4 which we tried to order) were not available. But the food is good and the servings were quite generous for a tea room.
We started our lunch with Buffalo chicken chunks and blue cheese. The menu says the $4.50 appetizer serves 2, but it was a generous serving for 3. It came with ranch and blue cheese dressing for dipping, but with no breading on the chicken, I would have liked the dressing to have been thicker - it wouldn't stick to the chicken.
We also had pasta scampi, chicken salad, Caesar salad, and the focaccia club sandwich. The club sandwich was over 4 inches thick! My favorite items were the herbed focaccia bread and Caesar salad. The prices are quite reasonable.
Our experience staying at the Twin Mansions was not as positive as the meals. We stayed there in 2014, in the third floor room called the Mandalay It boasted a therapeutic massage tub on a glass pedestal and 52" plasma TV. A lot of effort was put into the room design and was quite attractive, but it was not comfortable.
There were many minor inconveniences like no place but the bed to set and open a suitcase, or no towel bars or hooks. The bathroom had no windows and was very poorly lighted. With the shower curtain pulled, the shower stall was almost pitch black.
Worse, the bedroom had no blinds or curtains. The windows were fairly high on the the walls and we were on the top floor, so that hadn't bothered us too much in the night when we arrived, but in the morning the sun poured in on the bed, making it impossible to sleep.
Breakfast at the Lyons Twin Mansions was the best part of the stay. There is a fairly large menu and the meal was included with the room. The bacon was very good, as were the fried potatoes. The omelet was a little unusual, with the ingredients just folded within the omelet as it was finished, rather than being cooked into the omelet.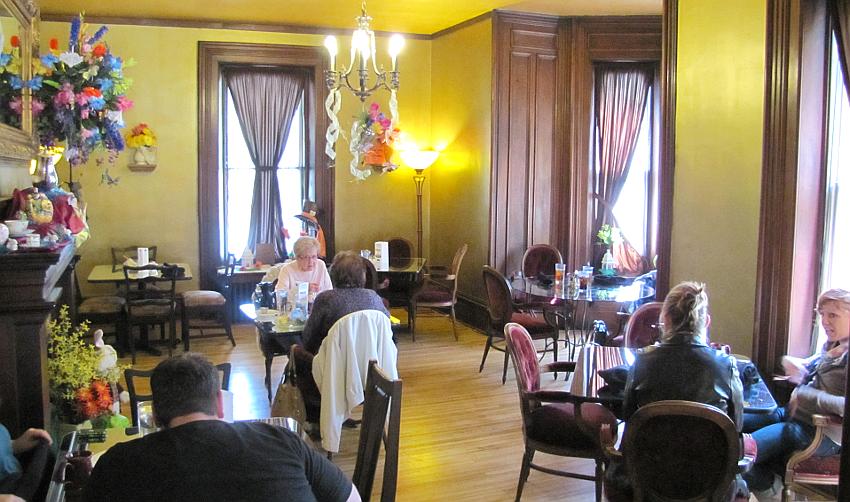 Main dining room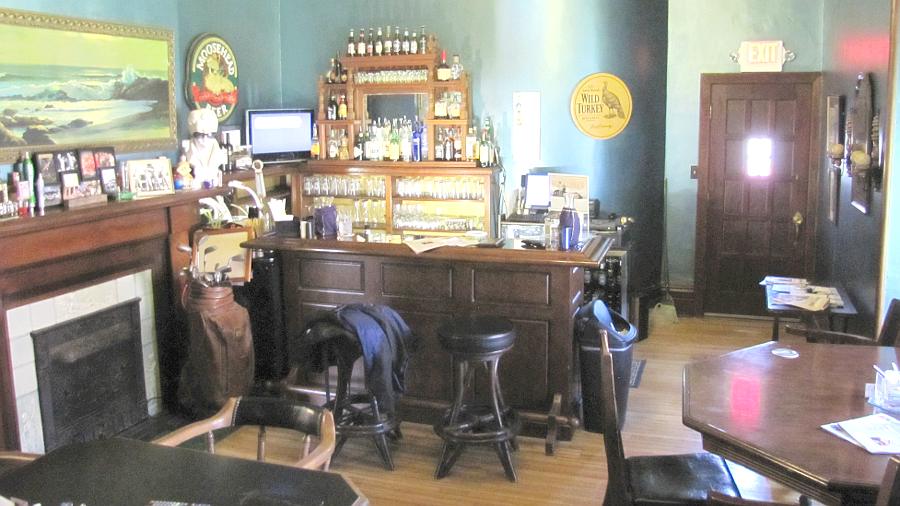 Bar in the library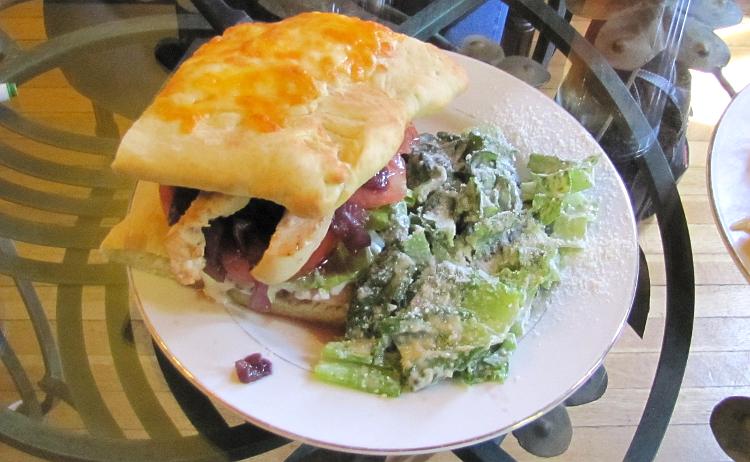 focaccia club sandwich with Caesar salad ($8.75)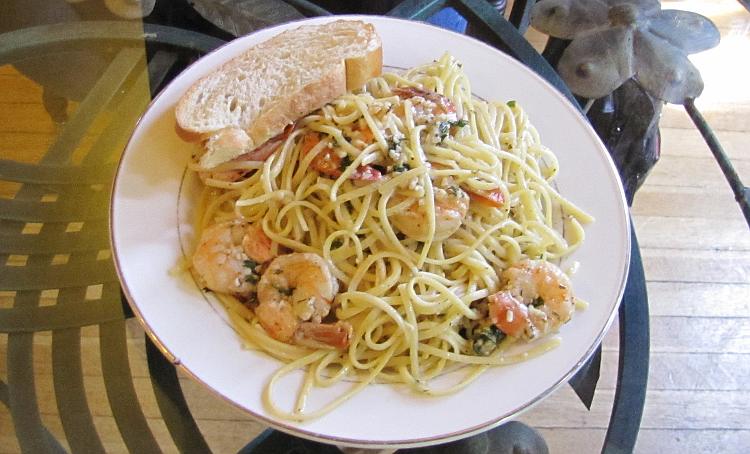 pasta shrimp scampi - linguini pasta, sautéed in a lemon, butter garlic and white wine base ($9.75)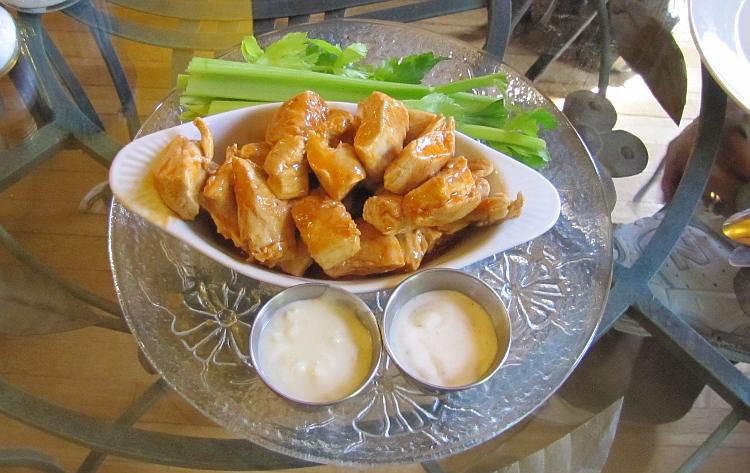 Buffalo chicken chunks ($4.50)

Two egg omelet stuffed with up to 5 ingredients served with one side and bread ($7.50). Bacon ($1.25)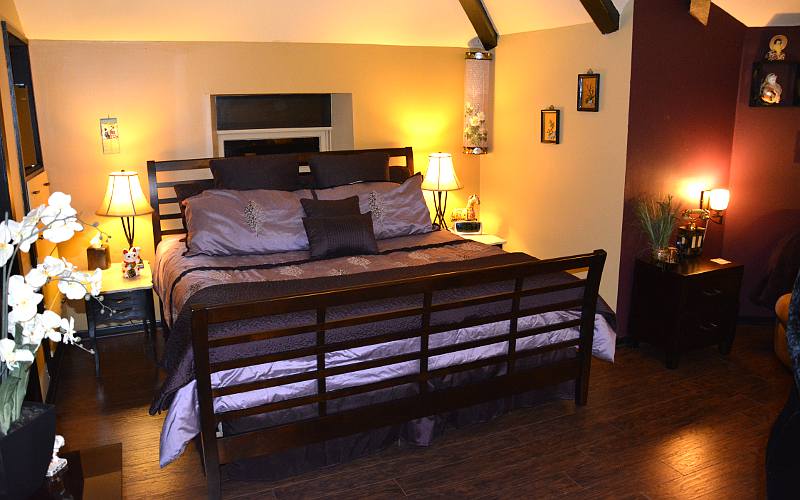 Mandalay room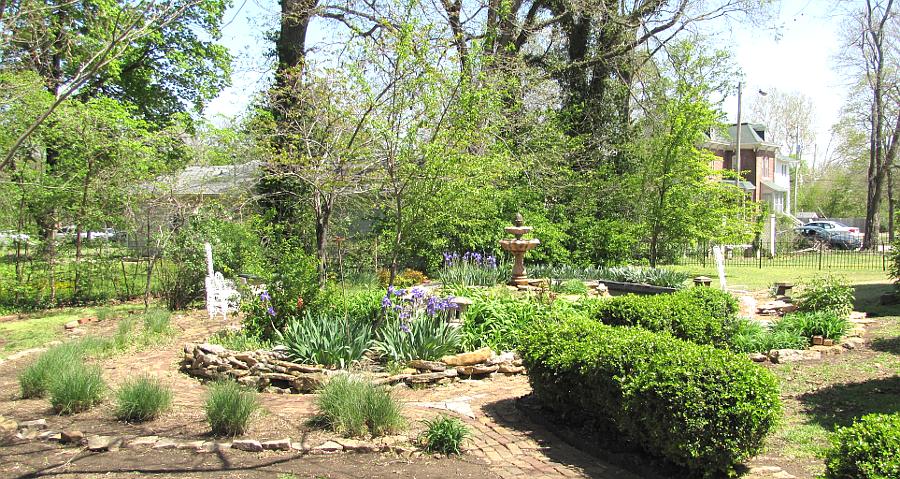 copyright 2011-2016 by Keith Stokes