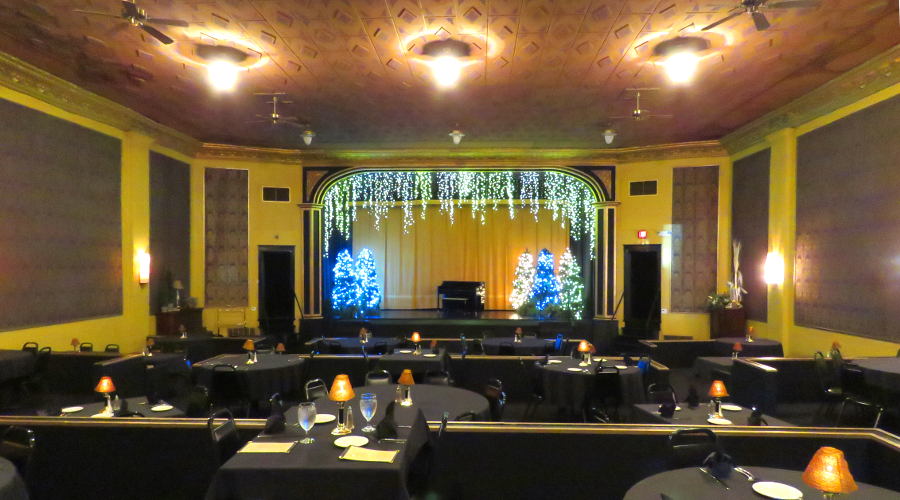 Majestic Theater - Scott City, Kansas
We love it when good food and history coincide. Majestic Theater in Scott City, Kansas is a elegant restaurant in a 1922 movie theater, which still looks like a theater today. The Majestic Theater is owed by John and Joan Shirley and has been a restaurant since 1996.
The menu is fairly short, but has enough variety for all except vegetarians. Entrees include the choice of a starch, a good salad with a delicious blue cheese dressing and fresh bread that is so good that it is hard to stop eating it. The rib eye was very good on our first visit, but more like average the second time. Grilled shrimp and fettuccini Alfredo were very good and the Alfredo had lots of garlic. Our favorite starch has been the fried potatoes with onions.
We have heard good things about the house made desserts, but no desserts had been baked the times that we have dined at Majestic Theater.
While waiting for our entrees during our second visit, the server showed us the upstairs, which had been originally converted to law offices, before the building was turned into a restaurant. Those rooms are now available for private dinning. The original projection room is still there, along with the old projectors. When I asked if there was a tradition of the building being haunted, our server said that she has worked there many years and never experienced anything, but there are other employees who have experienced light touches and sounds. One employee will not work there alone.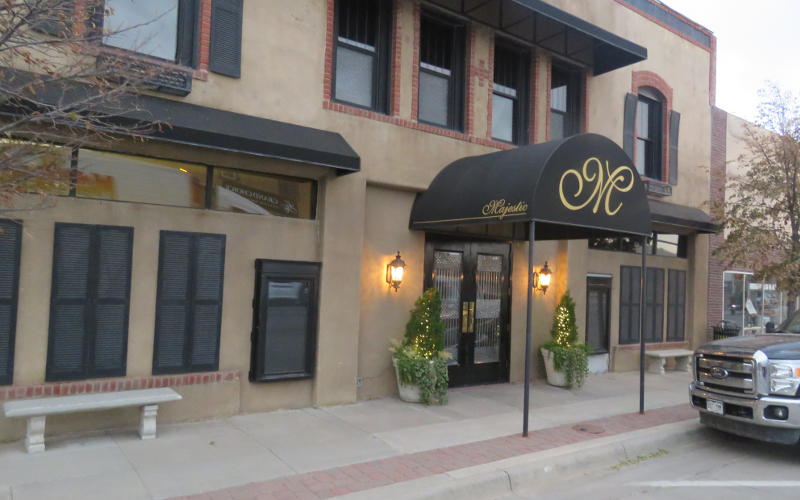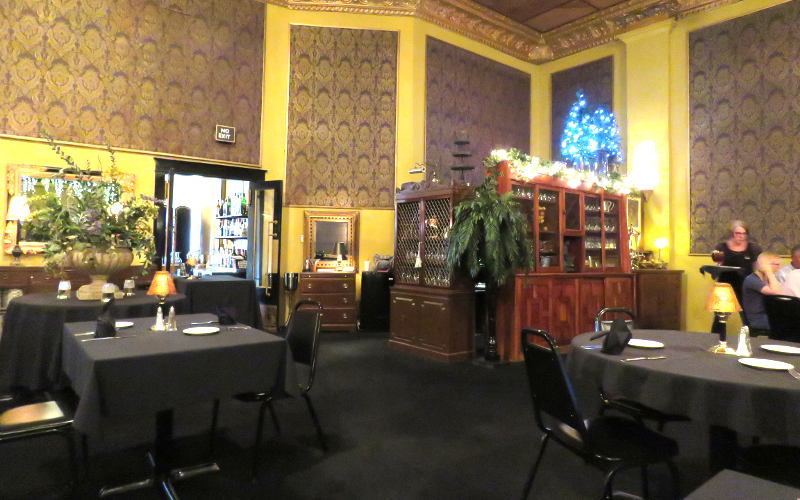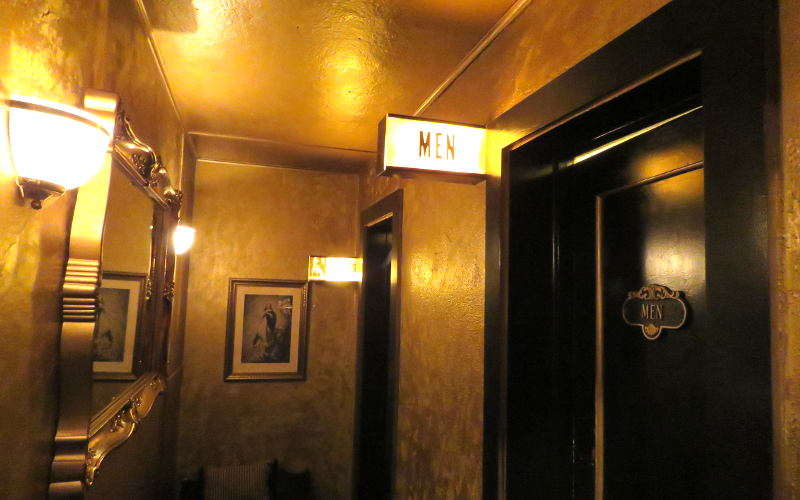 Theater rest rooms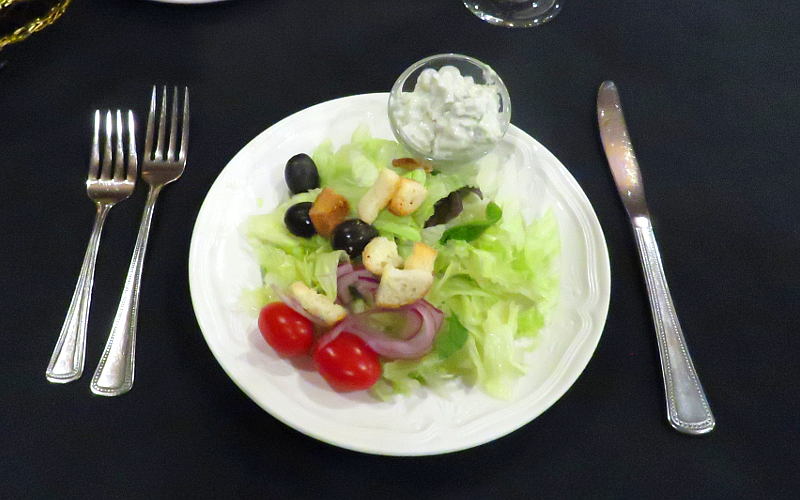 House salad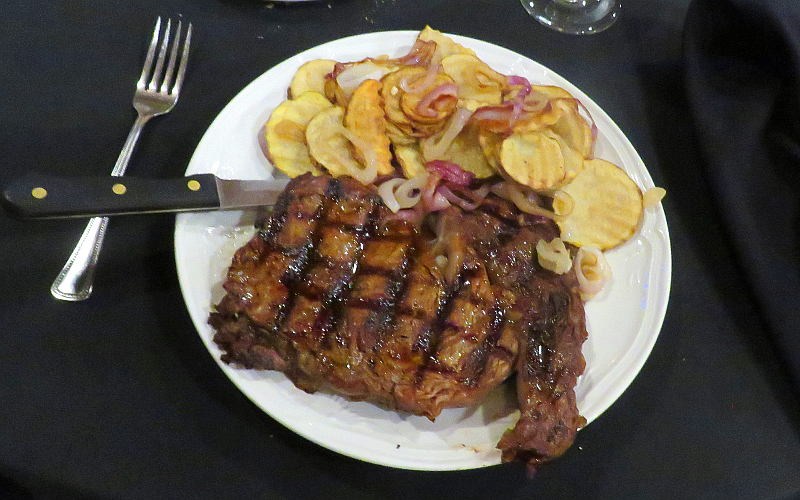 Rib eye with fried potatoes and onions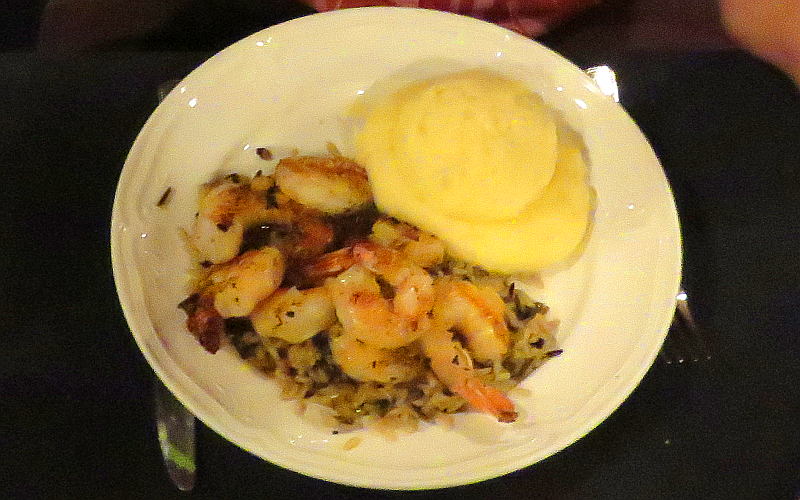 Grilled shrimp with mashed potatoes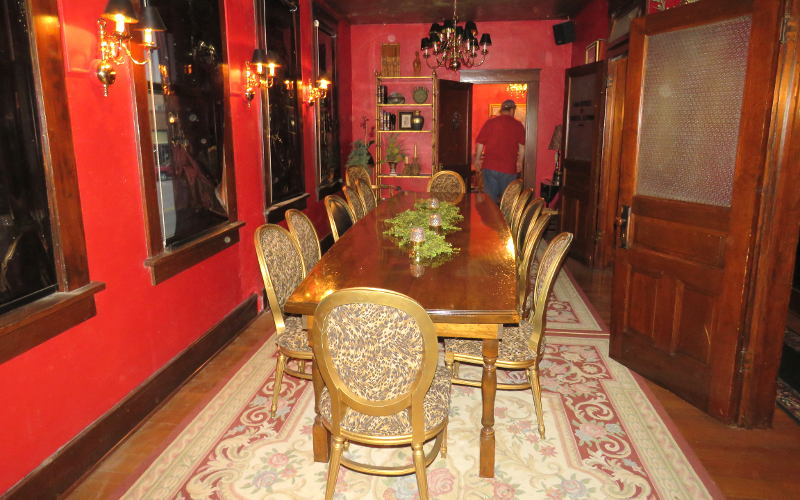 One of the dinning rooms in the former law offices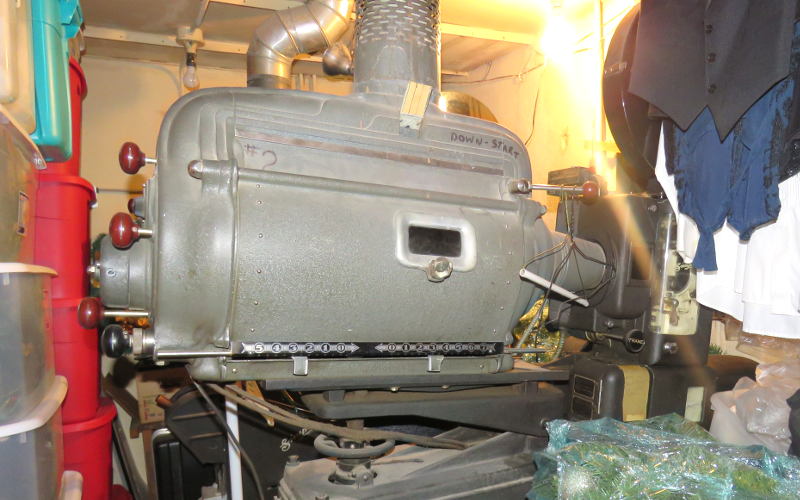 Film projection room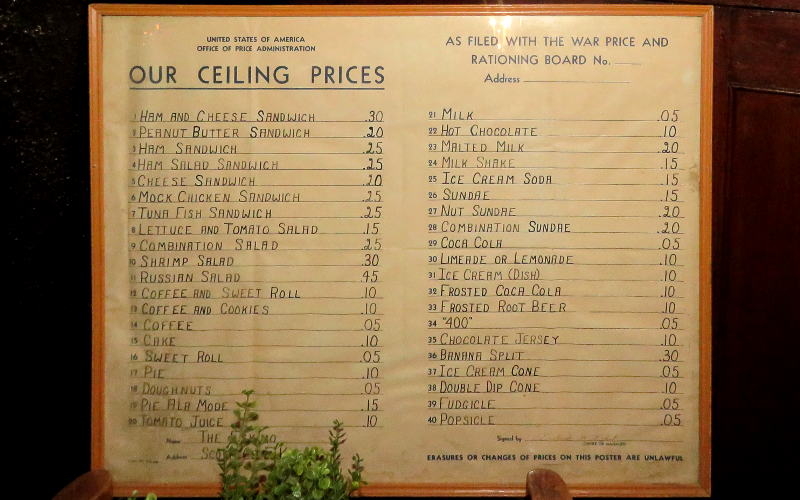 World War 2 Office of Price Administration maximum menu prices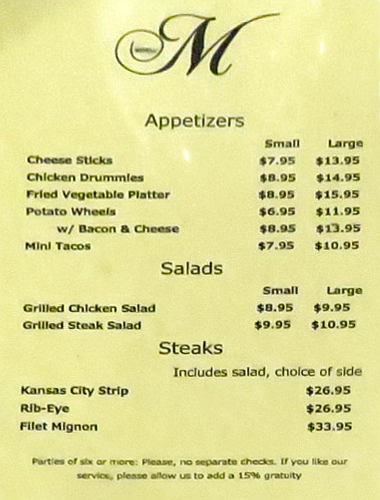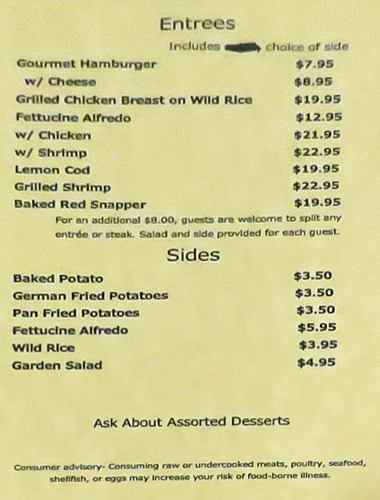 Majestic Theater Restaurant menu from October 2019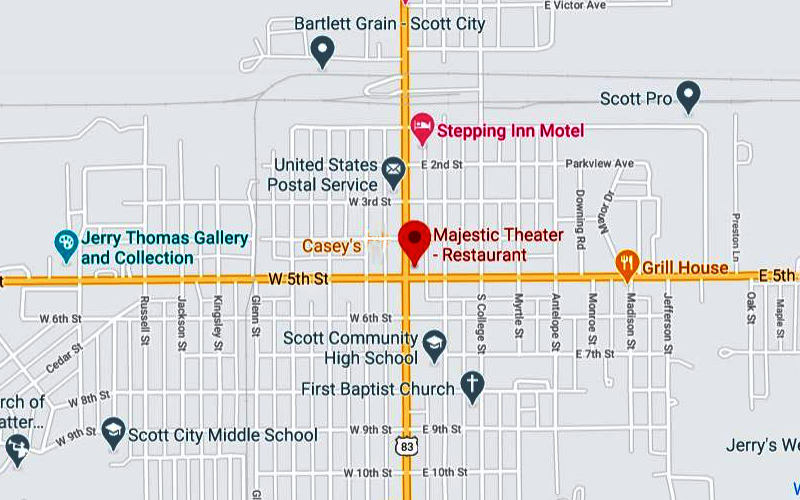 Majestic Theater Restaurant map
copyright 2017-2021 by Keith Stokes