Marion Historical Museum

623 East Main Street
Marion, Kansas 66861
(620) 382-9134

Open May through mid October
Tuesdays -Saturdays: 10 AM till 2 PM
Sundays: Noon till 2 PM or by appointment
Free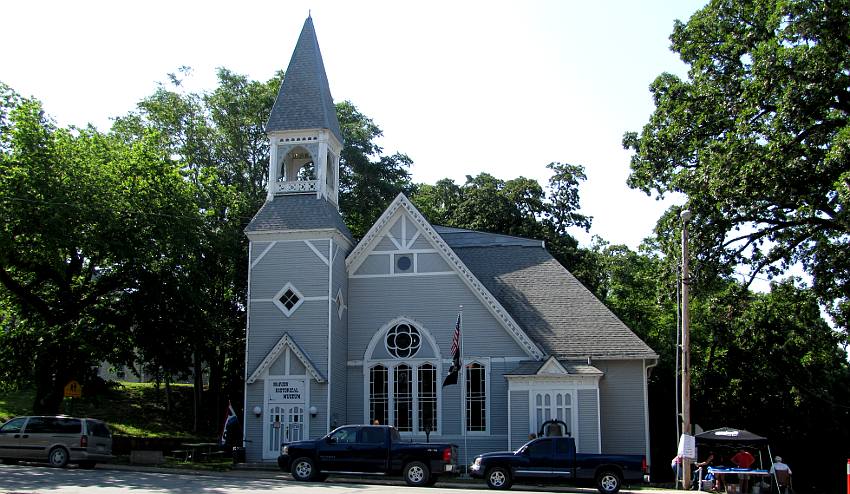 Marion Historical Museum - Marion, Kansas
The Marion Historical Museum occupies the former 1887 First Baptist Church, tucked in the corner of the Marion, Kansas Central Park. This is the nicest historical museum of its size that I have found in Kansas. It is roomy and well lighted with attractive, clever displays. Allow 30 minute to an hour to read and enjoy the many informative descriptions.
The museum opened as the Marion County Museum in 1961. Its displays include 19th century dresses, needlework, dolls, toys, the first Marion Telephone switchboard, the old wooden Canada post office cabinet with letter cubicles, farm tools, early church record books, and a large display of photographs of families and Marion buildings.
The Marion Historical Museum is operated by the City of Marion. There is a large room with historical and genealogical information and museum curator Cynthia Blount helps people from around the world with their research involving Marion County and Central Kansas.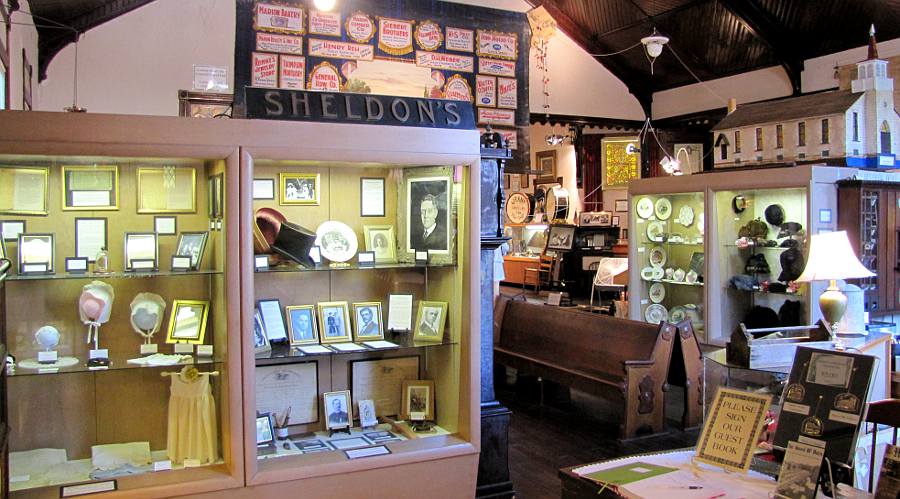 Main Gallery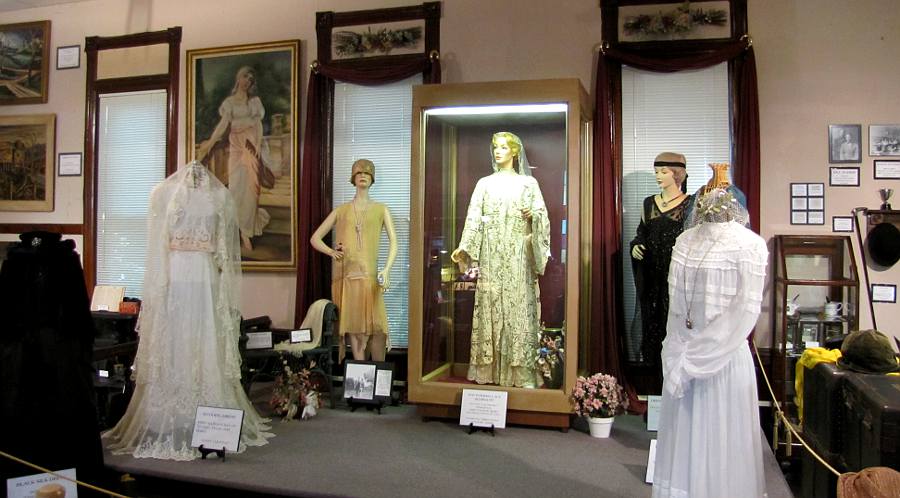 19th Century dresses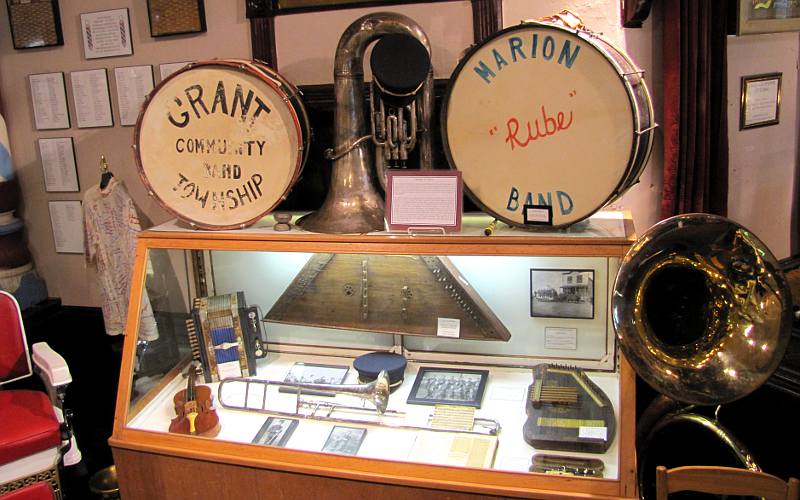 Exhibit about community bands which once served Marion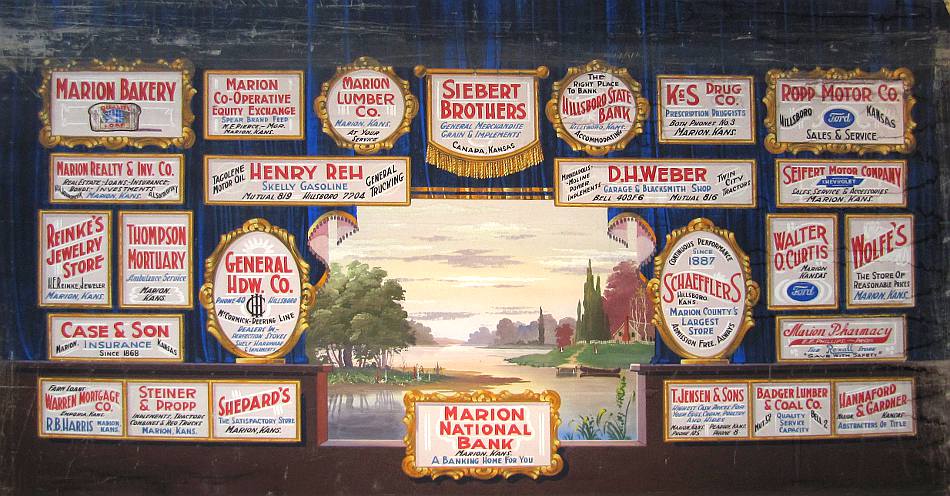 Stage Curtain from the Canada Band Hall - only a few of these wonderful curtains have been preserved across Kansas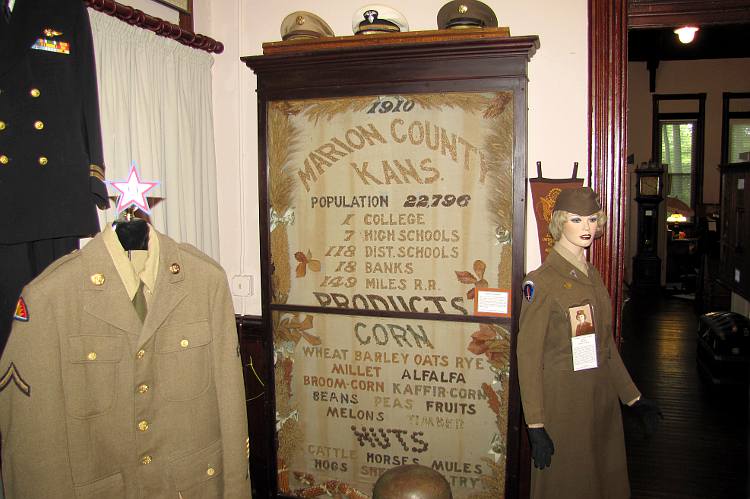 Grain "sampler," one of 5 exhibits made from grain by A. E. Case in 1910 - the other 4 were destroyed in a fire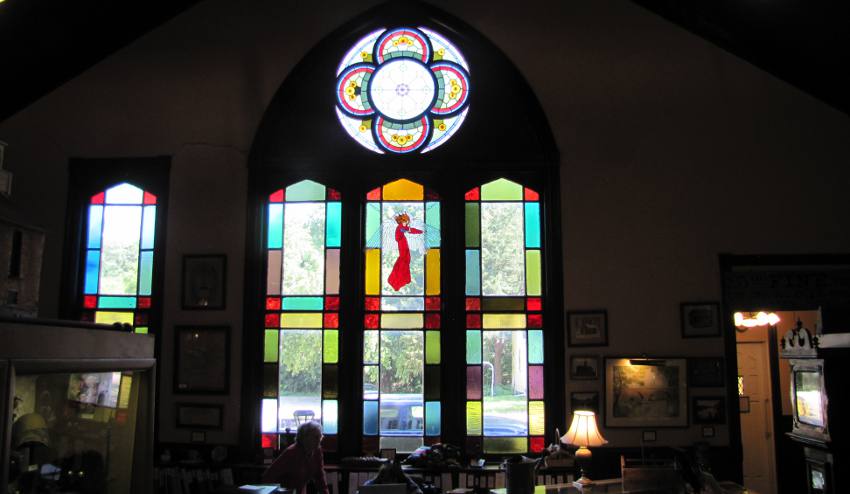 Stained glass window at the front of the church which served various Baptist congregations until the 1950s


Marion Historical Museum Map
copyright 2011-2016 by Keith Stokes