The Gas Pump

101 South Washington Street
Marquette, Kansas 67464
(785) 546-2523

Archive Page only
As of June 2016 the building is for sale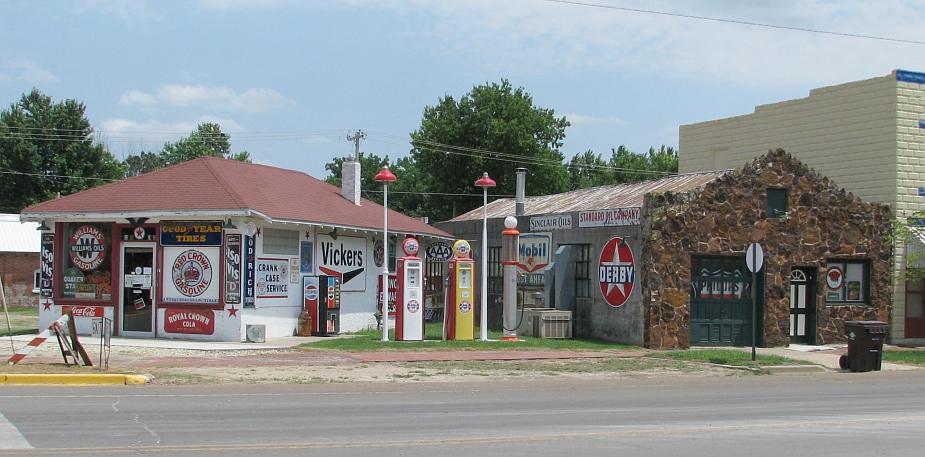 The Gas Pump - Marquette, Kansas
Archive page only. The Gas Pump has closed and as of June 2016, some of the gins had been sold and the building was for sale.
The Gas Pump is the creation of Marquette, Kansas resident, Corky Saum. It is a display of Corky's collection of gasoline station memorabilia and antiques which It is open for a few hours on Saturdays, though it may not open in very cold weather. In addition to displaying the fascinating collection of oil history, The Gas Pump offers some memorabilia and collectibles for sale, including signs, gas pumps, oil cans, maps, collectibles, antiques, memorabilia, and license tags. The Gas Pump also has 3 nearby RV camping spots available with 30 & 50 amp electrical service.
I really had no idea what this was when I discovered in on a Sunday afternoon in 2009. It turned out that The Gas Pump was about 5 years old then and that the building that houses The Gas Pump was most recently used as a Laundromat, but was originally the William's Gas Station.
While in Marquette, be sure to visit the Kansas Motorcycle Museum, which is just a block up the street and open seven days a week.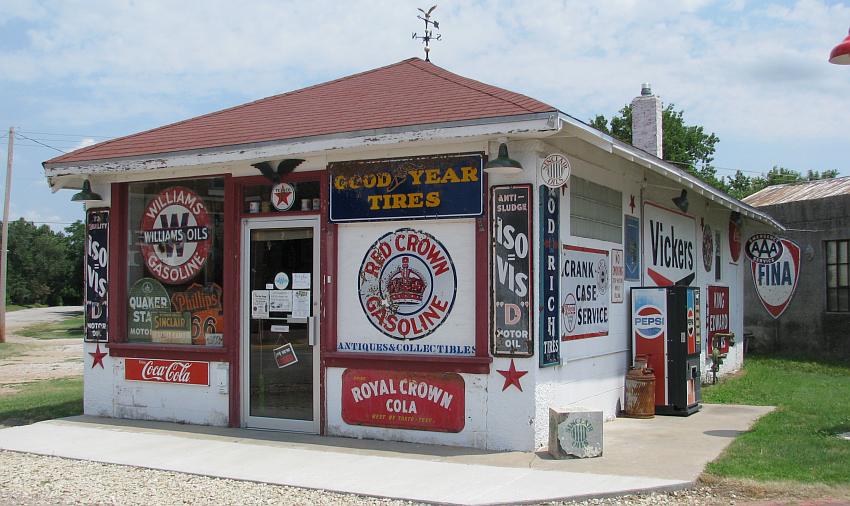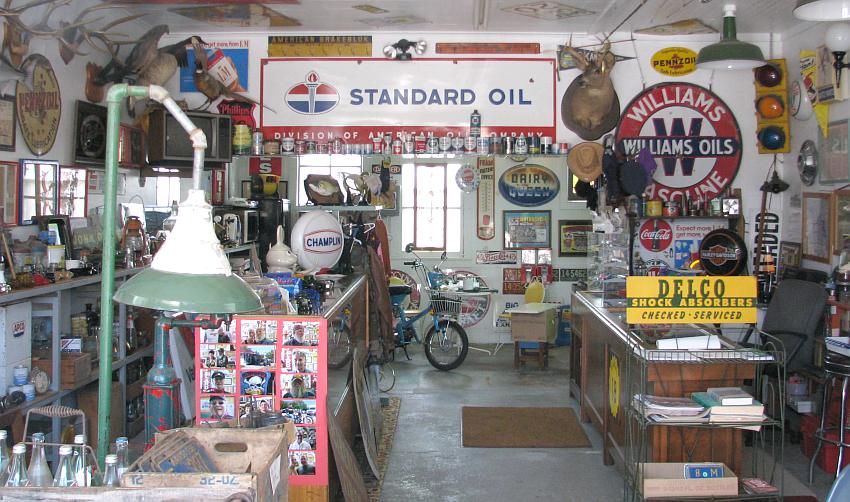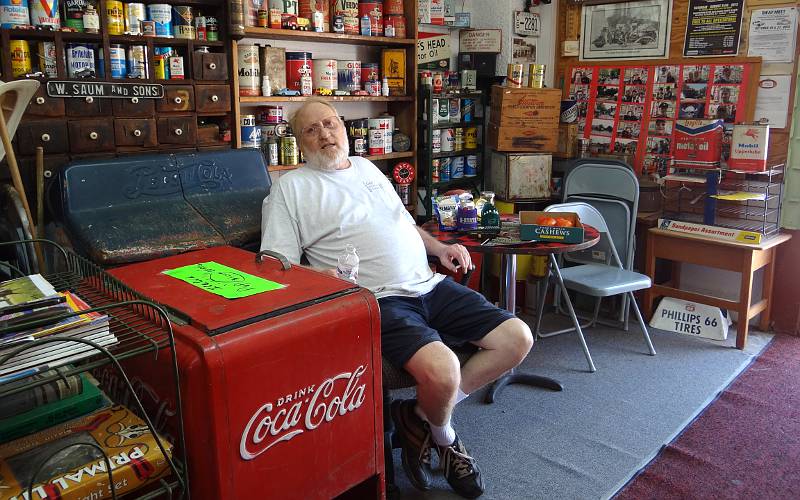 Corky Saum at The Gas Pump on a Saturday afternoon in 2013.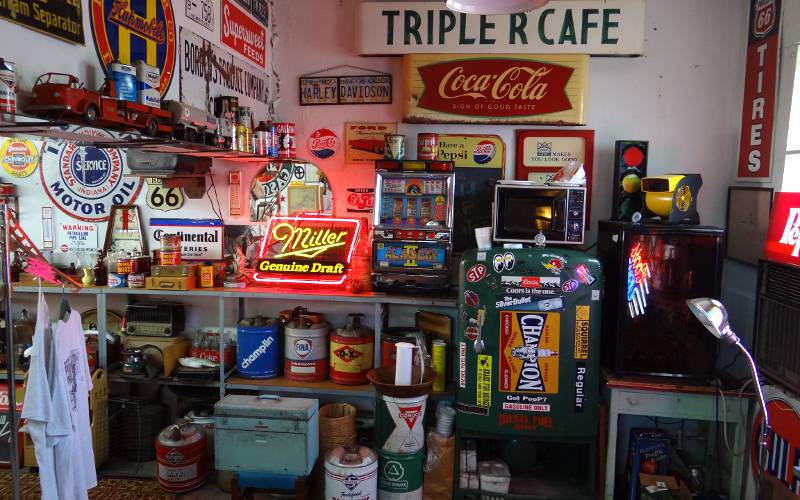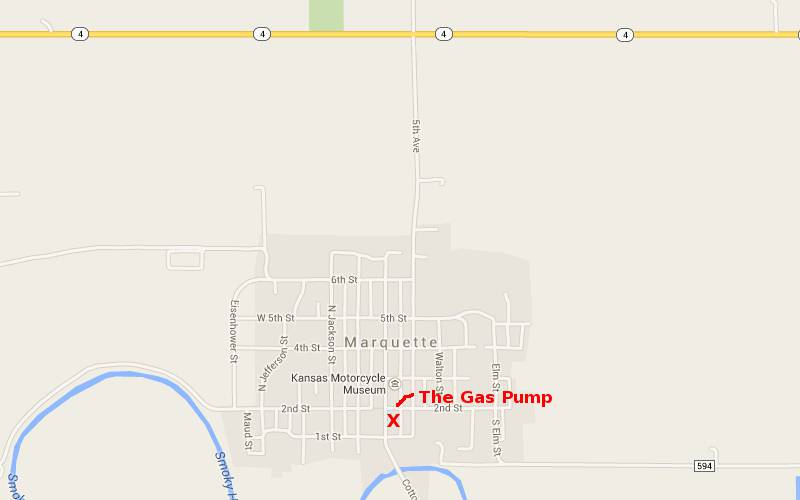 The Gas Pump Map
copyright 2009-2018 by Keith Stokes