McCracken Post Rock City Jail Museum
200 Main Street
McCracken, Kansas 67556

Tours by appointment:
Carolyn Thompson 785 394-2446
Shirley Higgins 785 394-2540
Phyllis Conrad 785 394-2545
Charmaine Wolfe 785 394-1023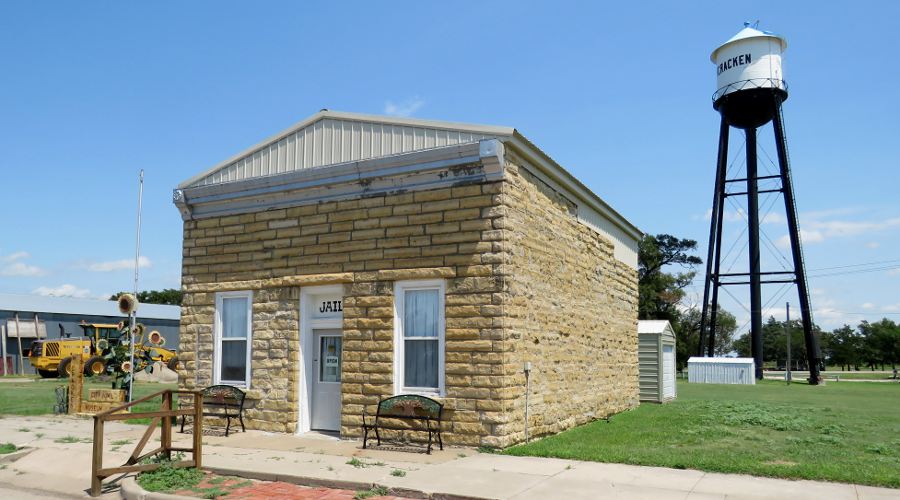 McCracken Historical Museum - McCracken, Kansas
The McCracken Post Rock City Jail Museum is housed in a post rock jail built in 1901 in McCracken, Kansas. It even has two original iron jail cells, which are filled with local history exhibits. There are no regular hours when the museum is open, but the door has a list of the phone numbers of nearby residents who will try to respond when someone wants to tour the museum. They try hard to be accommodating!
Aside from the cool building, the thing that may be most interesting to out of town visitors are the many souvenirs, clippings and photos about the 1972 filming of the movie, Paper Moon, staring Tatum O'Neal and her father, Ryan O'Neal. Several scenes were filmed in McCracken, with more locations in the surrounding area. Almost all of the film was shot in Kansas.
Some of the movie was shot just 2 blocks up the street.
The volunteers who run the museum are happy to help you find other things of interest in the community. They even called other people in town who met us and showed us the 1924 St. Mary's Church, which is no longer active, but is being preserved by a local foundation.
The museum was dedicated on July 14, 2001.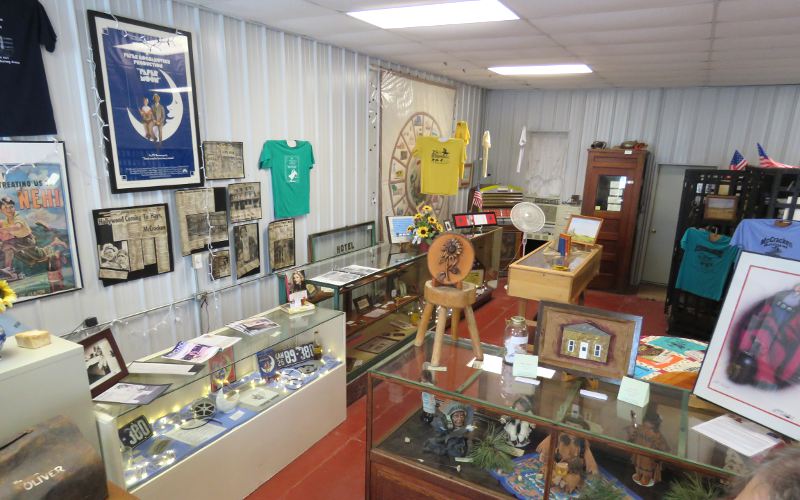 This is about half of the museum.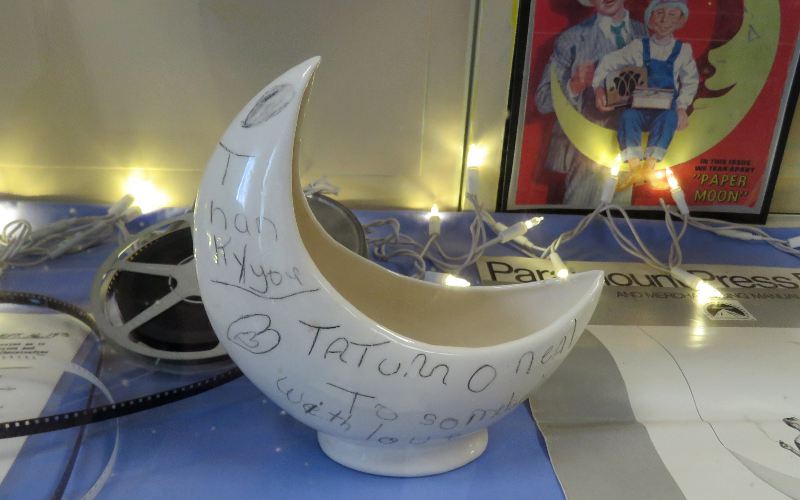 Ceramic moon which was signed by Tatum O'Neal & Peter Bogdonovich (director of Paper Moon)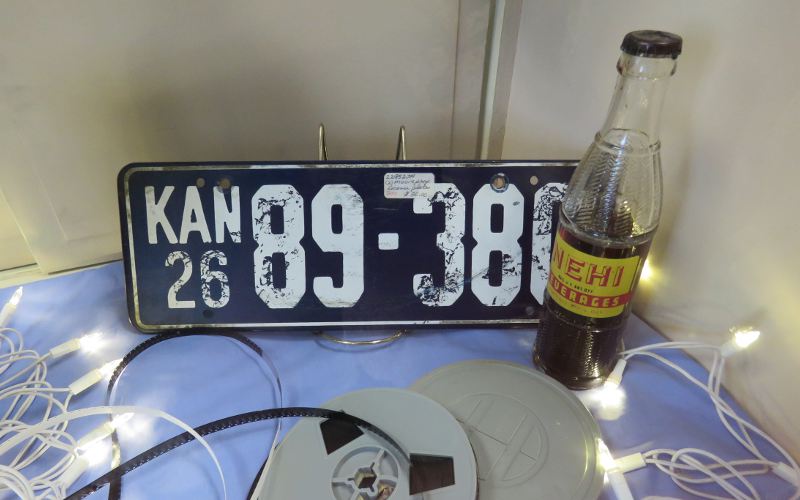 Props used in the filming of Paper Moon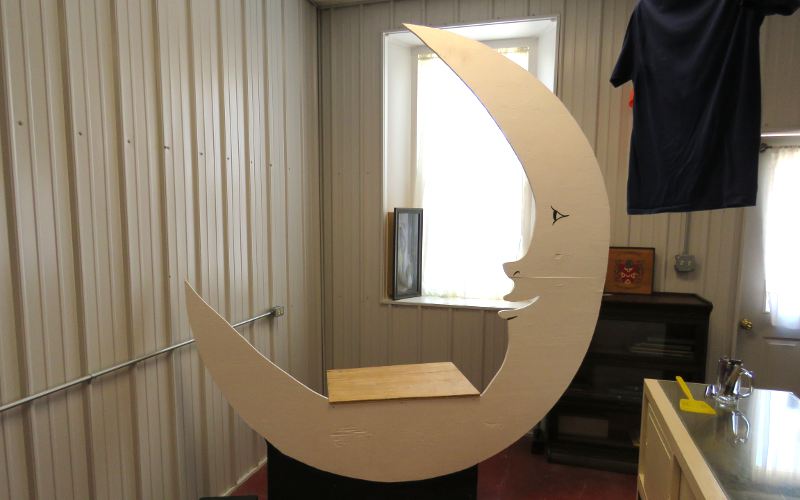 Visitors are invited to have their picture taken with this Paper Moon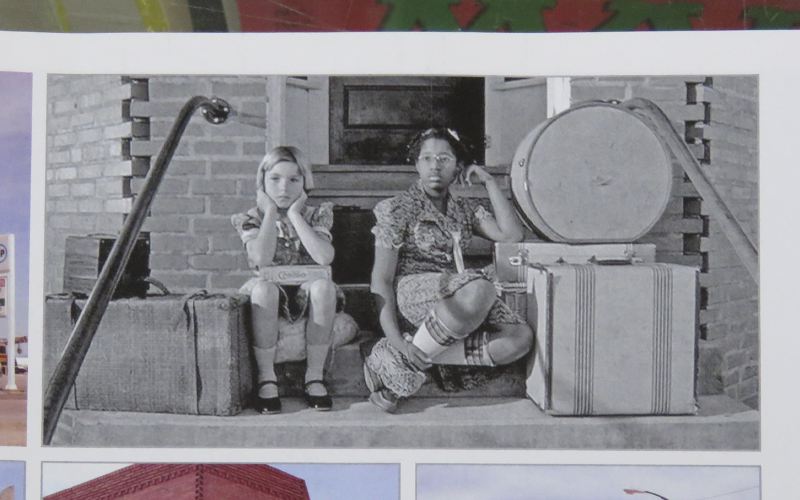 The museum has a huge collection of photos from the filming of Paper Moon.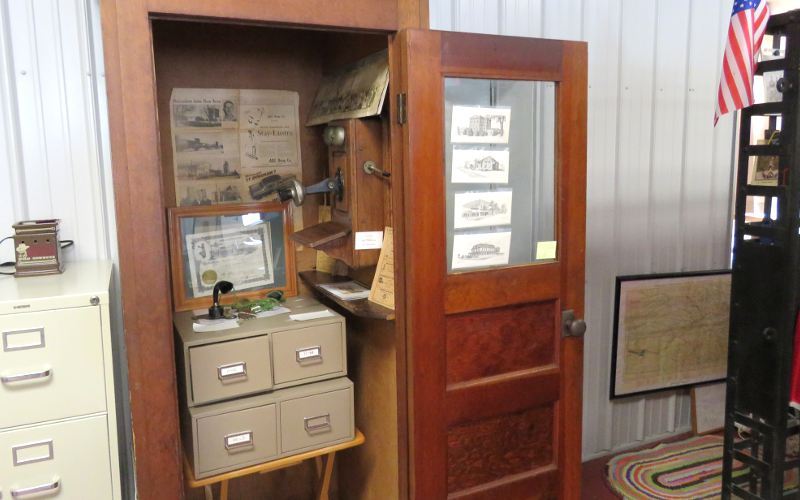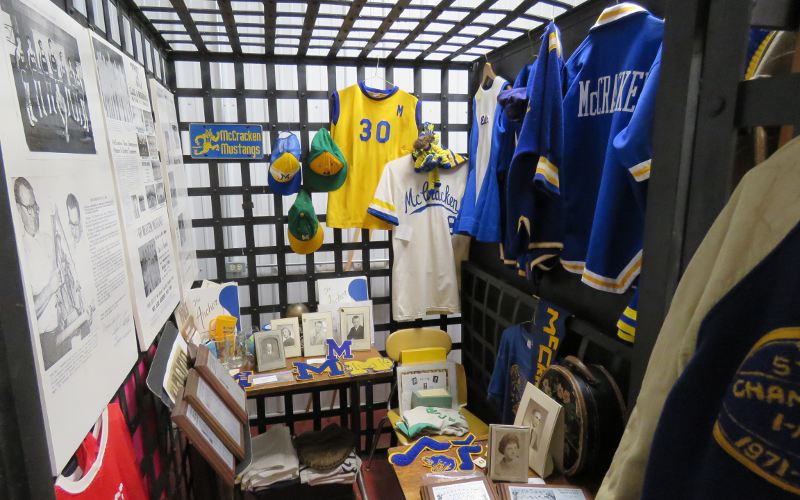 Memorabilia from the now closed McCracken High School
The McCracken Mustangs won the Kansas State High School boys class 1A basketball championship in 1972.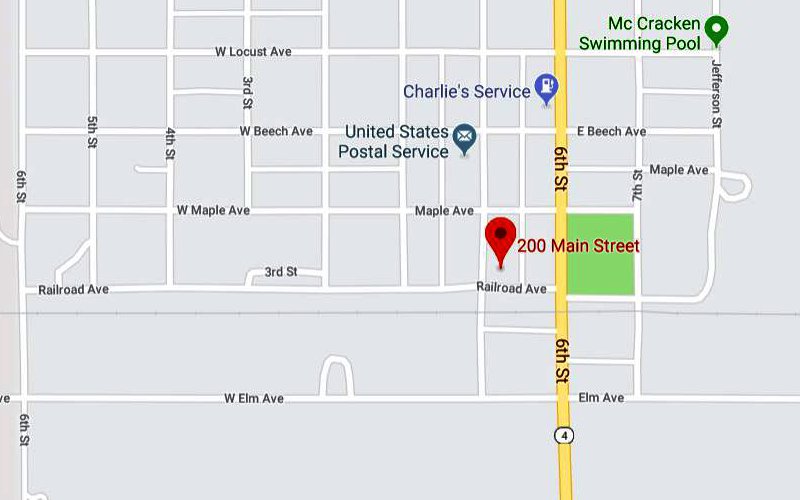 McCracken Historical Museum Map
copyright 2016-2019 by Keith Stokes