McPherson College Auto Restoration

Templeton Hall
McPherson College
McPherson, Kansas 67460
(620) 242-0400

Open House during C.A.R.S. Club Car Show in May
Other tours by appointment - $5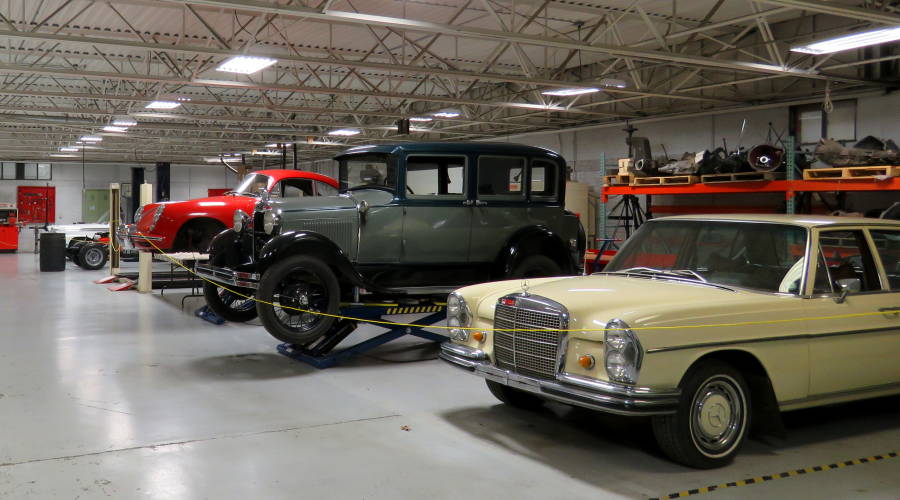 McPherson College Auto Restoration - McPherson, Kansas
McPherson College in McPherson, Kansas, is the only school in the country offering a four-year degree in Automotive and Motorcycle Restoration Technology. The program includes complete restoration of classic and antique automobiles & motorcycles built from 1886 to 1970.
The program began in 1976 when local entrepreneur Gaines H. "Smokey" Billue provided 125 classic and antique cars and initial funds for the program. With the help of industry and individual donors (notably Jay Leno) it has grown to be world famous. Students learn diverse skills such as panel fabrication, welding, foundry, paint work, woodworking, upholstery, electrical, engine rebuilding and all the other mechanical aspects of automotive restoration.
Six degree tracks are offered in the program: Automotive Restoration Technology, Historic Automotive Technology, Automotive Restoration Management, Automotive Communication, Automotive Restoration Design Technology, and Motorcycle Restoration Technology. Each student has to take 12 core courses including upholstery, woodworking, engine rebuilding, machining, electrical & electronics, paint and sheet metal restoration, with advanced courses in their specialty.
These photos were taken during the C.A.R.S. Club Car Show at the college in May. Tours may be arranged at other times by calling (620) 242-0400.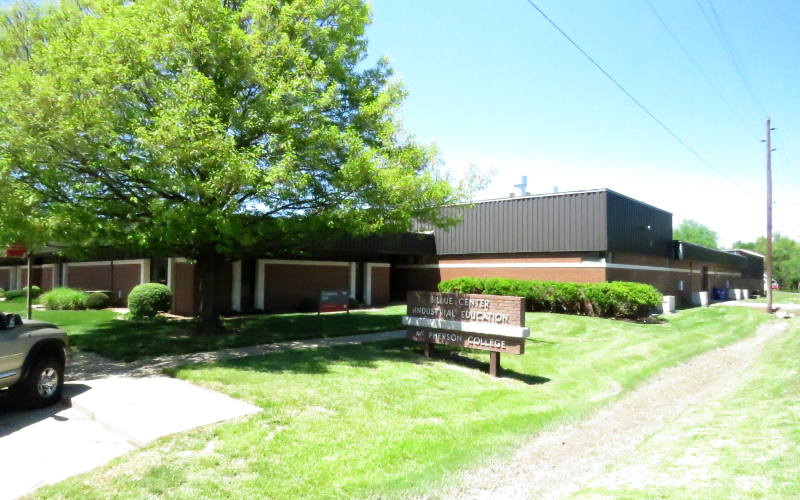 Templeton Hall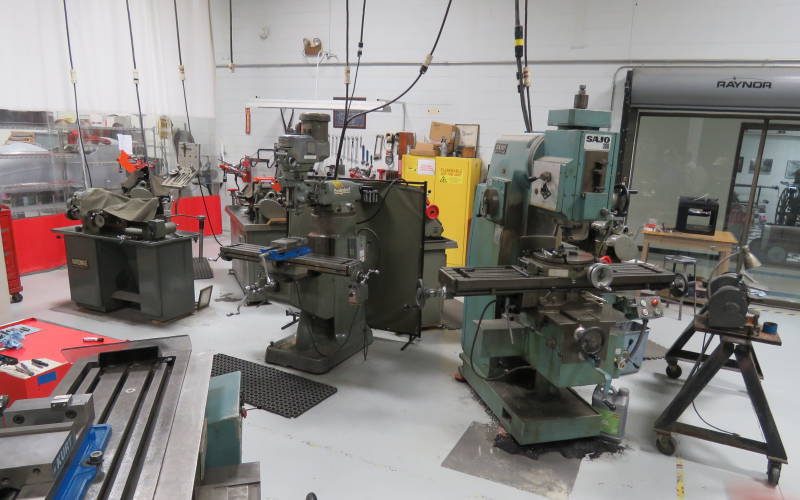 Machining Lab - The Sajo 300 is used to print parts.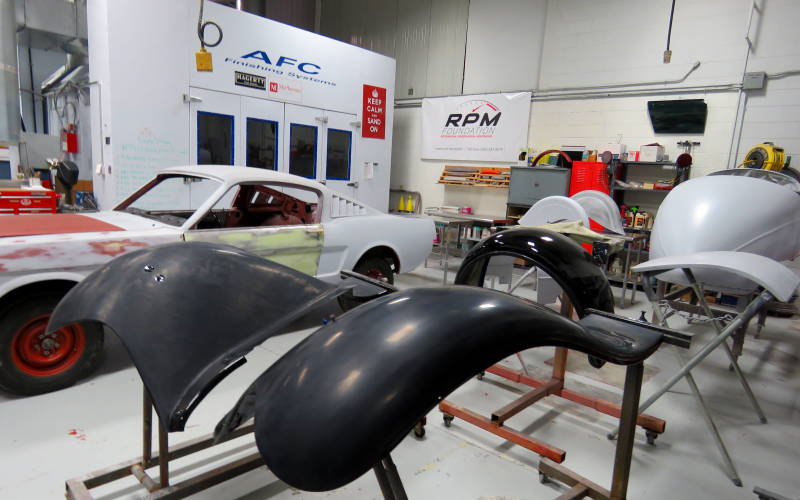 Paint Lab - the parts in the foreground are from a Model T Speedster body.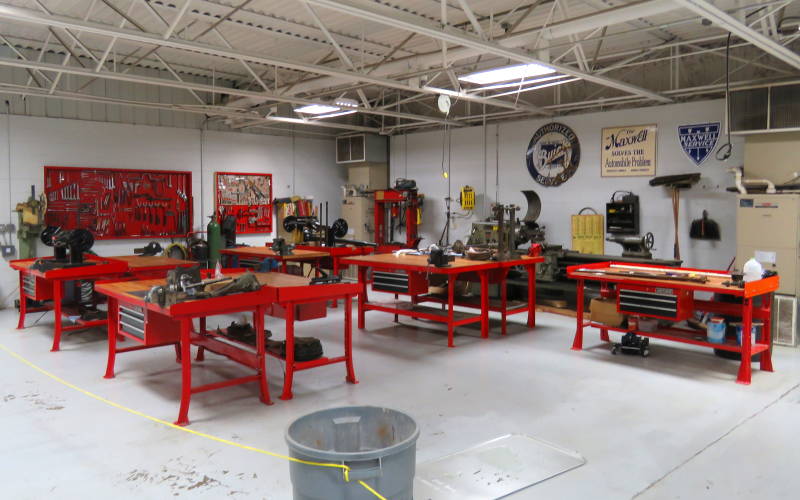 Drive train Lab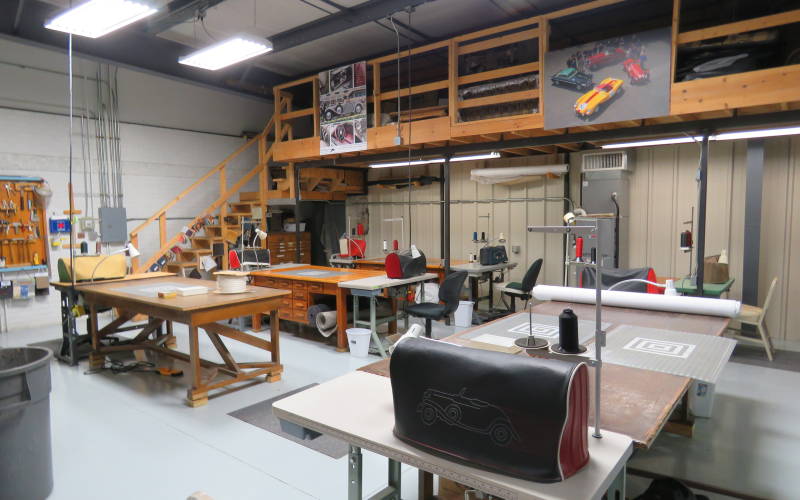 Trim Lab - upholstery restoration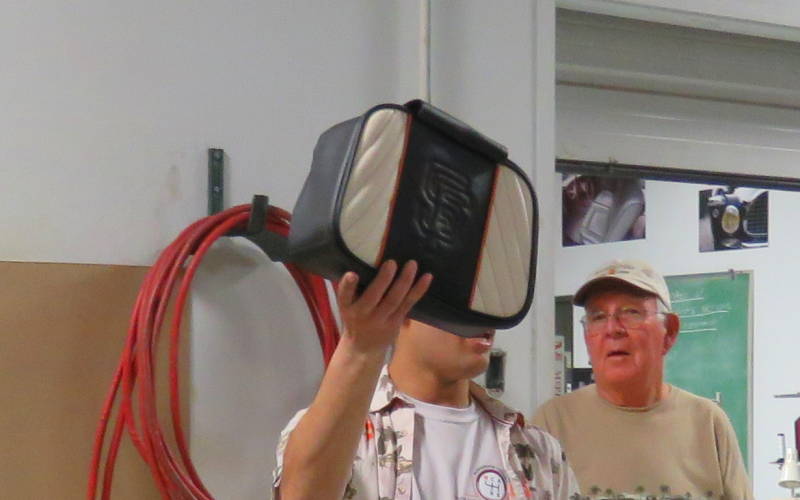 One of the early things which all students do is design, build & upholster a 12" x 14" mini seat like this one.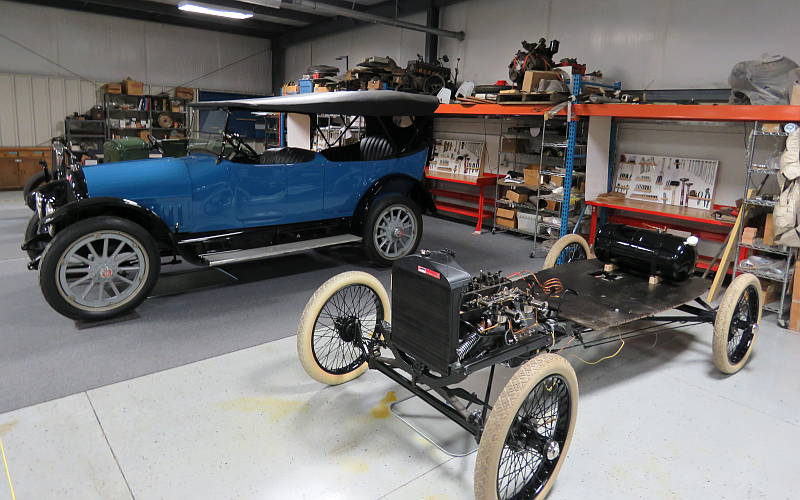 Final Assembly - The 1926 Ford Speedster at the right is the whose body parts are shown in the
Paint Lab above.


Page Two of McPherson College Auto Restoration
copyright 2017 by Keith Stokes