McPherson Museum

1111 E. Kansas Avenue
McPherson, Kansas 67460
(620) 241-8464

Adults: $3 Students: $2
12 and under: $1

Open: Tuesday - Sunday 1-5 PM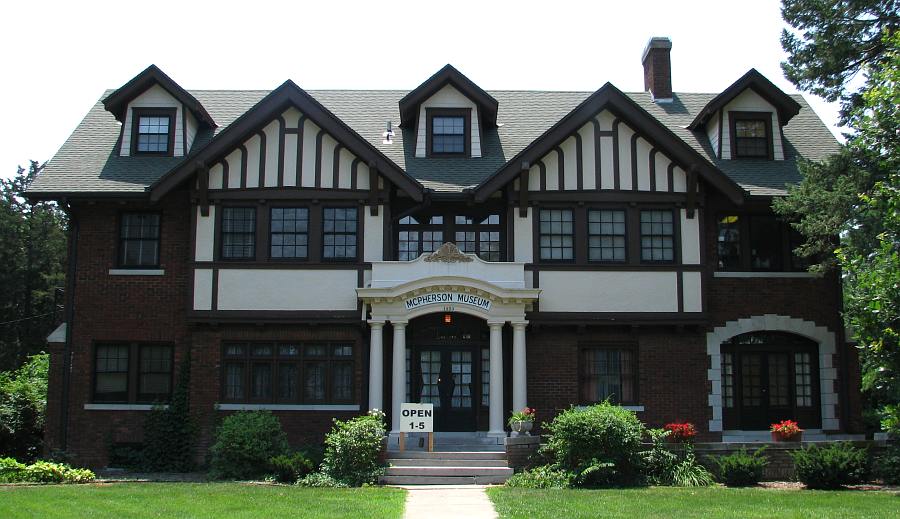 I think that the McPherson Museum & Arts Foundation in McPherson, Kansas is one of the most interesting local historical society museums in Kansas. Unlike many local historical museums, this one has interesting collections devoted to minerals, fossils, Native American pottery, plus unique McPherson and central Kansas history. NOTE: The museum has moved into a new facility since this was writen and the photos are of the old facility.
The McPherson Museum occupies an attractive 1920 Tudor Revival home and some of the rooms on the main floor retain the original character and beauty of the home.
My favorite gallery in the McPherson Museum is devoted to Fossils which were donated to McPherson College by its first graduate, Dr. James Z. Gilbert, who excavated them in the early 1900s at La Brea Tar Pit in California. A dire wolf, saber tooth cat, and giant ground sloth from La Brea tar pits are on display, along with fossils from the region. La Brea artifacts were donated to McPherson College by its first graduate, who discovered them in the early 1900s at La Brea.
Another room displays meteorites and rocks collected by McPherson College professor, Dr. Harvey Harlow Nininger, who the museum says is considered the father of modern meteoritics.
The McPherson Museum is not handicap accessible.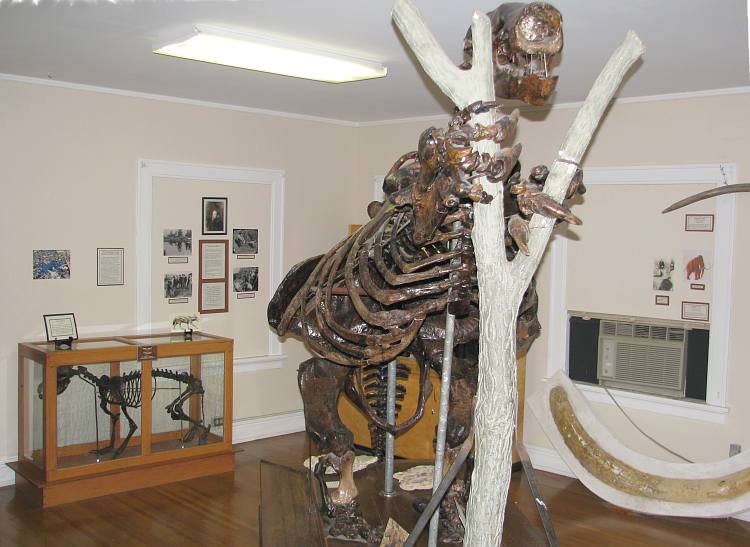 This saber tooth cat and giant ground sloth are just two of the La Brea fossils. The Mammoth tusk was found in McPherson County.

The African room displays one of the original MGM mascot lions, as well as art and tools from various African countries.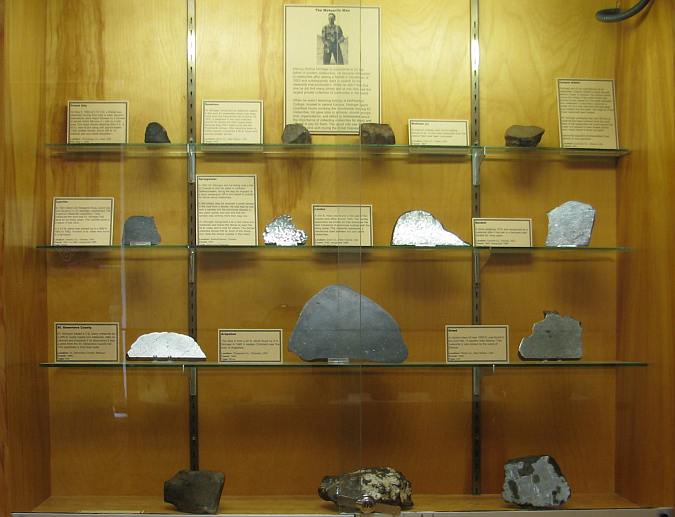 The Meteorite Man - Dr. Harvey Harlow Nininger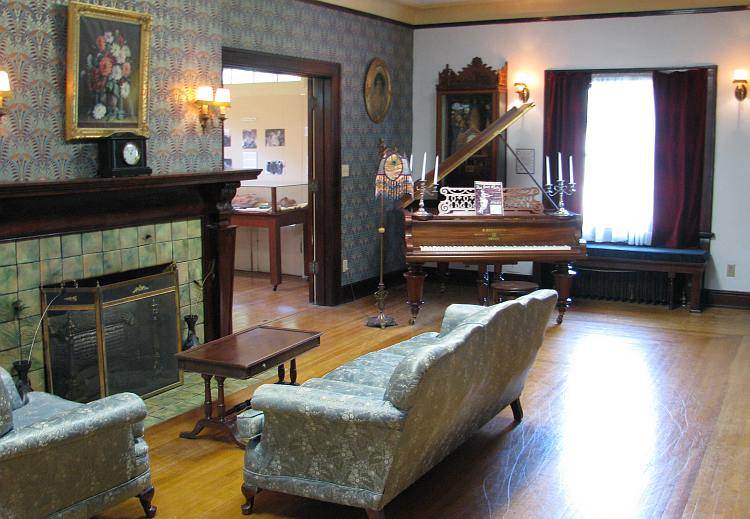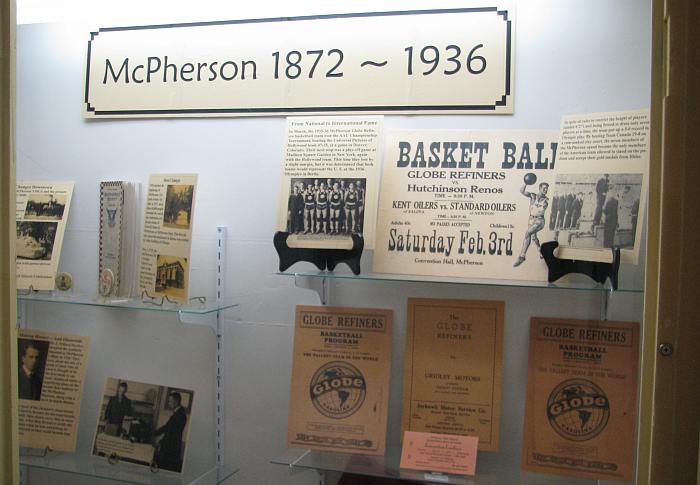 In March, 1936 the McPherson Globe Refiners Basketball Team won the AAU Championship Tournament. 6
members of that team went on to form the core of the US Olympic basketball team that represented the United
States in Berlin and won the gold medal.
L-11/09 copyright 2009-2013 by Keith Stokes