McPherson Museum

1111 E. Kansas Avenue
McPherson, Kansas 67460
(620) 241-8464

Adults: $4 Students & Seniors: $2
Open 8AM - 5PM Monday - Friday
1-5 PM Saturday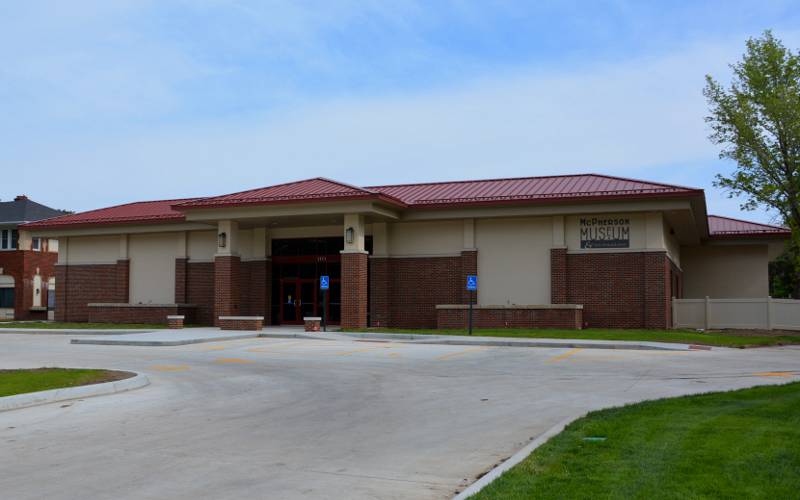 McPherson Museum - McPherson, Kansas
When I first visited the McPherson Museum & Arts Foundation in McPherson, Kansas it was one of the most interesting local historical society museums in Kansas. Unlike many local historical museums, this one had interesting collections devoted to minerals, fossils, Native American pottery, plus unique McPherson and central Kansas history. At that time, the McPherson Museum occupied an attractive 1920 Tudor Revival home and some of the rooms on the main floor retain the original character and beauty of the home.
The Museum and Arts Foundation has since purpose built a large modern museum, which is handicap accessible and should someday be even more impressive. But the new structure had taken the available funds and it will be years before how the new displays are built. There is much less to see at this time. As of May 2014 when these photos were taken, another $100,000 was still needed for new exhibits.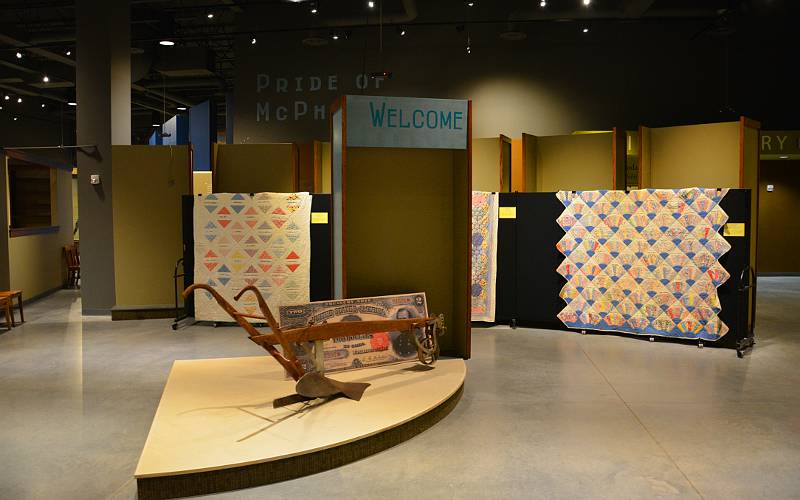 The McPherson Exhibit Hall will house the many stories of life in McPherson.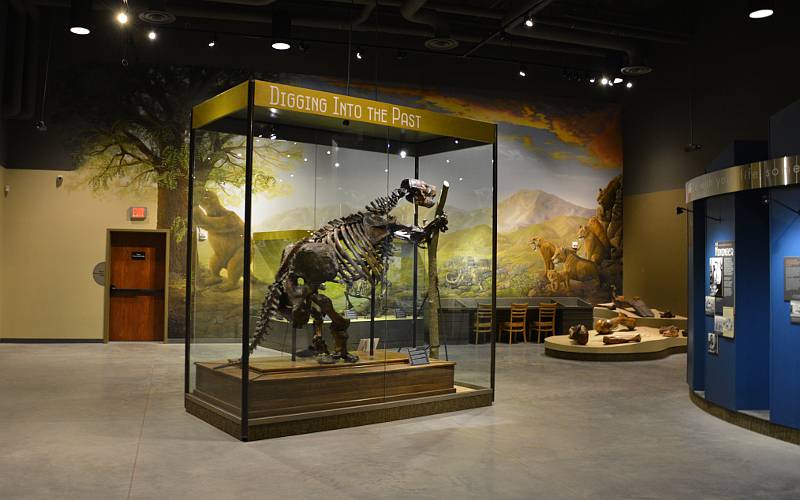 La Brea artifacts were donated to McPherson College by its first graduate, J. Z. Gilbert, who discovered them
in the early 1900s at the La Brea tar pits.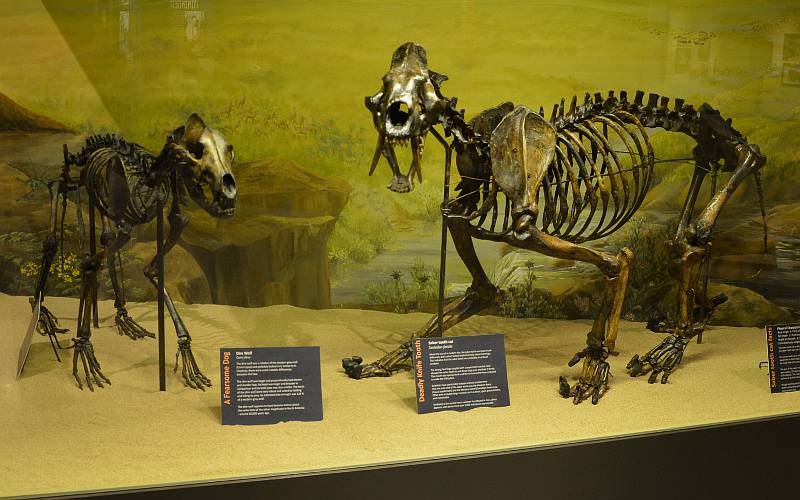 A dire wolf and a saber tooth cat from the La Brea tar pits.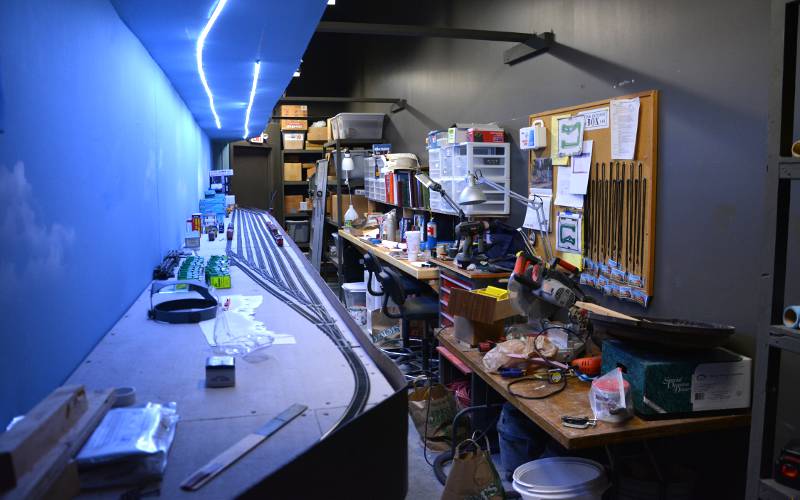 Work in progress on the Mid Kansas Model Railroaders layout. They had several exhibits at the former Cedar's nursing home
which was demolished to make way for this new museum.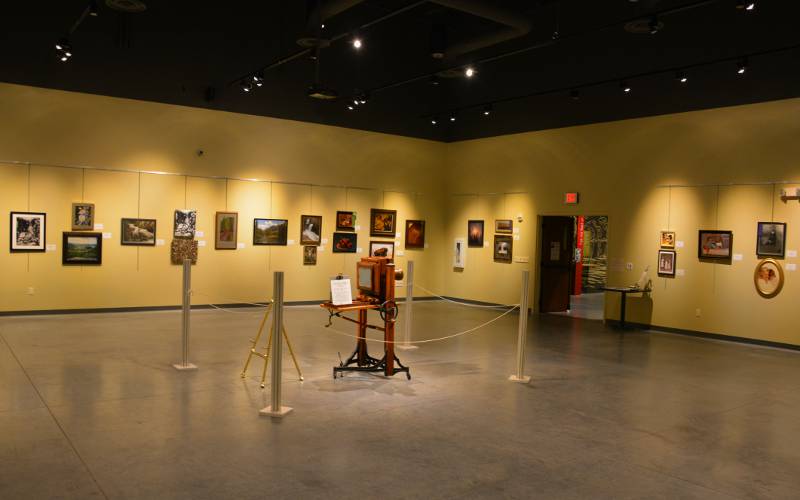 The Art Gallery will showcase the Museum's collections, including its Birger Sandzen pieces, art from the USD #418
collection and traveling exhibitions.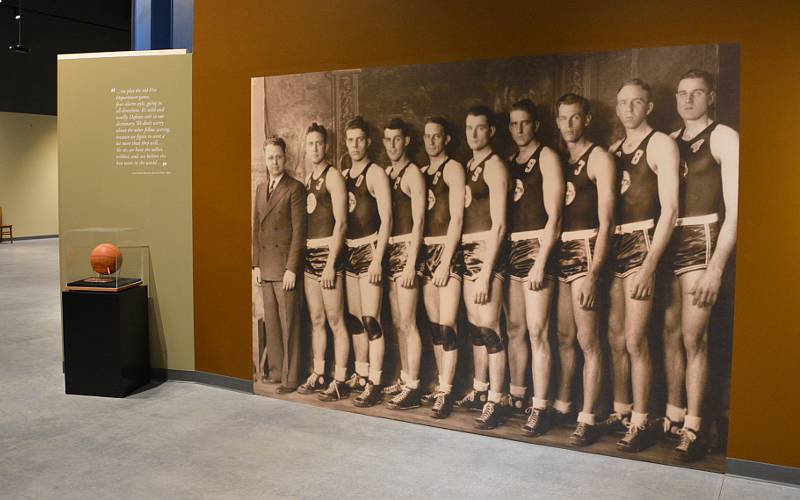 In March 1936 the McPherson Globe Refiners Basketball Team won the AAU Championship Tournament. 6
members of that team went on to form the core of the US Olympic basketball team that represented the United
States in Berlin and won the gold medal.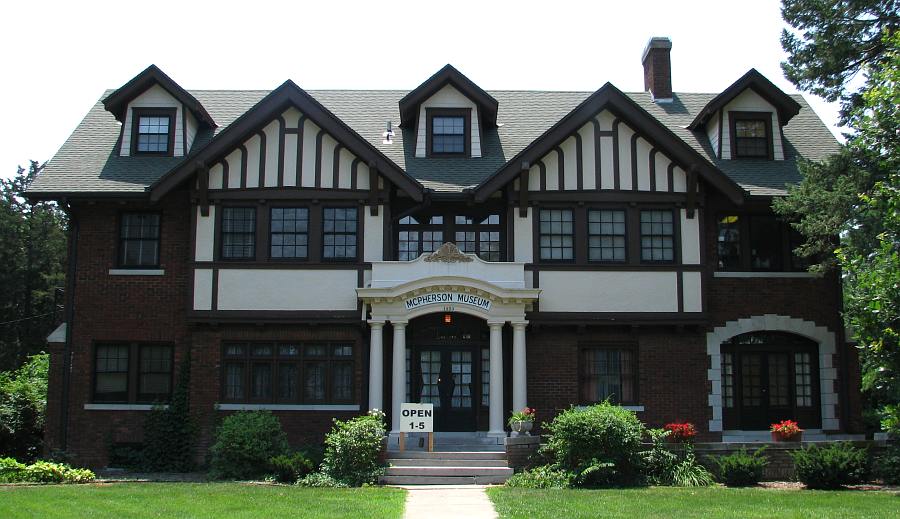 The former McPherson Museum in a nearby 1920 Tudor Revival home.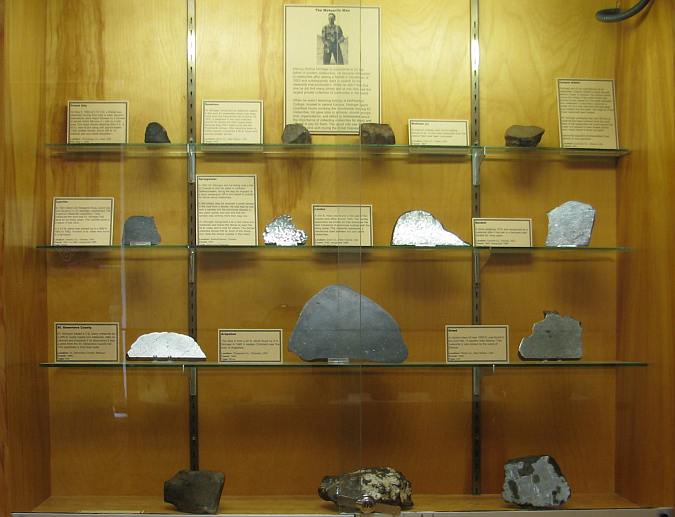 The Meteorite Man - Dr. Harvey Harlow Nininger exhibit in the former museum building.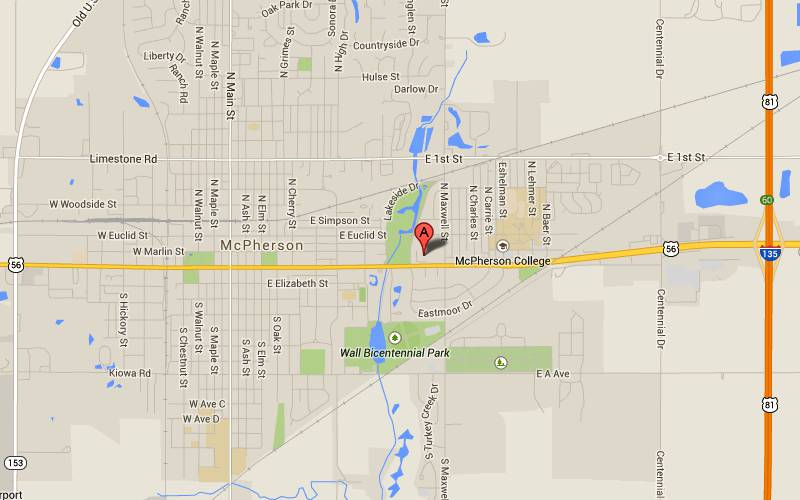 McPherson Museum Map
L-11/09 copyright 2009-2017 by Keith Stokes