Miners Hall Museum

701 South Broadway Street
Franklin, Kansas 66735
(620) 347-4220

Open Monday - Saturday: 10AM - 4PM
free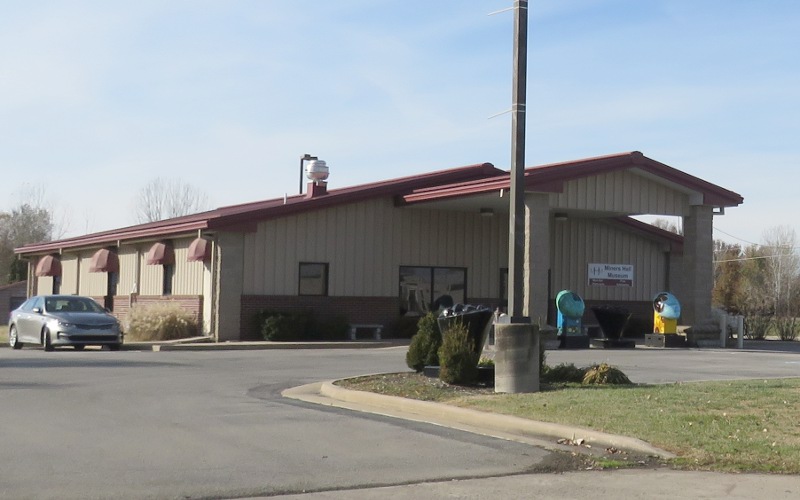 Miners Hall Museum - Franklin, Kansas
The Miners Hall Museum has been developed in the Community Center in Franklin, Kansas. The Franklin Community Center is built on the site of the Union Hall where the Amazon Army marches began in 1921. The museum focuses on the coal mining history of southeast Kansas, but also serves as a community historical museum.
The Union Hall was the meeting house for the United Mine Workers Association. It has become best remembered for the "Amazon Army" march which began here in December 1921, a protest in which thousands of wives, mothers, sisters, daughters and girl friends of of striking coal miners marched to the mines halted none union miners for working for three days.
The museum opened May 1, 2012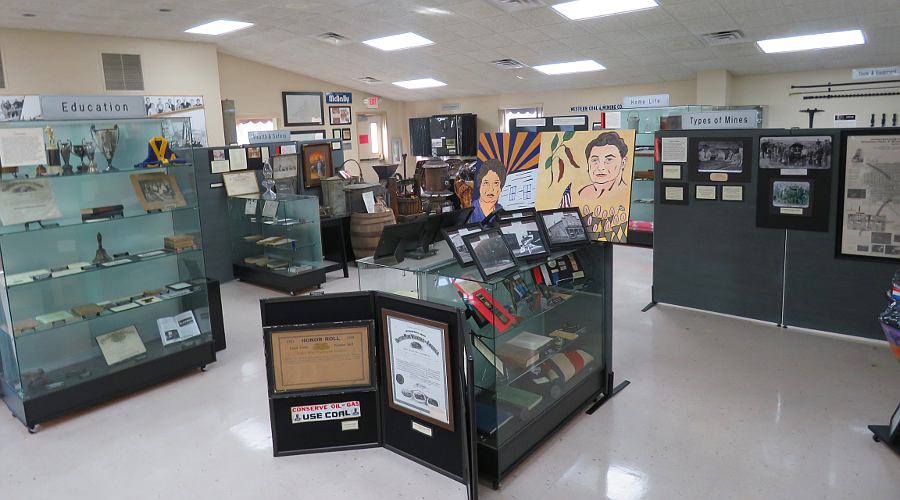 Main gallery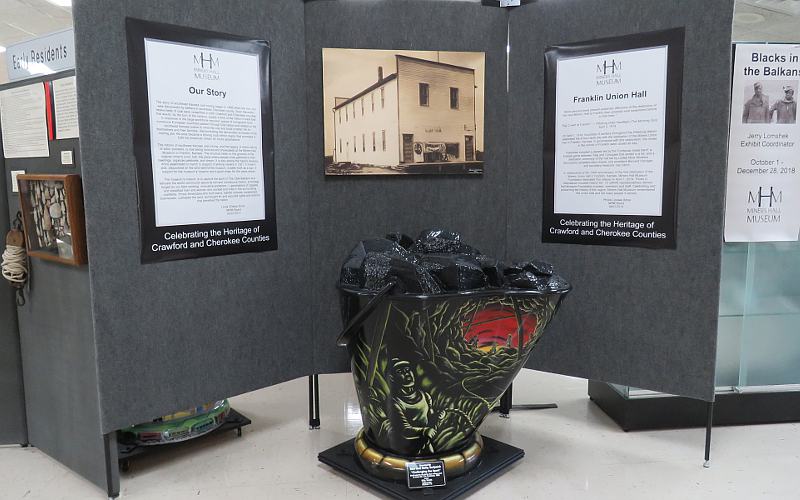 The story of how southeast Kansas coal mining began in 1866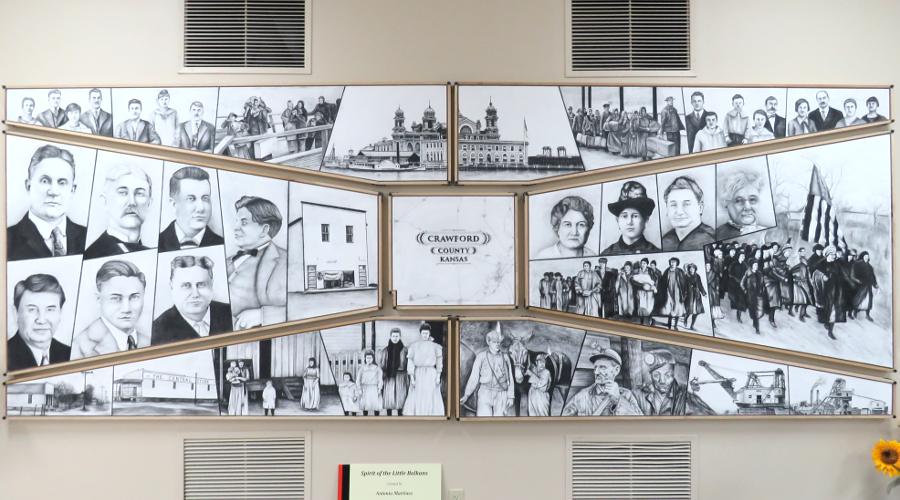 "Spirit of the Little Balkans" mural by Antonio Martinez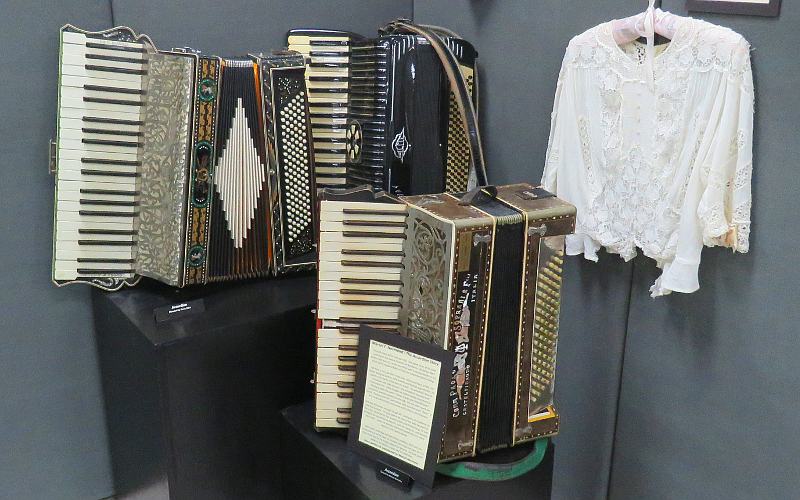 Marcel F. Normand - The Accordion Story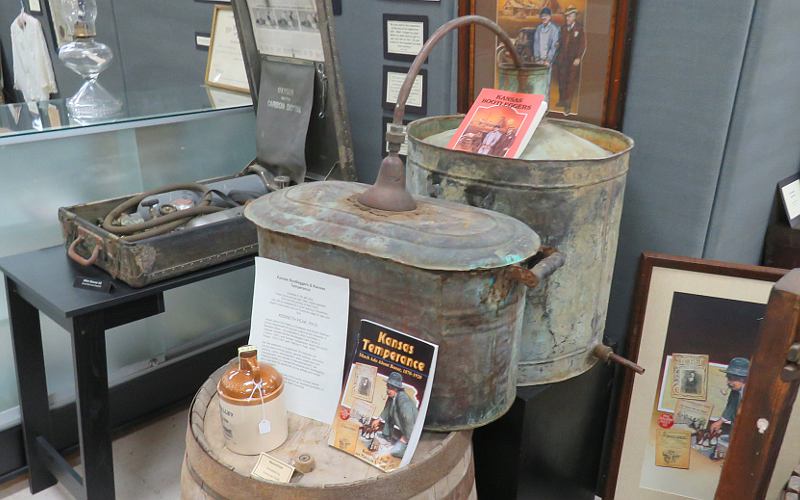 Kansas Bootleggers and Kansas Temperance

Replica coal camp train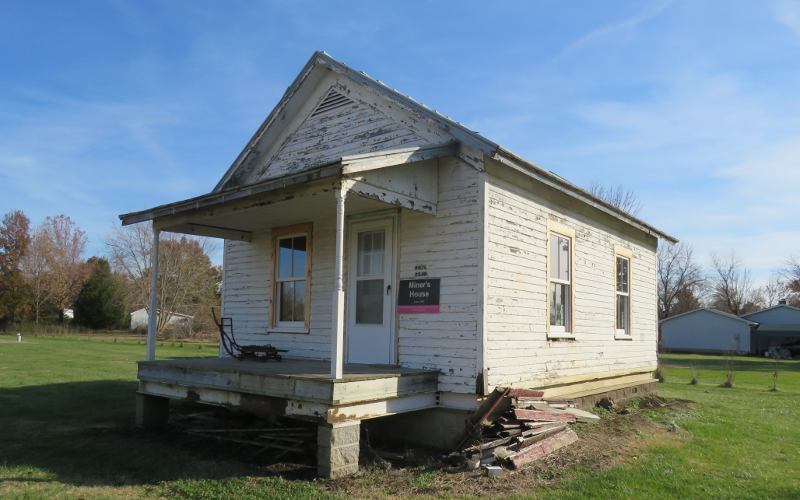 Miners house from about 1920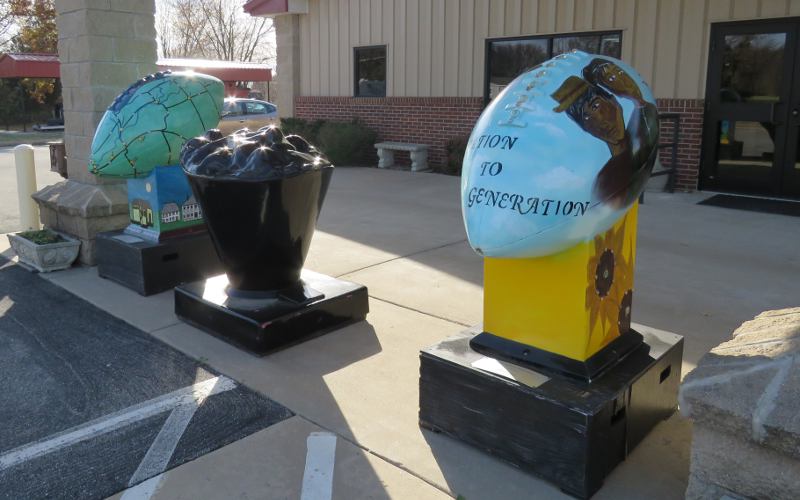 "Kansas Cruising," by Jenna Spencer and "Generation to Generation," by Camilia Fearmonti
were part of a Southeast Kansas loves football public art campaign in Pittsburg, Kansas in 2014.

copyright 2018-2019 by Keith Stokes