Moline Swinging Bridge & Wildcat Creek Waterfalls

515 N Biddle Street
Moline, Kansas 67353
(620) 647-3665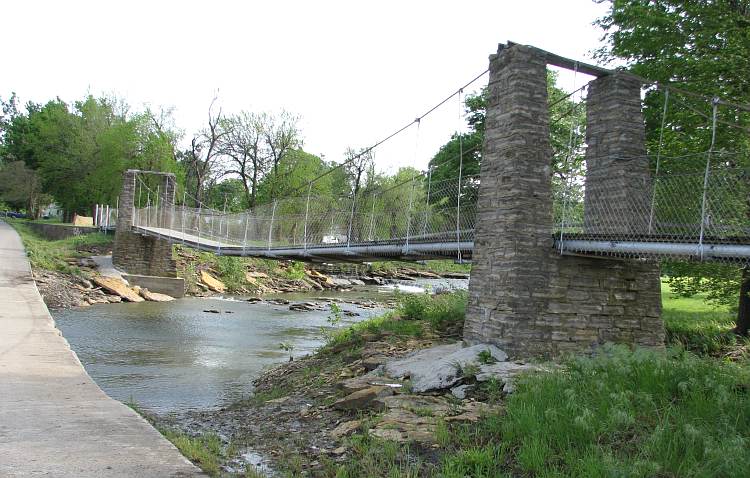 The swinging footbridge over Wildcat Creek in Moline, Kansas was built in 1904, making it the oldest swinging bridge in Kansas. There are a pair of low waterfalls just above the bridge and a picnic area along the river.
When passing through Moline on US-160 you will see a sign saying that Moline has the oldest hanging pedestrian bridge in Kansas. Just a block west of the main street.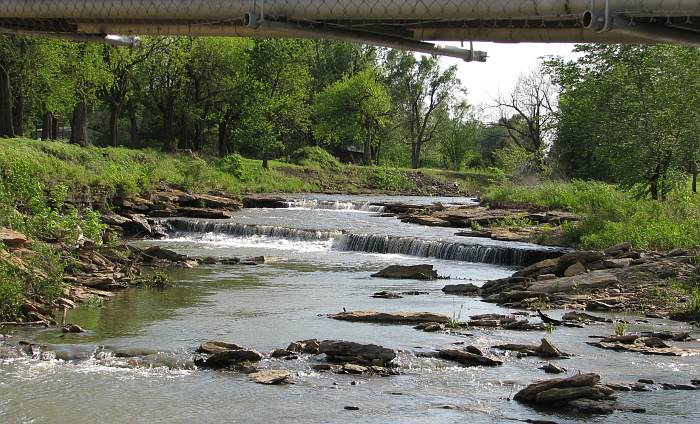 Wildcat Creek Waterfalls - Moline, Kansas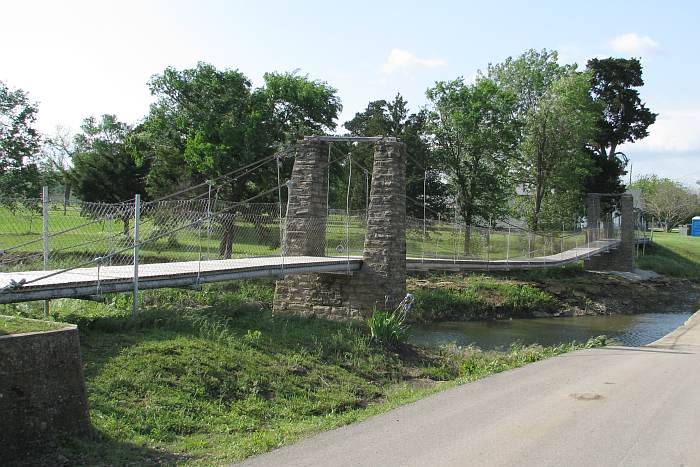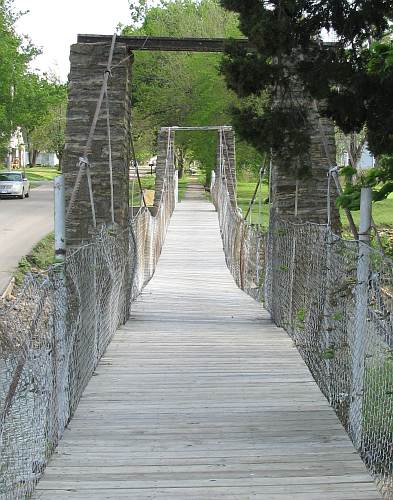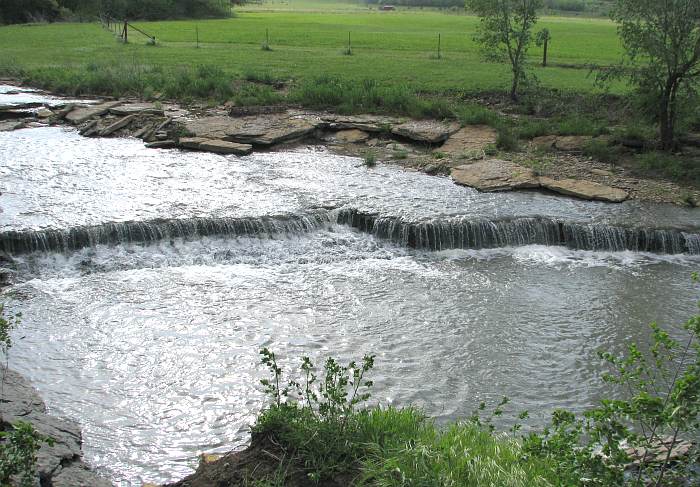 More Kansas Waterfalls
Kansas Attractions Kansas Travel & Tourism Home
copyright 2009 by Keith Stokes