Morton County WPA Bridge

County Road 9
Six miles west & 4 miles north of
Richfield, Kansas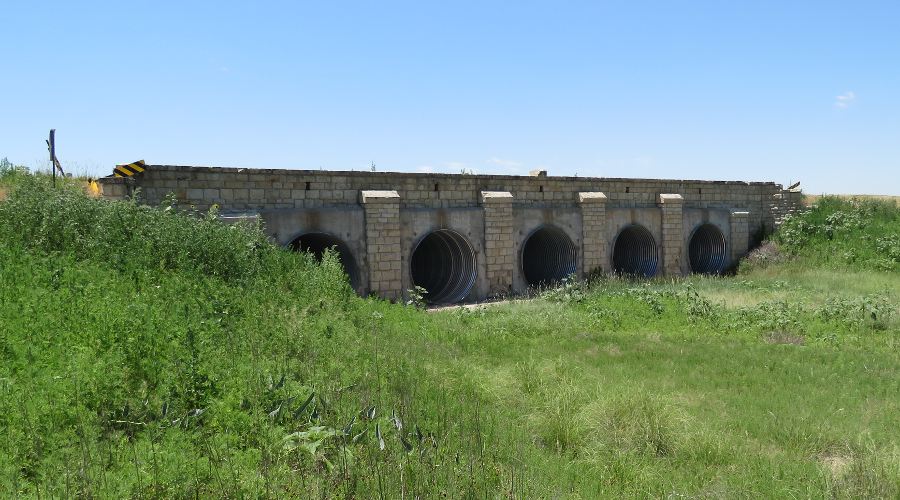 Morton County WPA Bridge - Morton County, Kansas
Morton County WPA Bridge was a stone arch bridge which the Works Progress Administration completed on June 3, 1939 in rural Morton County, northwest of Richfield, Kansas. The 5 arch bridge is 96' long, 28' wide from curb to curb and 16' above a usually dry branch of Cimarron River. The bridge is also known as Bear Creek Masonry Bridge.
The bridge was designed by Paul Heyman, Sr., who also served as foreman of the construction. It is built with limestone quarried in nearby Stanton County.
In 1986, the National Register of Historic Places added the collective theme of "Masonry Arch Bridges of Kansas" and this is one of the 39 bridges which were included. Despite that preservation designation, the stone arches were filled in with concrete and steel culverts added sometime from 2002-2012. The bridge still has some interest today, but it is hard seeing what was done to it.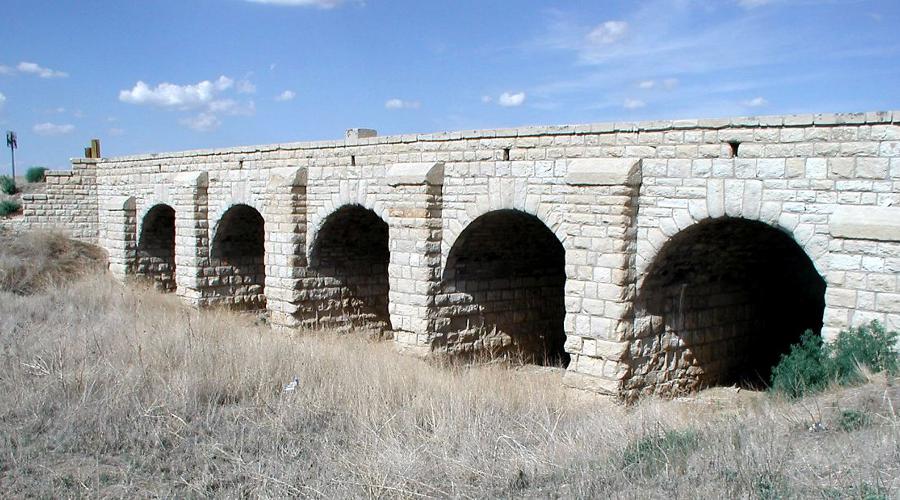 Morton County WPA Bridge in 2002 (courtesy of Larry Hornbaker)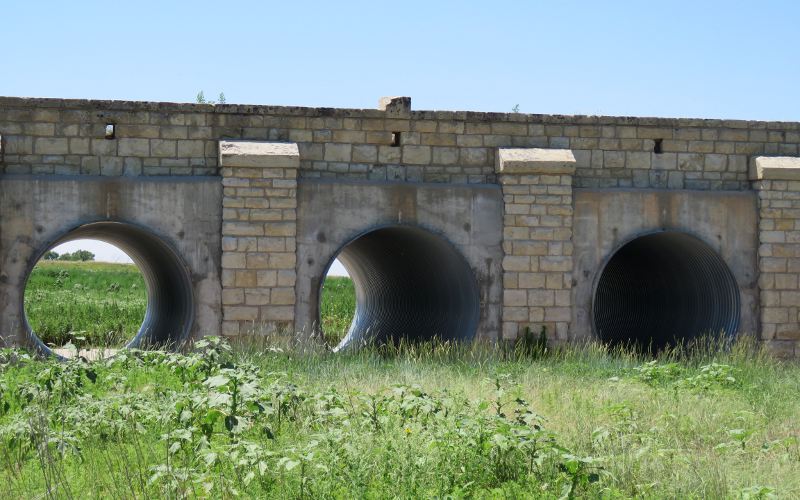 Morton County WPA Bridge in 2019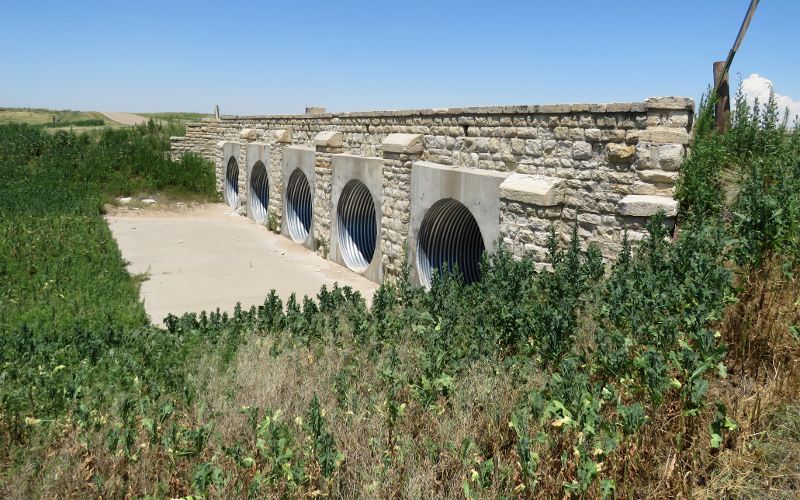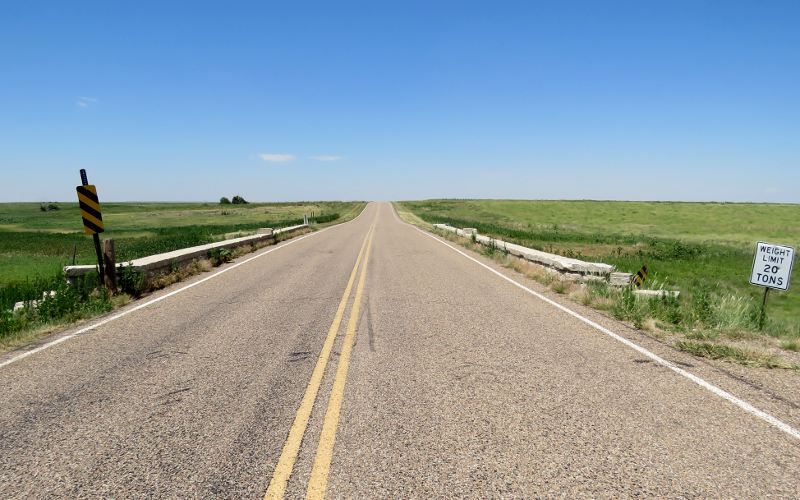 The Morton County WPA Bridge doesn't make as big an impression from County Road 9.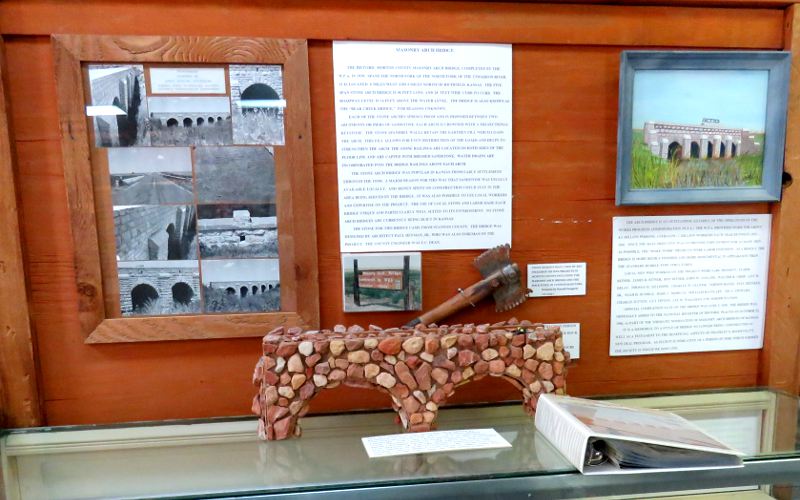 Display devoted to the Morton County WPA Bridge in the
Morton County Museum in Elkhart, Kansas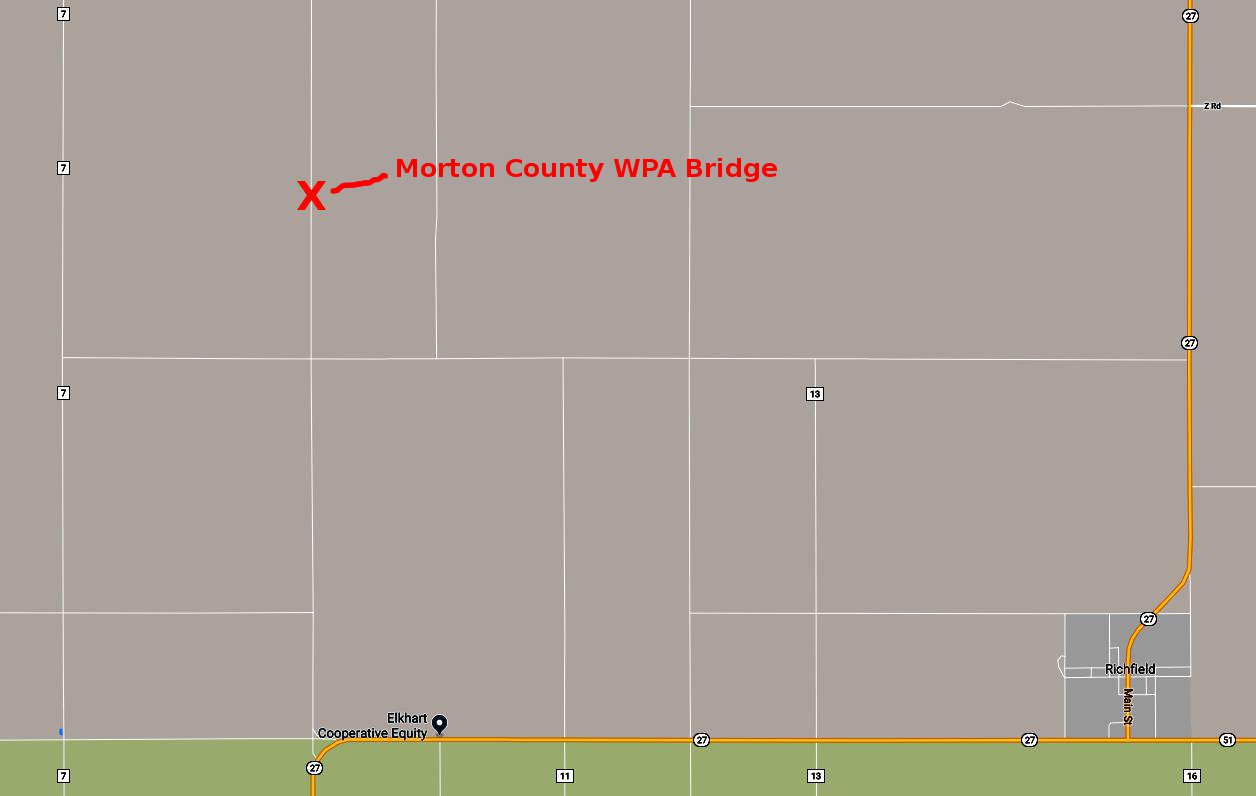 Morton County WPA Bridge Map
copyright 2019 by Keith Stokes 2002 photo copyright Larry Hornbaker