Moss-Thorns Gallery of Art
Fort Hays State University
Old Power Plant
600 Park Street
Hays, Kansas 67601
(785) 628-4247

Open Monday - Friday: 9AM - 4PM
Hours change during college breaks
Free

Moss-Thorns Gallery of Art Map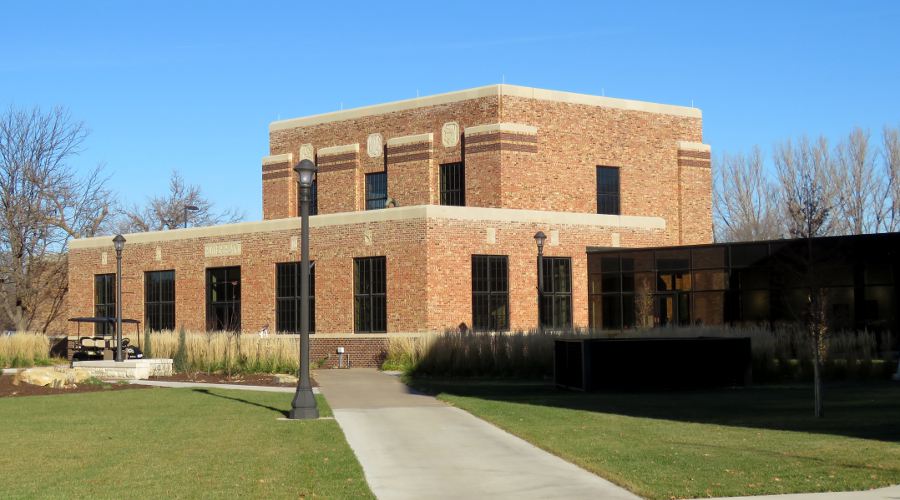 Moss-Thorns Gallery of Art - Hays, Kansas
The Moss-Thorns Gallery of Art at Fort Hays University originally opened as the Visual Arts Center Gallery in Rarick Hall in 1981. It was renamed the Moss-Thorns Gallery of Art in 1987 and moved to this impressive space in the Old Power Plant building in 2019. Many web sites talking about the gallery have not been updated for the new location.
While the gallery is a lovely space, its size limits the amount of art which is on display, but the Gallery is attached to the Schmidt Foundation Center for Art & Design where the works of many artists associated with the university is displayed. You may also see artists and designers at work in the various classrooms and labs.
The Moss-Thorns GGallery hosted a Master of Fine Arts thesis exhibition, primarily of sculptures of ants, for Wendy Ten when I toured the facility. The exhibits change every few weeks and are often thesis exhibitions or other student work.

Wendy Tan, MFA Thesis Exhibition in December 2021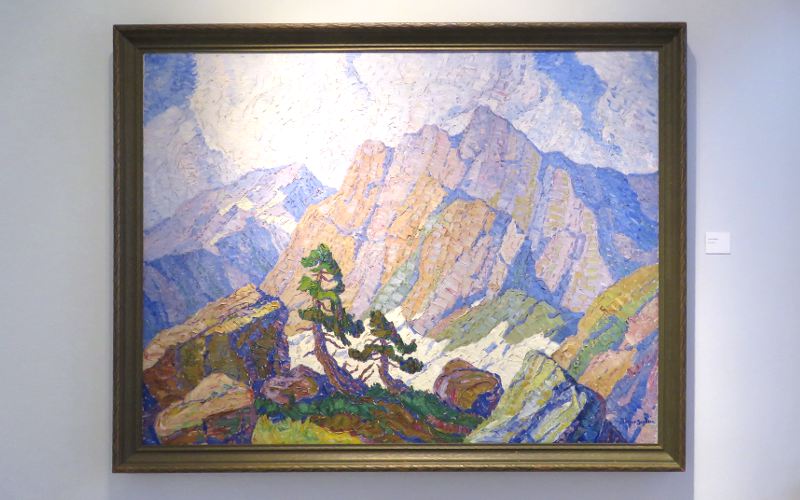 "In the Rockies" by Birgir Sandzen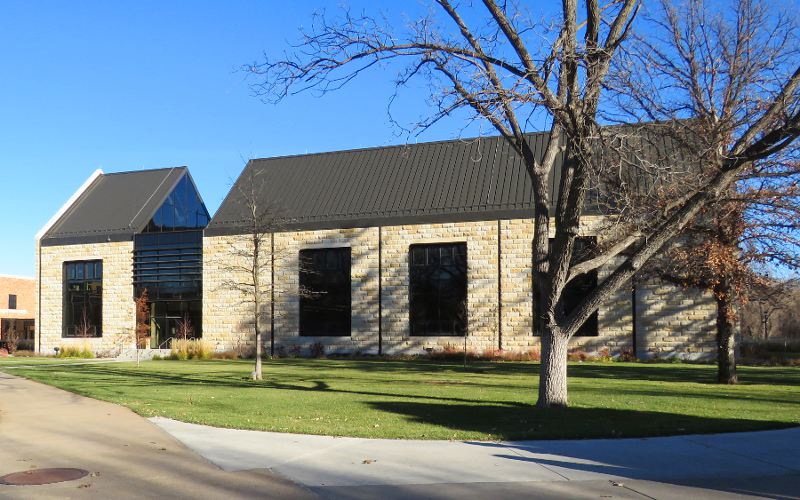 Schmidt Center for Art & Design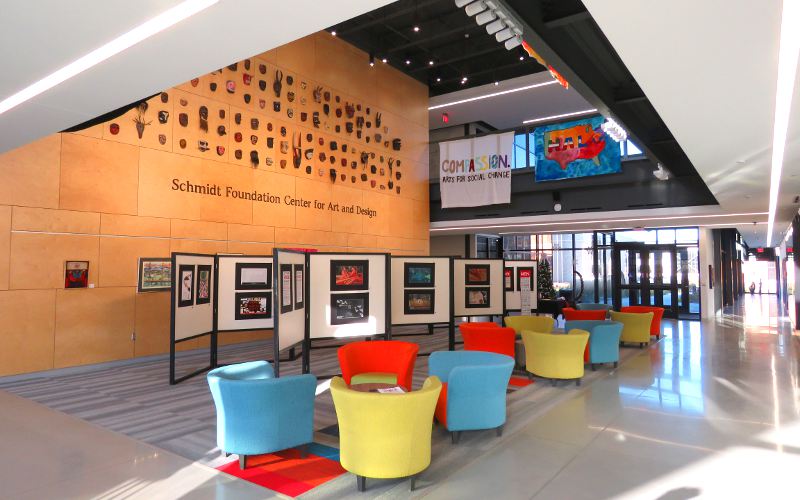 Schmidt Center for Art & Design lobby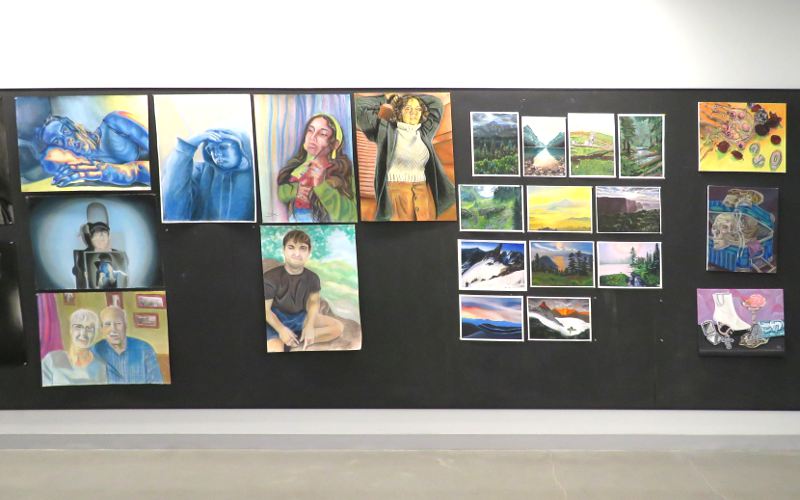 Student art displayed in the halls of the Art & design center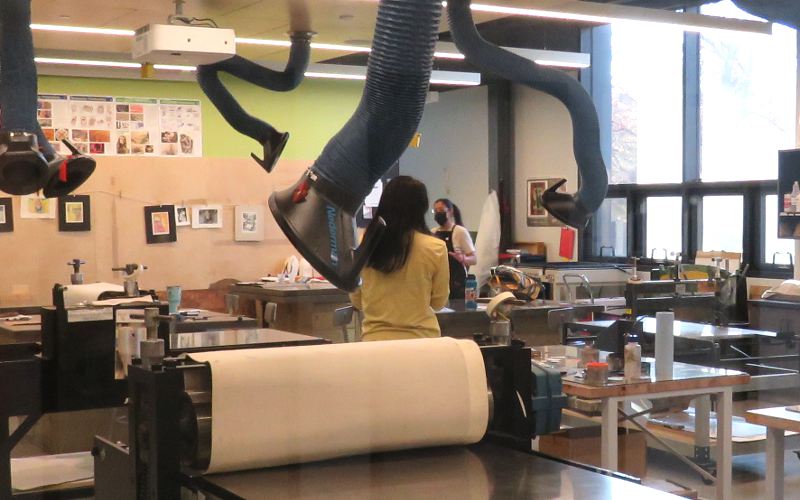 Printmaking Studio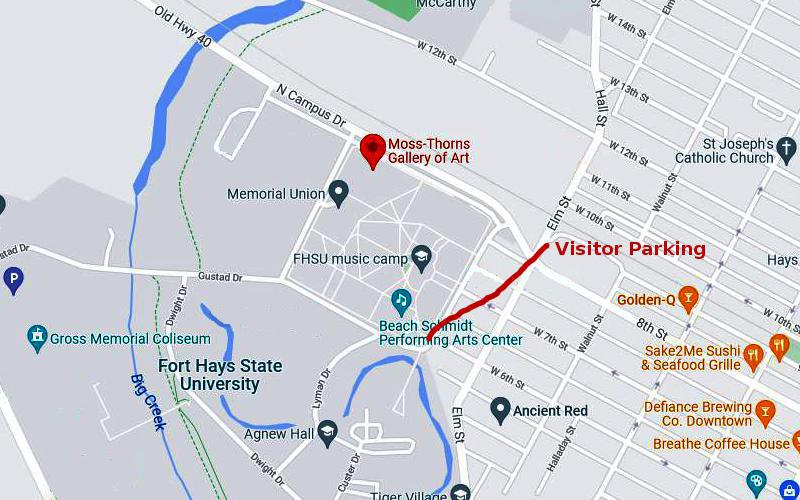 Moss-Thorns Gallery of Art Map
copyright 2021-2022 by Keith Stokes