Mount Sunflower

15 miles northwest of
Weskan, Kansas 67762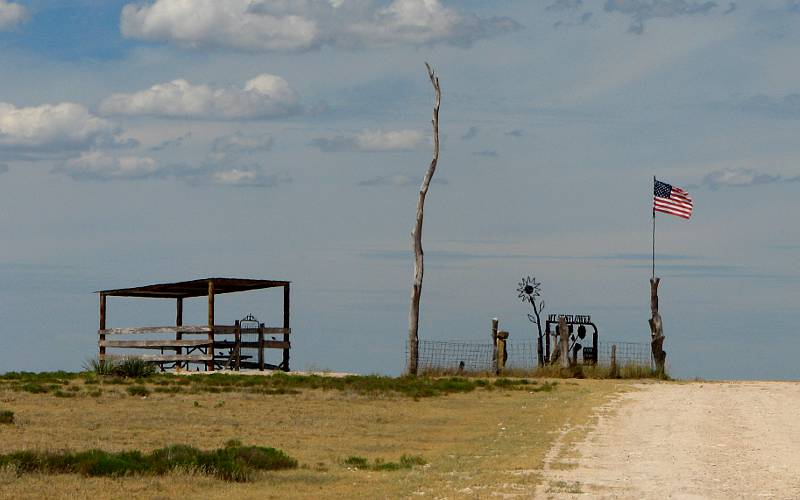 At 4,039 feet above sea level, Mount Sunflower is the highest point in Kansas. It is located at the far west side of Kansas on the Harold Family Ranch in Wallace County. Mount Sunflower is 3,360 feet above the state's lowest point on the Oklahoma border near Coffeyville, Kansas.
Some people would describe Mount Sunflower as a barely noticeable rise in the middle of a field on a ranch 1/2 mile from the Colorado border, but those with vision have a wonderful times.
For over 30 years the ranch owners have erected a small shrine on Mount Sunflower. There is a covered picnic area, metal sculpture, rocks, a memorial to Edward and Elizabeth Harold (who homesteaded the ranch in 1905) and a mail box which contains a guest book and a few details about the spot. On the 102 degree August day that I first visited Mount Sunflower, three parties had already signed the register before me. Included with the guest register, is an invitation to stop by the ranch house and tell "about your trials and tribulations to the lofty summit. Local guides are also available at the homestead for an outrageous fee." Some visit, I really need to stop by and thank the Harold family for sharing Mount Sunflower with us!
You can't get to Mount Sunflower without driving long distances on gravel roads. From US 40 take Road WA S-3 (3 miles west of Weskan, Kansas) north for 13 miles, turn west on un-named road (there is a Mount Sunflower sign) just over 1 mile, then turn right (north) onto the ranch at the clearly marked Mount Sunflower entrance.
From I-70, take Kansas Highway 27 south from Goodland for 17 miles, turn west on Road WA-W-BB for 12 miles, south on Road WA-N6 for 4 miles, west on WA-W-X Road for 3 miles, south on Road WA S-3 for one mile, west on un-named road just over 1, then turn right (north) onto the ranch at the clearly marked Mount Sunflower entrance. Most, but not all, of the turns on the way to Mount Sunflower have signs.
Mike and Mae Marie Harold invite visitors to enjoy Mount Sunflower, but ask that you treat Mount Sunflower as you would treat your own property.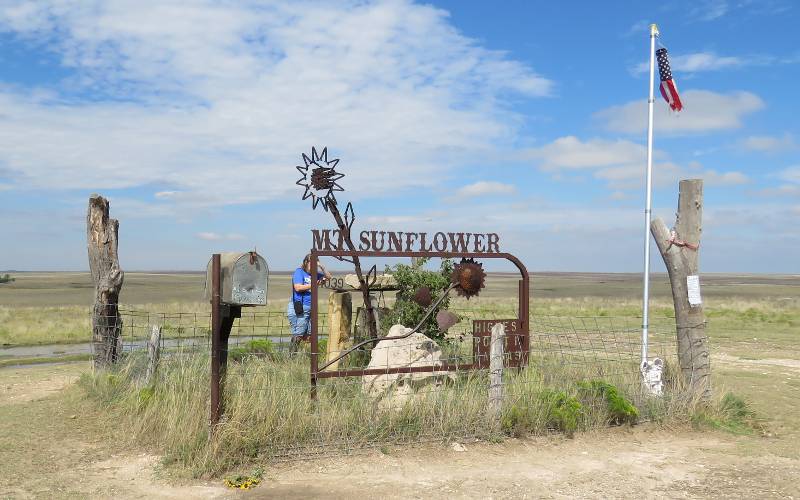 Mount Sunflower "shrine"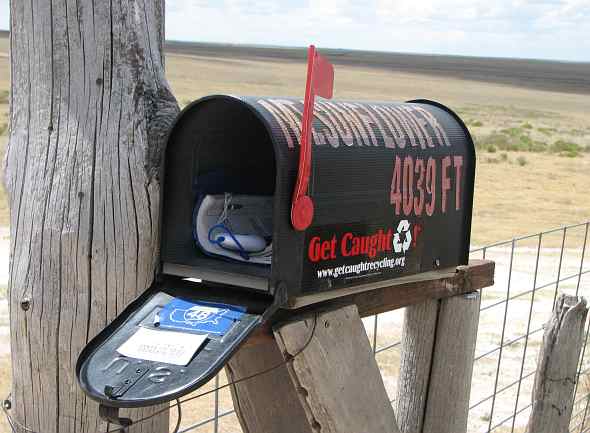 Mount Sunflower Guest Register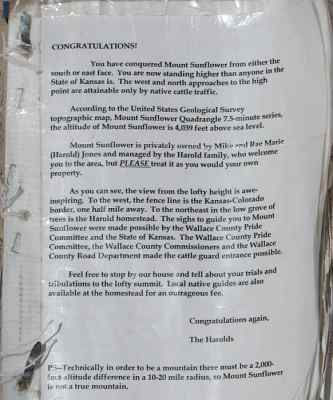 "As you can see, the view from the lofty height is
awe inspiring" - click on photo for larger image
of first page of the Mount Sunflower guest book.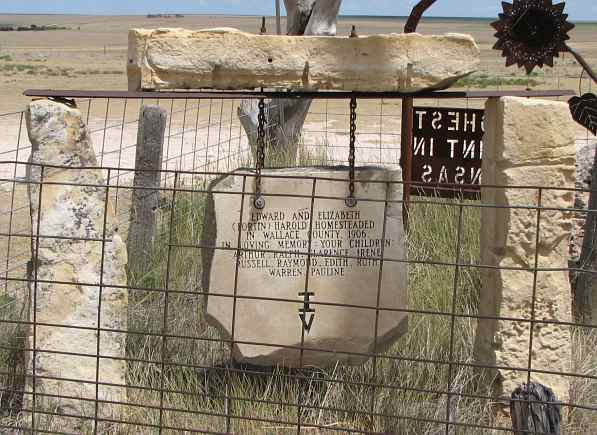 "Harold and Elizabeth (Fortin) Harold Homesteaded in Wallace County, 1905. In loving memory:
your children: Arthur, Ralph, Clarence, Irene, Russell, Raymond, Edith, Ruth, Warren, Pauline."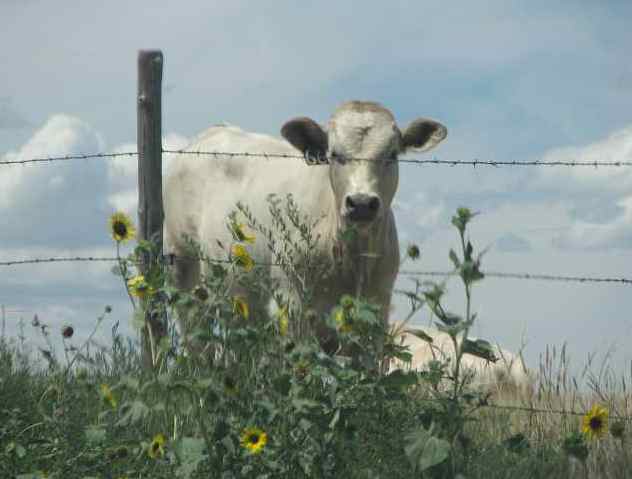 One of the locals watching as I drove to Mount Sunflower the first time.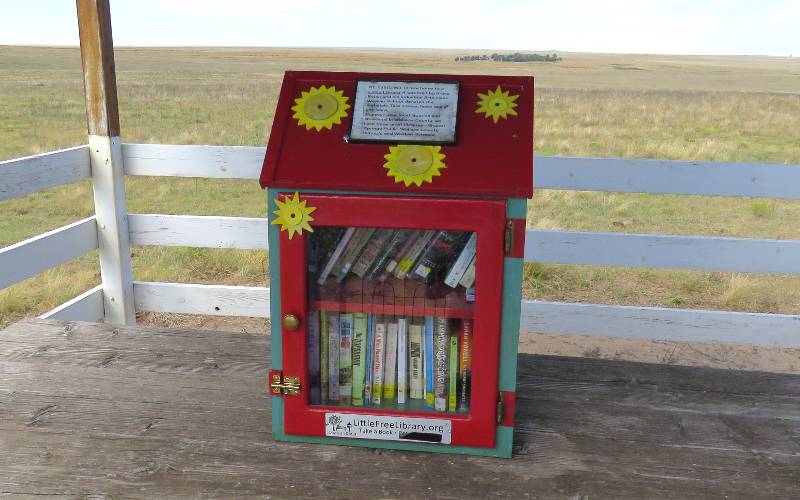 This was new on our 2016 visit to Mount Sunflower - a Little Free Library.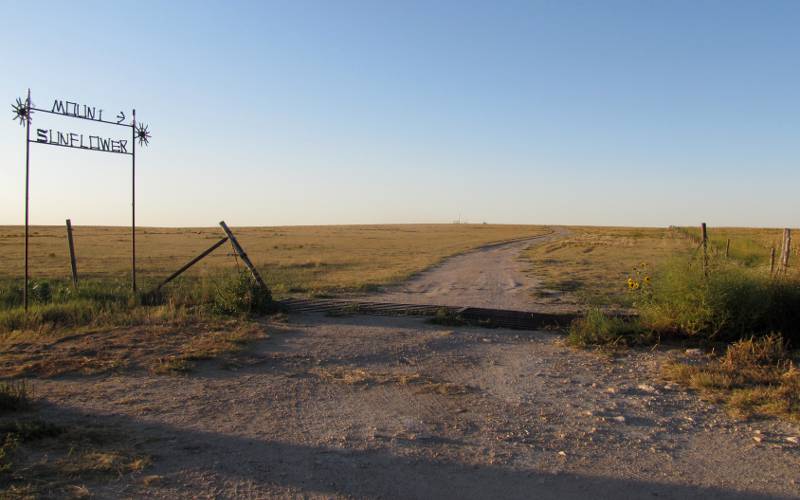 The turn off to Mount Sunflower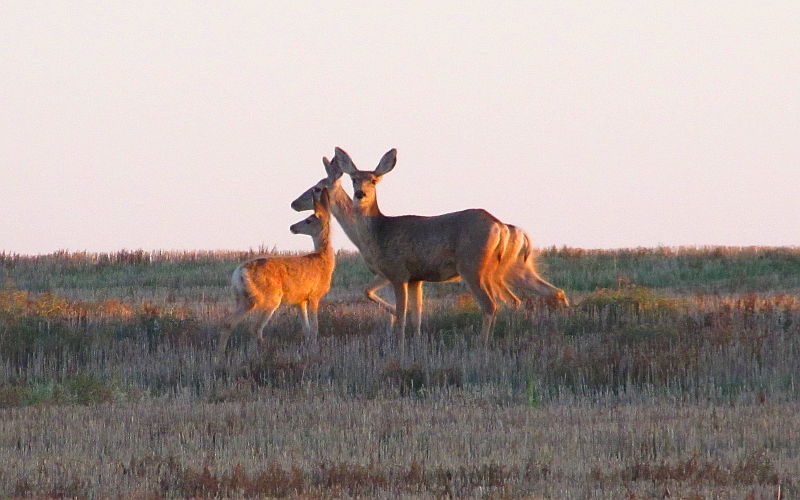 Mule deer at dusk near Mount Sunflower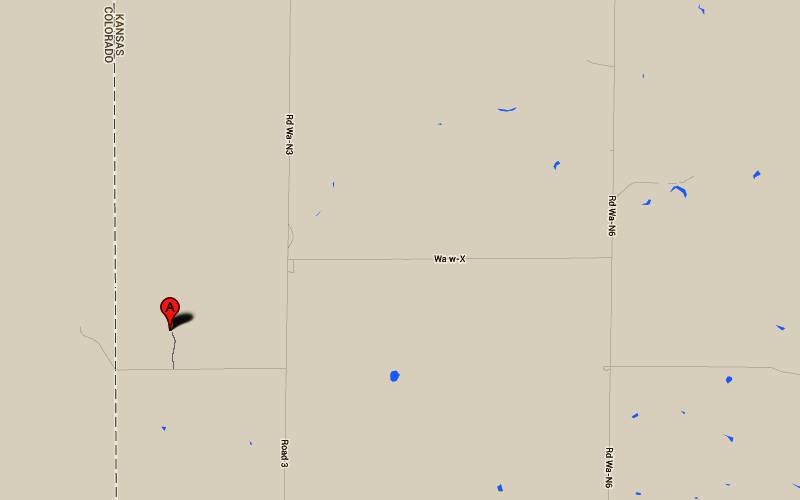 Mount Sunflower Map
copyright 2005-2021 by Keith Stokes