Mueller-Schmidt House
Home of Stone

112 East Vine Street
Dodge City, Kansas 67801
620-225-8186

Memorial Day - Labor Day
Monday-Saturday: 9AM-5PM Sunday: 2-4PM
$3 admission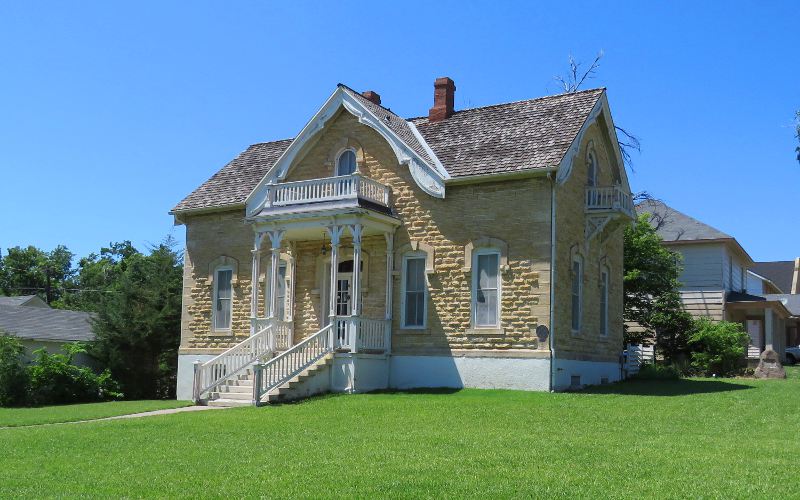 Mueller-Schmidt House Home of Stone - Dodge City, Kansas
The Mueller-Schmidt House in Dodge City, Kansas is the only home in Dodge City and Ford County to be made of lime stone and has been operated as a museum since 1968. Built in 1881, the Mueller-Schmidt House is oldest building in Dodge City that is still on its original site.
The building was a home from 1881 until 1960 and was owned by only 2 families, the families of John Mueller and Adam Schmidt.
There are a few exhibits but for the most part, a tour consists of seeing 1881 period furnished bedrooms, kitchen and parlor.
The Mueller-Schmidt House is open only in the summer, or by appointment. The typical visit will probably take about 30 minute.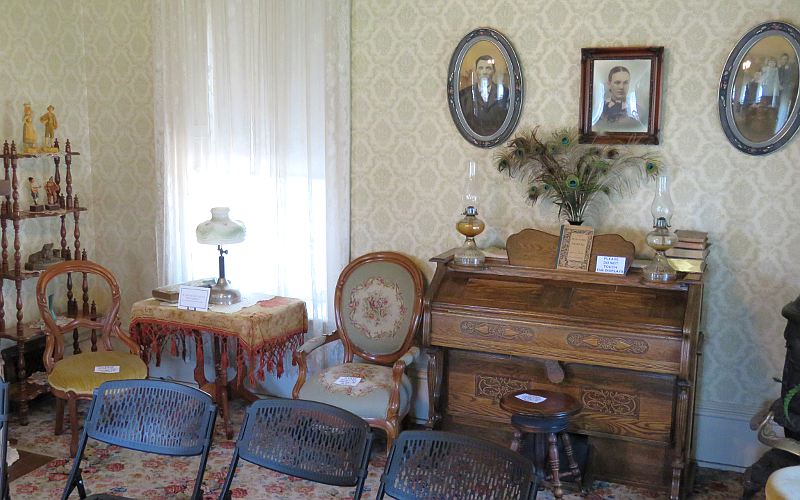 Parlor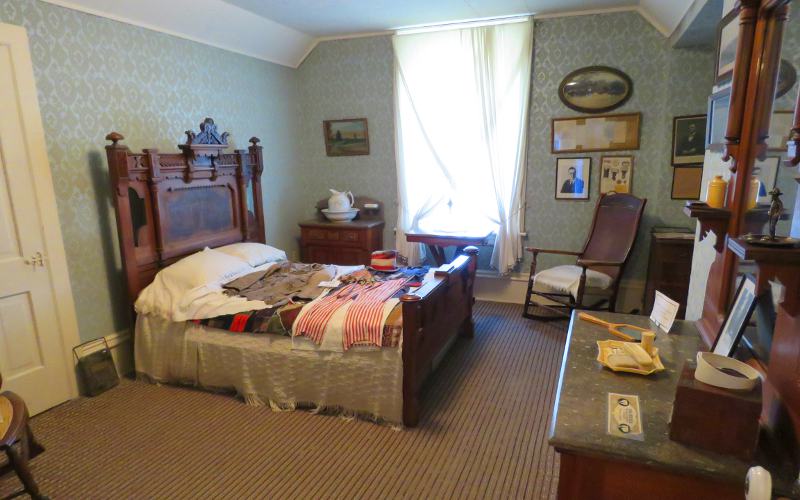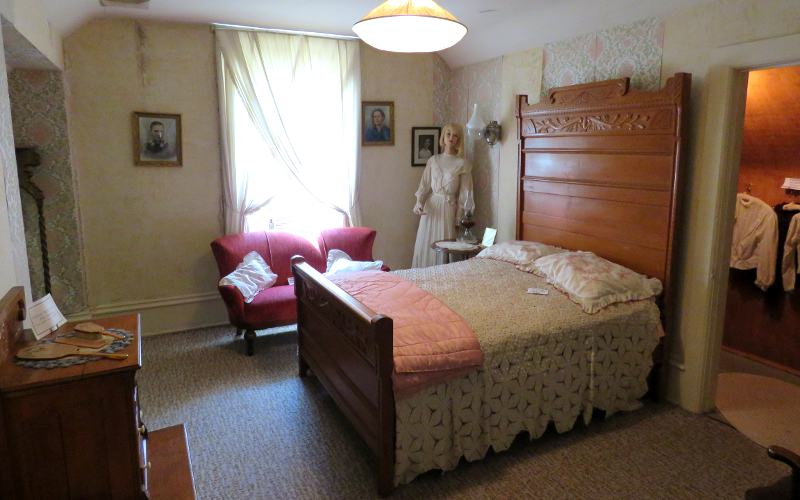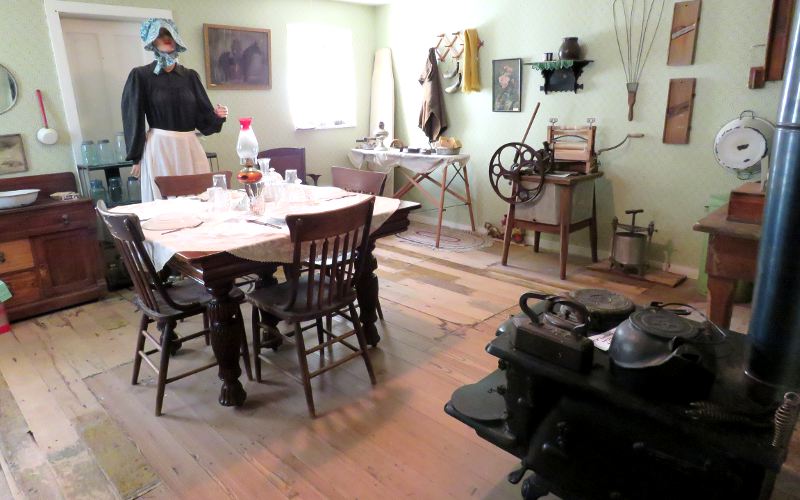 Kitchen with wood stove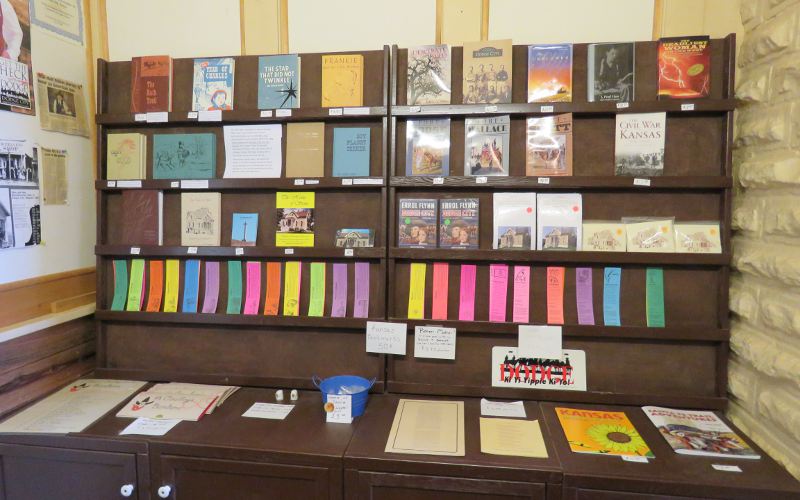 Gift shop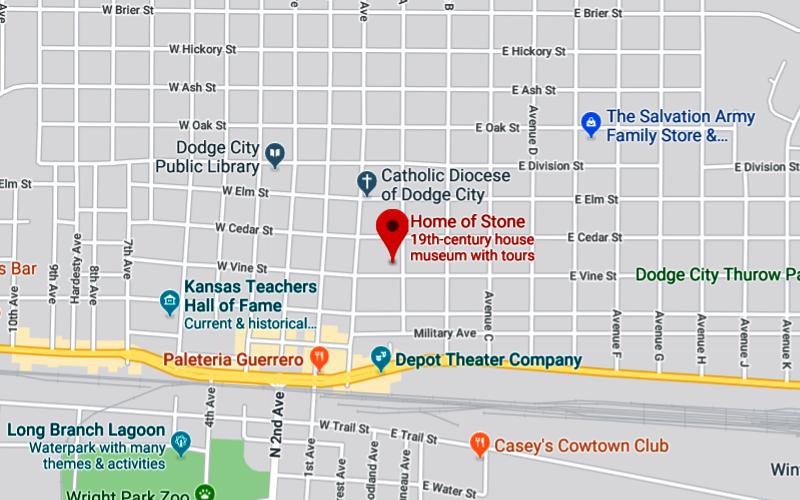 Mueller-Schmidt House Map
copyright 2017-2020 by Keith Stokes