Johnson County Museum
Museum of History
& All Electric House

6305 Lackman Road
Shawnee, Kansas 66217
(913) 715-2550

Tuesday - Saturday: 10 AM - 4:30 PM
All Electric House 1 - 4 PM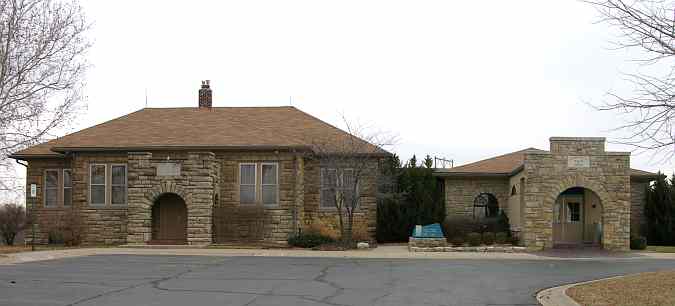 Johnson County Museums' Museum of History
The Museum of History in Shawnee, Kansas is devoted to the development of suburban areas, from farm lands. Particularly has it has happened in the surrounding Johnson County, Kansas. The Centerpiece of the Johnson County Museum of History is the 1950's All Electric House which has been relocated behind the main building. The House was built in a Prairie Village in 1954 as a model show house for Kansas City Power and Light. The five room ranch house has been carefully restored to appear much as it did when used as a model. On April 12, 2016 the All Electric Home was moved to the future home of the Museum of History, which will be in Overland Park.

Going through the Museum of History, viewing a brief video and touring the all electric house will take most people less than hour. This museum may be a bit ahead of its time, for many visitors, much of what they will see is still quite familiar, Unfortunately, the story suburban America at the Johnson County Museum of History seems to stop abruptly in the mid 1990s. The story does not continue to the present, and there are no exhibits devoted to the question of what is coming next.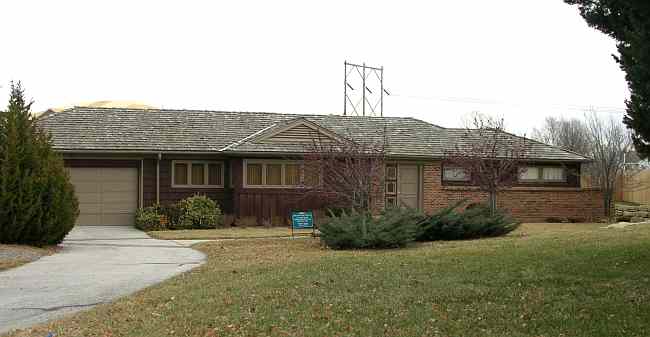 1954 All Electric Home when it was at the old Shawnee, Kansas Location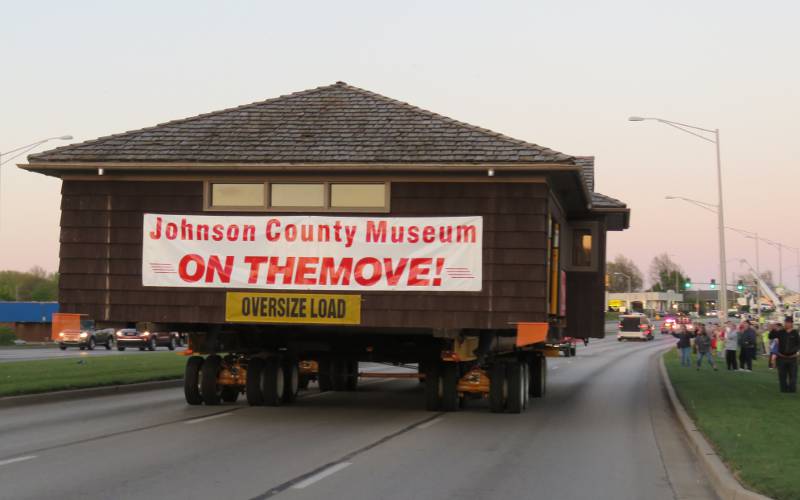 The All Electric Home on the move on April 12, 2016.
Johnson County Museum of History website
Kansas Attractions Kansas Travel & Tourism Home
copyright 2005-2016 by Keith Stokes