Iowa and Sac & Fox Mission
formerly the Native American Heritage Museum at Highland Mission

1737 Elgin Rd
Highland, Kansas 66035
(785) 272-8681

Open dawn to dusk free
Iowa and Sac & Fox Mission Map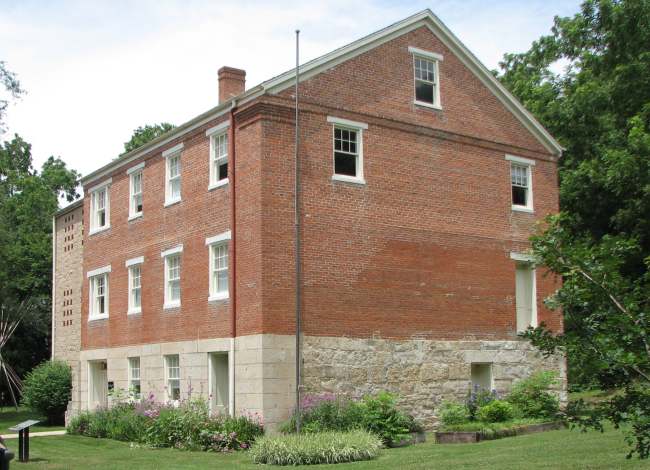 Iowa and Sac & Fox Mission Map near Highland, Kansas
The Iowa and Sac & Fox Mission State Historic Site near Highland, Kansas is only open for viewing the grounds. The former Native American Heritage Museum, which operated in the mission, closed in 2008. While it was open, it had one of the finest displays of Native American art in Kansas. It is maintained by the Kansas Historical Society.
The Iowa and Sac & Fox Mission was of many Indian missions built in what is now Kansas between 1820 and 1862. Established in 1837 by Reverend Samuel and Eliza Irvin and Reverend William and Julia Hamilton, the Highland Mission built the present building along the Oregon - California Trail in 1845. The mission was sponsored by the Presbyterians.
By 1856, the Highland mission had 44 students. Half of the Native American students were Iowas and the rest were from the Blackfoot, Sioux, Pawnee, and Sac and Fox tribes. Most of the children were orphans.
The Iowa, Sac and Fox Mission became an orphanage in 1863. It closed its doors in 1868. The Iowa and Sac & Fox Mission is one mile east of Highland, Kansas.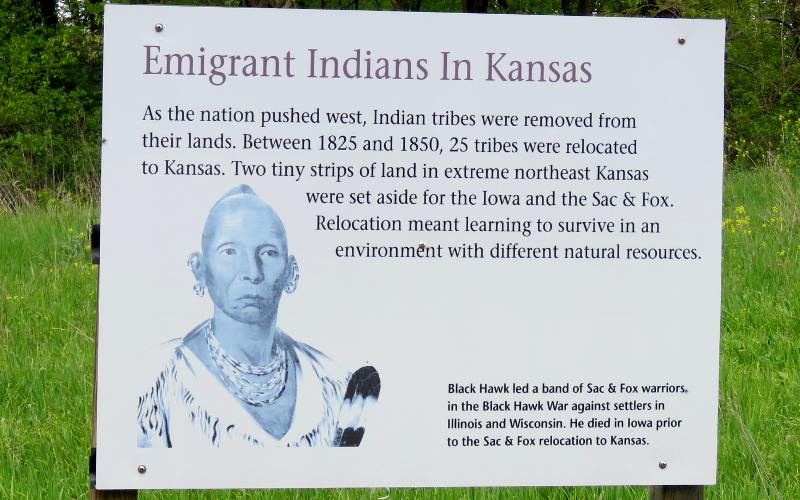 There are 7 signs like this along the drive in and out of the Iowa and Sac & Fox Mission State Historic Site
Photos of the former Native American Heritage Museum
(No longer open)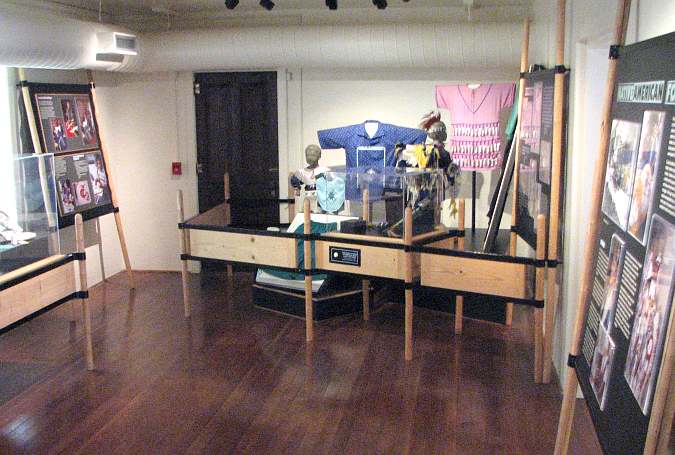 Displays related to forced Native American emigration to Kansas and forced removal.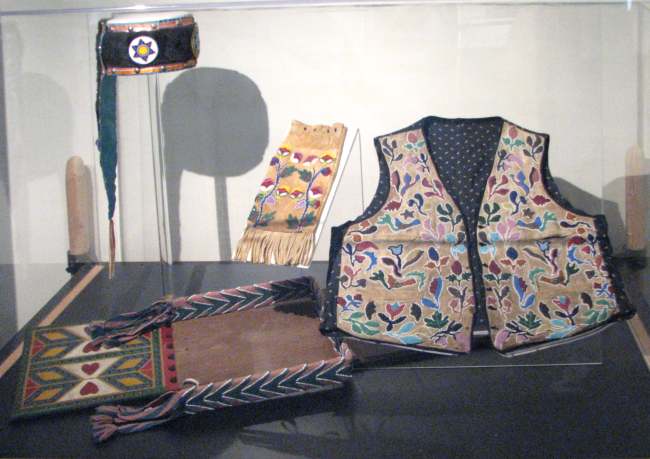 Samples of Indian folk art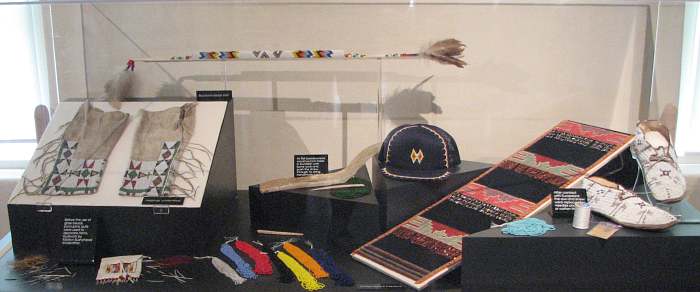 Originally bead workers would punch holes in buckskin with bone awls and push the sinew through to string
handmade beads. Before the use of glass beads, porcupine quills were used to decorate items. After contact
with Europeans, the awl and sinew were replaced with needles and thread.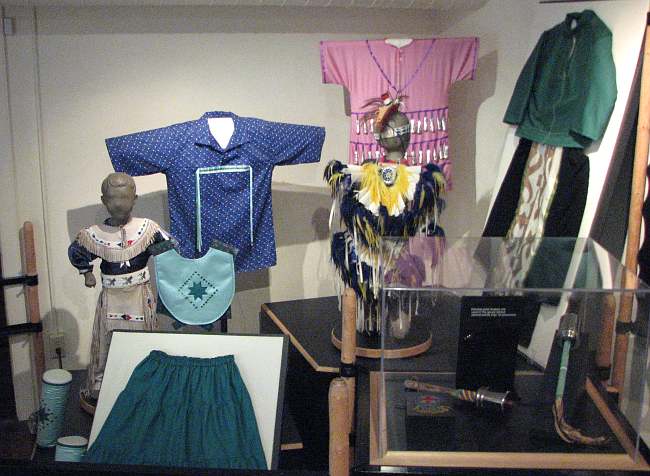 https://www.facebook.com/photo.php?fbid=10208600909047822&set=p.10208600909047822&type=3&theater
The drum in this picture from the Native American Heritage Museum was made by Henry Collins, a member
of the Ponca tribe. He grew up in Oklahoma where his father began teaching him the skills of drum making at
age 6. Hi family has been providing drums to the Ponca and other Native American tribes for more
than 300 years. The leather and bead work were done by Betty Nixon, a member of the Kiowa tribe.
Betty continues her family's tradition of making moccasins, leggings and dresses.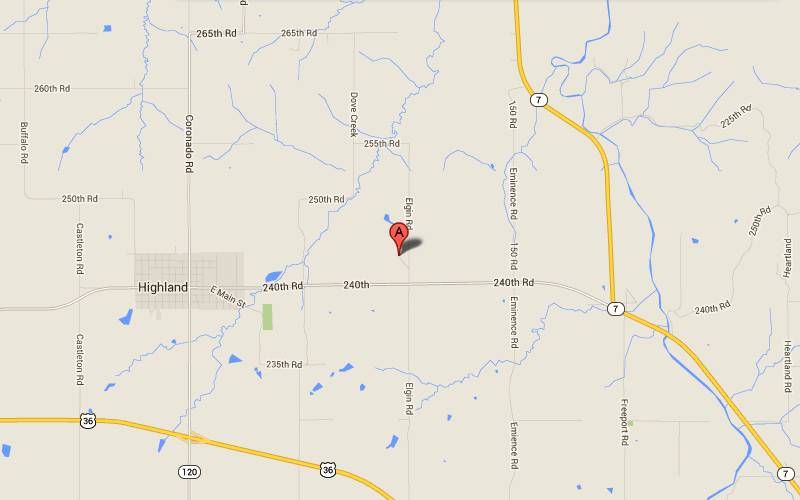 Iowa and Sac & Fox Mission Map
copyright 2007-2016 by Keith Stokes