Neosho Falls Waterfall

Adjacent to Riverside Park
Neosho Falls, Kansas 66758
(620) 963-7303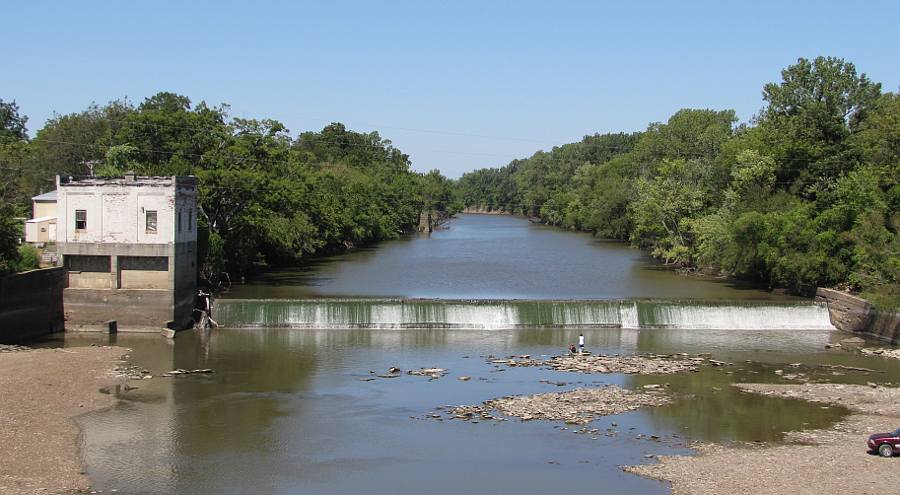 Neosho Falls Waterfall - Neosho Falls, Kansas
Neosho Falls, Kansas was the first community in Woodson County. There was a rapids on the Neosho River at this location and the early settlers built a dam which has had several uses. The present overflow dam was built in 1935.
The Neosho Falls Waterfall created by the dam is quite attractive and a popular spot for fishing during low water. I think that the falls is more attractive in the fall and late summer, when less water makes the nine foot drop more pronounced, than it is at high water.
Neosho Falls Waterfall is adjacent to Riverside Park which has a playground and camping with showers & utility hook ups.
The community of Neosho Falls peaked at a population of over 500 people, but following a flood in 1951 the population quickly fell. Nearly 200 people live there today, but Neosho Falls is sometimes listed as a ghost town and there are many overgrown abandoned buildings.
Thanks to Kansas Explorer, Ina Kay Zimmerman, who suggested that I visit this waterfall.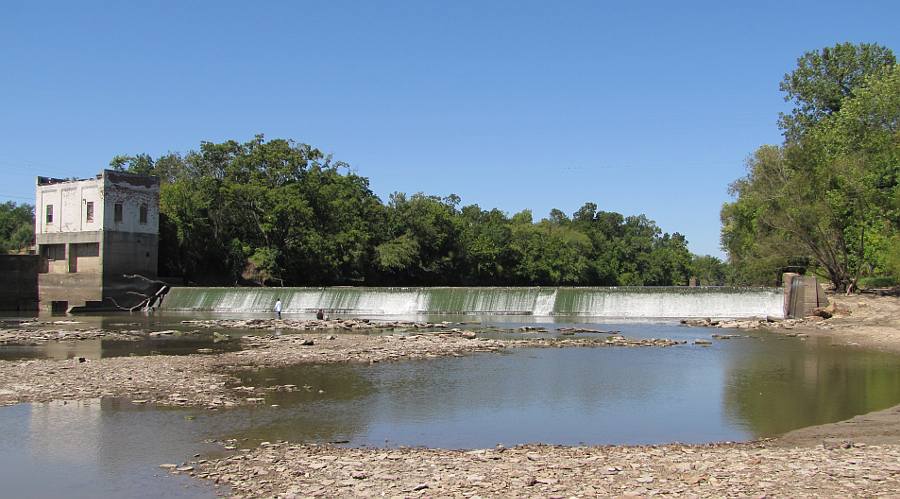 This is just one of 12 concrete overflow (low-water) dams on the Neosho River in southeast Kansas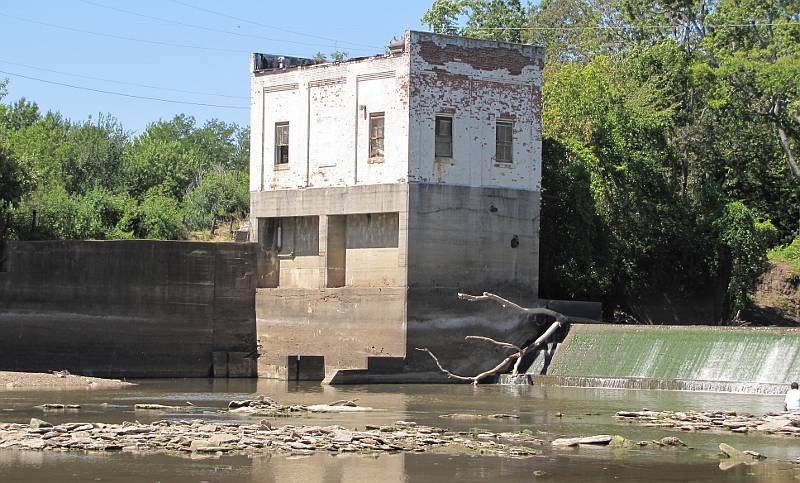 Power house on the Neosho River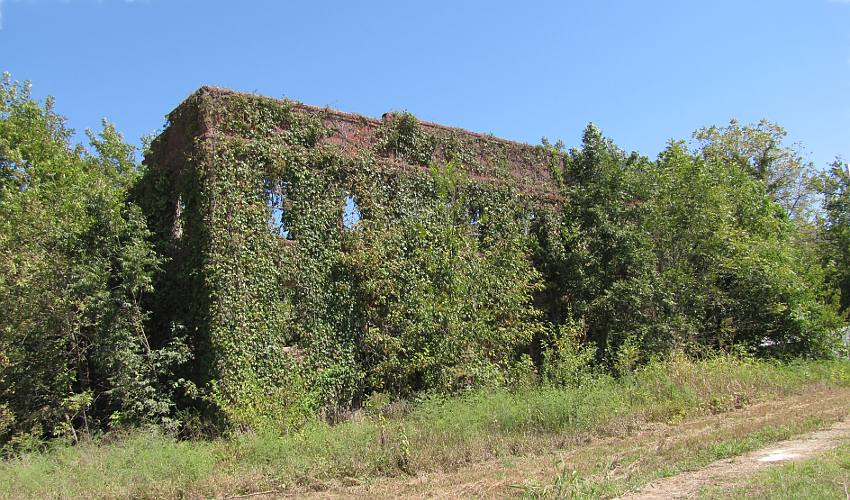 One of the handsome overgrown buildings in Neosho Falls, Kansas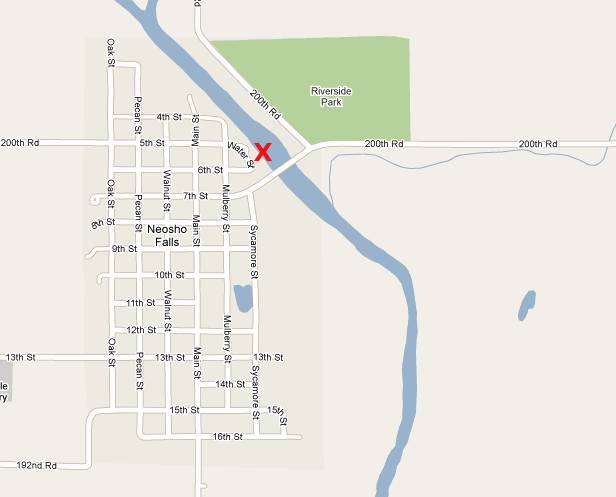 Neosho Falls Waterfall Map
Kansas Waterfall Guide
Kansas Attractions Kansas Travel & Tourism Home
copyright 2010-2015 by Keith Stokes