Neosho Lake Falls
Neosho State Fishing Lake

Scott Road
Parsons, Kansas 67357
(620) 449-2539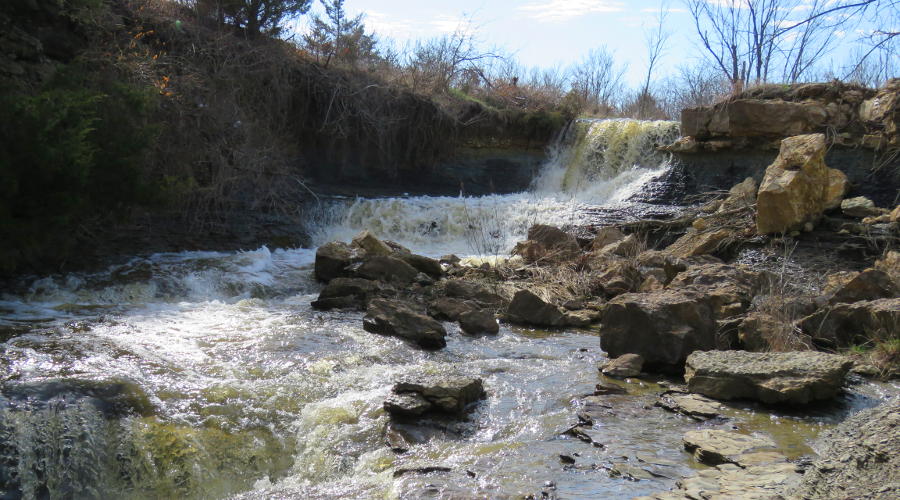 Neosho Lake Falls - Parsons, Kansas
Neosho Lake Falls at Neosho State Fishing Lake, northeast of Parsons, Kansas is a difficult falls to see and even harder to photograph. It is along the first 50 years of the spillway from Neosho State Fishing Lake, with the larger fork in the first 4 of these photos and smaller fork a few yards north that is in the next 2 photo.
A slightly improved trail crosses a plank bridge and leads toward the falls from the parking on the north side. The trail leads to the top of the dam, but there is a faint path to the left about 60 feet from the top. Going south through the woods, the next creek is below the smaller fork of the falls and it is possible to walk on stones to the center of the creek to see that falls. The larger falls is jut a few feet farther, but is hard to see unless you climb through the underbrush, up a steep slope. This gives you glimpses of the falls in both forks before arriving at a flatter, more open area near the top. There is no place for a broad look at the larger falls, but it is still impressive from spots right at the creek bank.
We have only visited Neosho Lake Falls during high water conditions. It appears that the north fork has water only when the lake water level is high. but the south fork remains active more of the year.
It is also possible to view the falls coming from the south, but it appears that the view from the south would be even more limited.
The two forks unite a short distance to the east and have a slight rapids and short drops, passing the parking area, before continuing under Scott Road.
Thank you to Jonathan Adams Photography, for posting about this waterfall. We have seen no other mention online and it is unlikely we would have found it otherwise.
Neosho State Fishing Lake is also known as Lake McKinley. We have been unable to find the name the creek flowing from the spillway.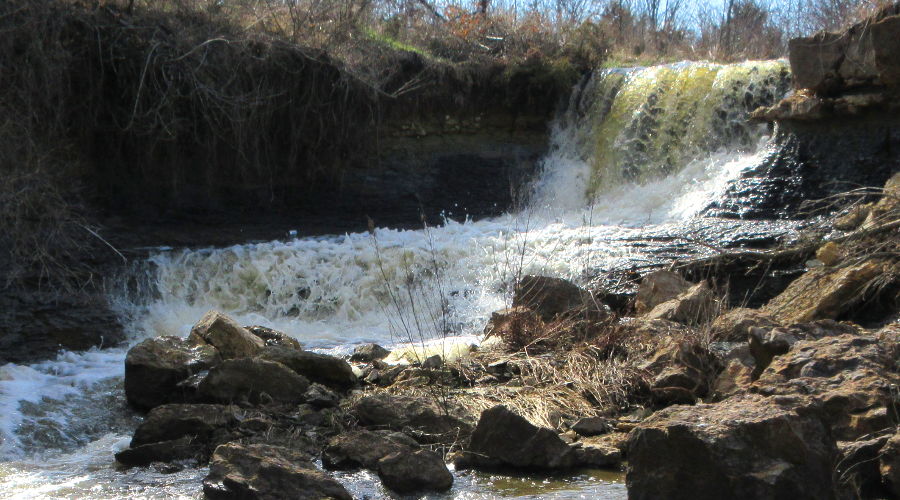 Falls near the top of the south fork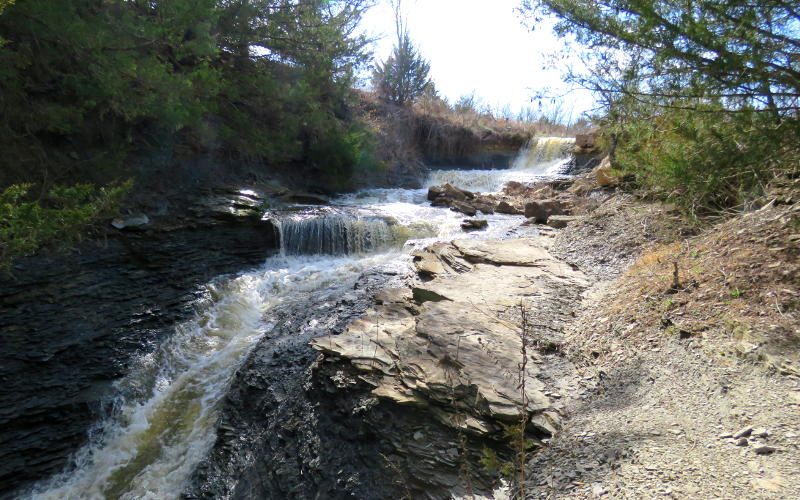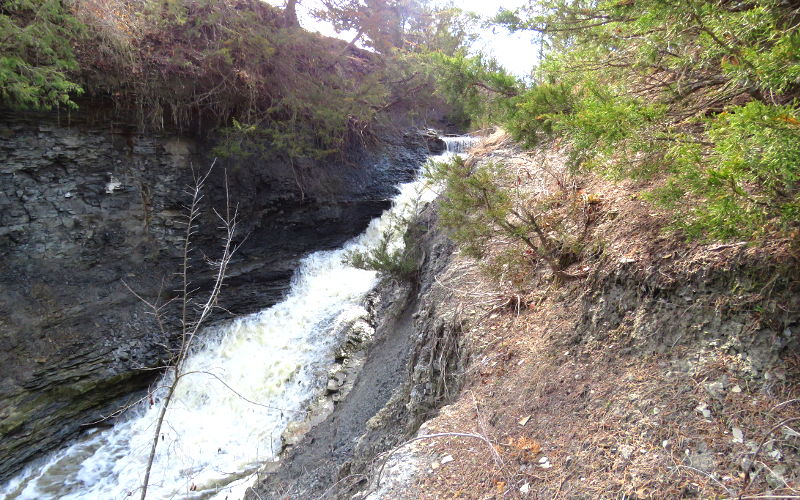 Sluice beneath the falls shown in the first photos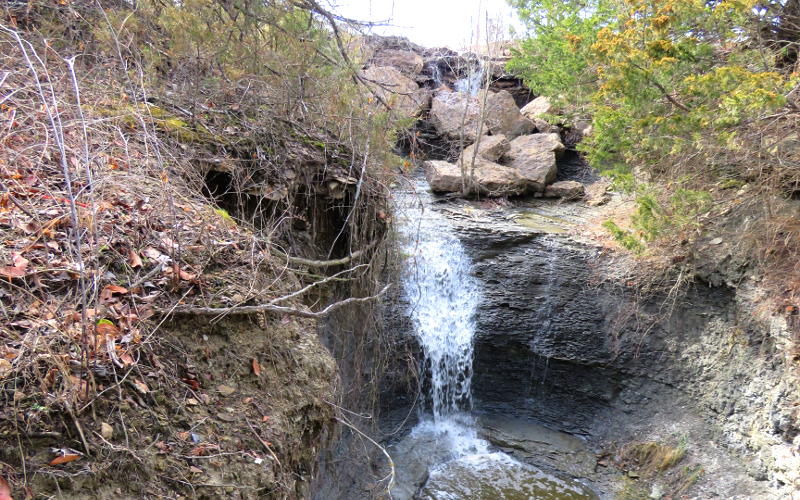 North fork waterfall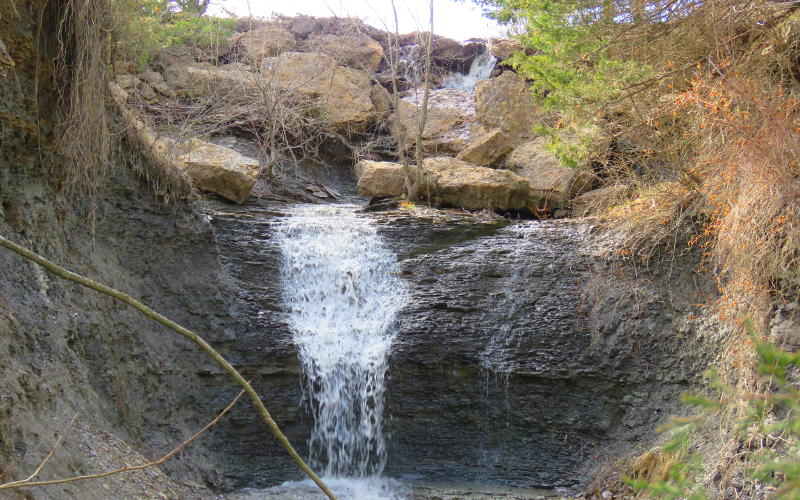 Neosho Lake Falls Map
Kansas Waterfall Guide
Kansas Attractions Kansas Travel & Tourism Home
copyright 2021 by Keith Stokes