Neosho Valley Woodworks

118 S 8th Street
Humboldt, Kansas 66748
(719) 293-4177

Open by appointment or by chance
Free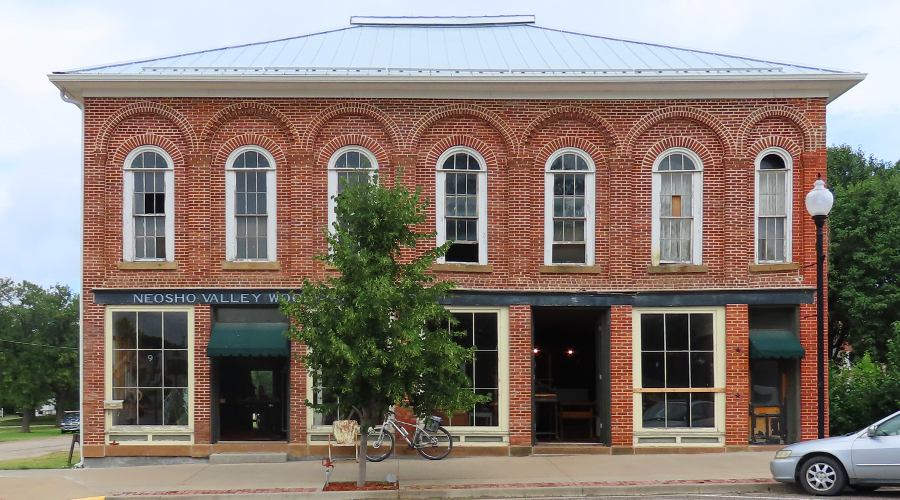 Neosho Valley Woodworks - Humboldt, Kansas
Neosho Valley Woodworks is a master artist's studio, furniture & millwork shop, and living museum in Humboldt, Kansas. As we walked in the front door on a hot summer's day, we found master carpenter Pat Haire making a kitchen cabinet which we later learned was for his own kitchen. He generously stopped working to show us around the fascinating studio and 19th century manufacturing facility.
The woodworks is filled with vintage machinery from the late 1800s. These aren't what you would normally think of as power tools, but powered by lineshafts, with leather belts running between the equipment and various pulleys.
Pat shared the history of his woodworking shops. He first created one in Iola, Kansas but found himself needing to sell the machinery to pay off the building. He started over in Humboldt at the Landers Wagon and Carriage Shop which we photographed earlier in the morning. He located more belt driven Victorian machinery from locations all over the midwest and with the assistance of his brothers restored them for use. More recently the shop was moved into this location on the Humboldt Square and the woodworks building is still being restored.
In addition to woodworking machinery, the two store fronts are filled with some of Pat's finished works, a few pieces of antique woodwork (including a secretary which was manufactured in the 1800s at a factory in Humboldt owned by Utterson and McLeod), and Pat's Kansas prairie grass art.
Touring Neosho Valley Woodworks is like visiting a shop in Dearborn's Greenfield Village or Historical Williamsburg. Though none of the 150 year old machinery was being used this morning, Pat started some up briefly so we could see, hear and video the equipment, belts and pulleys in operation (see below). The open power train is perilous enough that there are few mills anywhere where they can be seen in operation.
We enjoyed over an hour of exploring the shop with Pat. I was concerned about his taking so much time away from his carpentry, but learned that has been cutting down on the number of projects he is doing and lately has limited them to work for the local community, where among other things, he has been making many doors for building restoration. A recent project is a commission to make baseball bats with a custom Humboldt logo on the barrel. Pat is trying to find a way to produce them at a price where local children could afford to purchase and use them.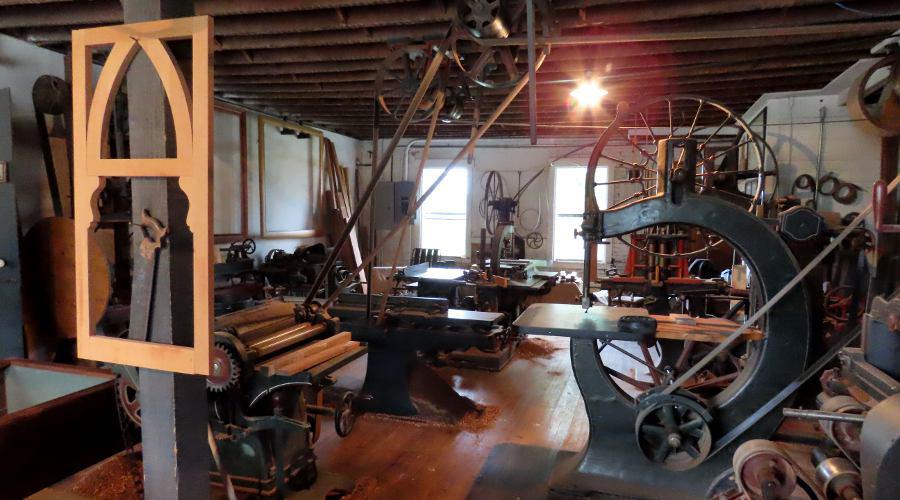 The main working shop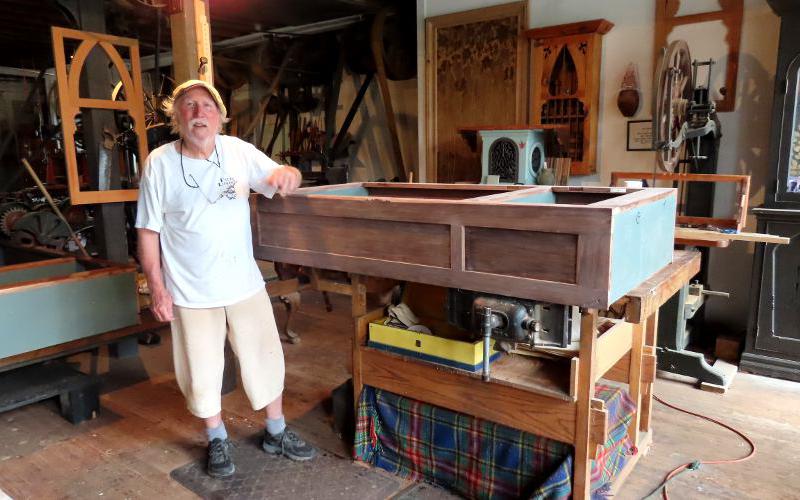 Pat Haire working on a kitchen cabinet

19th Century belt driven woodworks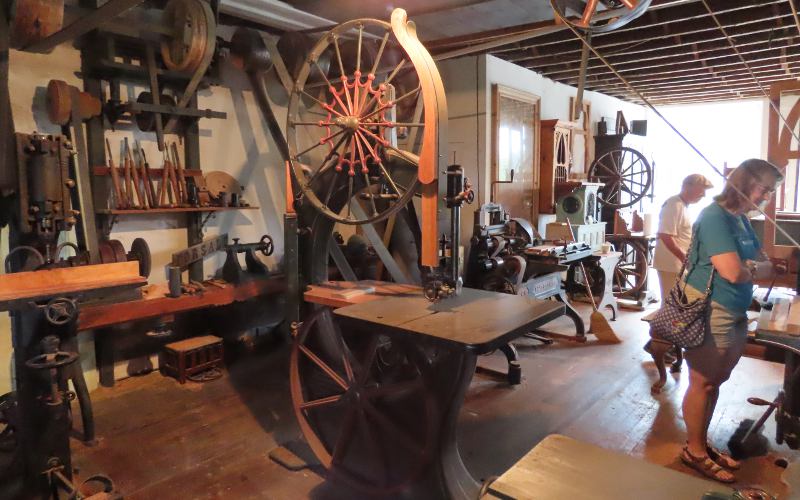 This machine was patented in 1874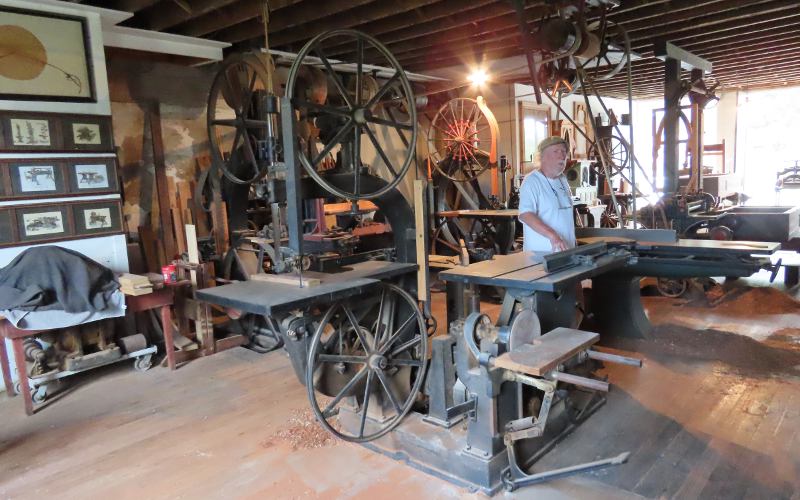 Universal combination woodworking machine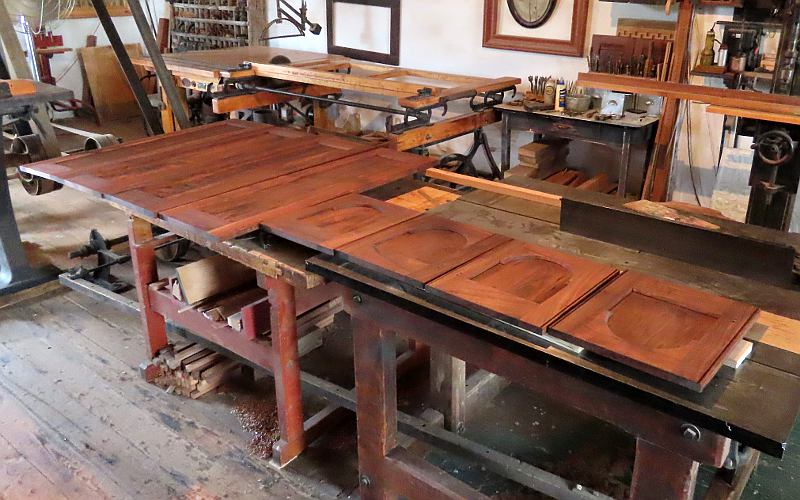 Doors for the kitchen cabinet being worked on above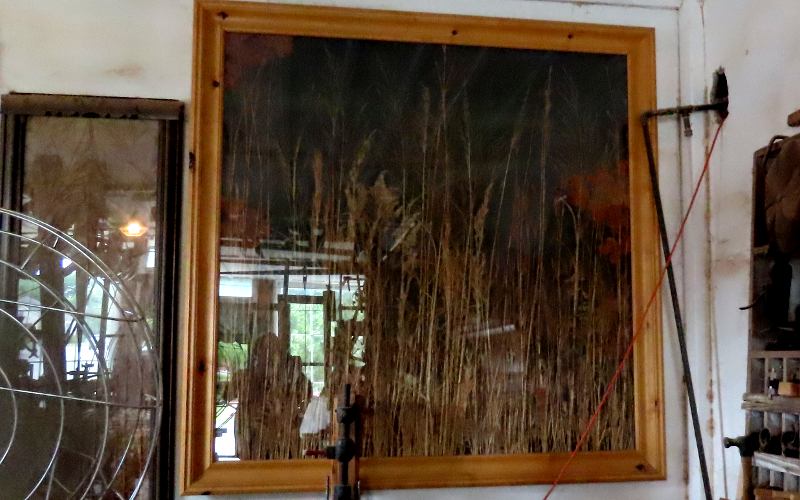 Pat Haire Kansas prairie grass art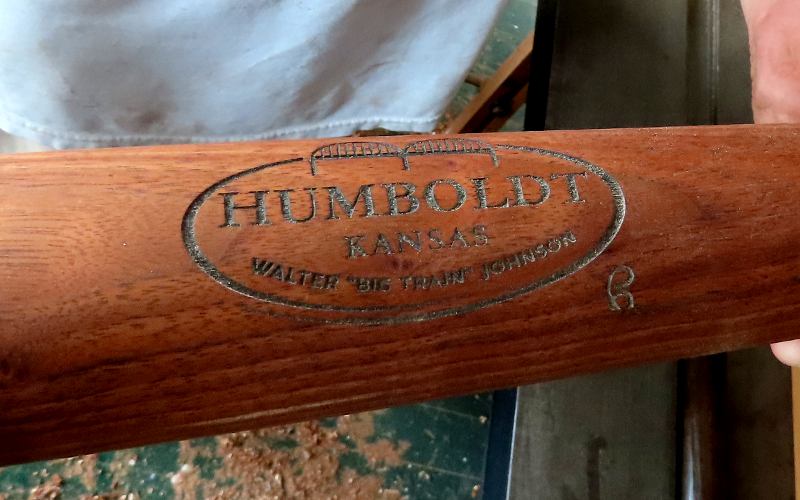 Humboldt branded baseball bat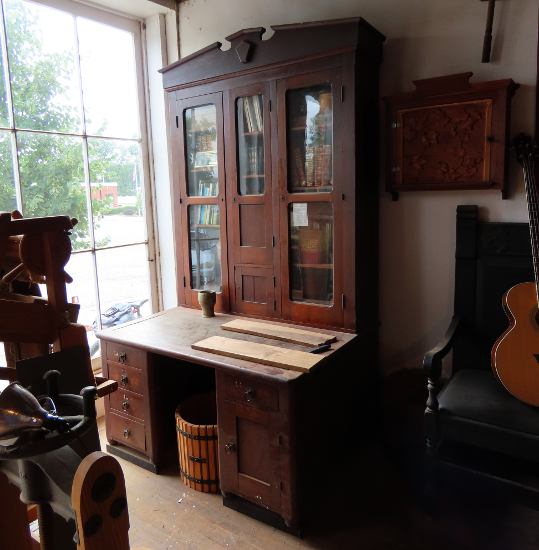 19th century Utterson and McLeod secretary desk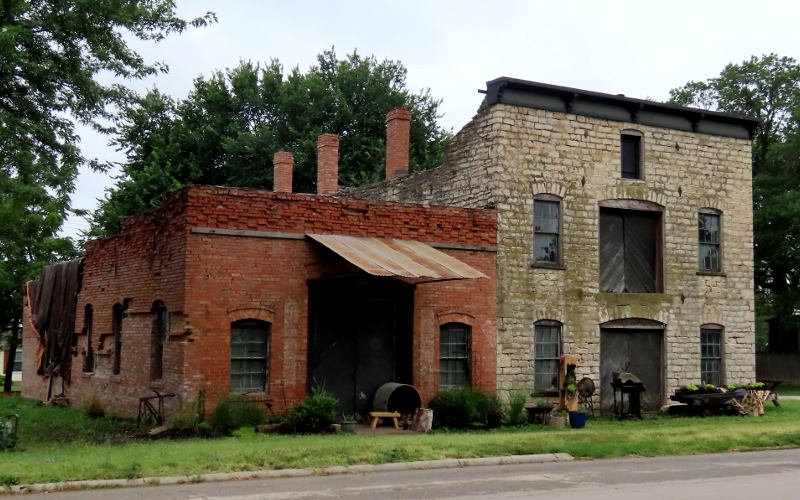 1876 Landers Wagon and Carriage Shop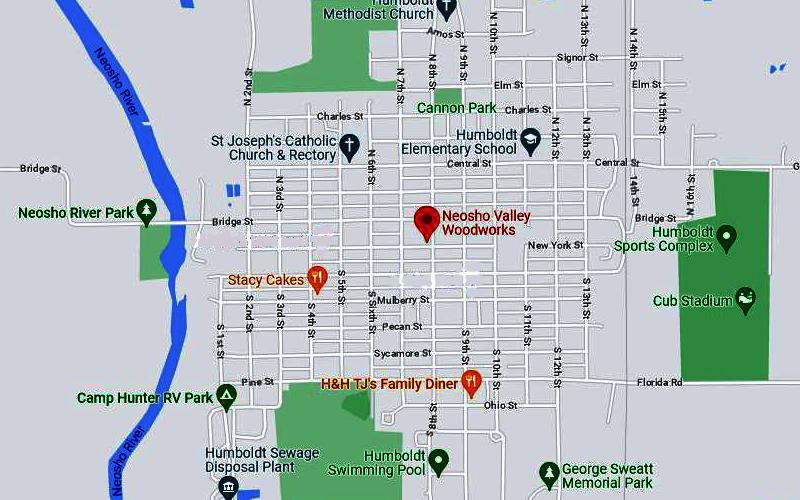 Neosho Valley Woodworks Map
copyright 2023 by Keith Stokes