Bowman's
Nu Grille Cafe

24 North National Avenue
Fort Scott, Kansas 66701
(620) 223-9949

Hours
Monday - Saturday: 7AM - 8:00PM
Sunday: 7AM - 2PM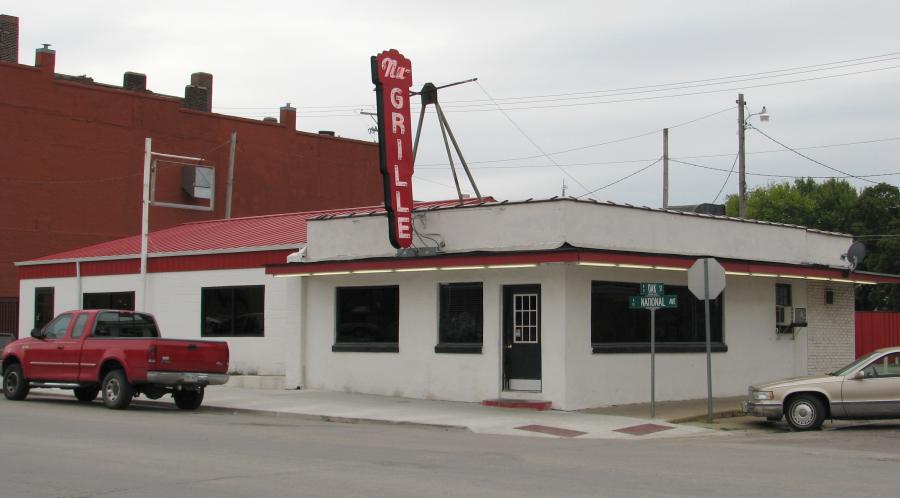 Nu Grille Cafe - Fort Scott, Kansas
The Nu Grille Cafe restaurant in Fort Scott, Kansas is the kind of classic place and food that I am always looking for. Nu Grill opened in 1946. The front room has a nice old counter where you can watch the food prepared and there are three additional dining areas.
The made to order cheeseburgers with grilled onions are good, but I particularly enjoy the Nu Grille's homemade onion rings and French fries. And the food is cheap! A hamburger is only $2.59, homemade French fries or Suzy Qs are $2.29, Frito chili pie is $4.29.
The chili is another good choice, they use an all meat chili for Coney Islands, but layer it above the beans in the bowl of chili.
A limited breakfast menu, including fresh made hash brown potatoes, is served until 11AM daily at Bowman's Nu-Grille Cafe.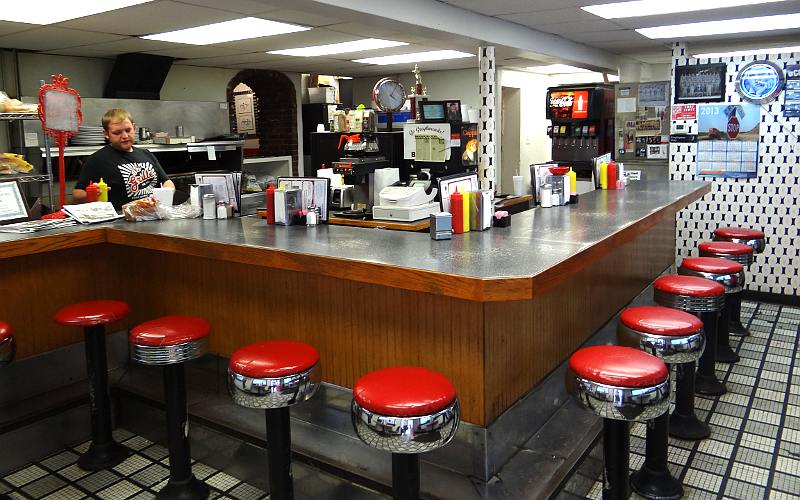 Front Counter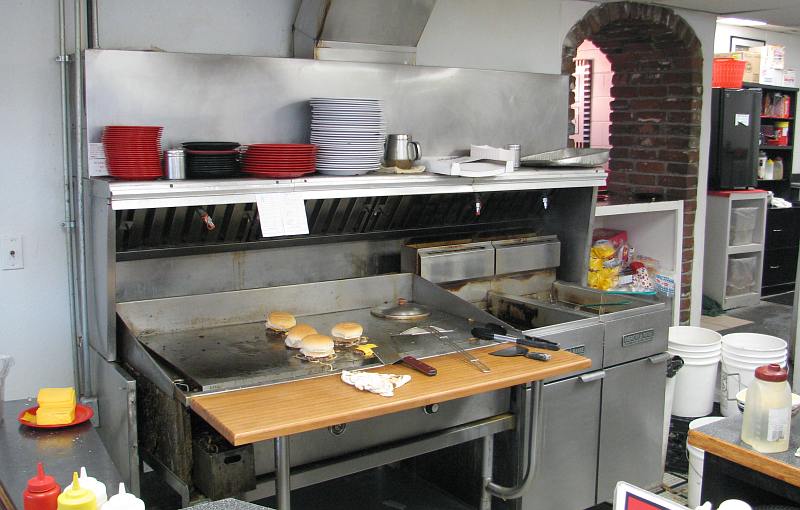 Grill behind the front counter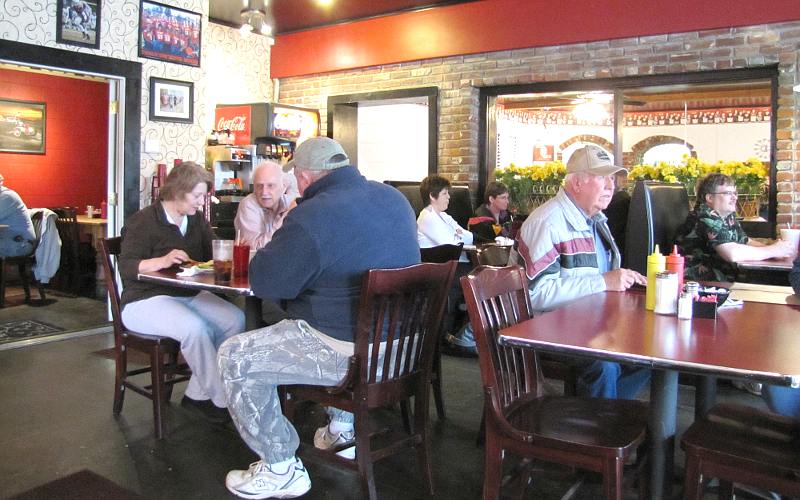 Dining room number three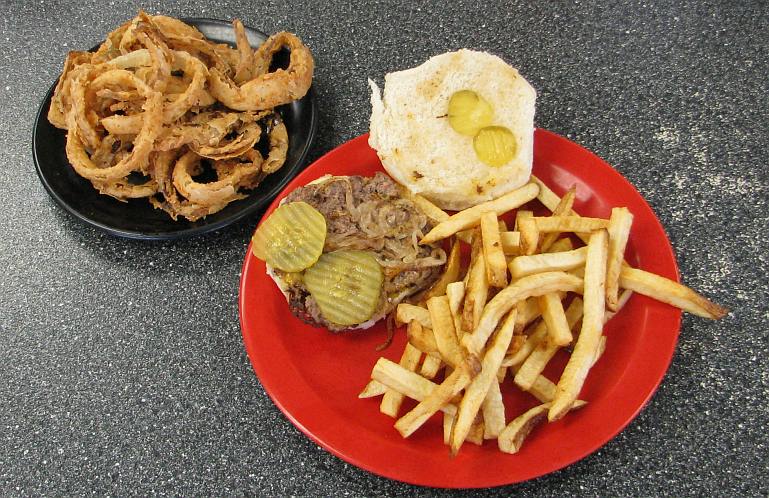 Small order of onion rings, cheeseburger with grilled onions, and French fries.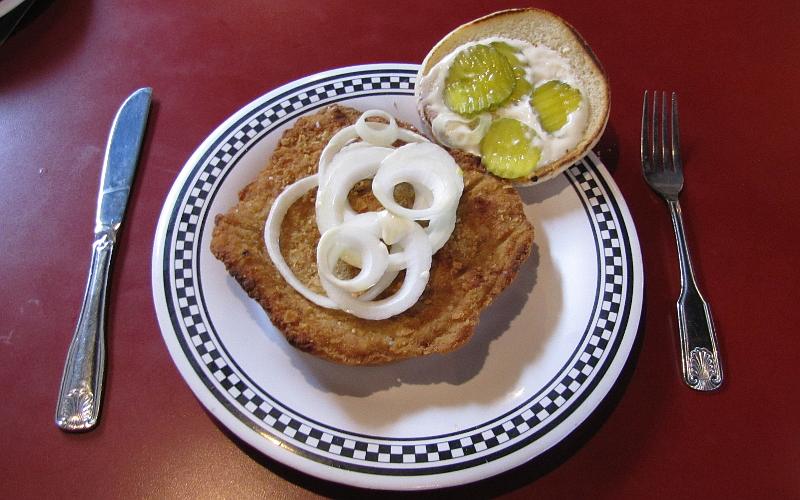 Pork Tenderloin ($6.29)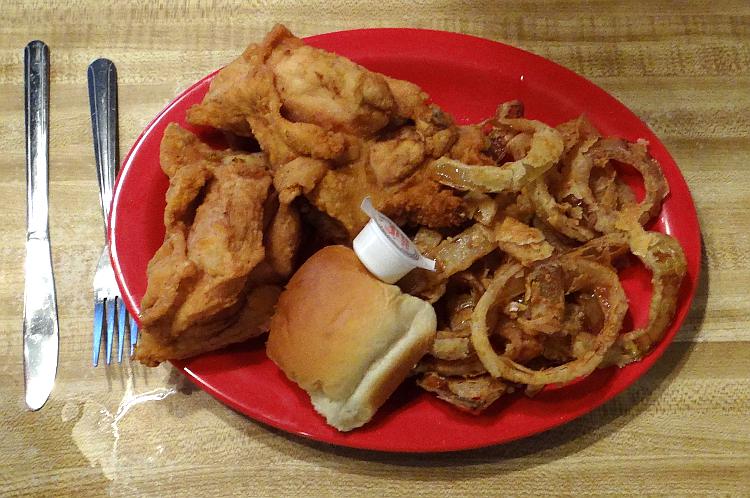 2 piece broasted chicken (white meat) with onion rings
"Broasting" started in Wisconsin in 1954. It combines pressure cooking and deep frying.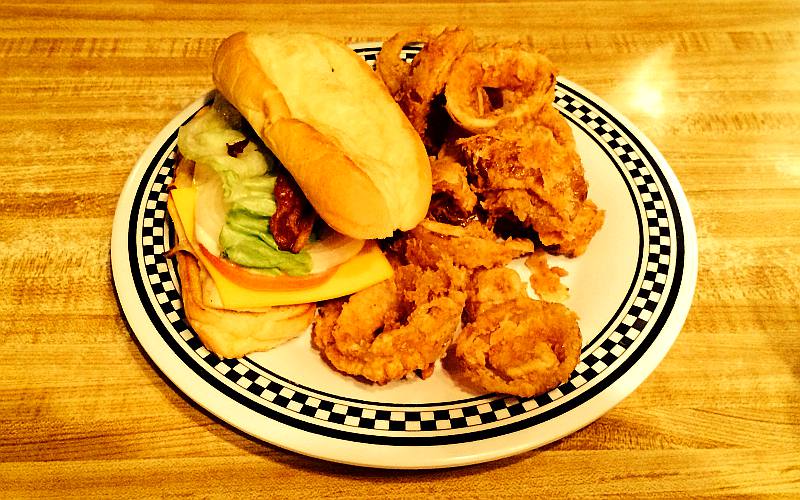 Grilled chicken, bacon & ranch sandwich and onion rings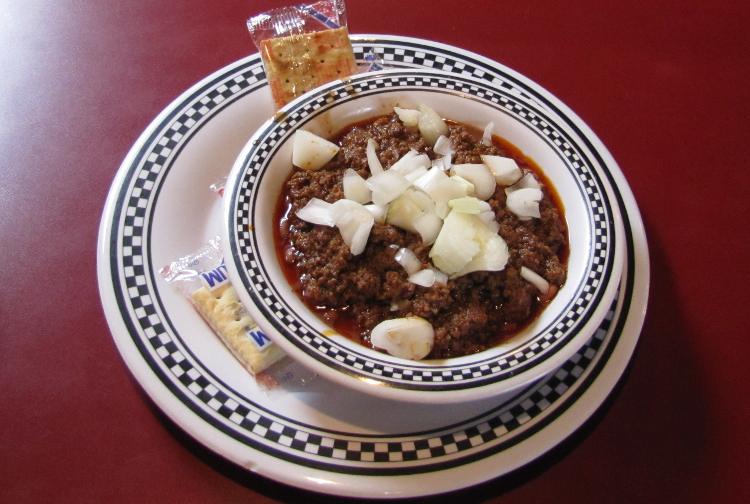 Chili ($3.99)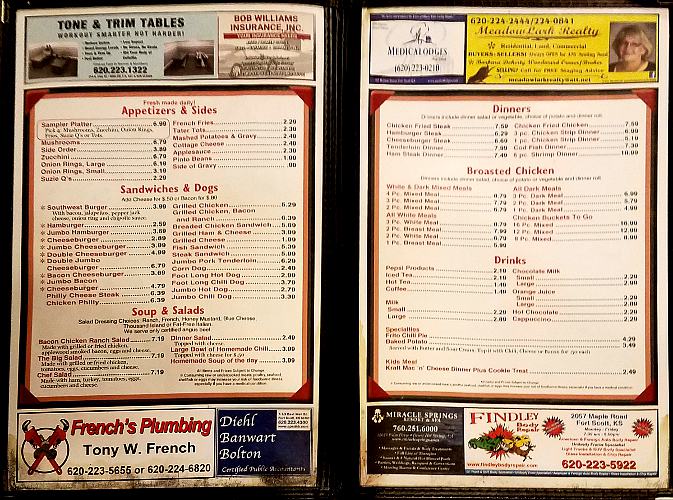 Click on the menu from November 2018 to see a larger version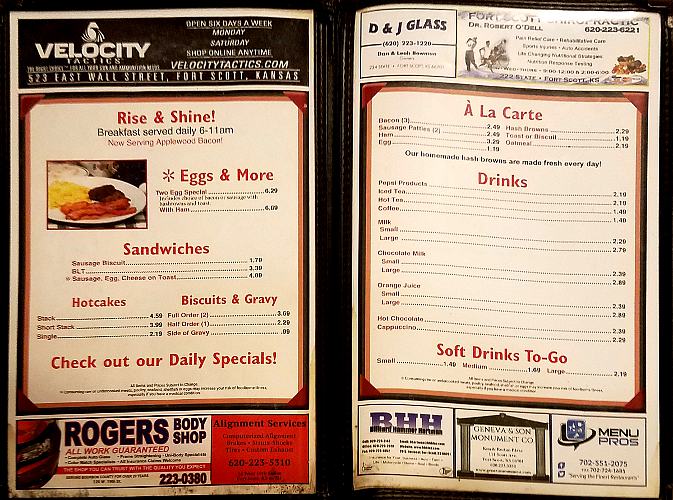 Nu-Grille breakfast menu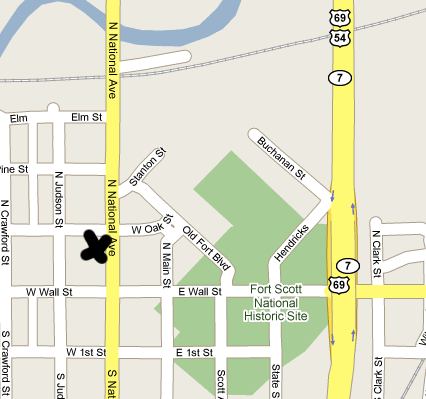 Nu Grille restaurant map
Unique Kansas Restaurants
Kansas Attractions Kansas Travel & Tourism Home
LS-2/14 copyright 2009-2021 by Keith Stokes