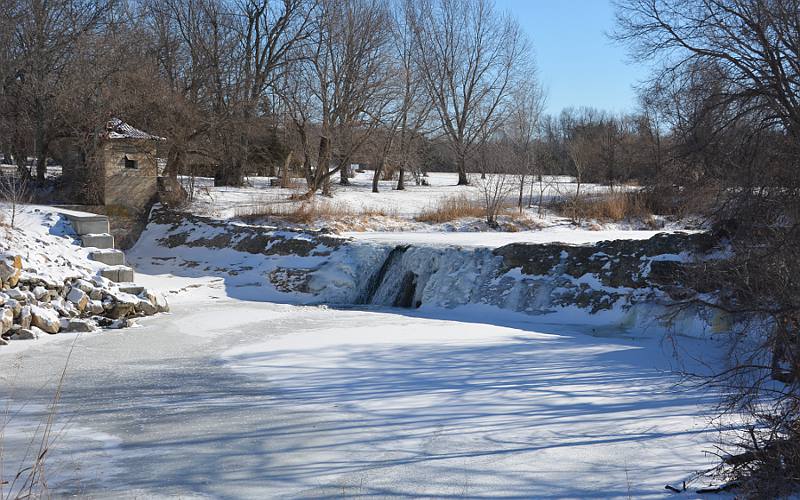 Cedar Creek Falls in January 2014 - Olathe, Kansas
Cedar Creek Falls is formed by an overflow dam on Cedar Creek in southwest Olathe, Kansas just above Lake Olathe. It was recommended by Randy Rasa kansascyclist.com. There is a flow of water year around, but Cedar Creek Falls is most impressive in the spring or after a heavy rain.
Lake Olathe is a 170 acre lake surrounded by a 208 acre community park dedicated in 1959.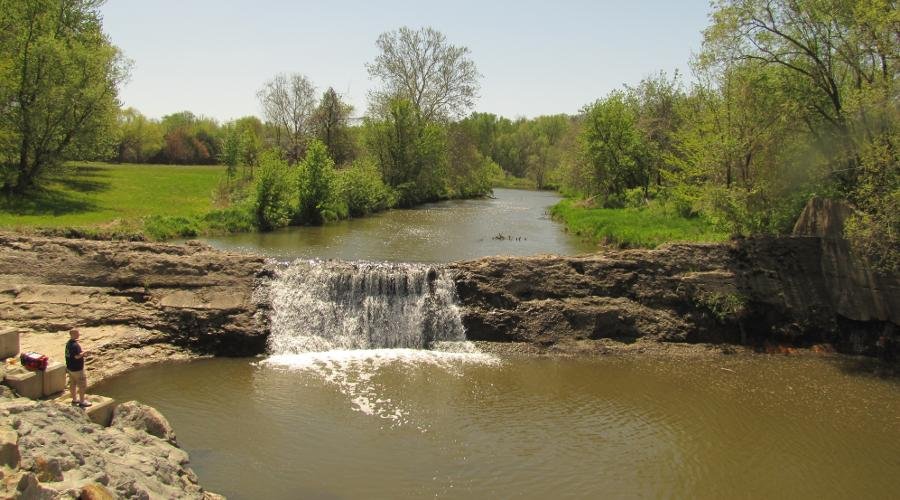 Olathe Lake has fishing for bluegill, channel catfish, crappie, flathead catfish, green sunfish, largemouth bass, saugeye
and wiper - this spot just below the falls is just one of the popular fishing spots on the lake.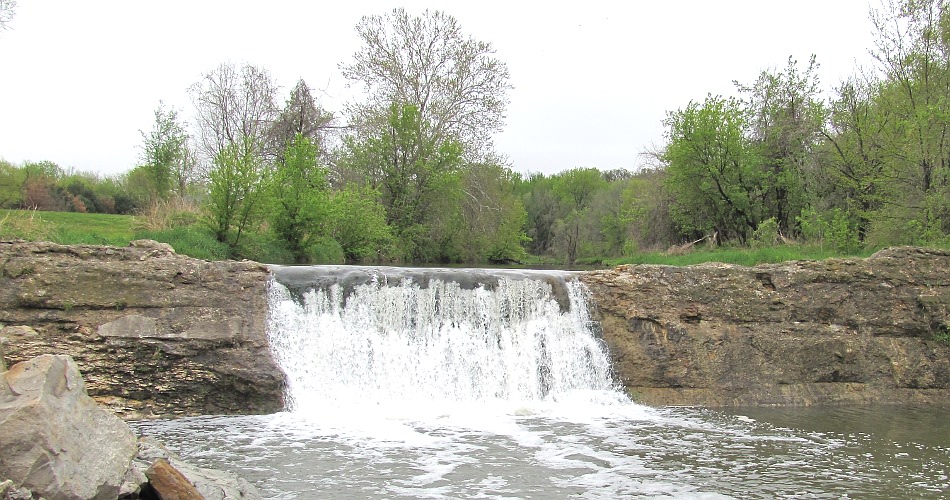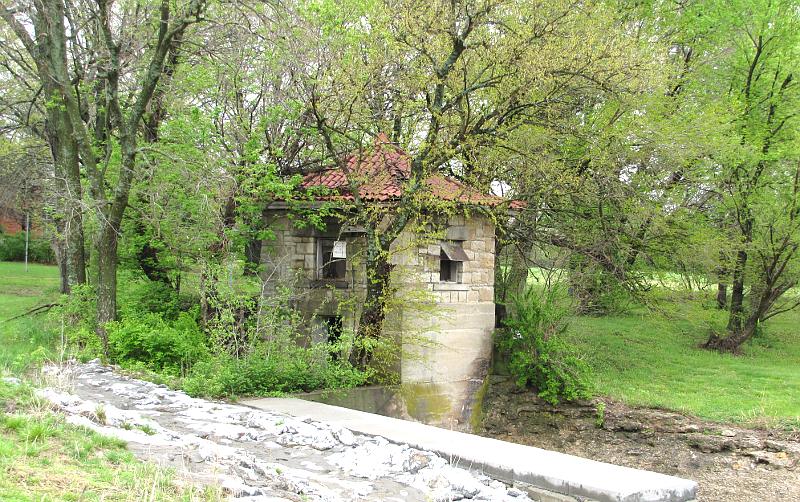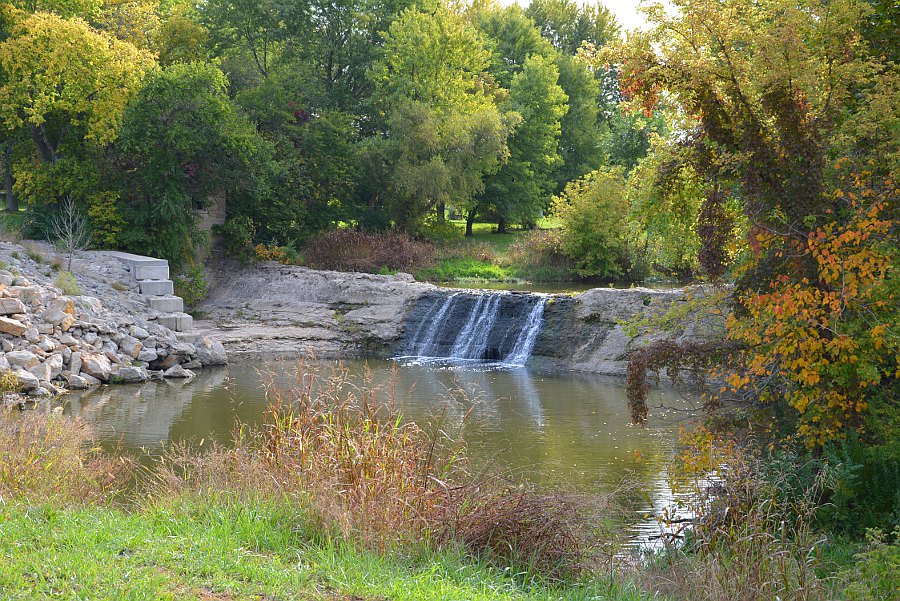 Cedar Creek Falls in October 2013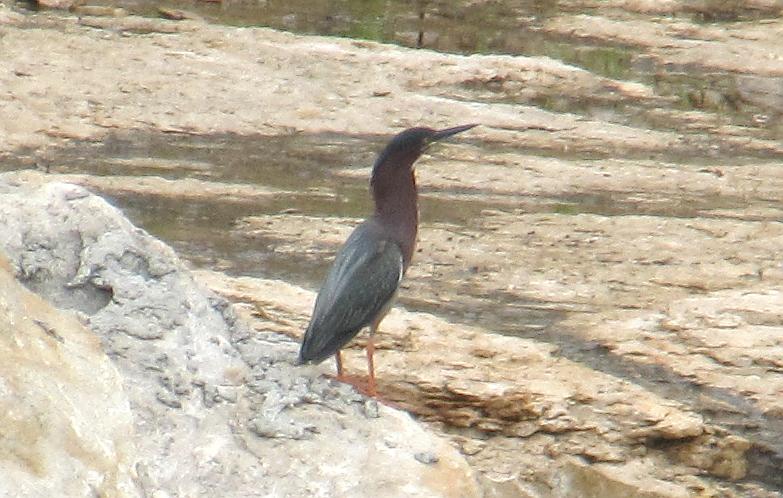 Green Heron (Butorides virescens) on the rocks below Cedar Creek Falls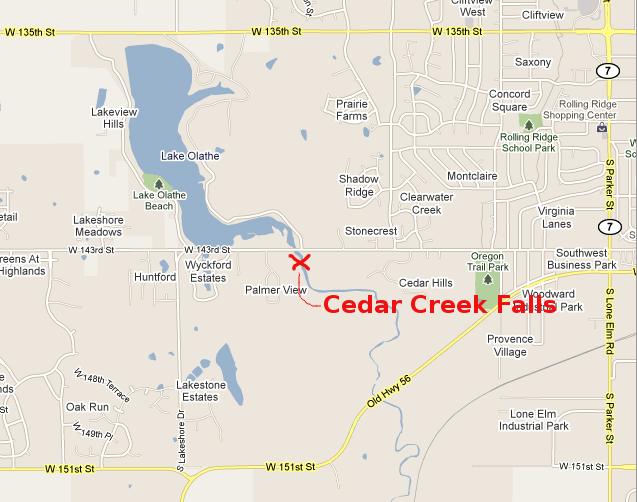 Cedar Creek Falls map
Kansas Waterfall Guide
Kansas Attractions Kansas Travel & Tourism Home
copyright 2011-2013 by Keith Stokes