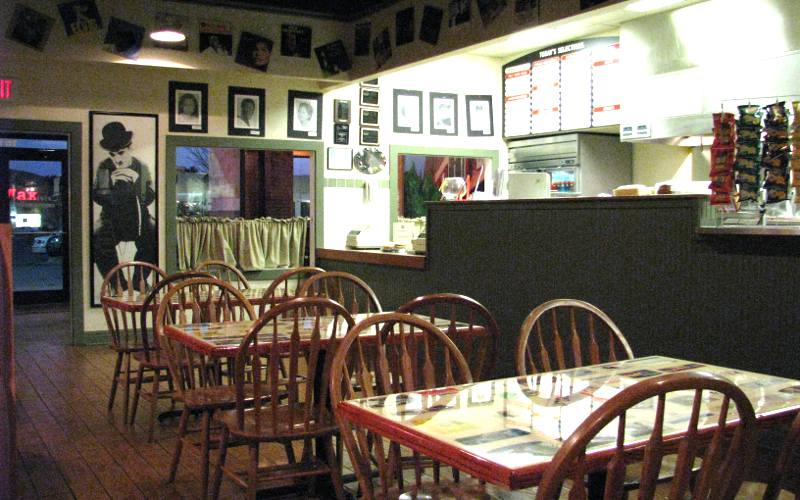 Celebrity's Sidewalk Cafe in Olathe, Kansas started out on my bad side by repeatedly sending me Unsolicited Commercial Email the first year or two that they were open. After several years of not getting Spam from Celebrity's (perhaps my Spam filter got better), I was ready to give them a try.
I found that Celebrity's provided good value, slightly above average food, quickly. A small sandwich, side and drink runs from $5.40 to $8.10. The meals are all made to order, usually in less than 5 minutes.
But Celebrity's Sidewalk Cafe offers many coupons. They are available on the Celebrity's website, or other places such as the local free paper, Johnson's County Gazette. About 1/2 the time there is a pile of the Gazette's with the coupons sitting next to the cash register.
My favorite item at Celebrity's Sidewalk Cafe is the A-1 Cheese Steak (sirloin steak with cheese, grilled onions & A-1 steak sauce, on a toasted Italian roll). Available in 5" and 9" versions, the 9" with a small side and 24 ounce drink would normally be a decent value at $8.09, but with the Gazette coupon, it is only $6.29. You aren't going to find many good meals at that price.
There is no expiration date on the coupons, so grab a few extra copies for future visits.
You pay for your meal when you place your order at the counter. Along with your receipt, you will be given a celebrity name. Perhaps Burt Reynolds or Madonna. When your food is ready, they will page, "Burt Reynolds your order is ready" At first I thought that was hokey, but the names are a lot easier to remember than numbers.
Celebrity's is kid friendly and offers hamburgers, hot dogs, grilled cheese and crust-less peanut butter & jelly sandwiches for only $3.19 with French fries and a Kool-aid burst. A cheeseburger is 20 cents more.
Celebrity's Sidewalk Cafe is only 2 blocks east of I-35 at the southwest corner of Black Bob & 119th Street. In the Target Shopping Center next to Goodyear.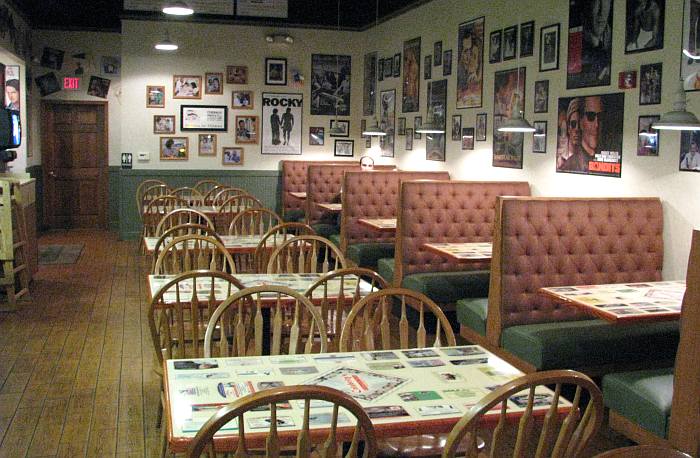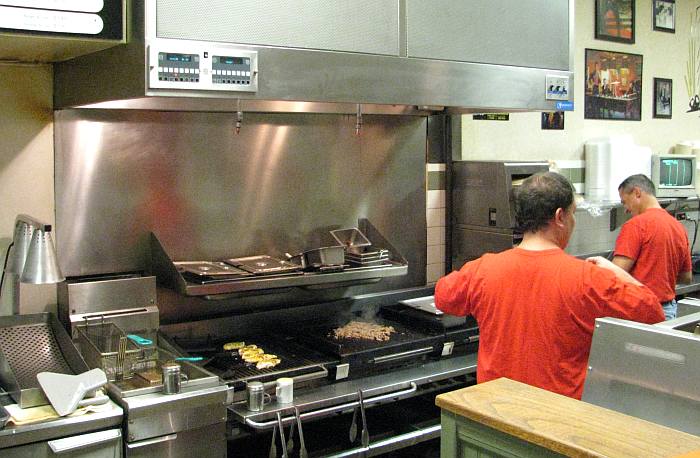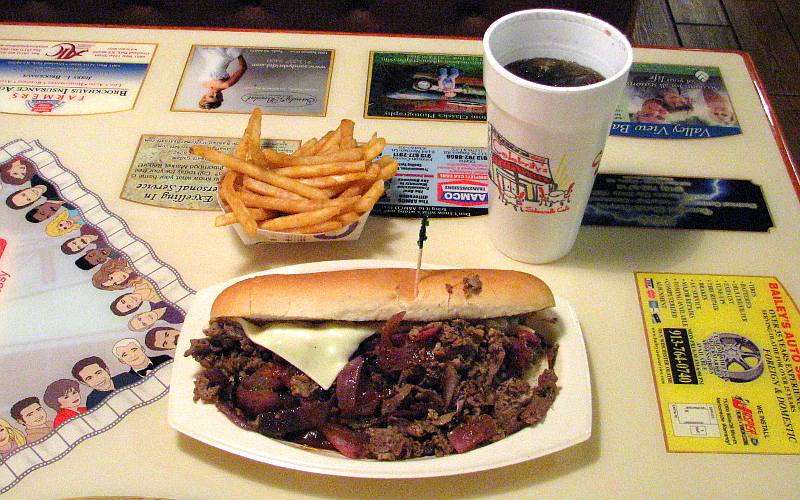 A-1 Meal Deal: 9" A-1 Cheese Steak, lightly battered French fries and a 24 ounce beverage.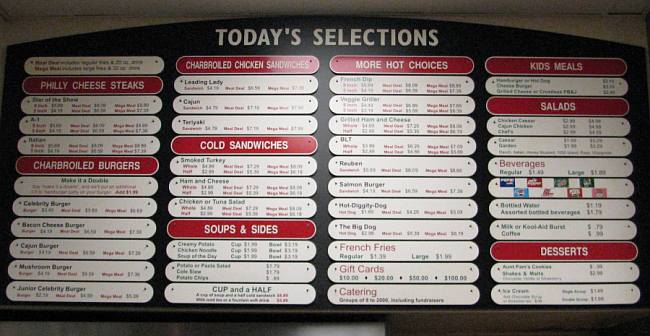 Click on the image for a larger version of the Celebrity's Sidewalk Cafe menu from November, 2008.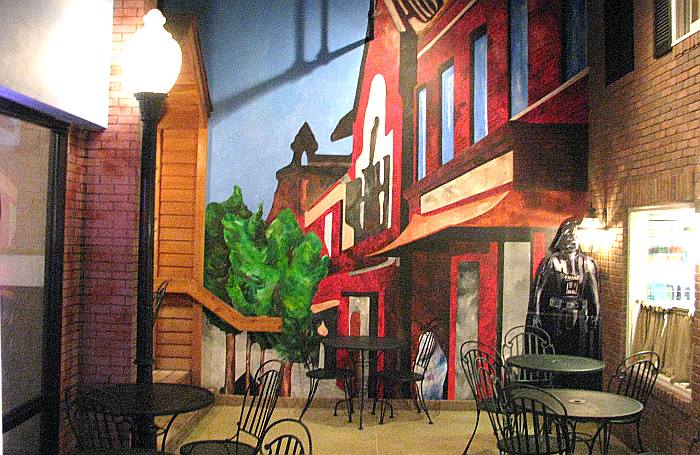 Celebrity's Sidewalk Cafe has a couple of table for outside dining, plus this larger false sidewalk just inside the entrance.
Celebrity's Sidewalk Cafe website
Kansas Restaurants Kansas Travel & Tourism Home
copyright 2008-2009 by Keith Stokes