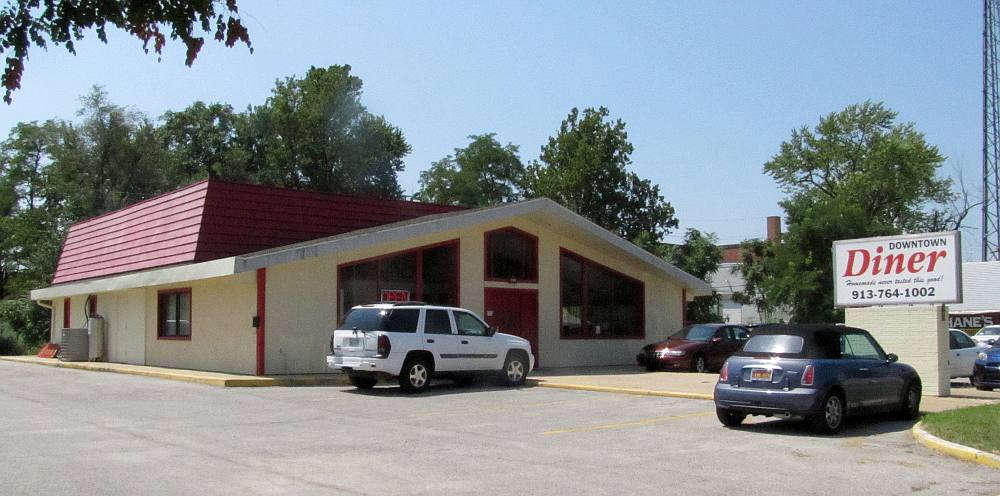 Downtown Diner - Olathe, Kansas
Archive page only: Downtown Diner closed August 13, 2021. Tacos El Viejon food truck has announced they will be opening here in the fall.
Downtown Diner opened in 2011 and we were among their first customers. It is located just a few blocks east of the Johnson County Courthouse in Olathe, Kansas. The restaurant was started by Rich and Sue Caines who used to operate the restaurant at the Double Nickel. Family situation resulted in the Caines selling Downtown Diner in November 2018. But in February 2020, the Caines took over the restaurant again and after being closed for a couple of weeks, reopened to the delight of long time customers.
Rick Caines loves to invent new dishes and has experimented with burgers for years. Many of them have found their way to the menu, including the Downtown Burger with hamburger, Swiss cheese, coleslaw, corned beef and bacon. It is on our Kansas Best Burgers list.
Another of the specialty burgers which Down Town Diner is known for is the Heart Stopper The intentionally unhealthy sandwich uses grilled cheese sandwiches for each bun, with 2 1/4 pound hamburger patties, mozzarella sticks, onion rings, bacon & BBQ sauce in between. For $13.99 it comes with an order of fries. I think grilled jalapeno slices and onion would take this sandwich to the top.
The Downtown Diner has a large smoker in the back where the smoked meats are prepared. The baby back ribs have been a little dry but the other meats have been much better and the beef brisket was very tender, moist and flavorful
The breakfast menu is more varied than the lunch and dinner menu. It includes a number of huge combinations meals, such as The Train Wreck with 2 eggs, wrecked with sausage, ham, bacon, deep fried potatoes and topped with white pepper gravy and shredded cheddar. It is served on toast of a scratch made biscuit.
The rings and fries are pretty good for frozen, but if they were replaced by fresh made fries and onion rings, Downtown Diner would be spectacular.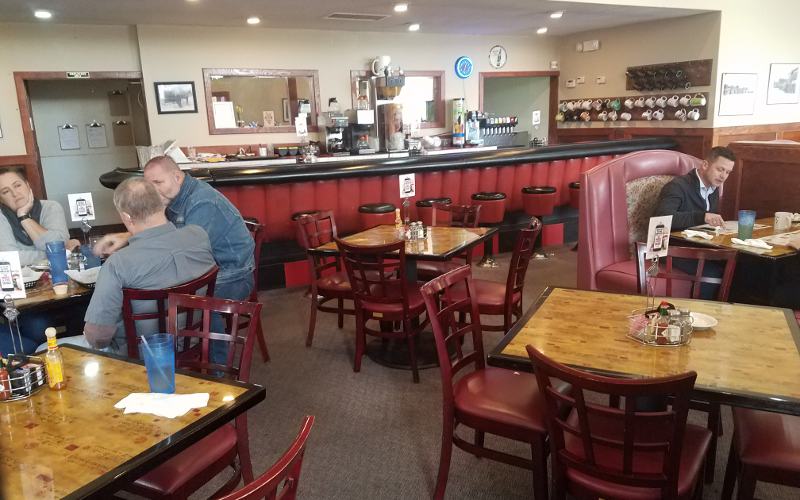 The tables and some of the fixtures still look like they did when this was Ping's Chinese Restaurant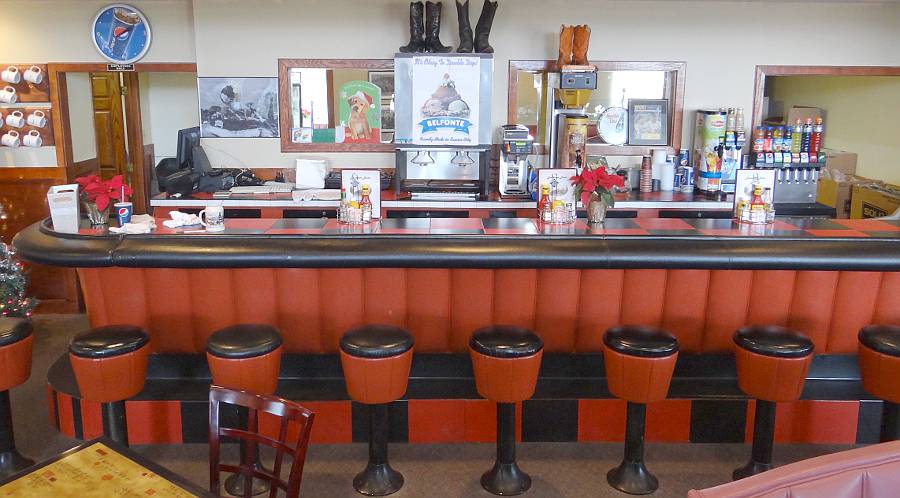 Downtown Diner added this new counter in late 2011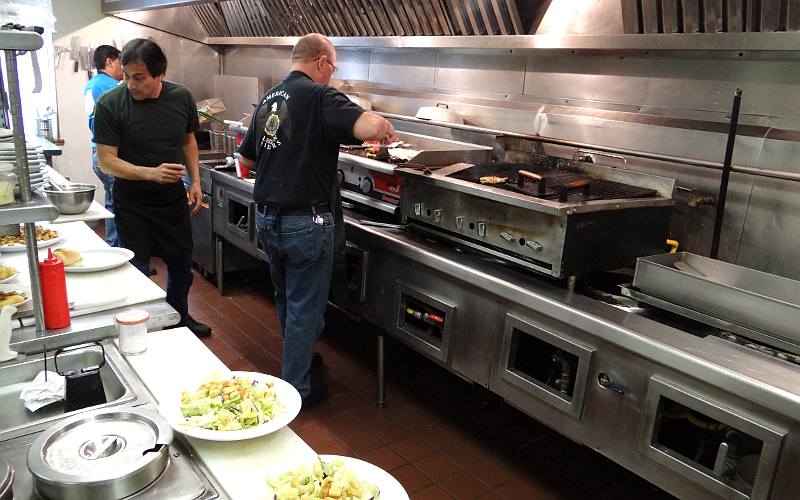 A glimpse in the kitchen in 2012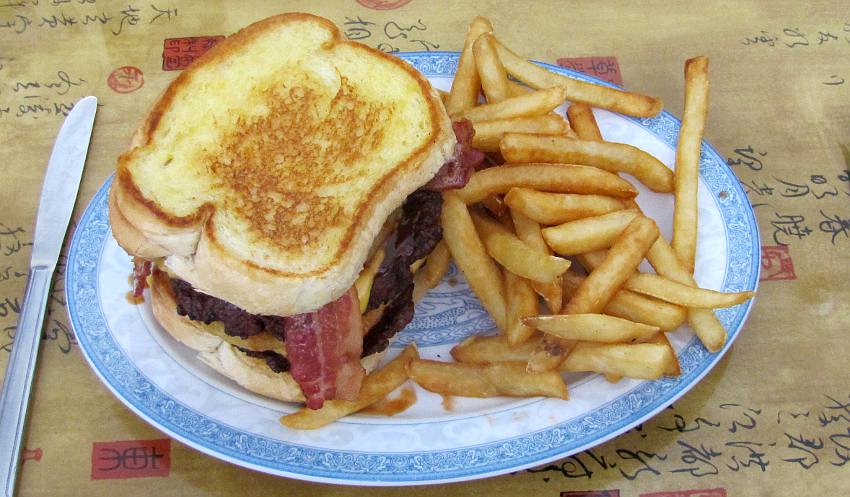 Heart Stopper and French fries ($12.99)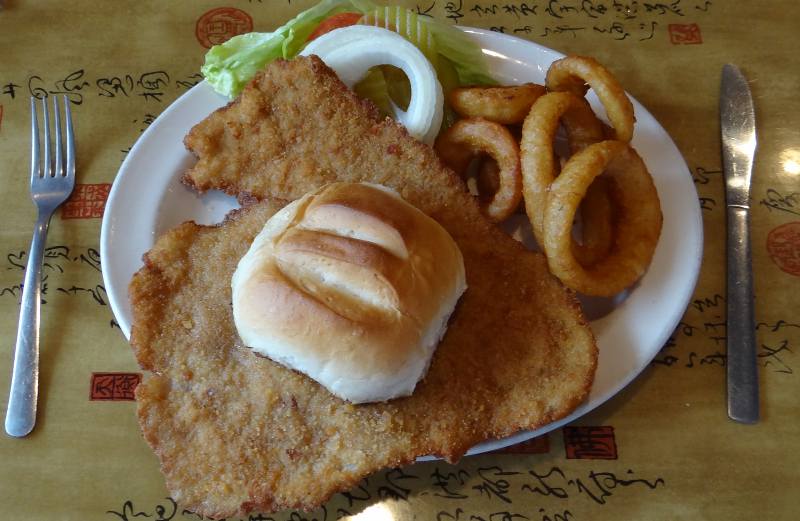 Schnitzel Sandwich was a daily special, but is now on the menu ($9.59)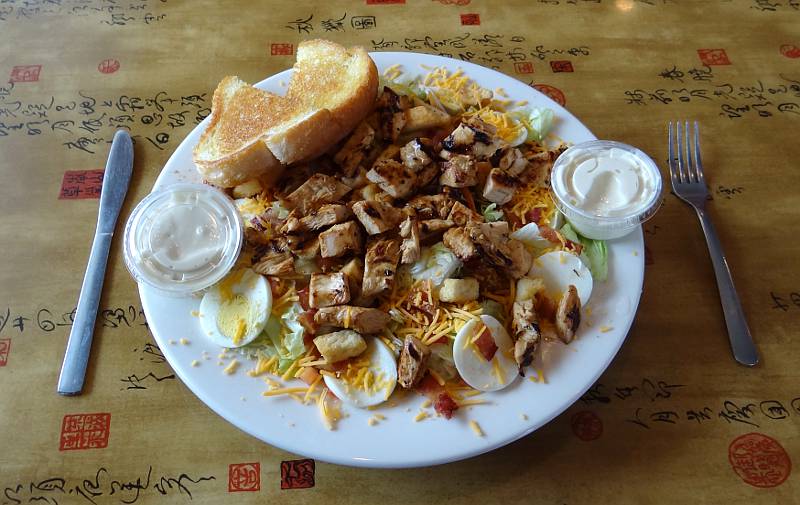 Grilled chicken salad ($8.99)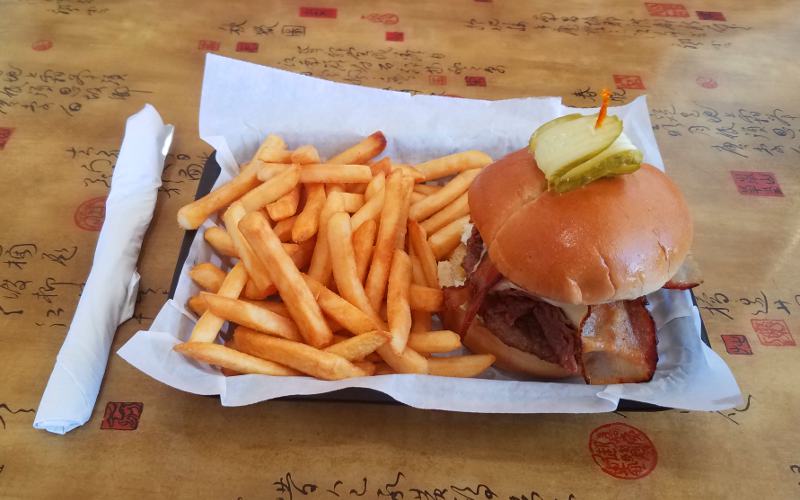 Downtown burger - hamburger, Swiss cheese, coleslaw, corned beef and bacon ($11.99)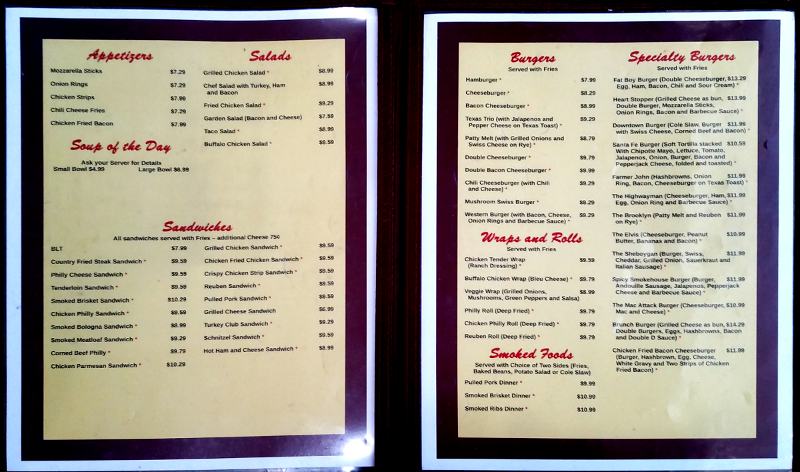 Downtown Diner menu from February 2020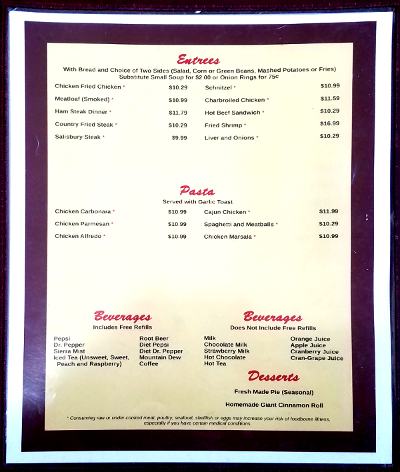 Entree Menu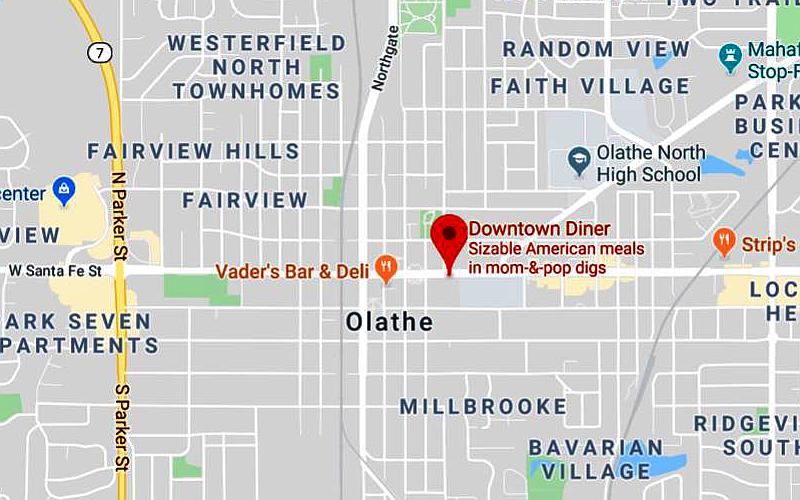 Downtown Diner Map
Olathe Restaurants & Attractions
Kansas Restaurants Kansas Travel & Tourism Home
copyright 2011-2021 by Keith Stokes