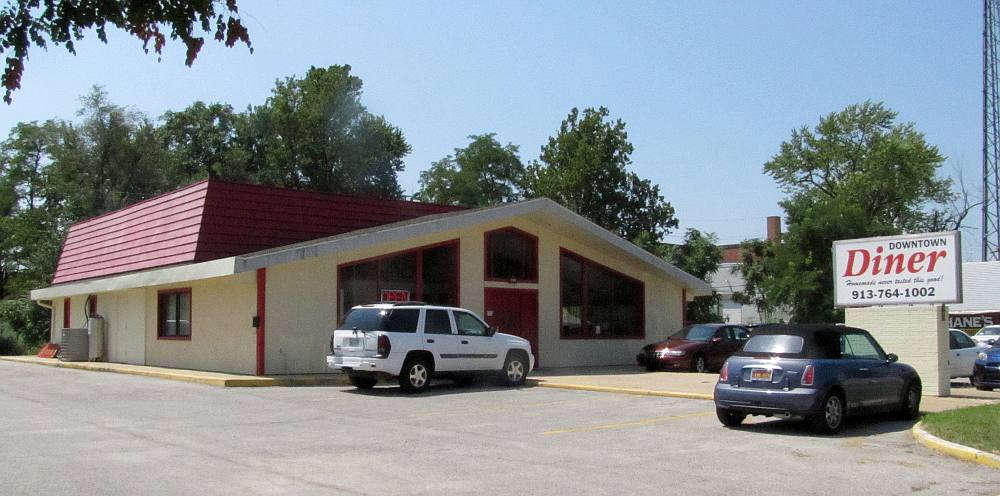 Downtown Diner - Olathe, Kansas
Downtown Diner is a new restaurant which opened on August 9, 2011. It is located just a few blocks east of the Johnson County Courthouse in Olathe, Kansas. The restaurant is owned by Rich and Sue Caines who used to operate the restaurant at the Double Nickel. Rich runs the kitchen, while Sue runs the front of the house.
The Caines are doing a lot of things right, including offering great specially burgers, breakfast all day and excellent smoked meats. Combine that with good service & low prices and this casual restaurant is quickly becoming a big hit.
Downtown Diner has much of the same menu that the Caines had at their previous location and the first item I tried (the Heart Stopper) was a real treat. The intentionally unhealthy sandwich uses grilled cheese sandwiches for each bun, with 2 hamburger patties, mozzarella sticks, onion rings, bacon & BBQ sauce in between. For $10.99 it comes with an order of fries. I think grilled jalapeno slices and onion would take this sandwich to the top.
On additional visits I've had other burgers including their newest "downtown burger" which includes two beef patties, Swiss cheese, corned beef and coleslaw. This burger is juicy and a little sweet. It has become my favorite sandwich at Downtown Diner.
The Downtown Diner has a large smoker in the back and both smoked meats & beans are prepared there. The beans are sweet, but a little runny. The baby back ribs have been a little dry but the other meats have been much better and the beef brisket was very tender, moist and flavorful. If you are at Downtown Diner on a day when they offer bacon explosion sliders as a special, I recommend giving them a try.
Rich Caines is experimenting with new dishes every week.
The rings and fries are pretty good for frozen, but if they were replaced by fresh made fries and onion rings, Downtown Diner would be spectacular.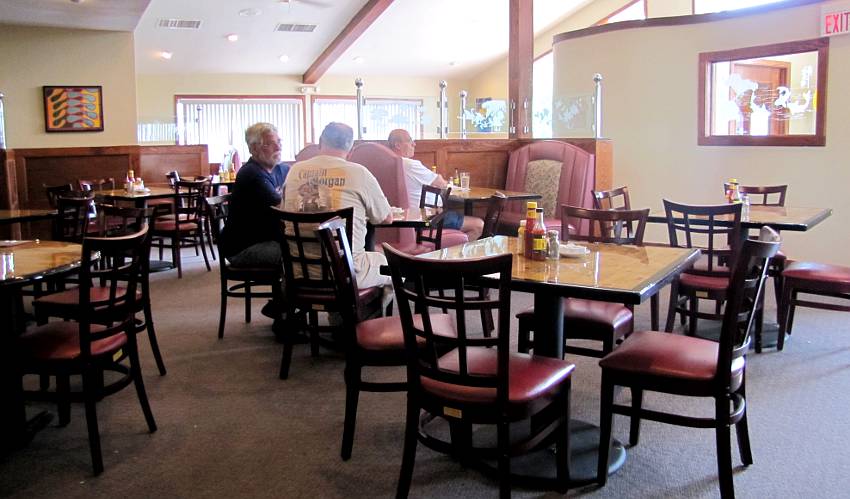 The tables and some of the fixtures still look like they did when this was Ping's Chinese Restaurant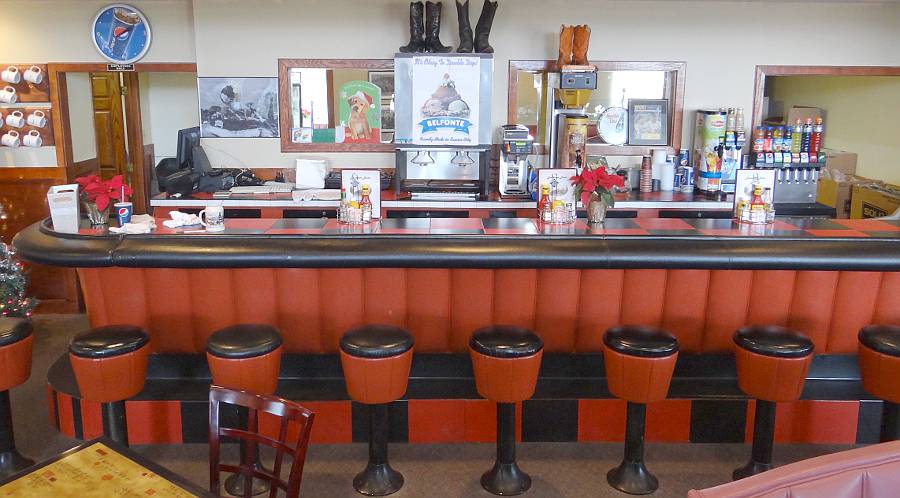 Downtown Diner added this new counter in late 2011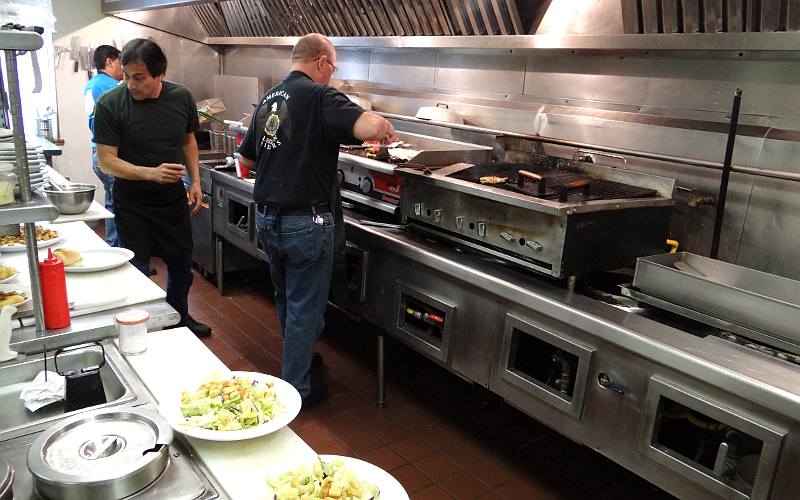 Rich Caines (owner & chef) with his back to the camera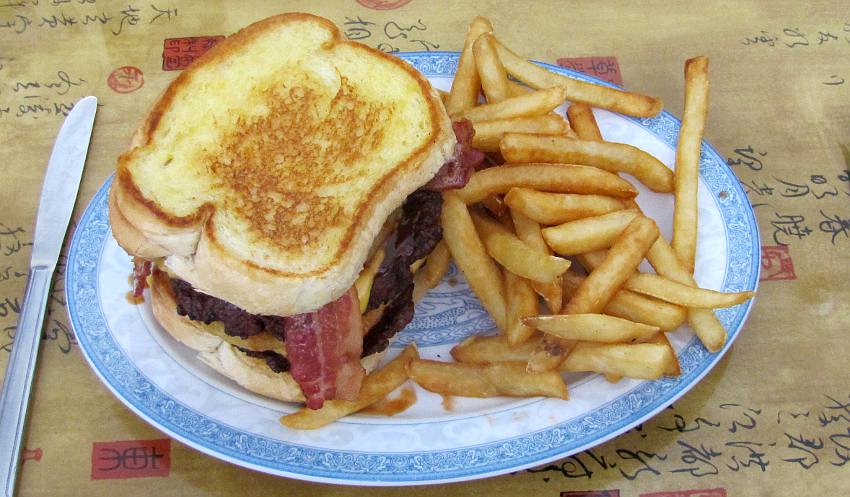 Heart Stopper and French fries ($10.99)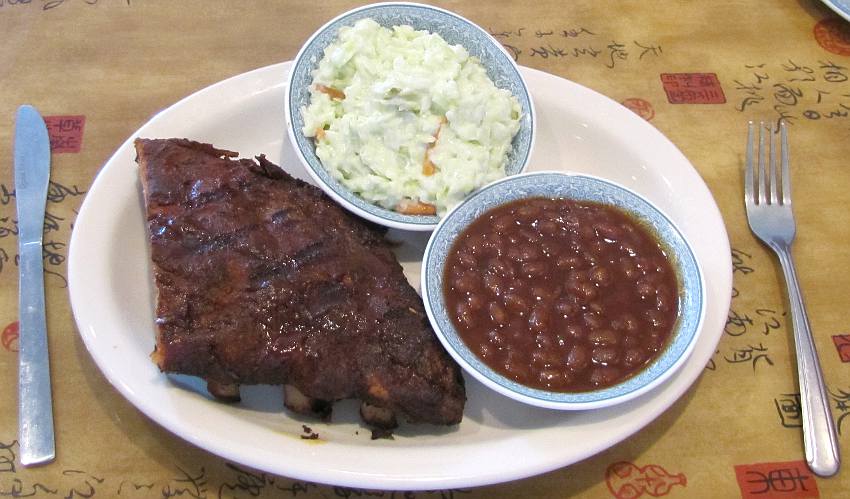 Smoked baby back ribs dinner ($8.99)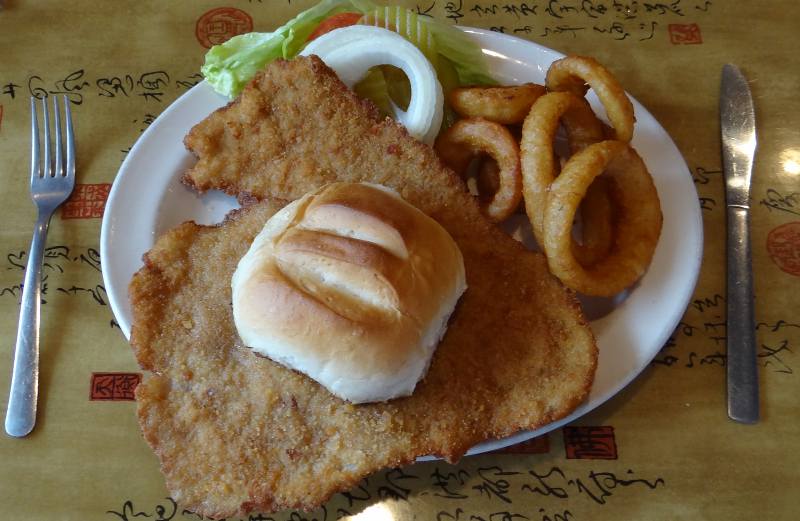 Schnitzel Sandwich as a daily special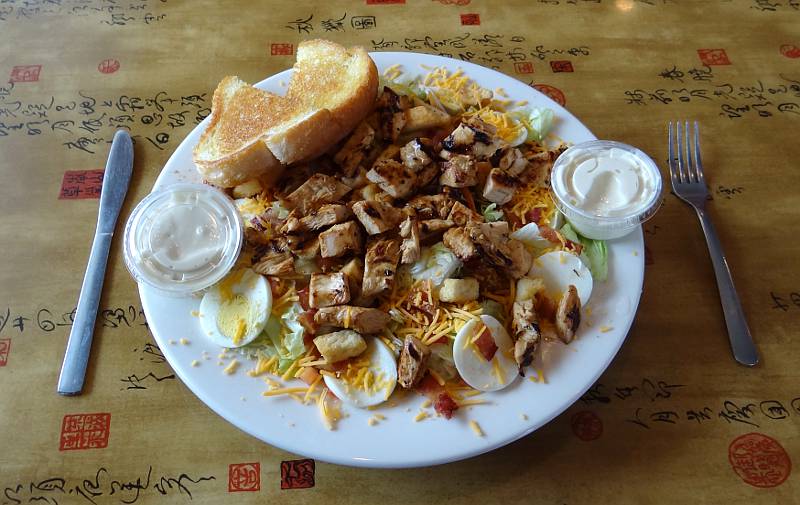 Grilled chicken salad ($7.99)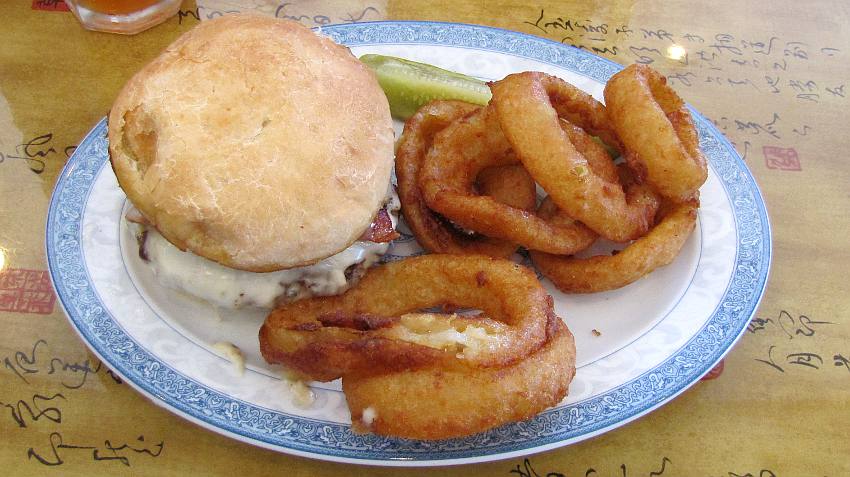 Downtowner burger (my favorite) - two beef patties topped with Swiss cheese, corned beef, bacon 7 coleslaw, plus a side ($9.99)
| | |
| --- | --- |
| Sandwich menu from February 2014 | Breakfast menu from February 2014 |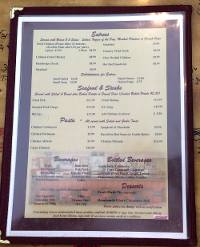 Entree menu

Olathe Restaurants & Attractions
Kansas Restaurants Kansas Travel & Tourism Home
copyright 2011-2015 by Keith Stokes